Oh the lazy days of summer. Summer is the time for being outdoors, getting wet, wearing sandals and backyard parties. It's time to go to the beach if you are lucky to live close enough. For years, we lived close enough to the ocean to visit many times during the year but now I am unfortunately living in the landlocked state of Utah! However I can dream about the beach in a very small way with this Beach Theme Fruit Dip!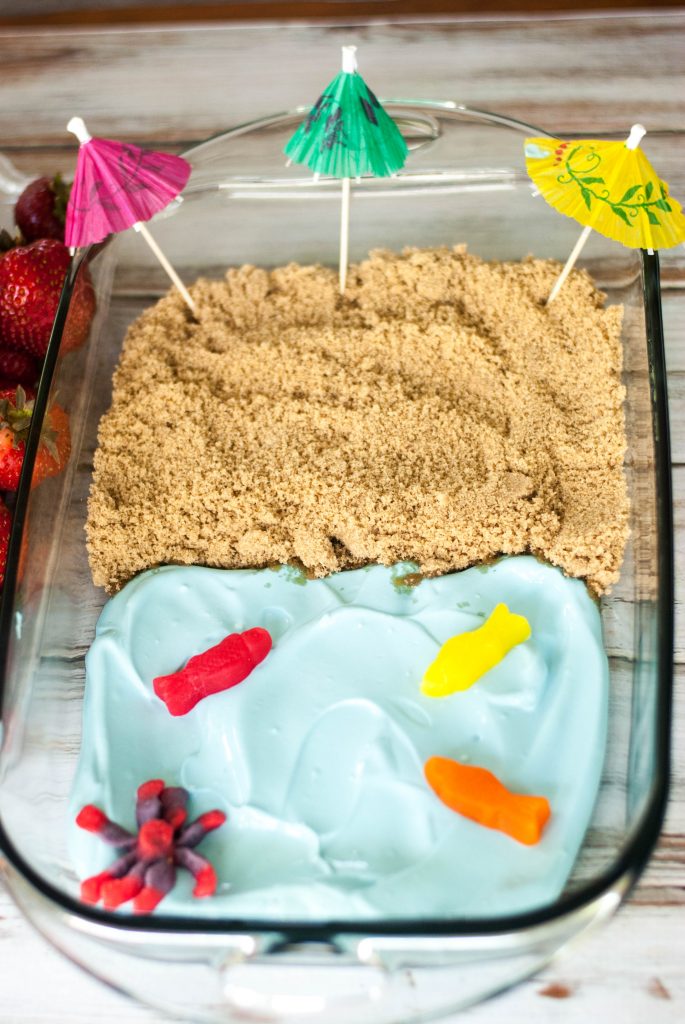 With half the dish being the "ocean" and the other half being the "beach", it is so fun to dip your fruit into the sour cream and brown sugar.
This is the easiest dip to set up but I promise you that people will think you are the most creative person ever! I have made this many times throughout the years and it has never failed to bring a smile to someone's face.
I have grandkids coming in three weeks and I know that are going to love dipping their strawberries into the ocean and beach. Who says we can't have a little beach action in Utah?
So Cowabunga dude! Let's get making this dip! This video will show you just how quick and easy it is. The recipe follows the video.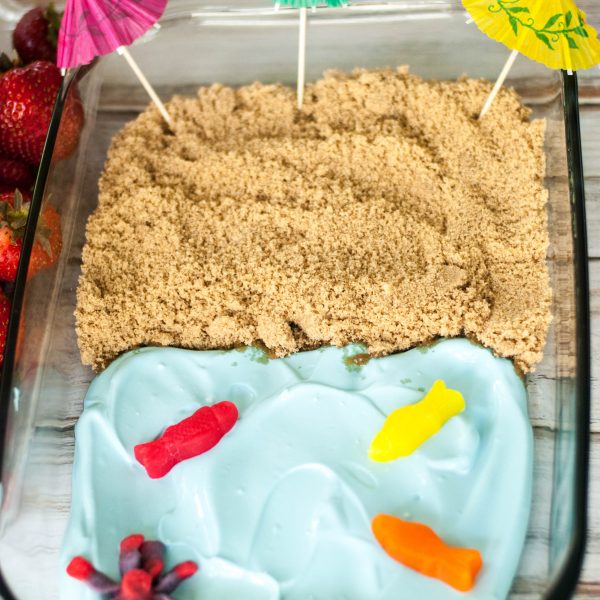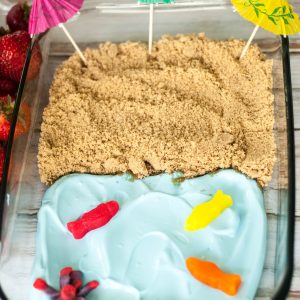 Beach Theme Fruit Dip
Ingredients
1 16

oz

container of sour cream

2

cups

brown sugar

Blue Food Coloring

Strawberries

Beach accessories like swedish fish

umbrellas etc.
Instructions
In a mixing bowl, mix together the sour cream and blue food coloring. Add as much blue coloring to get the sour cream to the color that you want.

Spread the colored sour cream onto one half of a 9x13 pan.

Pour the 2 cups of brown sugar onto the opposite half of your pan barely touching the sour cream.

Add your beach accessories as garnishments.

Wash and dry strawberries for dipping.
Happy Summer Everyone!