Our grandkids are like scientists! They show interest in everything around them and want to learn more about the world. In fact, we need to ensure they have the best environment for this. These 23 science projects for kids are one way to do it.
Direct their curiosity the right way and encourage learning. Thereafter, it will help them develop valuable skills and knowledge.
Don't know what to do now that the first month of summer is gone? We've got you covered with these 23 science projects for grandkids! Not only these projects aren't just a great way to learn, but also they're super fun! What are you waiting for??
Benefits of science projects for grandkids
develop children's creativity and logic
learn more about the real-life
gain experience
solve problems
understand how things work
spark interest in science
off-screen time
have fun without toys and electronics
encourage asking questions
improve observing and testing skills
create meaningful conversations
quality family time
To begin with, our role as grandparents is to help develop our grandchildren's skills. Create a healthy environment for creativity, logic, and knowledge. Moreover, we want our grandchildren to be curious about the world, make explorations and search for new and exciting things around them. Surely, it helps them gain experience and seek answers, solve problems and understand how things work.
Curiosity is the key to learning, indeed. However, it can be challenging to spark that interest in science. With science experiments, your grandchildren will find another way to enjoy having fun without toys and computer games.
Besides, show your grandkids that science is not for teachers and scientists only. Spark interest in learning about real life. In addition, this way you can direct their curiosity in the right way and encourage asking science questions.
Also, grandchildren will develop skills such as observing, testing and predicting. Ask your grandchildren questions in return. It allows you to understand them better and see what they need to learn.
Want to increase your grandchild's IQ? Start introducing them to science activities and experiments. In fact, many types of research show that there is a link between them.
Don't be afraid of science
First, it is fun and doable.
Grandchildren tend to copy their parents' habits and behavior. It means that you should show interest in science yourself to help your grandchildren get involved. What is more, these home-based projects will help you feed your grandchildren's creativity and logic.
Second, look for answers together, no need for you to know everything in advance.
Actually, most science activities for grandkids don't require special skills, materials, and lots of time. Have fun and enjoy learning with them.
How to pick the right activities?
Actually, grandchildren tend to be attracted to bright colors. Make sure there are lots of colors involved. Make it messy, too! The faster the experiment, the better. For example, use some exploding or edible products. It will grab their attention a lot easier.
23 ideas for science projects for grandkids you can do together
1. Elsa's Frozen Powers
First, this is probably the coolest project on this list, both literally and figuratively! Whether your grandkids love the movie Frozen, they will for sure love this project.
Also, perfect for cooling off on a hot summer day! It is like magic!
2. Glow in the Dark Bouncy Balls
In particular, this may not be a true science project. However, it's a great way to practice measuring and mixing with your grandkids.
Plus, how could you NOT love bouncy balls that glow in the dark? Come on, look at them!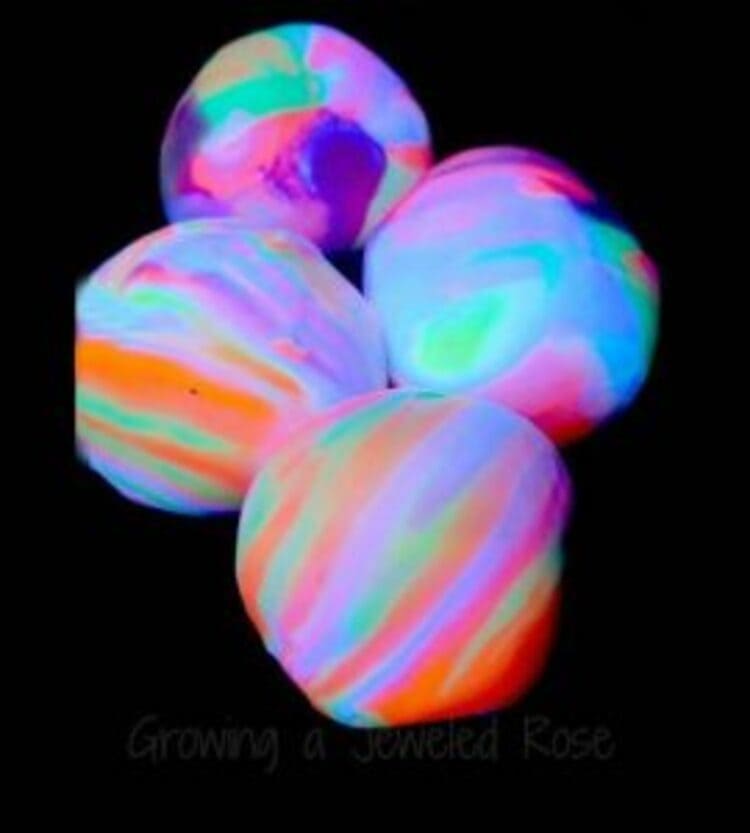 3. Elephant Toothpaste
It is a well-known fact that everybody loves an experiment that involves some type of explosive reaction. While this project doesn't explode – that would get messy real quick – it does ooze in a fantastic way your grandkids are sure to love!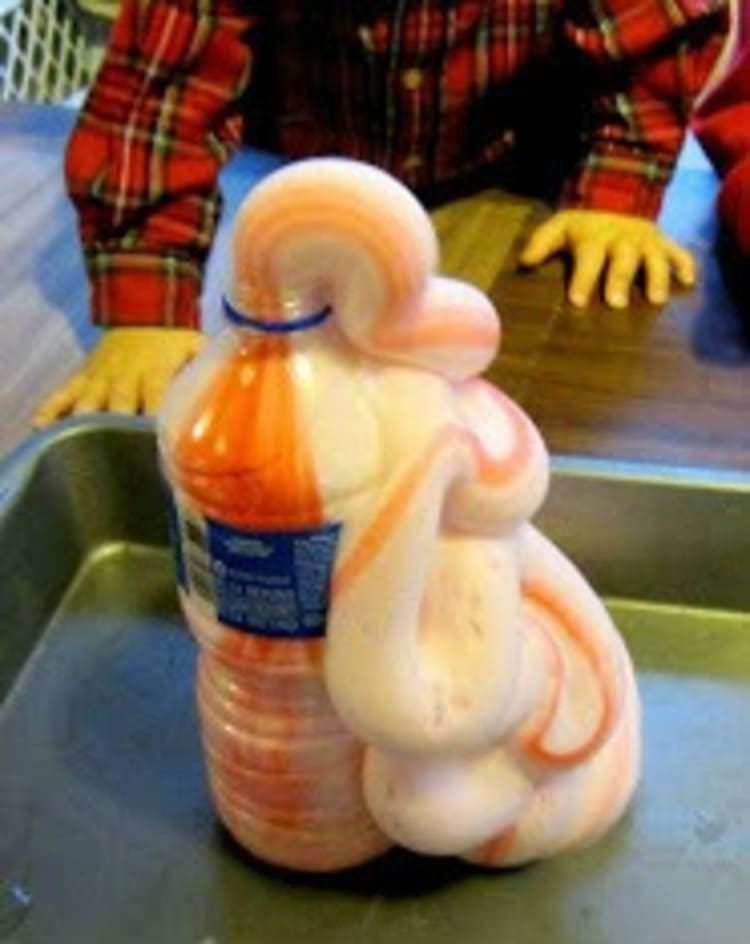 4. Glowing Exploding Bag
Even MORE, exploding, AND this one is glowing in the dark, too. In fact, scientific and artistic, for your little scientist and your little artist alike!
For example, frame the fun by letting the bags explode on a piece of paper that your grandchild can keep!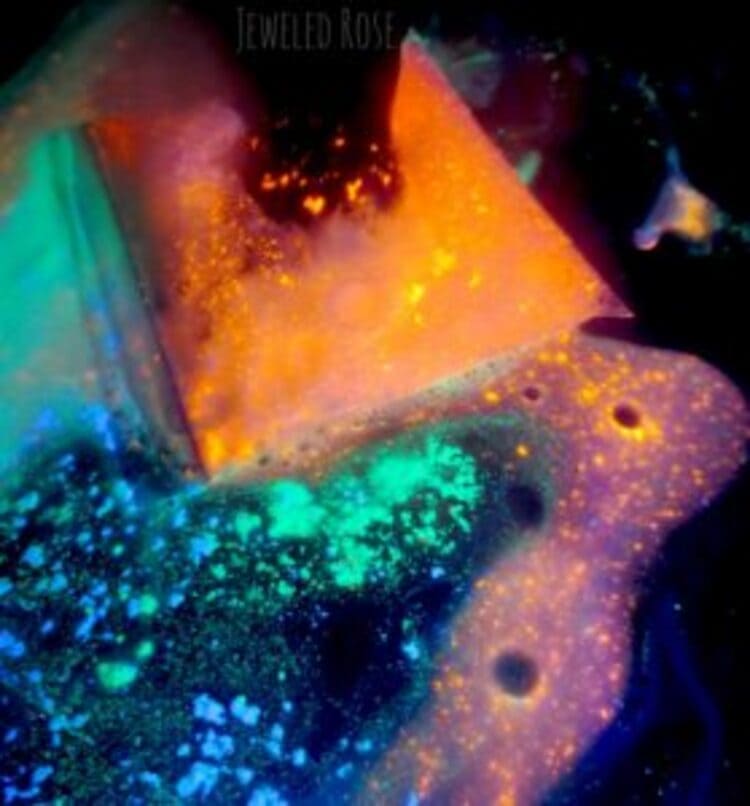 5. Egg Drop
Surely, this classic science project will entertain your grandchildren for hours. What is more, it will stretch their minds to their creative engineering limits! How high can you go?
Encourage creative thinking with this entertaining project!
6. Dry Ice Bubbles
Another science project that promises to help you keep cool during these summer months! I have never seen these before, but it looks so neat!
Certainly, this project is at the top of my list to try!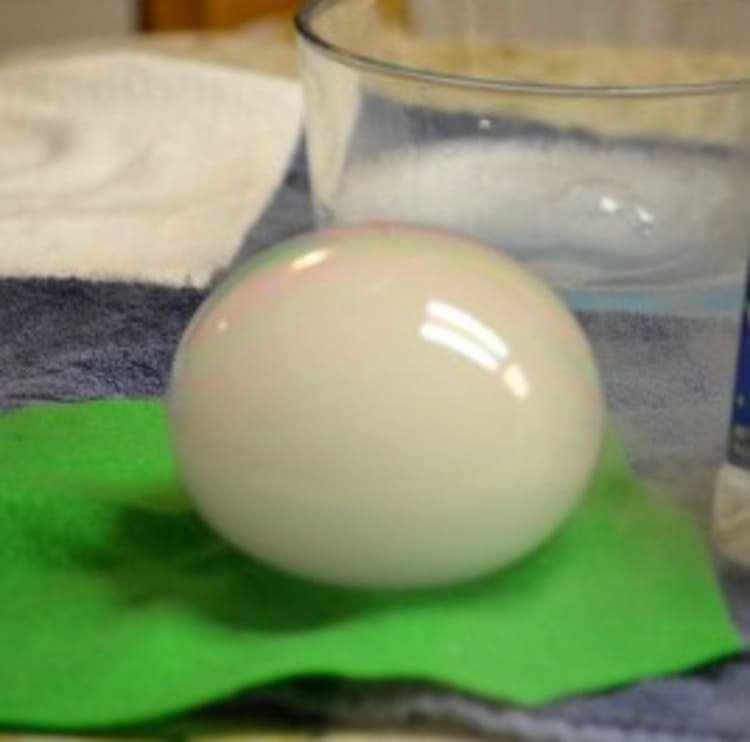 7. Magnetic Slime
Let's be honest. Slime is fun to play with. And what better way to magnify the fun, than by magnetizing the slime?? Endless entertainment!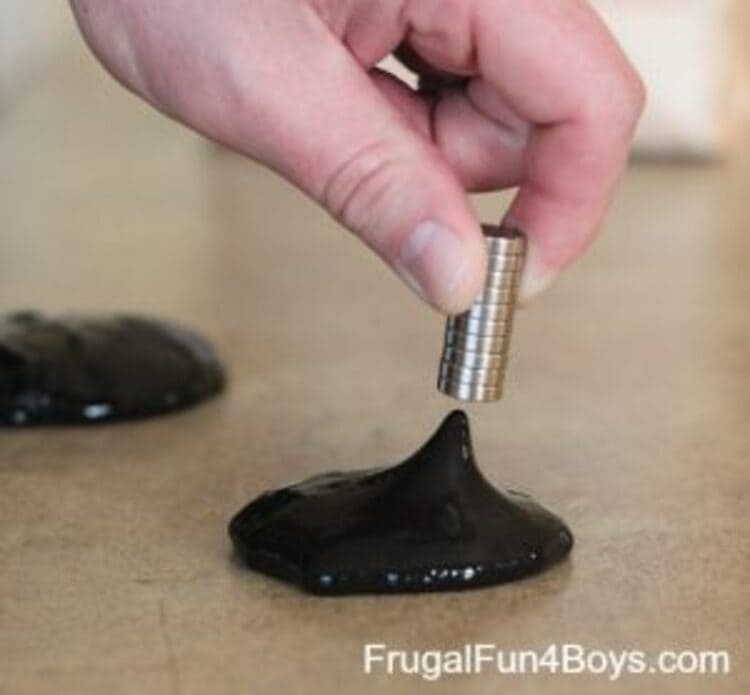 8. Rain Cloud in a Jar
Have your grandkids ever asked you how rain works? Using a visual representation is the best way to learn!
Moreover, it is a beautiful and interesting project that grandkids of all ages will love!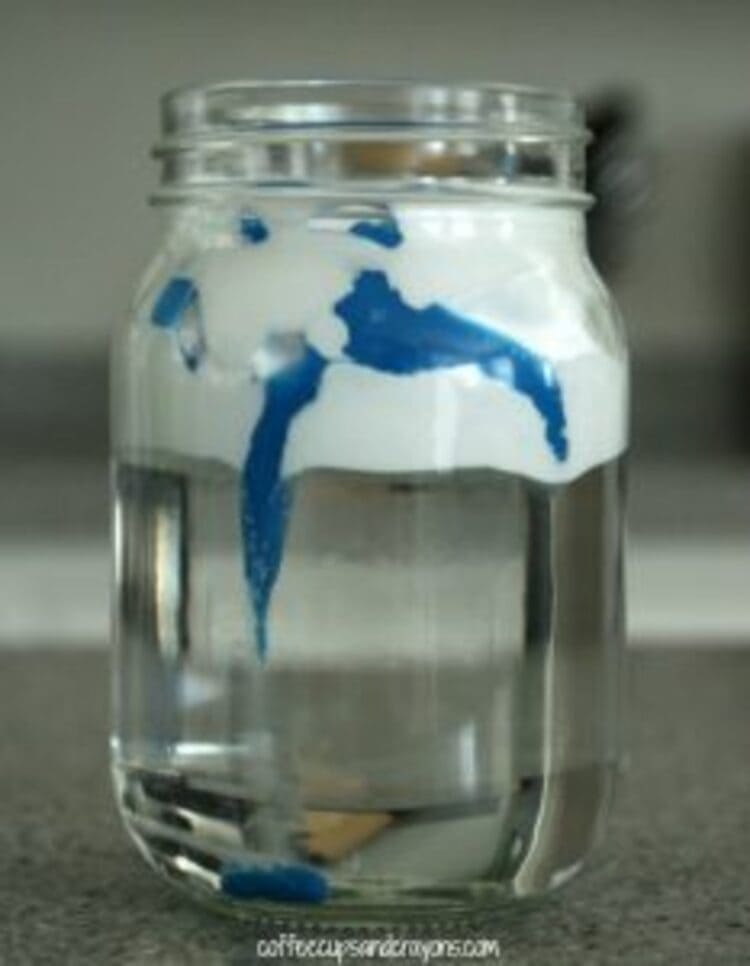 9. Reusable Bubbles
STOP THE PRESSES. Childhood dreams – your grandchild's and yours – are about to be fulfilled here. Reusable bubbles. Gorgeous, humongous bubbles that DON'T POP. Grab a tissue to catch your tears of gratitude, then get cracking!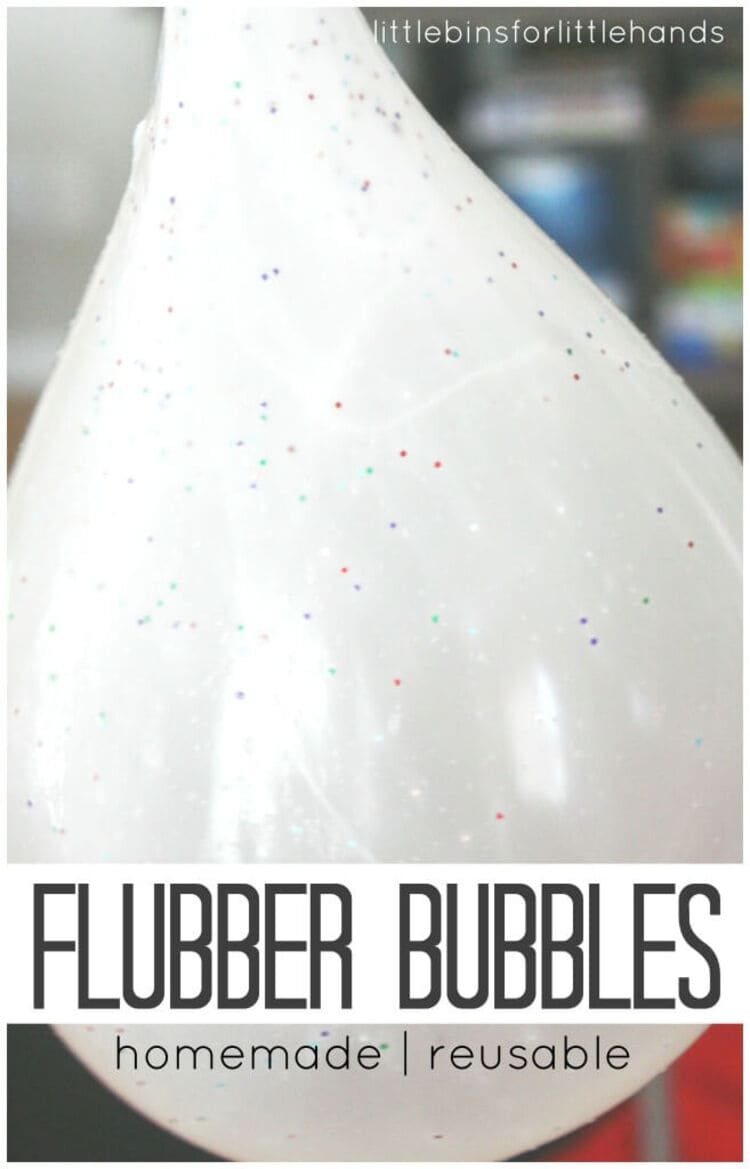 10. 3 Insanely Cool Egg Experiments
Can we address the fact that not simply titling this experiment (or three) "3 Insanely Cool EGGSperiments" was a missed opportunity? Thanks. These eggs-periments are, in fact, insanely cool! Magically transform eggs and have fun!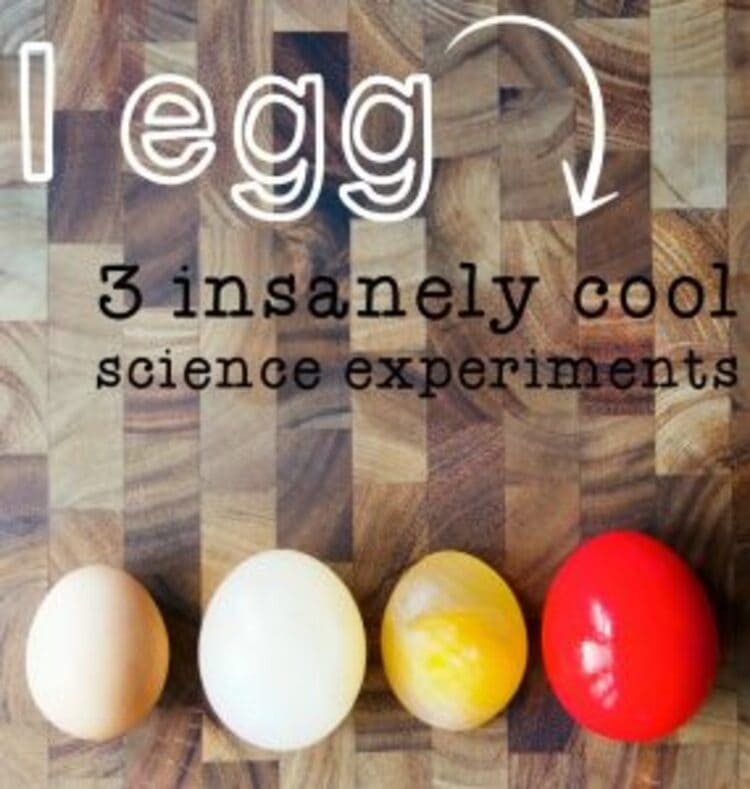 11. Hovercraft
A homemade toy made with things you probably have lying around the house.
In fact, this is such a great idea! I wish I had been the one to come up with it!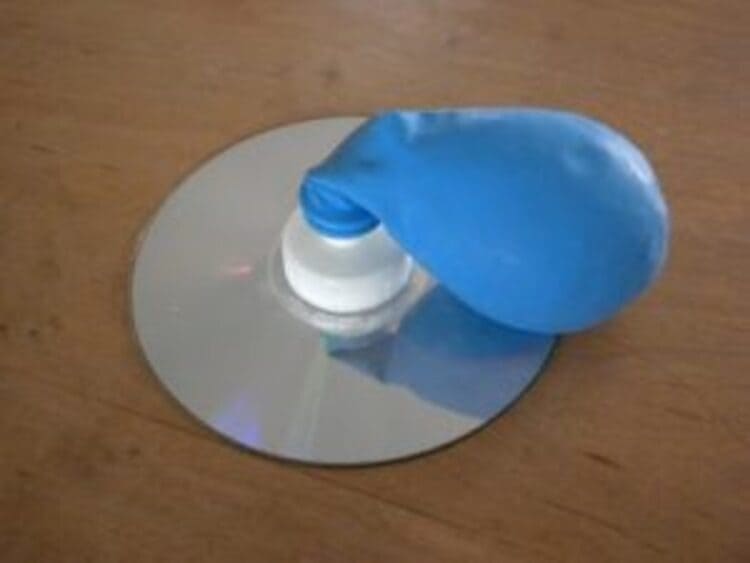 12. Anemometer
For those that aren't just about seeing things explode, there are more down-to-earth experiments like this anemometer. Don't know what an anemometer is? Don't worry, we didn't either.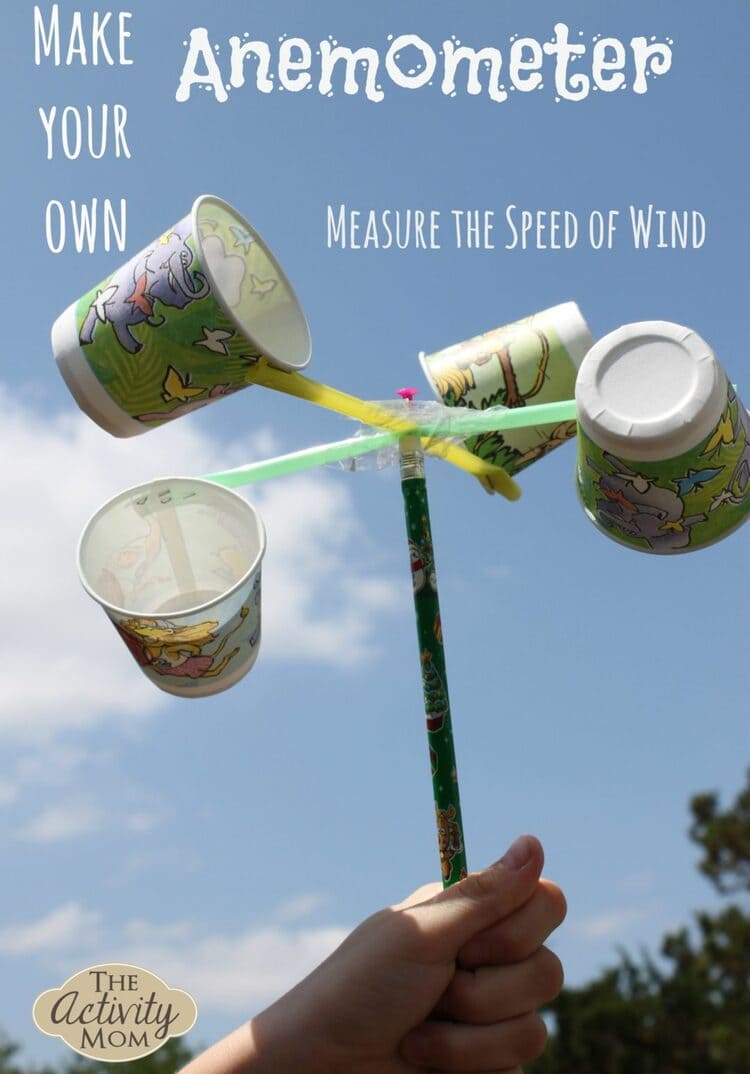 13. Make Lightning
Did anybody do this in elementary school? This would be a great experiment to do as a follow-up to the rain cloud in a jar! And so, so awesome.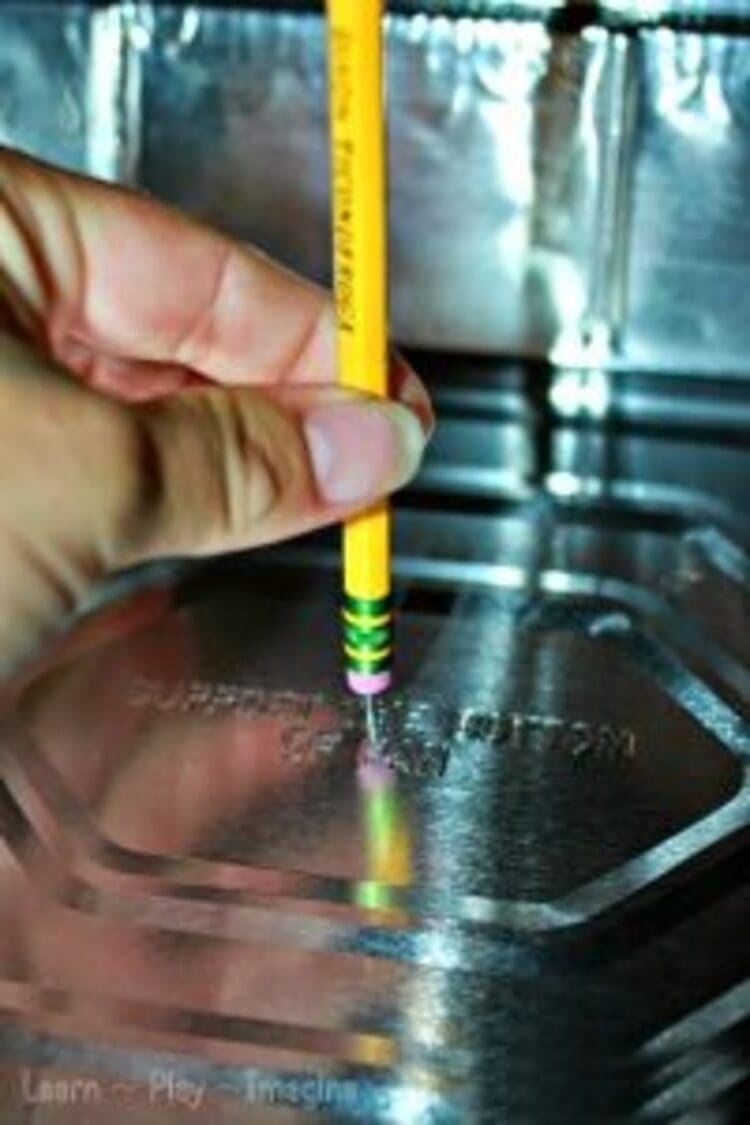 14. Lemon Suds Eruptions
Let's hear another cheer for exploding stuff! This experiment is colorful, fun, and lemon-scented, too! You and your grandkids are going to LOVE this.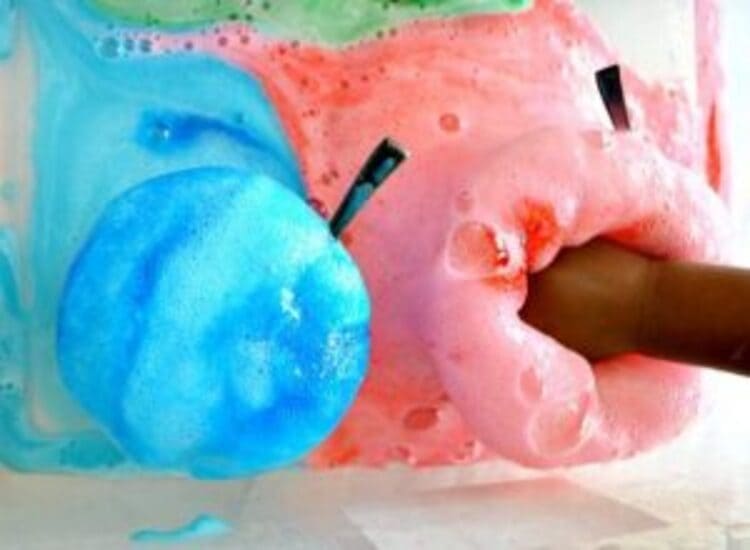 15. Rainbow Bubble Snakes
Here's another uniquely amazing take on bubbles. Rainbow bubble snakes? What? Your grandkids will have a blast trying to see how long they can make their snakes!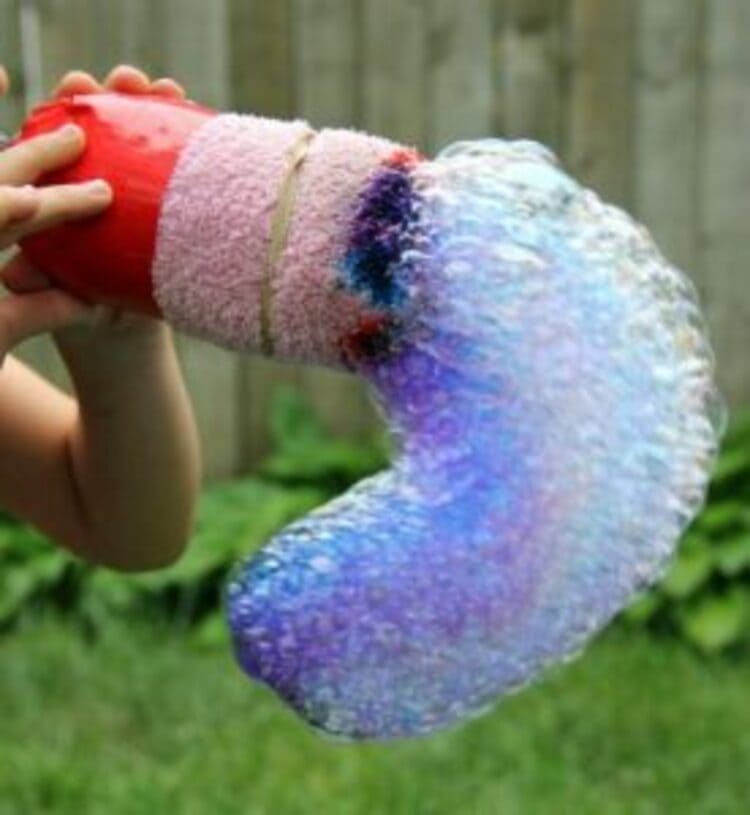 16. Heat Sensitive Color-Changing Slime
I know there is already a slime recipe on here. As a matter of fact, this one CHANGES COLOR and that deserves its spot. Your grandkids will have tons of fun turning this slime from one color to another!
Edible Science Projects – because who doesn't love science that you can eat?
17. Walking on Eggshells
This will thrill grandchildren of all ages! They have to walk on whole, uncooked eggs. As a result, if they're successful, they can eat their reward! Ready for a challenge? It is worth trying!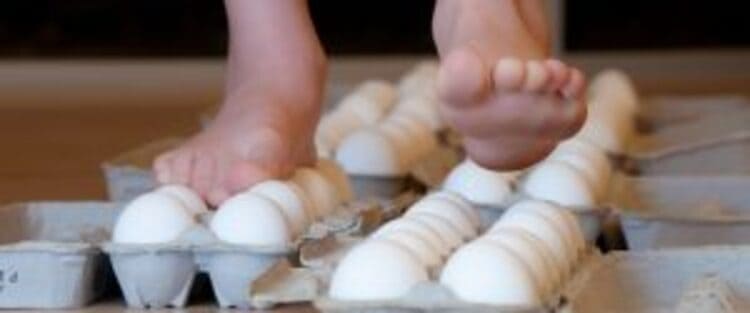 18. Fizzing Lemonade
Lemonade is the best kind of summer treat, indeed. Fizzing lemonade is even better! Wow your grandkids with this fizzy, fun experiment, and then let them drink the sweet reward!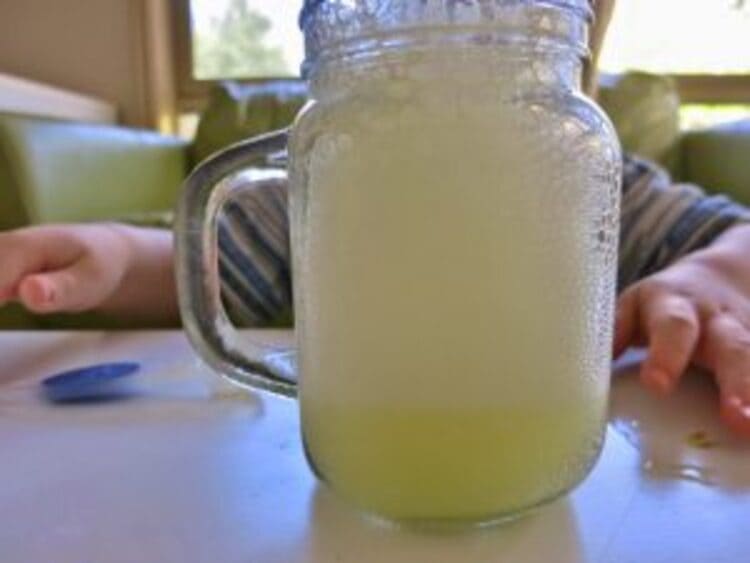 19. Glow in the Dark Jello
Who says the fun has to stop after dark? What is more, it is a wiggly and entertaining way to learn what makes things glow! In fact, I prefer experiments with observing a substance in a jar. It is a lot tidier this way. No cleaning is necessary!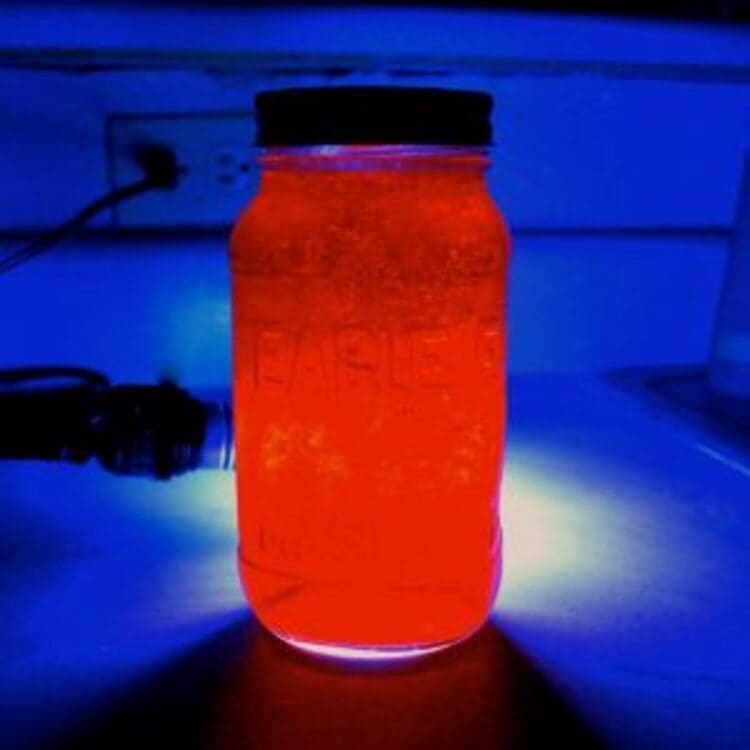 20. Rock Candy
Another classic for science and your sweet tooth! Help grandchildren to learn about how do crystals form. Then reap the delicious rewards of patience with them!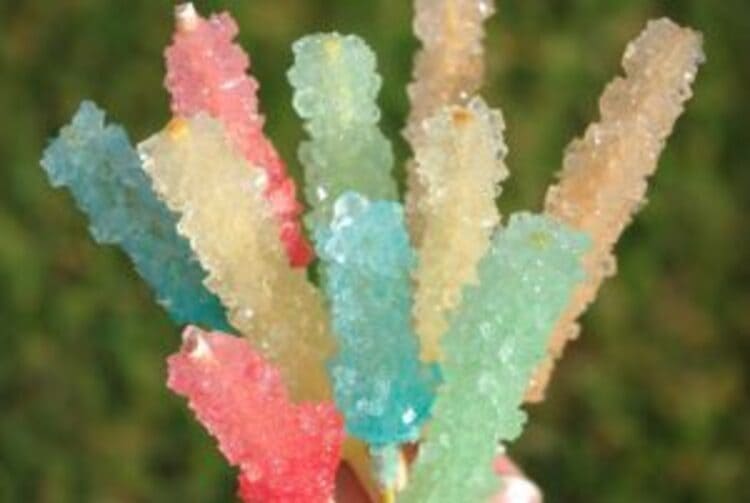 21. Solar Power S'mores
Another awesome summer science project! It's all about harnessing the power of the sun!
No time to go camping? No problem! These s'mores from science will fulfill all of your cravings!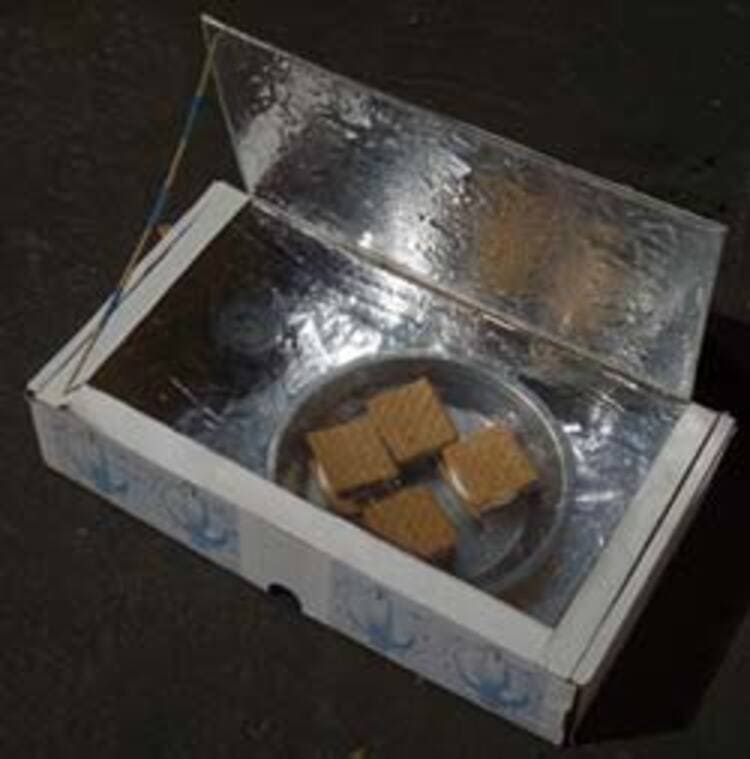 22. Pop Rocks Expander
Who knew that pop rocks and soda had a function other than to give your grandkids a sugar rush? Try this fun experiment on for size and learn about gas particles!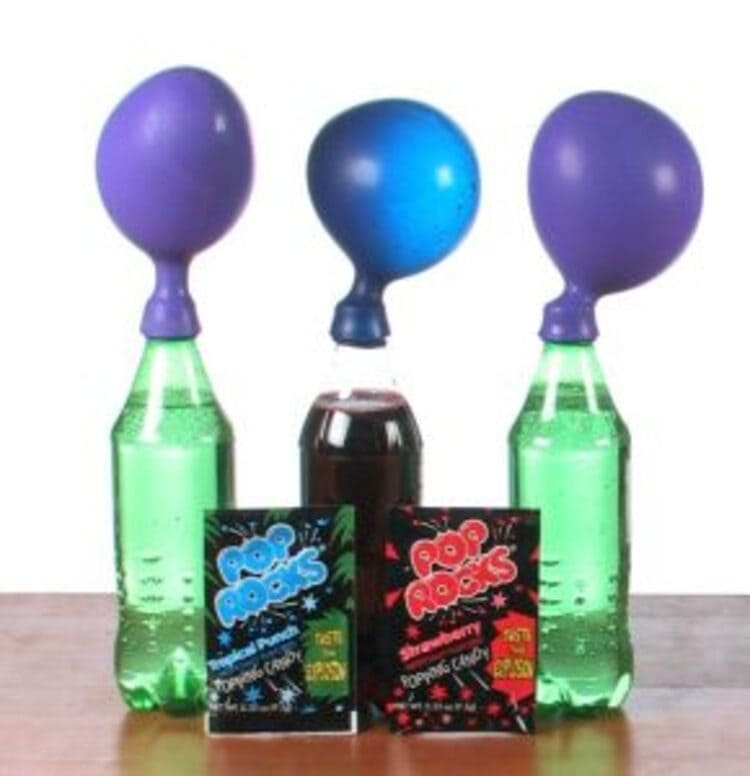 23. Popcorn on a Cob
Summer is the season of corn. In fact, few things are as good as fresh corn, but popcorn is on the same list! Grab your grandkids' attention and see how does popcorn pops from the cob. To sum up, it is one tasty experiment!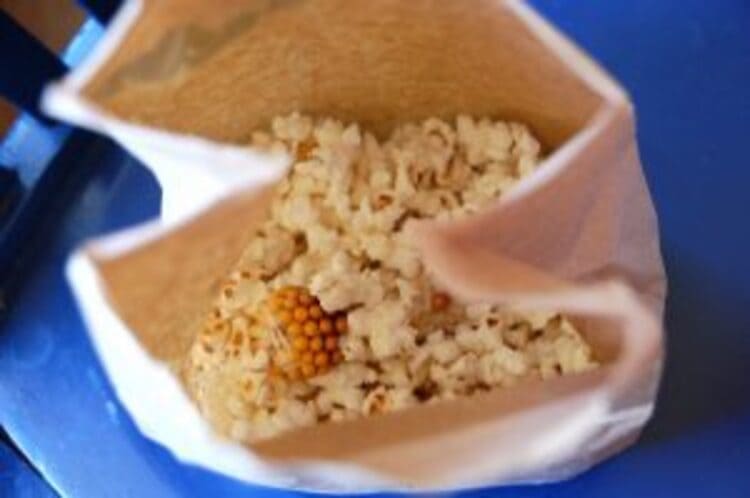 More tips for you:
First of all, don't ignore your grandchildren's questions. Try to answer in a more detailed way. Therefore, encourage asking questions and value their interest.
Learn new ideas and projects to hold their interest.
Support further learning and creativity.
Learn and have fun with science projects for your grandkids
There are lots of fun games you can do after making the project. Extend the activity by trying these games, too. Moreover, this is how to promote conversation, analytic skills, and team working.
Your grandkids can play superheroes and show their superpowers. Also, it will spark your grandchildren's creativity.
Make a science class for the family and encourage role-play.
Your grandchildren can make a fun drawing of the experiment and color it.
In science, safety is always first
Some experiments include ingredients that little grandkids may swallow. Most importantly, make sure they're safe! Supervise them all the time during the experiment. For example, explain in advance that grandkids should play but not eat it. On the other hand, when you use edible ingredients, let them know that they can eat it afterward.
The bottom line
In short, these science projects are cool for adults, too! Everyone enjoys quality family time. Use them to bond with your grandkids. Teach them another side of science that is fun and interesting. This will make them proud of solving problems and managing difficult tasks.
Last but not least, no need to think of a way to entertain your grandkids anymore. You have 23 ideas to try. Make fun and exciting memories while showing the world to your grandkids.
Looking for more science experiments or crafts for grandkids? Check THIS out!