I have a confession to make. Better Than Anything Cake isn't really the name of this recipe. I have been making this cake for years and in my recipe folder, it is called Better Than S.E.X. Cake. But I didn't think Pinterest would really appreciate that!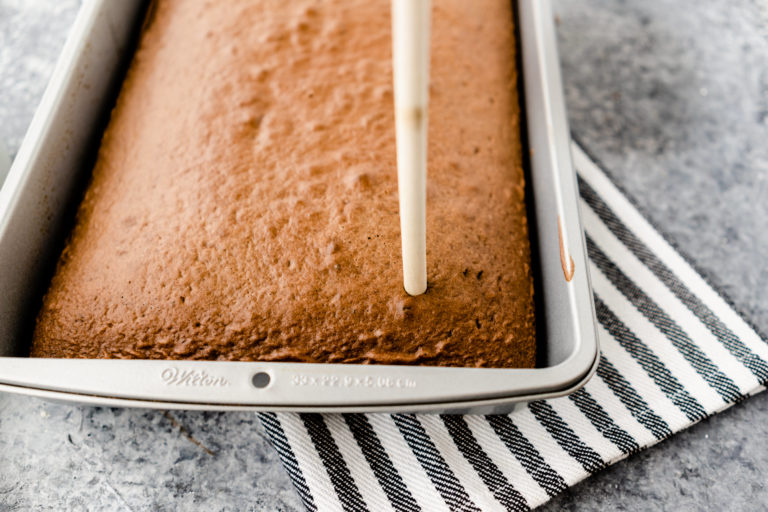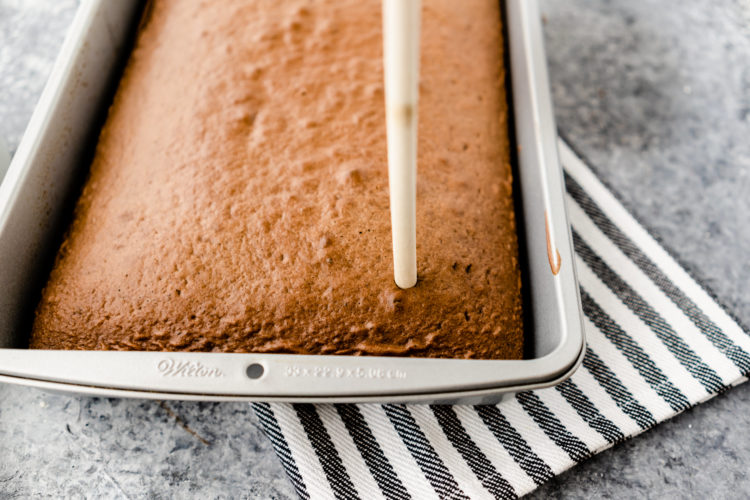 When I first started making this cake I was a young married wife. I very clearly remember when I had my parents over for dinner and I had made this cake especially for my dad.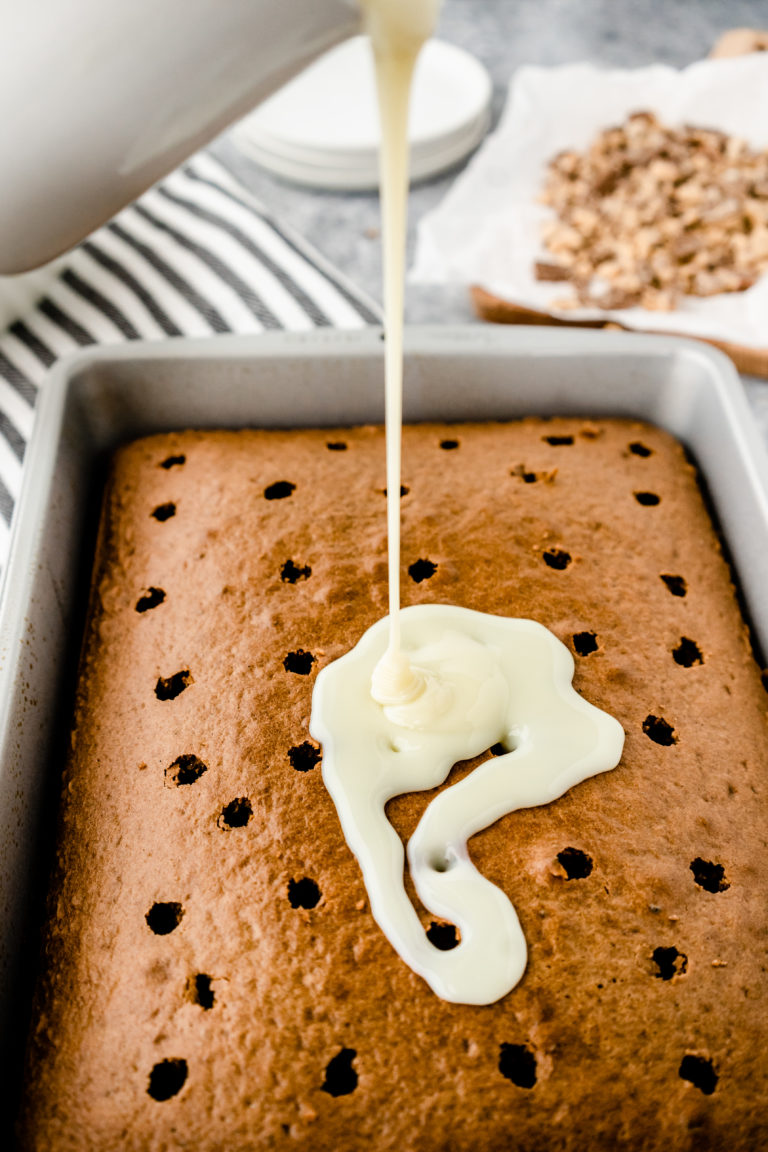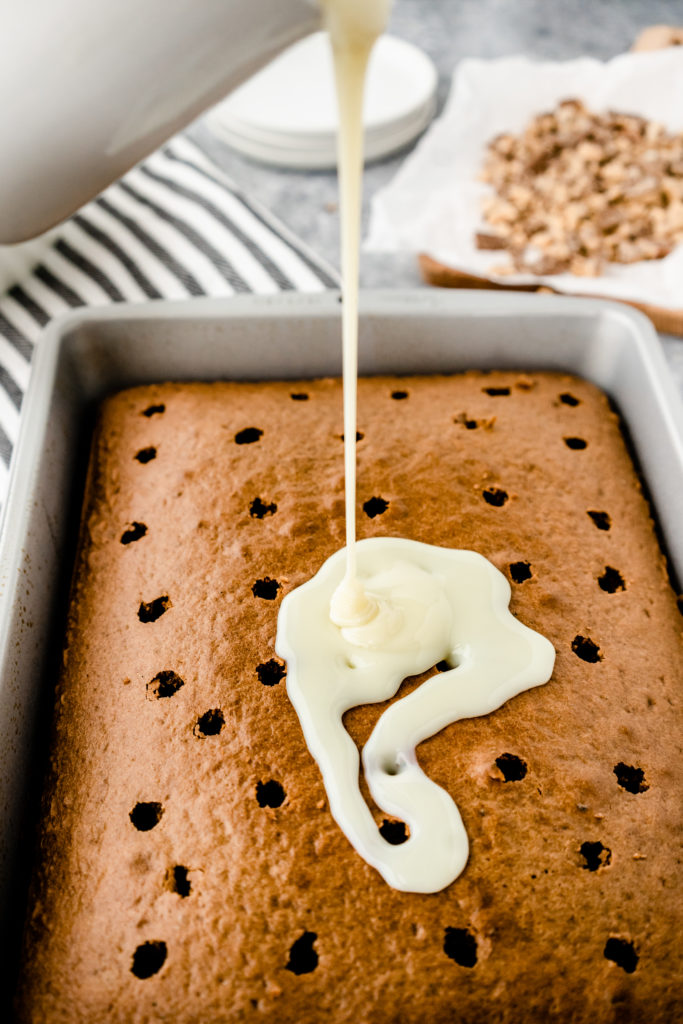 When it came time for dessert, I told my dad that the name of this cake was the Better Than Sex cake. But I wasn't prepared for his response.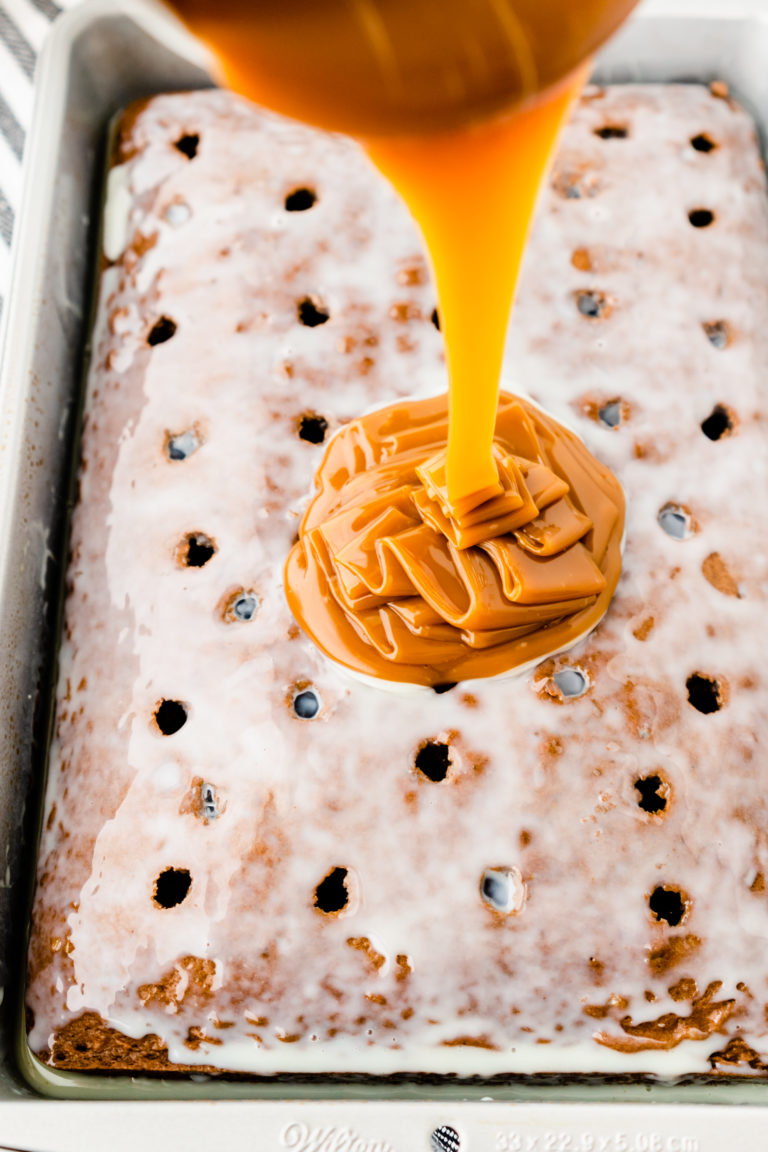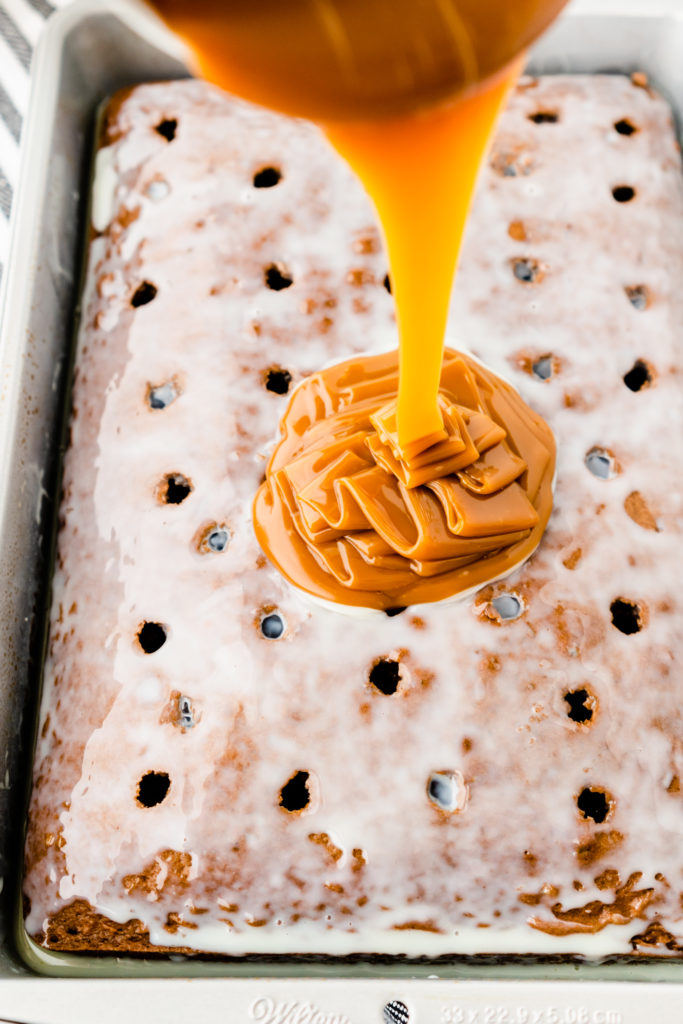 He took one bite and firmly exclaimed "No, it's not!"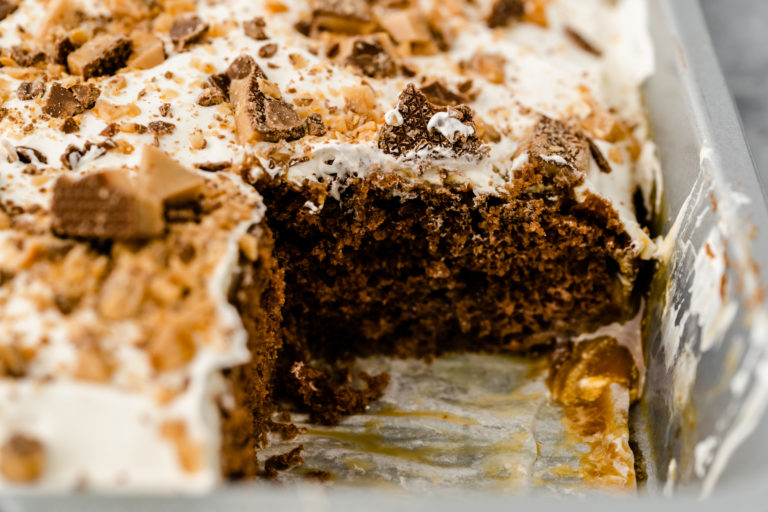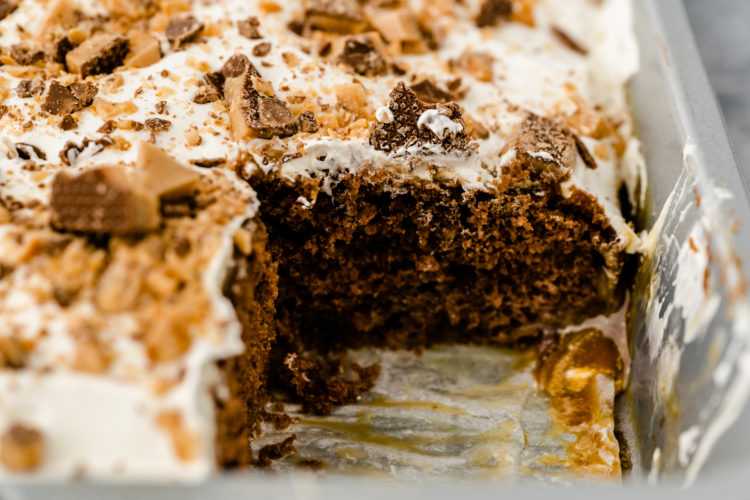 My mom, husband and I immediately started laughing out loud! My dad has since passed but this is actually one of my favorite memories of him. I miss his humor.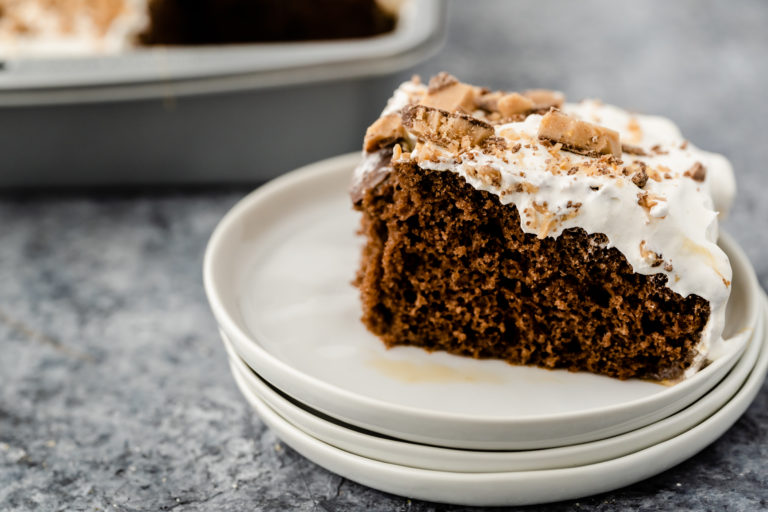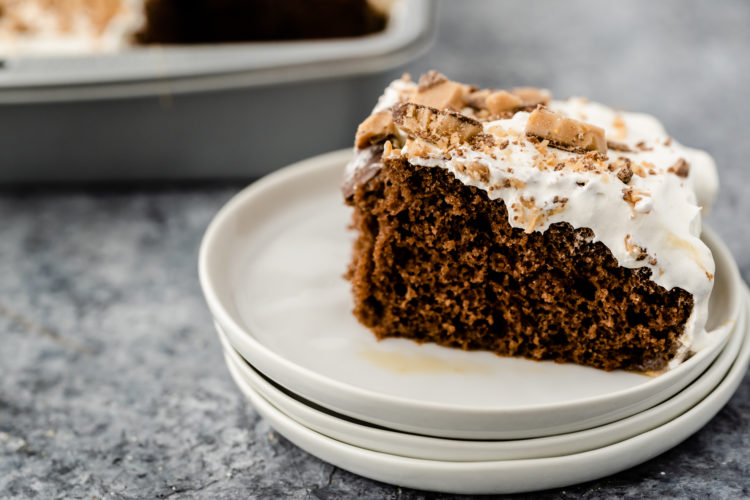 While you may not think it is better than s..(you know!), it is a dessert that your guests will love.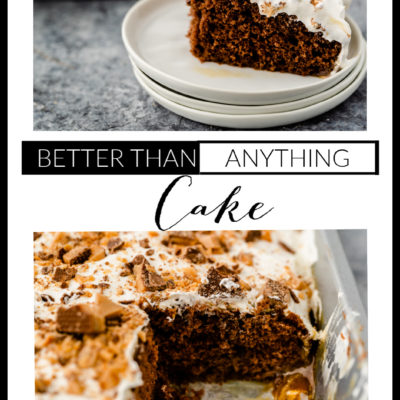 Better Than Anything Cake
Ingredients
1

box German Chocolate Cake Mix

1

can sweetened condensed milk

1

jar Mrs. Richardsons Caramel Topping or Butterscotch Caramel Topping

1

8 oz container of Cool Whip

Toffee chips or crunched up SKOR or Heath Bar
Instructions
Make cake as directed on package for a 9x13 cake

Cool for 5 minutes

With the back of a wooden spoon, poke cake every 1/2 inch or so

Drizzle sweetened condensed milk evenly over cake.

Let stand until condensed milk has been absorbed into the cake.

Spread caramel topping on top.

Chill for 10-15 minutes

Spread Cool Whip over top of cake and crumble toffee chips on top.

Cover with saran wrap and keep refrigerated until ready to serve
I hope you decide to try this cake and while you are at it, go hug your Dad.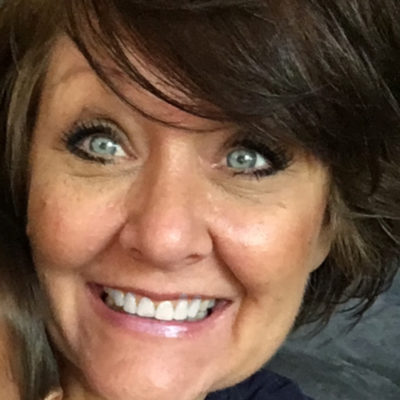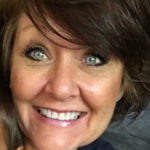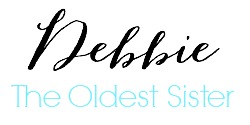 If you are looking for another poke cake idea, check this out!