I'm a huge fan of cinnamon rolls. Like HUGE. However, I used to stick with buying them already done because to be honest, the process seemed so daunting! That's until I made these Buttermilk Cinnamon Rolls and I fell head over heals in love.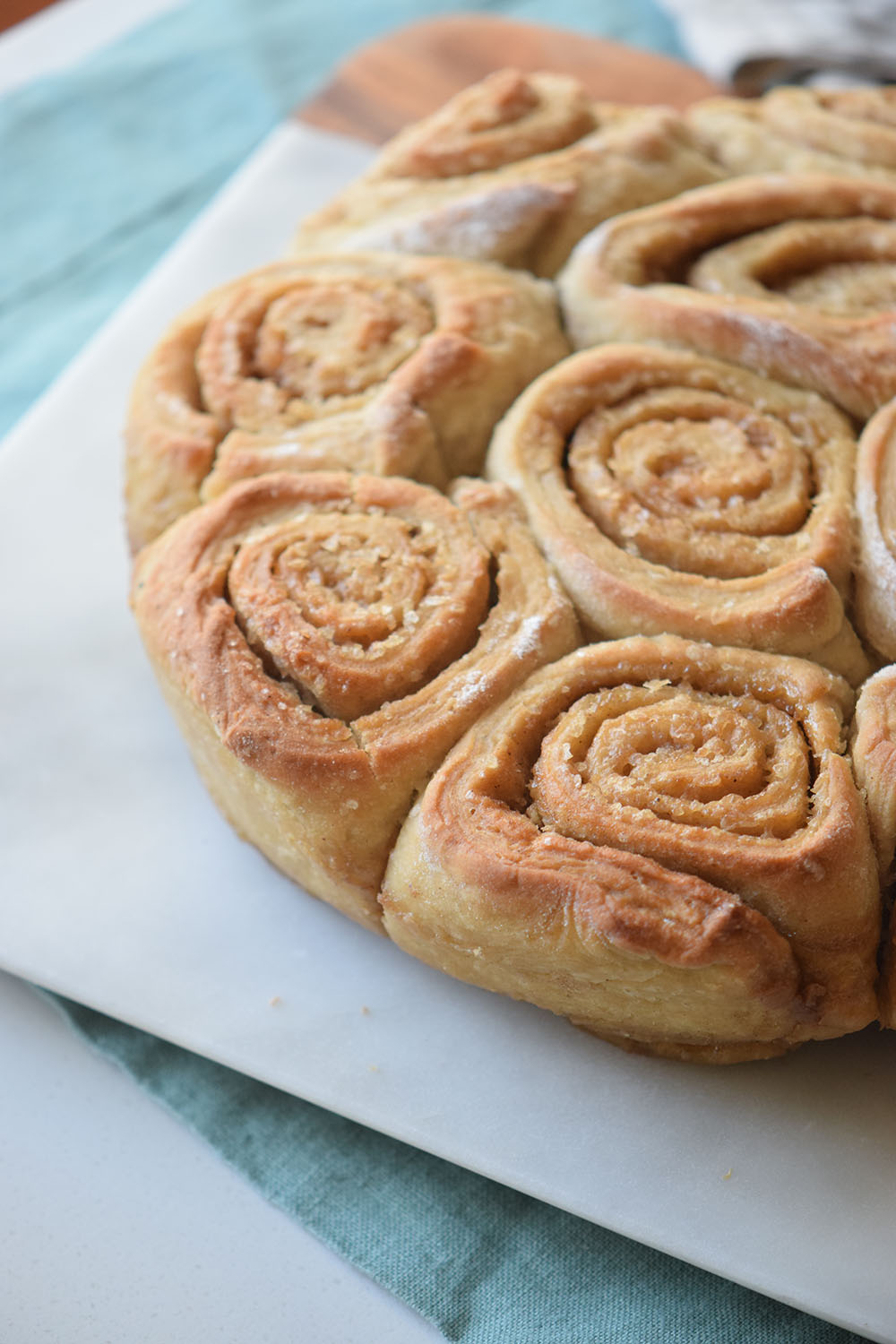 If you are like me and the thought of making cinnamon rolls scares you to death, then whip up this recipe! This is really easy, very fool proof and the result is so good you are not going to believe you made it with your own hands and in your own kitchen.
There's also not a lot of waiting around for the dough to rise since I honestly don't have a lot of patience to wait for things to be done.
But can we please go again and talk about the flavor? Because it's really one of the most delicious things I've ever had. First, the filling is really full of cinnamon which in my opinion differentiates a good cinnamon roll from a bad one.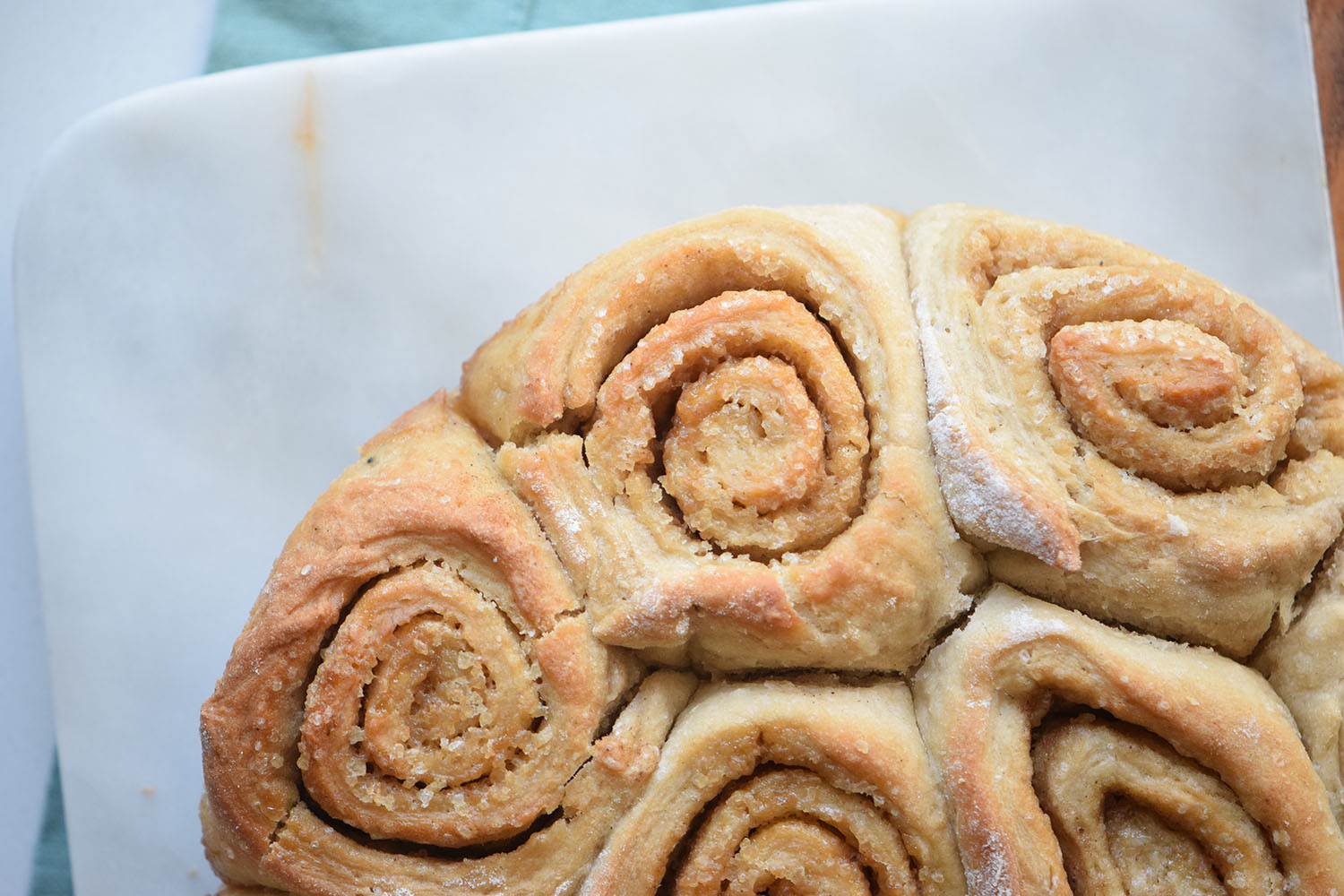 Second, the roll is flavorful, I mean just the roll alone without the filling is packed with flavor! Part of the reason is because we are using buttermilk instead of milk. It really makes a difference.
And finally, there's the brown sugar part that adds another layer of caramel like flavor.
They are great as a breakfast or even as a dessert, but I personally love to serve them for brunch, and I consider them the best recipe to whip up if you have overnight guests.
They also keep really well in the freezer which means you can make them ahead of time (that includes the baking) and then pop them in the oven once you are ready to serve them. Can we just agree that buttermilk cinnamon rolls on demand seems like a dream come true?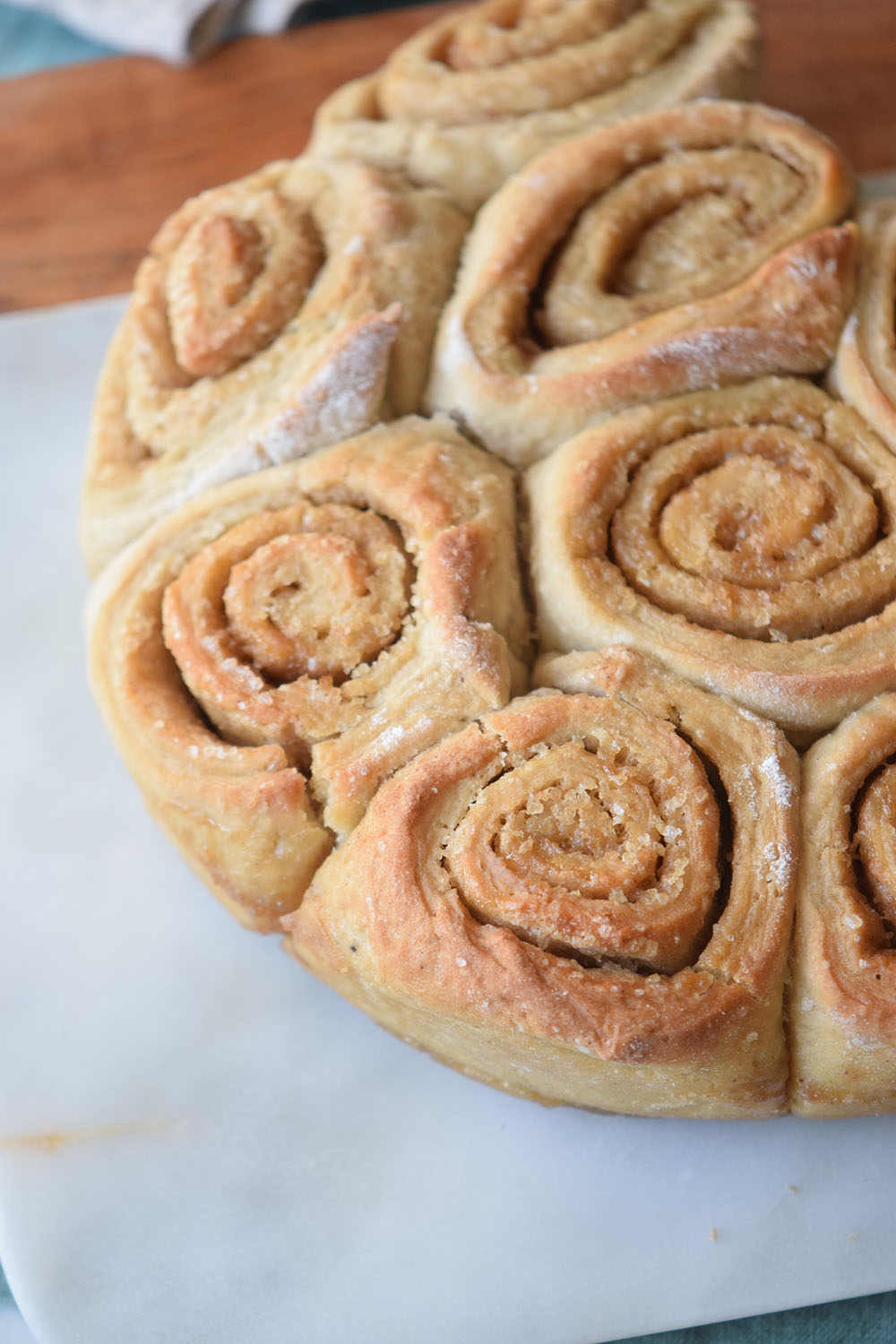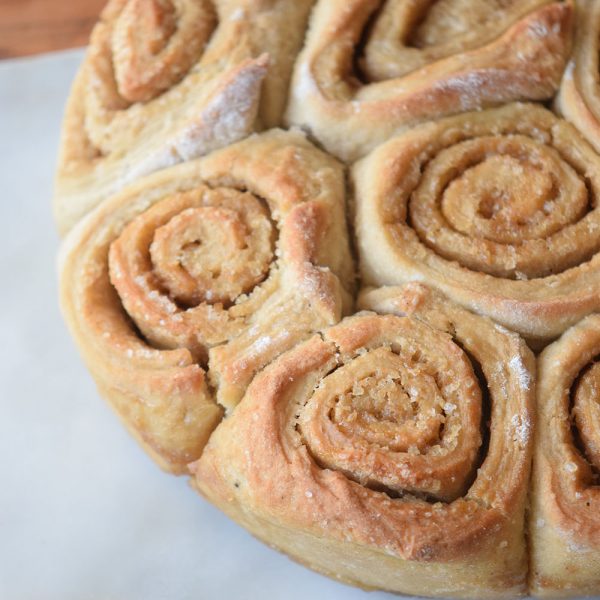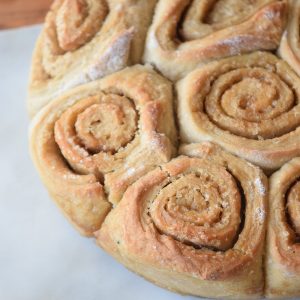 Buttermilk Cinnamon Rolls
These are some of the easiest cinnamon rolls you'll ever make, and so tasty, too!
Ingredients
3

Cups

flour

1

Cup

buttermilk

½

Cup

sweet cream butter

1

Cup

brown sugar

2

Tsps

baking powder

2

Eggs

⅛

Cup

ground hazelnut

¼

Cup

melted butter

2

Tbsps

ground cinnamon

¼

Ounce

yeast
Instructions
Preheat oven to 350F.

In a bowl mix the flour, buttermilk, butter, ½ cup sugar, baking powder, eggs, ground hazelnut, and yeast.

Transfer to a flat surface and knead for 5 minutes.

Transfer to a bow and let it rise for 20 minutes.

Meanwhile, in a small bowl beat together the remaining sugar, melted butter, and cinnamon

Sprinkle flour over a flat surface to avoid sticking and stretch the dough using a rolling pin.

Brush the dough with the cinnamon sugar, roll, and cut it into slices

Grease a circular baking pan with non-stick cooking spray.

Place the rolls side by side and take to the oven for 30-35 minutes or until done.

Remove from the oven, serve and enjoy.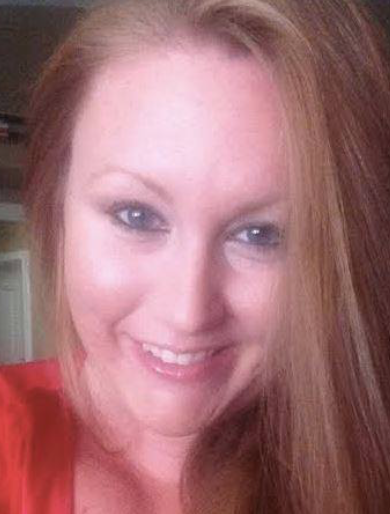 If you liked this recipe for Butt, then you'll definitely want to check some of my other recipes over at The Essential Baker and Thrifty DIY Diva! I believe that eating well doesn't have to cost a fortune, and you most certainly don't have to go out to eat to satisfy your cravings. I love making copycat versions of my favorite restaurant recipes at home and creating new ones, too! Be sure to follow me over at Pinterest and Facebook!