These cute chalk painted succulent jars make the perfect home for your succulents to shine.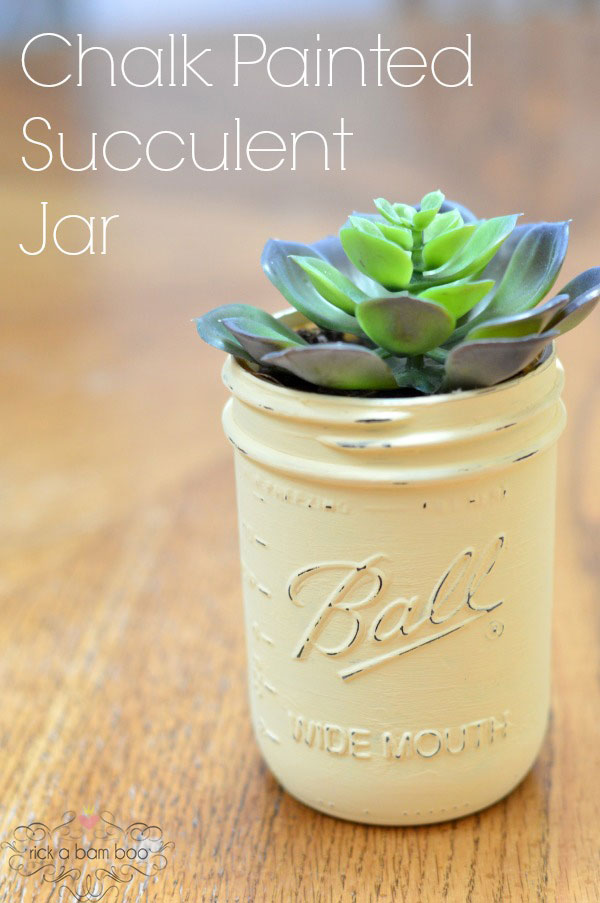 Hi everyone. Amber from rick•a•bam•boo here again. Did you try the Raspberry Tiramisu I shared last month? Delicious, huh? Well this month I have a quick and easy craft to share with you. These chalk painted canning jars are super fun and simple to make. Plus they are an adorable home for a little succulent. And who couldn't use more succulents in their life?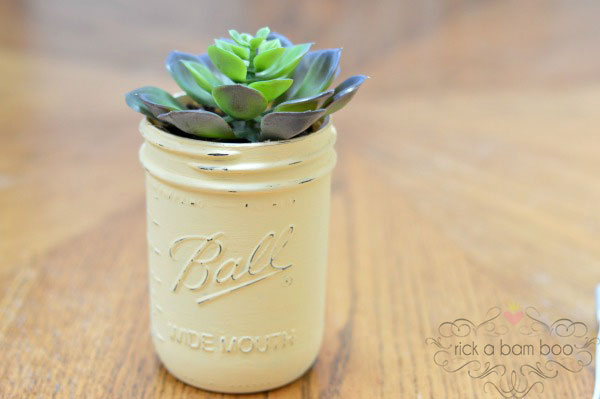 Well, maybe me. I love the way they look, but I am a succulent killer. I don't know if I over water or under water, but I had one that melted down into a puddle of mush. And the other succulents in the pot were eaten by my dog. True story.
But for those of you who are much better at caring for your plants there are just a few items needed for this project:
a wide mouth canning jar
chalk paint (I used Folk Art Chalk Paint in Summer Porch)
foam brush
fine grit sandpaper
potting soil
a succulent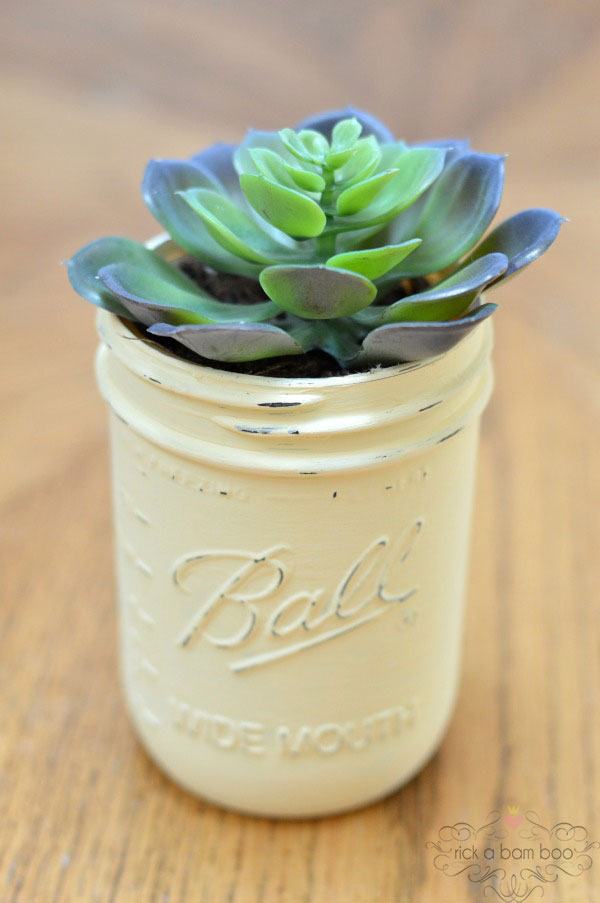 We know you can hardly wait to start, so lets get going with creating our chalk painted succulent jars! First you paint the jar. I like to put my hand inside the jar. It makes far easier for me to paint it without getting paint all over me or the table. It took me three coats to get a nice, even coverage. The chalk paint dries pretty fast. I think it took about an hour to be completely dry, however it is summer so that helps.
After the paint is good and dry, take the sand paper and give all the embossing a light sanding to get the glass to show through. You can sand a little or a lot. We are just going for a chippy look.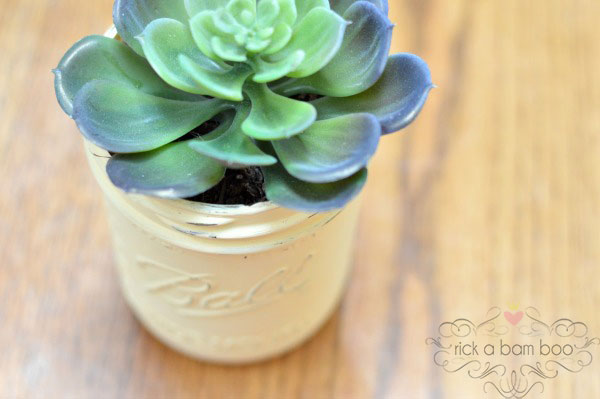 Then you fill the jar 2/3 the way with potting soil and plant your succulent. Easy peasy and super adorable. The reason that these are so great for succulents is because succulents don't require a lot of water so you don't need a pot that drains.
These chalk painted succulent jars make great teacher or hostess gifts and are perfect for adding a pop of color to any space.
This mason jar DIY comes from the cute girls at Lolly Jane.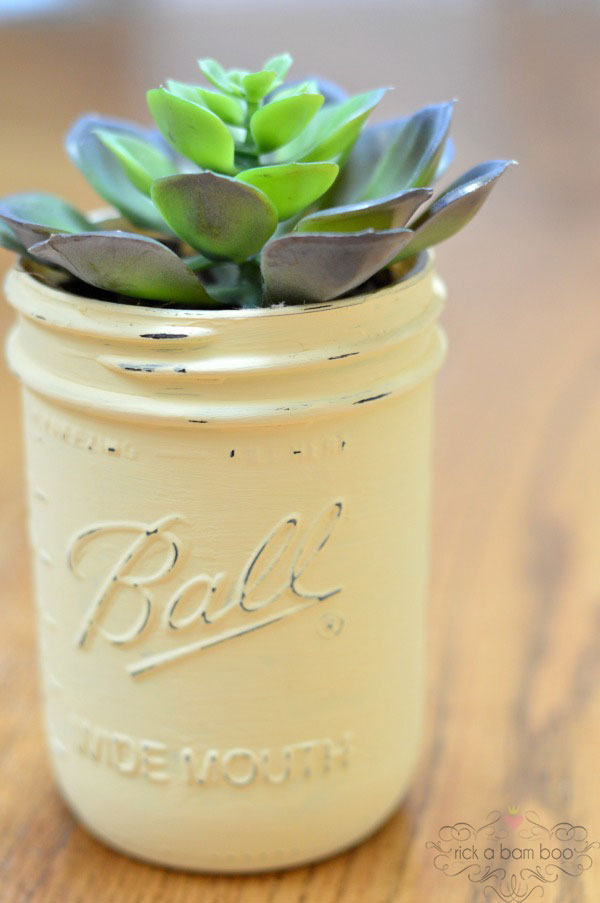 Tell me, are you a succulent lover? What are you going to plant in your chalk painted jar?
Be sure to follow me so you can see all my current projects.
Pinterest | Facebook | Twitter | Google+ | Instagram
This awesome post has been shared with Home Stories A to Z