This quick, easy dessert is so light and delicious it will be the highlight of the party.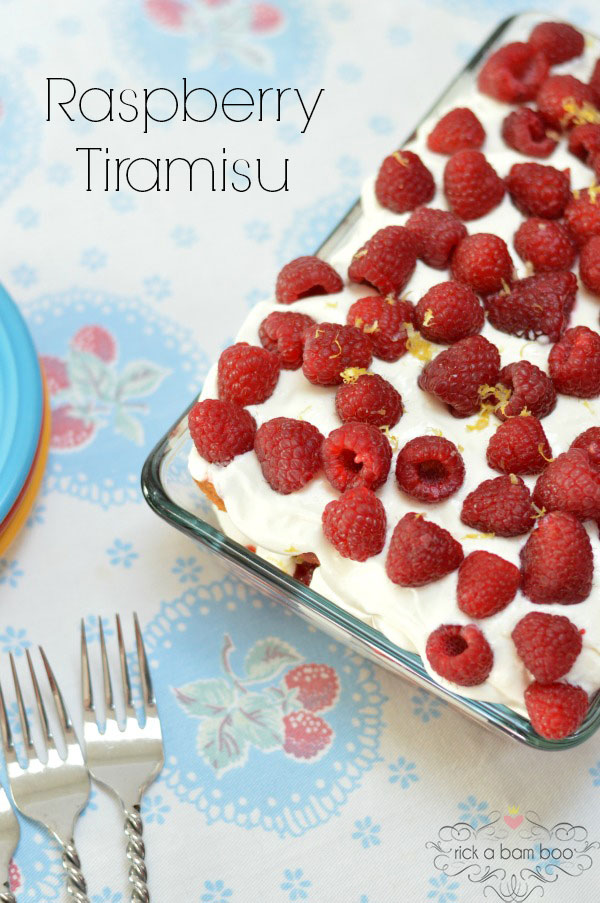 Hi everyone! Amber from rick•a•bam•boo here again with another delicious dessert.
If you are looking for something simple and delicious to take to a picnic, BBQ or any gathering you will love this Raspberry Tiramisu from The Girl Who Ate Everything: It's delicious! Plus it is a no bake dessert which makes it great for making during the summer months. It is also awesome for brunch, which happens to be the occasion I first made it for.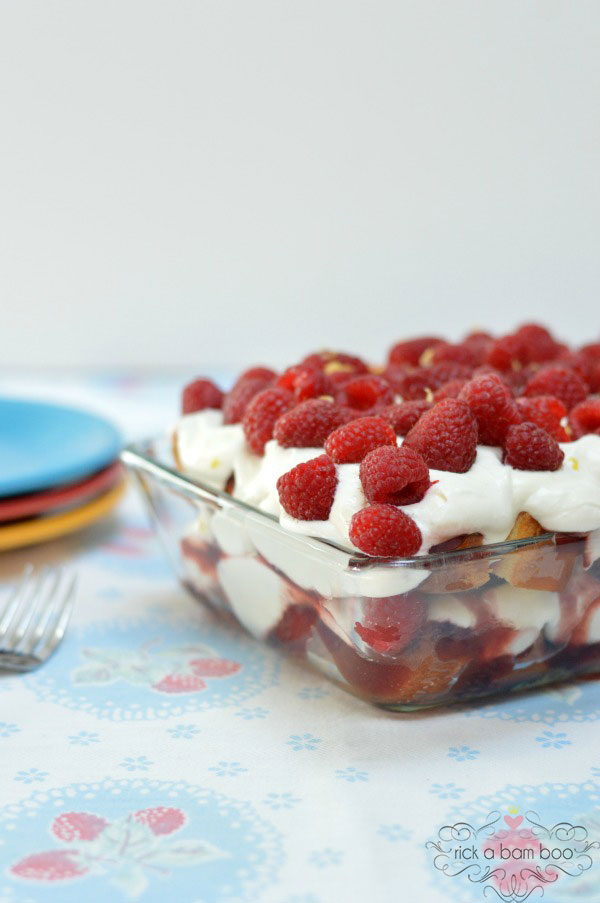 Unlike traditional tiramisu, this dessert has no coffee. It is all creamy, fruity goodness. Which basically makes it a big shortcake type of dish.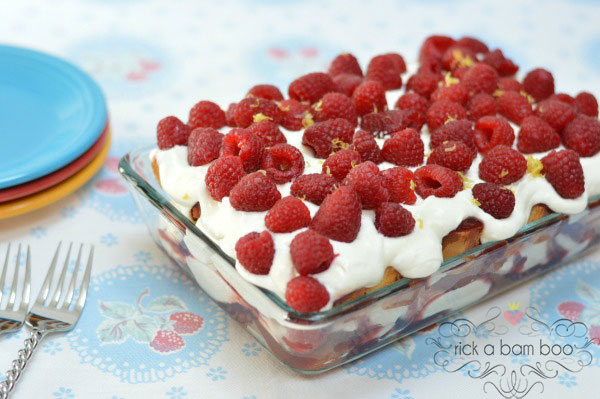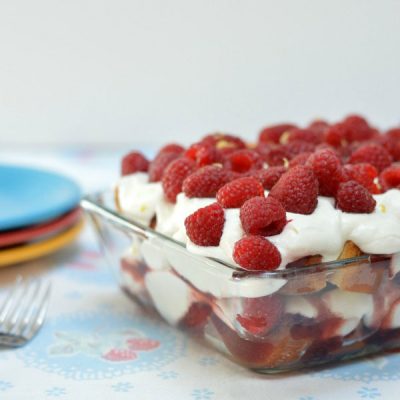 Raspberry Tiramisu
Ingredients
1

cup

seedless raspberry jam

Zest and Juice of 1 lemon

2

cups

mascarpone cheese

room temperature

1

cup

heavy whipping cream

1/4

cup

sugar

1

teaspoon

pure vanilla extract

28

soft ladyfingers or 2

12-ounce pound cakes, cut into 3 by 1 by 1 1/2-inch pieces

3 1/2

cups

fresh raspberries

washed and set aside to dry
Instructions
In a small bowl mix the jam and 2-4 tablespoons of lemon juice together until it is the consistency of thinned sauce.

In another bowl blend 2 tablespoons of raspberry juice with the mascarpone cheese.

Beat heavy whipping cream, sugar, and vanilla together in a mixer until soft peaks are formed.

Add a tablespoon of lemon zest and mascarpone mixture to the whipping cream and gently fold together.

In your dish layer: ladyfingers, raspberry jam sauce, cream mixture, and top with raspberries.

Continue layering until your dish is filled.

Garnish with more lemon zest.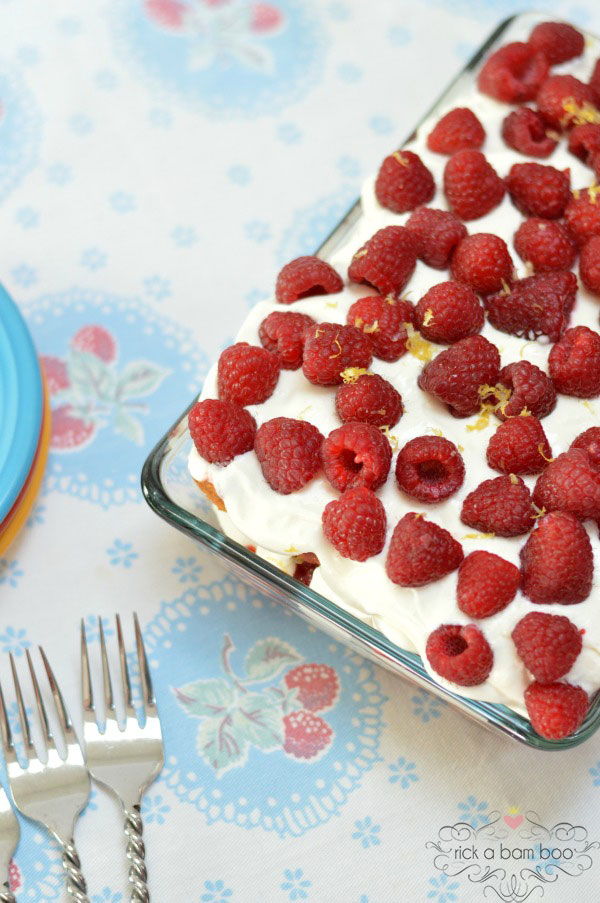 The recipe calls for ladyfingers, since those are traditionally used in tiramisu. However I like to slice up some pound cake and substitute it for the ladyfinger biscuits. I find that since the pound cake is already soft it make the dessert ready to eat. Also if you want to be super quick about it, you can just slice pieces of cake and layer up the toppings on individual slices.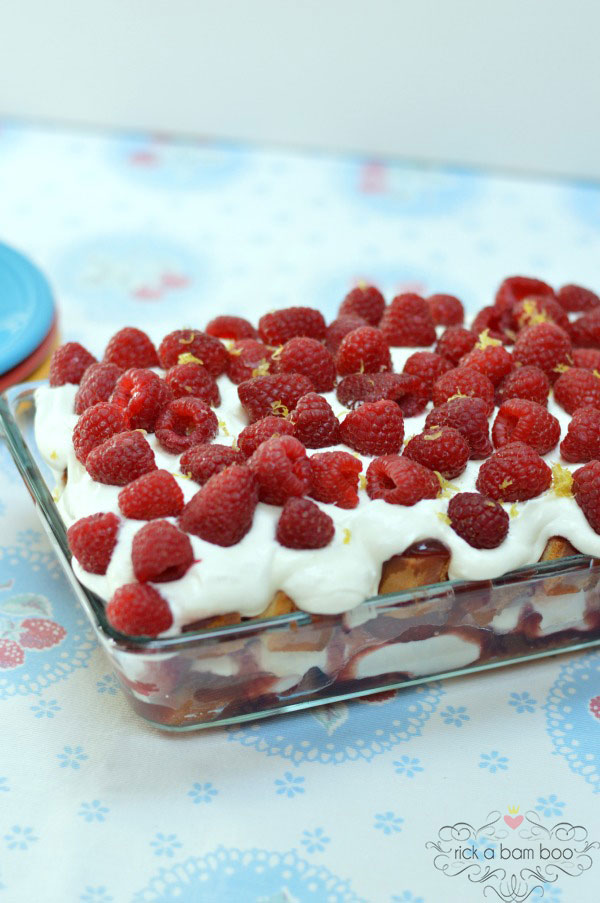 And if you have some left over raspberries you can use them to make some Chocolate Raspberry Cups.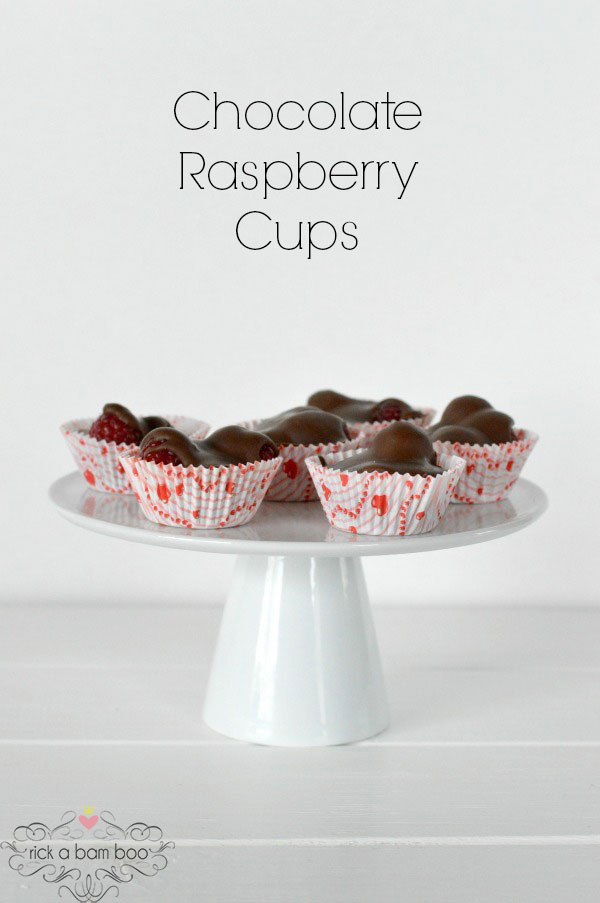 Be sure to follow me so you can see all my current projects.