Pizzelle cups are easy to make! They are delicate, sweet, and the perfect cup to hold mascarpone cream topped with berries. It makes me want to have a spring party. Besides, they are so pretty!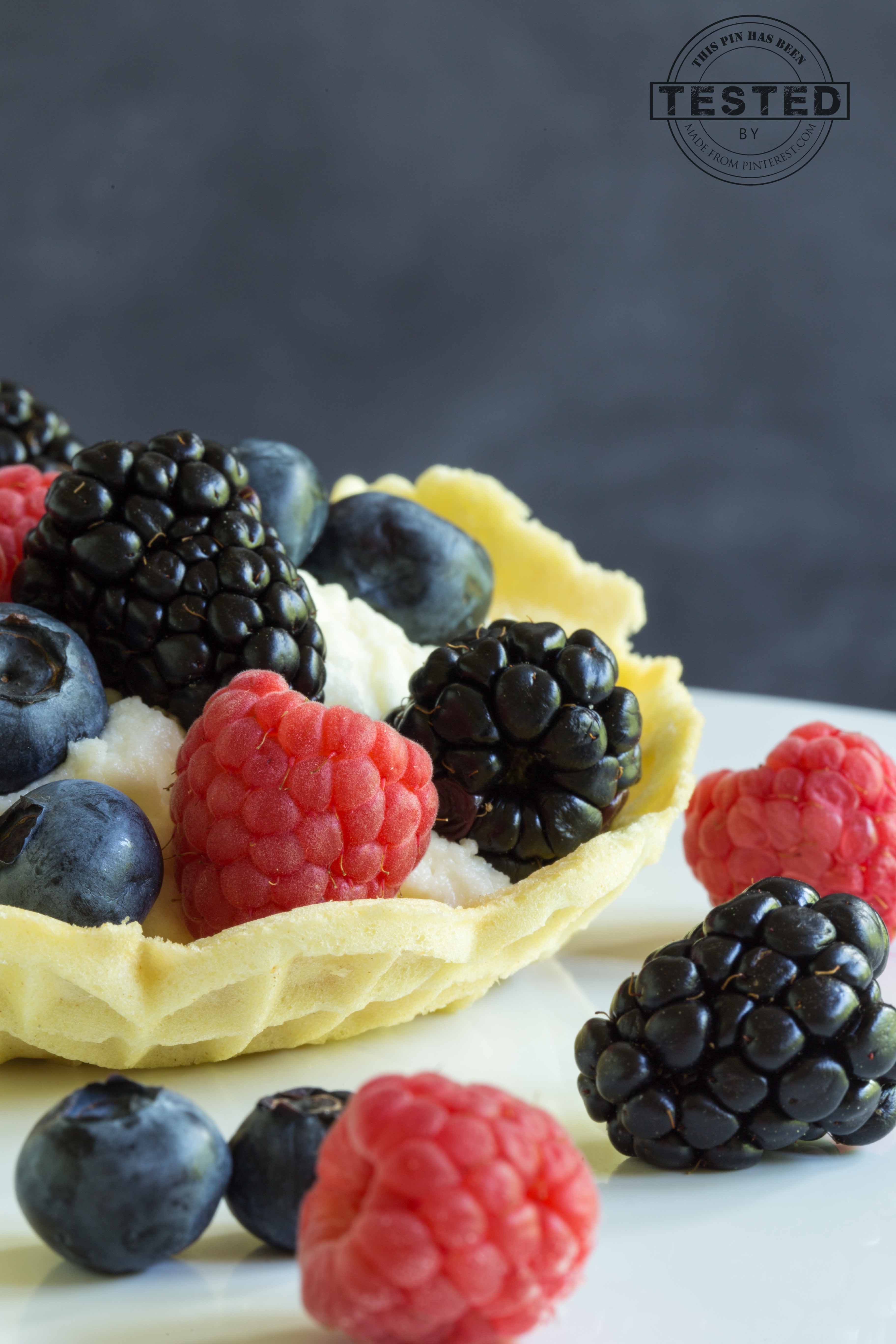 Mascarpone fruit filled pizzelle cups make me think of Italy. Any time I go to a city that has a "Little Italy" I know I am going to be happy. I dream of traveling to Italy one day, for the artwork, and the food! I love Italian food. Pizzelle are Italian cookies that are normally flat and round, but when taken of the hot Pizzelle griddle, can be shaped into a cone or a bowl. The traditional flavor has a bit of anise, which I love. The anise is very light and slightly reminiscent of black licorice. You can leave it out, and it will be more like a sugar cone.
I love how delicate and pretty these bowls are.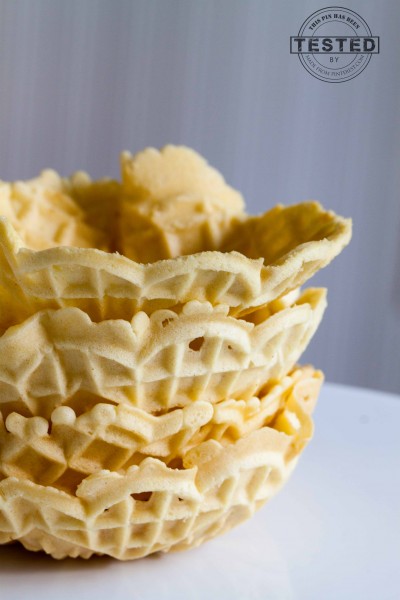 My great aunt used to make Pizzelles and keep them in a tin that they fit perfectly into. She topped hers with powdered sugar. We used to laugh when we would take about and accidentally breath out and the powdered sugar would get all over. She didn't think it was so funny. I think she knew we did it a little bit on purpose.
When making pizzelles, make a big batch. They store well and go quickly.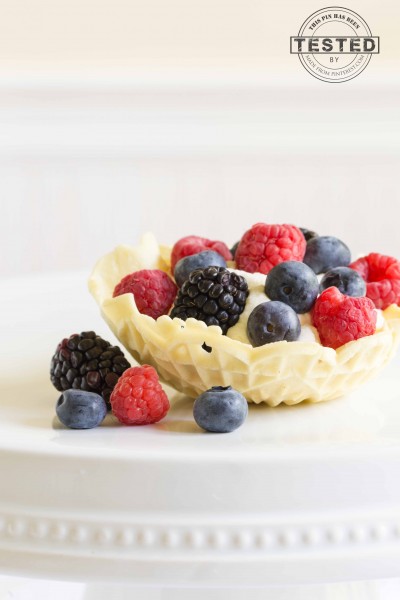 Pizzelles are soft and pliable when you first pull them off the baker. It takes less than a minute for them to become crisp. You can shape them into cones, roll into tubes for canoli shells, or place them over an upside down bowl, like I did.
This Pin Rocks!
Mascarpone Fruit Filled Pizzelle Cups
Ingredients
Pizzelle - Italian Waffle Cookies
3

eggs

3/4

cup

sugar

1/2

cup

butter

melted (1/4lb)

1

teaspoon

vanilla extract

1/2

teaspoon

anise seed or extract

optional

1 3/4

cups

all purpose flour

2

teaspoons

baking powder
Marscapone cream
8

ounce

container mascarpone cream

zest of one lemon

3/4

cup

whipping cream

3/4

cup

powdered sugar

1/2

teaspoon

vanilla

Seasonal fresh berries for topping.
Instructions
Pizzelle
Beat eggs and sugar.

Add cooled, melted butter, vanilla, and anise.

Add flour and baking powder to egg mixture.

Batter will be stiff enough to be dropped by spoon.

Heat Pizzelle baker and brush a little butter or oil on plates. I find this helps so it doesn't stick.

Put a heaping teaspoon of batter in the center of the mold for each pizzelle. Close baker and cook for approximately 30 seconds.

Open baker and remove pizzelle on at a time with a spatula.

To form bowl, place over an upside down bowl for about a minute until it holds its shape. Place on a cooling rack.

For a traditional cookie, place flat on cooling rack until crisp.

May be stored in an air tight container.
Marscapone cream
Whip marscapone cream and lemon zest until smooth. Set aside in a large bowl.

In a clean bowl, whip whipping cream, powdered sugar and vanilla to stiff peaks.

Fold whipped cream into mascarpone mixture.
To serve
Spoon or pipe mascarpone cream into bowls and top with berries.

Serve immediately.
Don't know what a pizzelle baker looks like? Here's one on Amazon:

Here are a few of our other summer favs!
Baked Peaches and Cream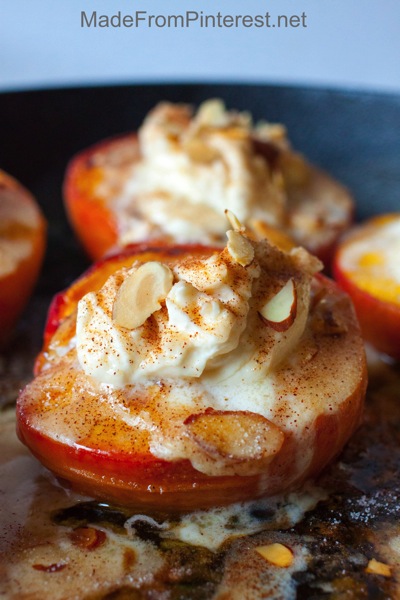 Moist Lemon Cake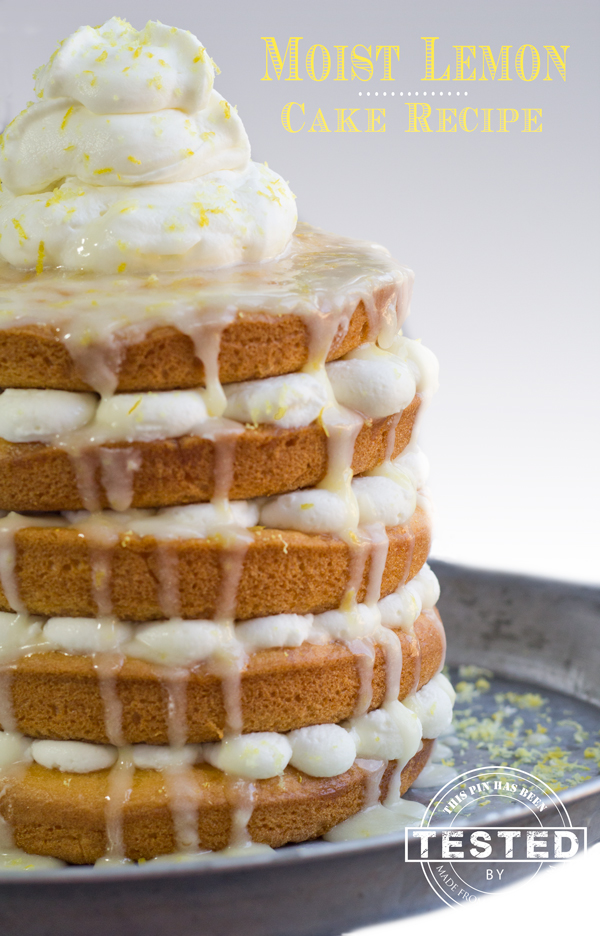 Strawberry Cheesecake Salad
This post contains affiliate links.