Hawaiian Macaroni Salad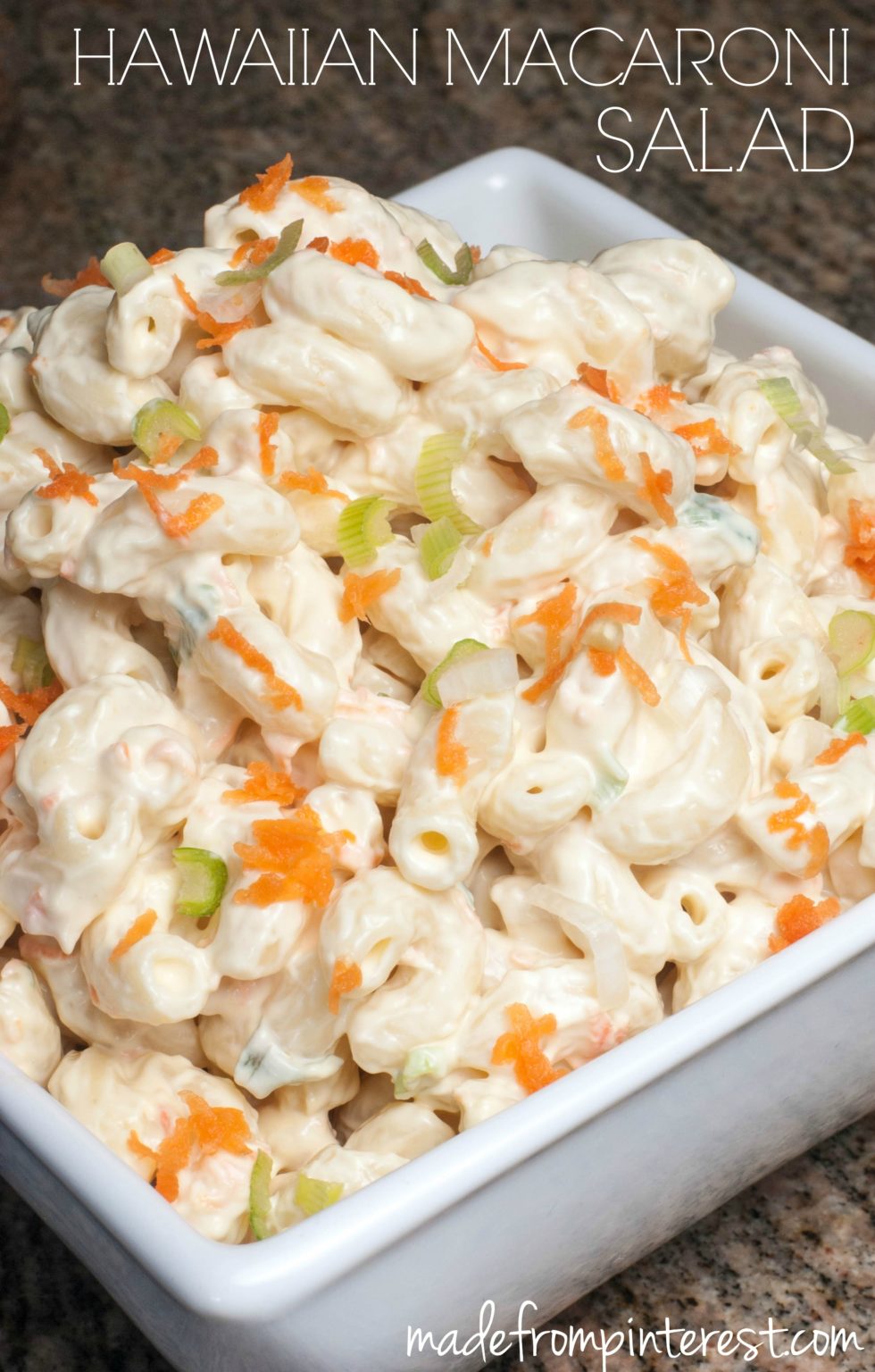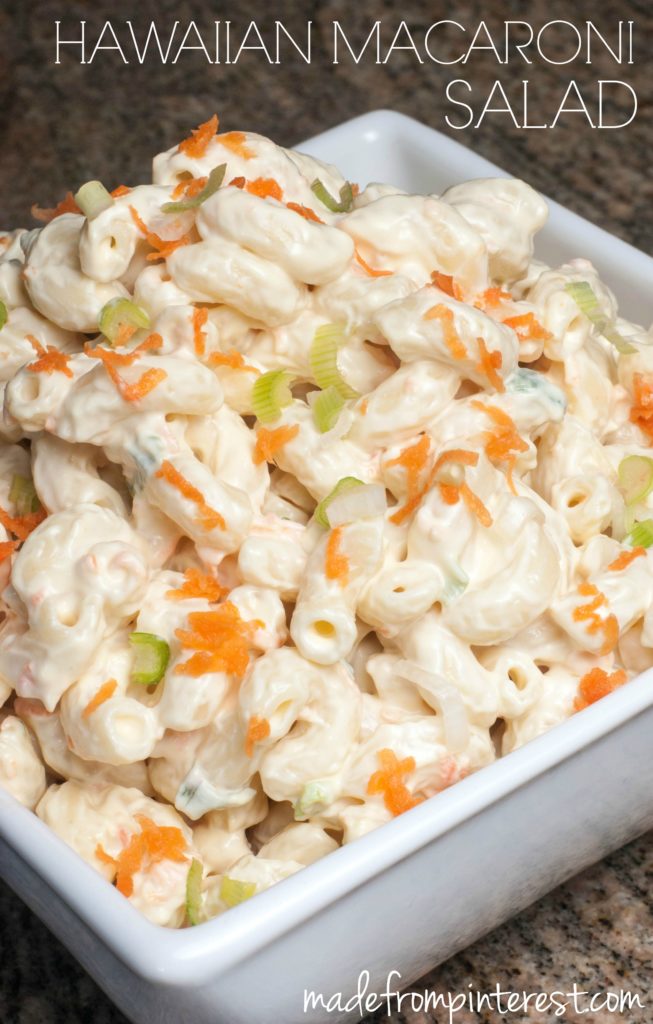 This week we are celebrating my little grandsons first birthday. My daughter is part Tongan and her husband is Samoan. So a Polynesian celebration is in order for this momentous birthday!
A common Polynesian dish is Hawaiian Macaroni Salad. They are often served in a Hawaiian Plate Lunch. Have you heard of them before?
Plate lunches are often made by individual families and then the word gets out through the neighborhood that plate lunches are for sale that day. People in the neighborhood will go and buy their plate and their lunch is taken care of! Plus that helps financially support the family who makes them.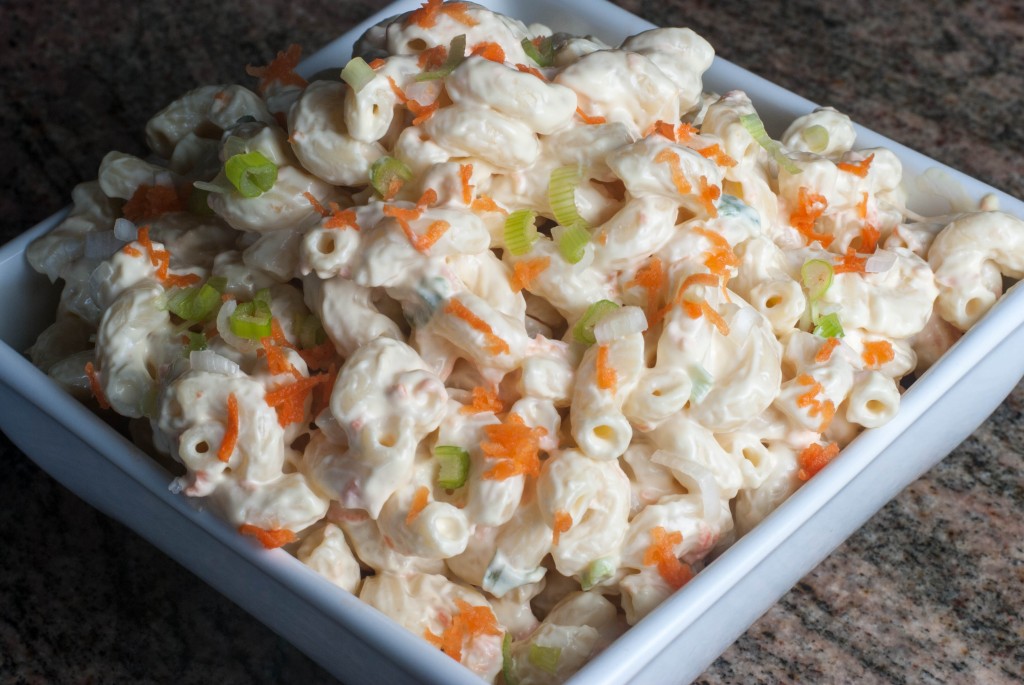 Typically Hawaiian plate lunches include two scoops of sticky Japanese-style white rice, a scoop of Hawaiian Macaroni Salad and then usually chicken but sometimes beef. They look a little something like this: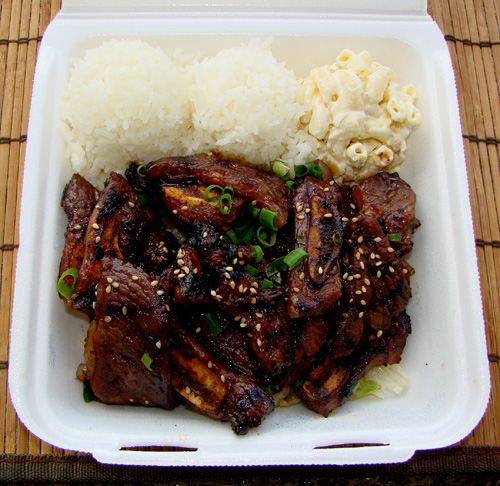 The way to make the macaroni salad is VERY specific in order for it to be considered authentic and luckily I have found just the right recipe! I made this salad last weekend and asked my awesome son-in-law if it passed and he said that it did with flying colors. So now I feel confident to make this salad again for the birthday party!
And I am also passing it on to you. Here we go!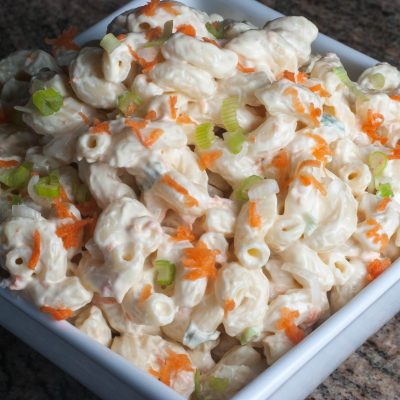 Hawaiian Macaroni Salad Recipe
Ingredients
1

pound

elbow macaroni

1/4

cup

apple cider vinegar

2

cups

Best Foods Mayonnaise ONLY! Do not use Kraft Mayonnaise or Miracle Whip. In some areas

Hellman's Mayonnaise is the same as Best Foods

1

cup

whole milk or can also use 2% but not 1% milk

1

Tablespoon

brown sugar

4

green onions

thinly sliced

1

large carrot

peeled and grated

Salt and pepper to taste
Instructions
Bring approxiately 4 quarts of water to a boil and add the macaroni. Cook until VERY soft, about 15 minutes.

Drain the macaroni and return to the pot. Add the 1/4 cup vinegar and stir until the macaroni is well coated. Let cool.

While the macaroni is cooling, combine the mayo, milk and brown sugar. Mix well. Add any desired salt and pepper.

Pour this mixture over the cooled macaroni and mix until well blended.

After mixing, add in the green onions and carrots. I usually save a little of both to add as a garnish on top.

This salad is best if chilled for 2-4 hours before serving.
Recipe adapted from I Believe I Can Fry.
So from our "Ohana" (family) to yours, we hope that you enjoy this Hawaiian Macaroni Salad Recipe.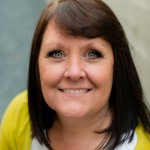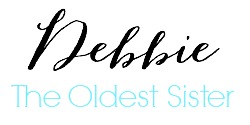 You can also find us on Pinterest │ Facebook │ Twitter │ Instagram │ StumbleUpon │ Hometalk
Looking for some other salad ideas? Check these out!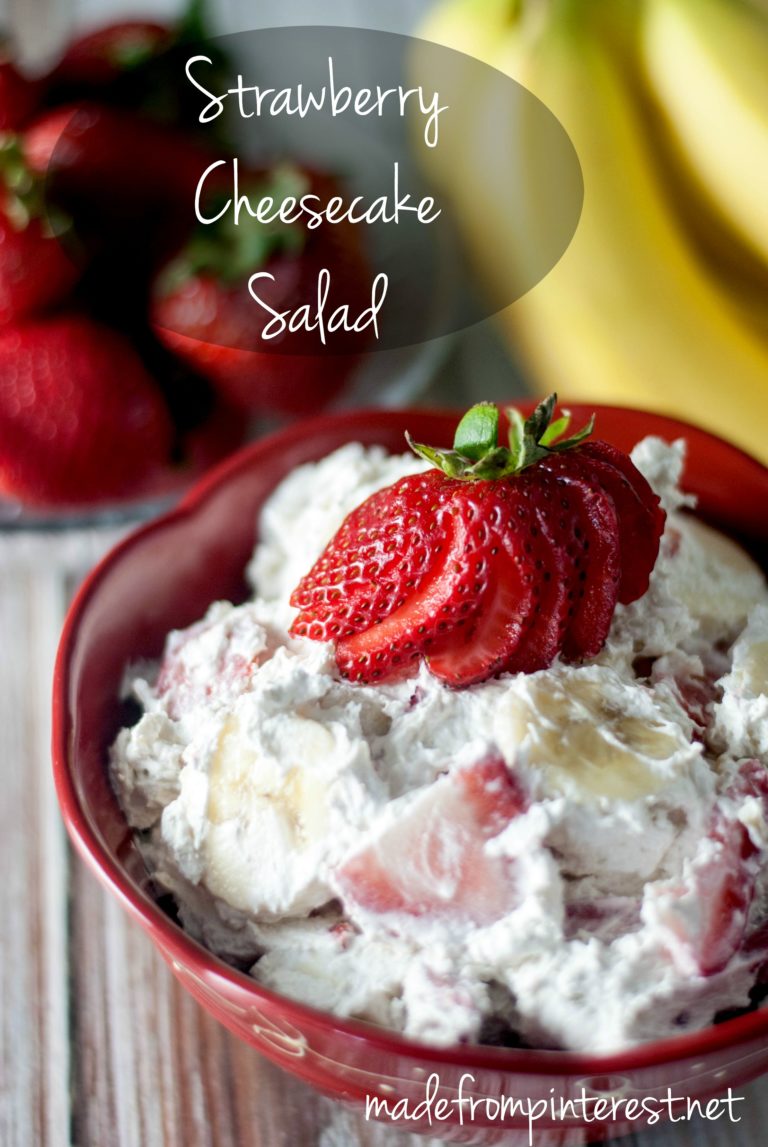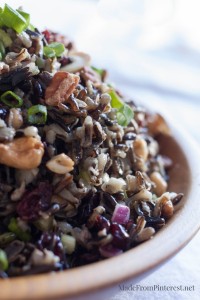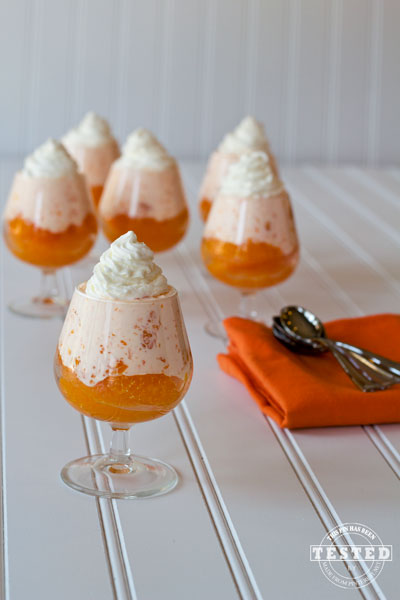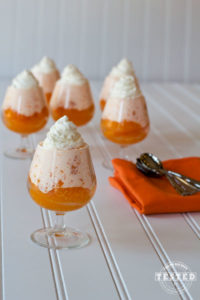 This awesome post has been shared with Home Stories A to Z