I admit it. Sometimes I cheat. I cheat on recipes! Have you ever come across an amazing-looking dessert, just to check out the complicated recipe and click away as fast as you could?
I'm totally guilty of doing that more than I'd like to admit! However, I saw these layered cookie dough cheesecake bars and knew I had to have them, so I decided to cheat on the recipe a little!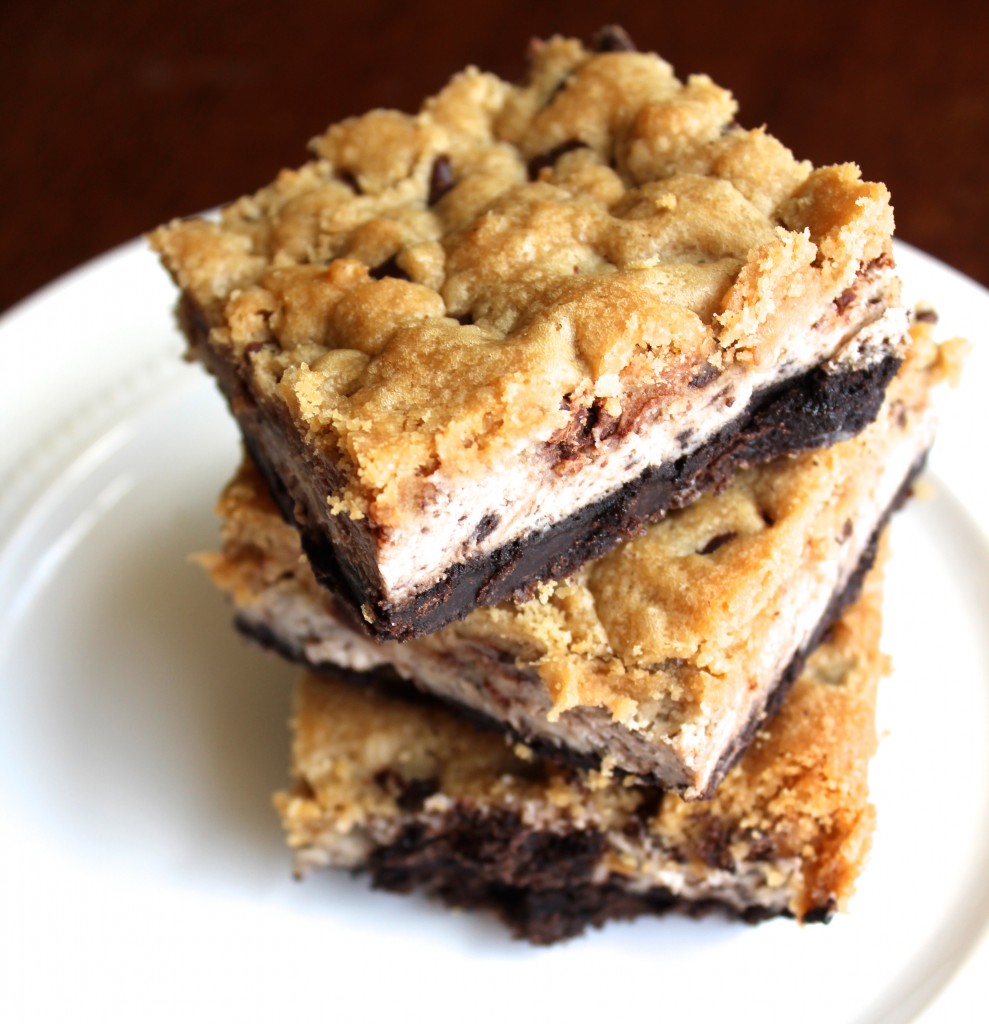 I found the original recipe from Two Peas & their Pod, but when I looked at the recipe I saw that I would need make the cookie dough from scratch before putting these bars together. That seemed to me like making two desserts, instead of just one! So instead of following the recipe faithfully, I decided to go rogue and buy Pillsbury chocolate chip cookie dough for the top layer
They turned out amazing! The cheesecake, Oreo and cookie layers blended together perfectly, resulting in dessert that was just the right amount of richness!
You can eat these right out of the oven, but my favorite way to eat anything with cheesecake is to let it sit in the fridge overnight. Does anyone else feel that way?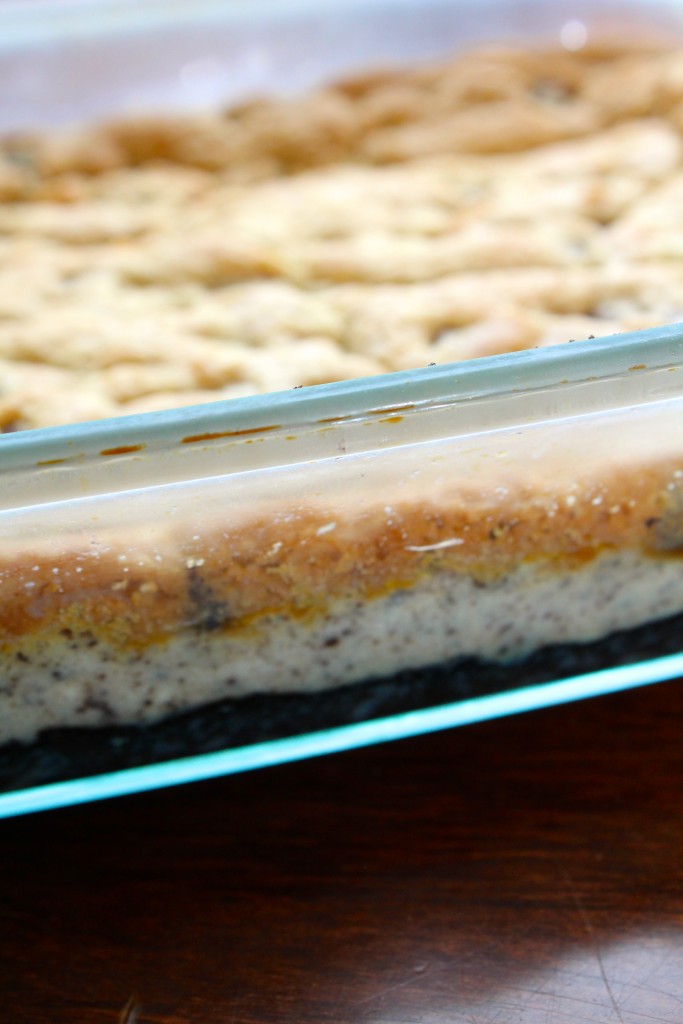 This recipe got the stamp of approval from my family and coworkers, so I will definitely keep them in mind for any family gatherings this summer. Enjoy!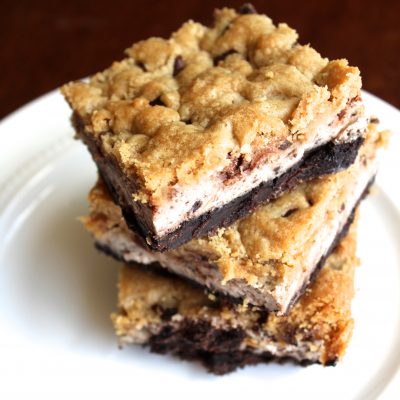 Layered Cookie Dough Cheesecake Bars
Basically all you need is a layer of Oreo, cheesecake and cookie dough! Easy peasy!
Ingredients
For the Oreo Crust:

1 1/2

cups

crushed Oreo cookies

5

tablespoons

unsalted butter

melted

For the Oreo Cheesecake Filling:

10

oz

cream cheese

at room temperature

1/4

cup

granulated sugar

1

large egg

at room temperature

1

teaspoon

vanilla extract

1/4 cup crushed Oreos

For the cookie dough:

I used Pillsbury Chocolate Chip Cookie Dough from the grocery store

but you can make your own cookie dough from scratch of you want.
Instructions
Preheat the oven to about 325 F. Butter your cooking pan (the smaller the pan the thicker the layers - it is up to you what size you want to use).

In a bowl, mix the Oreo crumbs and melted butter together. Press the mixture into the bottom of the prepared pan. Bake in preheated oven for 6-7 minutes. Take out of oven and set aside. (Leave the oven on.)

While the crust is cooling off, prep the cheesecake layer. Use a mixer to cream the cream cheese and sugar together until smooth. Mix in the egg and vanilla. Mix in the crushed Oreos. Pour the Oreo cheesecake batter onto the Oreo crust.

Now to prep the cookie dough layer! Use your hands to form cookie dough balls, then flatten the balls using your palms. Try to distribute the flattened cookie dough evenly on top of the cheesecake batter. It doesn't have to be perfect!

Bake for about 30-35 minutes or until the cookie dough top feels dry and firm and the pan is set. You can shake the pan to see if it is too wobbly or if it has firmed up a bit. (This part is a bit tricky, so just do your best.)

I like to let anything with cheesecake sit overnight in the fridge before serving, but you can serve the bars after you let them cool for a few minutes if desired.

This awesome post has been shared with Home Stories A to Z