Hi everyone, it's Allie here posting from Through Her Looking Glass today sharing an addictive recipe for Chocolate Toffee Squares.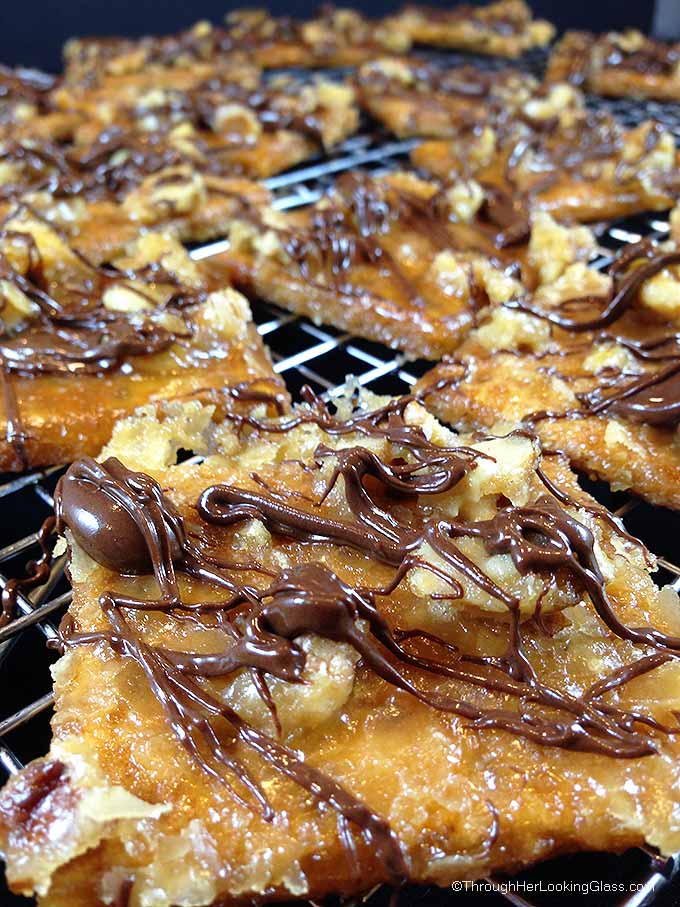 The last time I posted here was just before Christmas! Time: it flies. Since then we have ushered in a brand new year. Wishing a belated Happy 2016 to each of you!
"And now we welcome the new year, full of things that have never been" ― Rainer Maria Rilke
I love that quote, and sincerely hope the year ahead is brimming with hope and possibility for you and your family. Maybe you made some New Year's resolutions. I made a few, but mostly resolved to give myself permission to take little snatches of time away from caregiving and nurturing others to include things that bring me joy each day. Things that make my heart sing. Like a quiet cup of tea with a friend, an hour at Barnes & Noble flipping through my favorite magazines or a fancy paper straw in my breakfast smoothie.
I do love baking, and was thumbing through my recipe cards last week when I came across a simple Toffee Squares recipes I hadn't made in decades. So I made the Toffee Squares in about ten minutes, then went one step further. Added a drizzle of melted chocolate. You can't go wrong with chocolate my friends. And voila: Chocolate Toffee Squares!
People: these are so incredibly addictive and seriously one of the easiest bars you'll ever make. My family loved them! Just five ingredients you probably already have in your pantry. Better dust off your super hero cape, because you'll be needing it stat after baking these.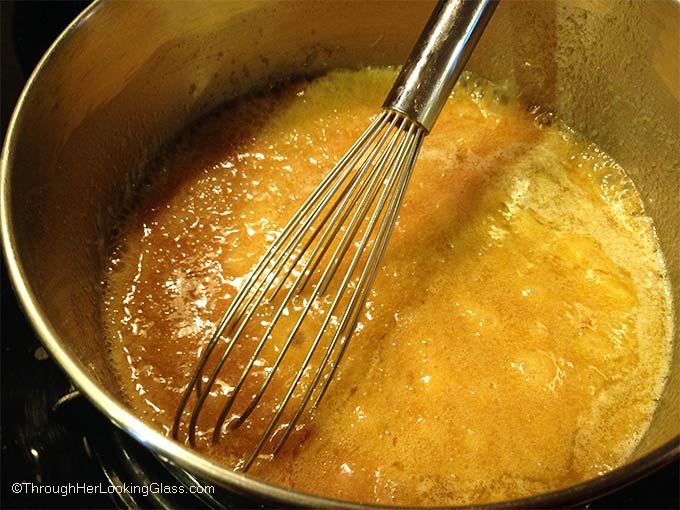 Bring butter and brown sugar to a boil on the stovetop. Pour the hot mixture over graham crackers squares you've already placed on a parchment-lined baking sheet. Sprinkle with coarsely broken walnuts and bake for ten minutes.
Let cool for 3-5 minutes, then break apart into squares.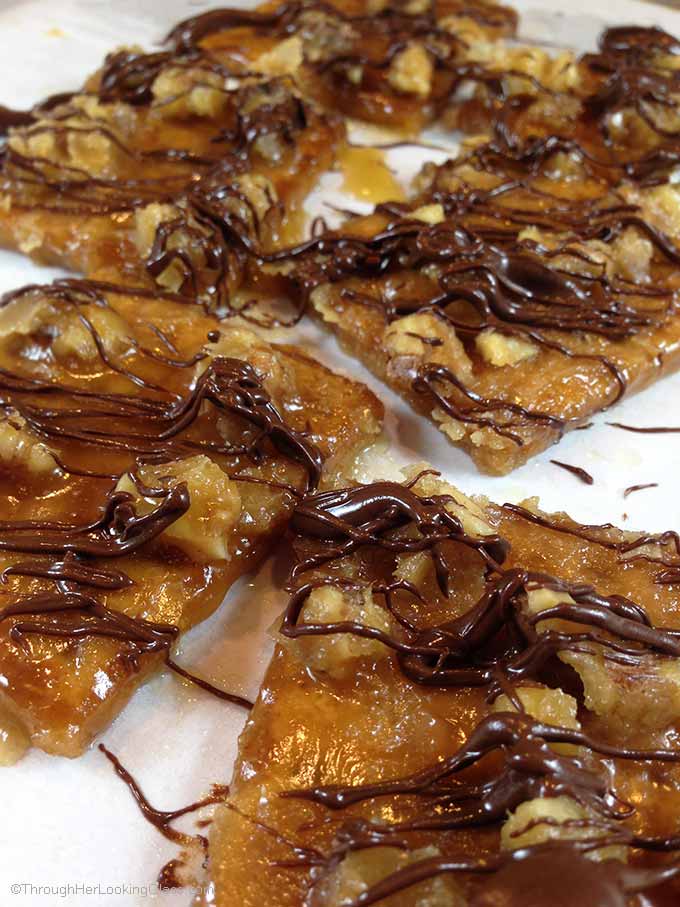 Use a small spoon to drizzle toffee squares with melted chocolate!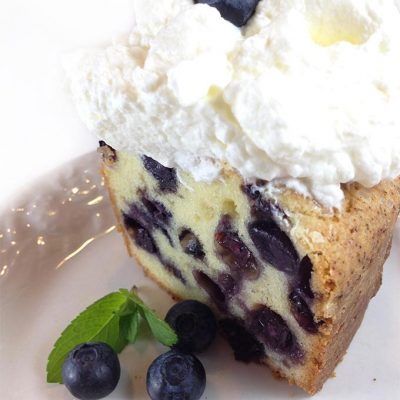 Chocolate Toffee Squares
Incredibly addictive toffee cookie bars and seriously one of the easiest you'll ever make. Just five ingredients you probably already have on hand.
Ingredients
24, 2

" graham cracker squares

or enough to cover a sided baking sheet

2

sticks butter

1

cup

brown sugar

1

cup

coarsely chopped walnuts

3/4

cup

chocolate chips

melted according to package instructions
Instructions
Preheat oven to 350°.

Line cookie sheet with parchment paper. (Or spray well with non-stick spray.)

Cover sided cookie sheet (I used 15 1/2" X 10 1/2" jelly roll pan) with single layer of graham crackers, touching each other.

In medium saucepan over medium heat, melt butter.

Stir in brown sugar and bring to a boil to make a caramel syrup.

Pour hot syrup over graham cracker layer.

Sprinkle with coarsely broken walnuts.

Bake for ten minutes at 350°.

Remove from oven.

Cool for 3-5 minutes or until squares begin to harden.

Break apart while still warm.

Use a small spoon (I used a baby spoon) to drizzle melted chocolate over the squares.

Cool completely and store in an airtight container.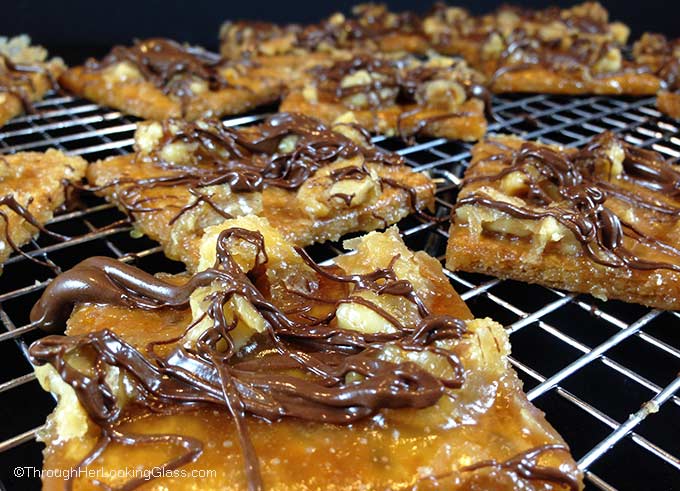 Chocolate Toffee Squares
Please take a moment to visit Through Her Looking Glass and follow me on Pinterest, Facebook and Twitter!
You may also like the following posts:
Famous Brick Street Chocolate Cake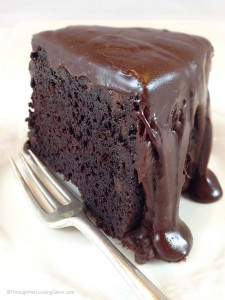 Raspberry Peach Almond Shortbread