These churro chips are light and crispy cinnamon sugar covered tortillas that are great for a family day at home. They are sure to be a hit at any party! Plus they are easy to make.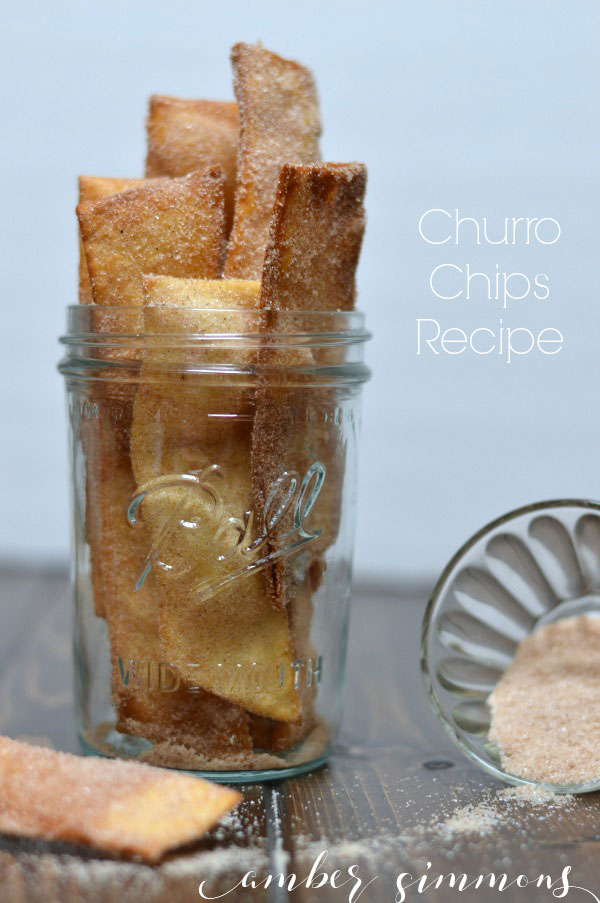 I don't know about you, but cinnamon sugar is a favorite flavor combination at our house. We even have a sugar shaker just for cinnamon sugar so we can use some whenever the mood strikes. Since we love it so much, I thought that I would share this easy churro chip recipe with you all.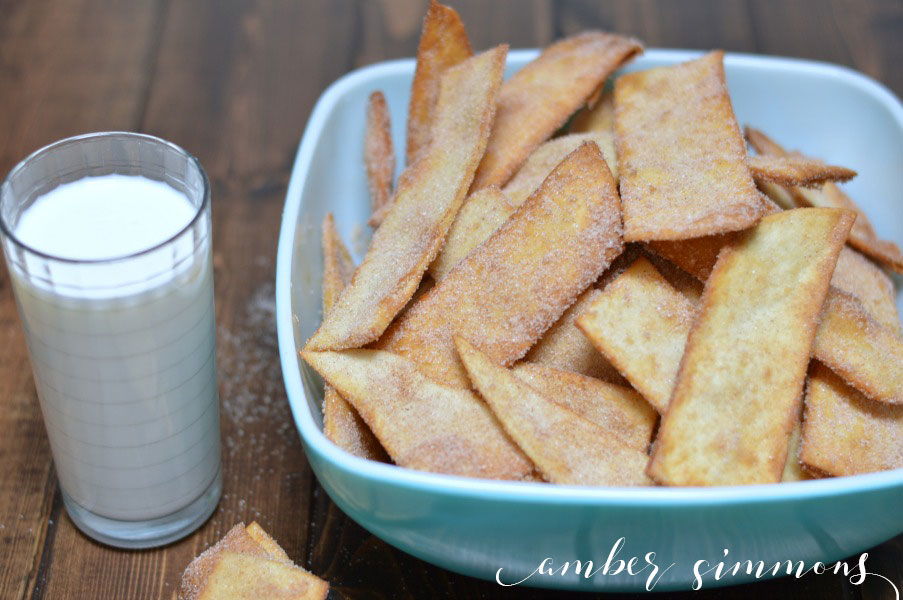 When I was little, my parents would make these cinnamon sugar chips for us as a special treat. We loved it! We ate them just as fast as my parents could make them.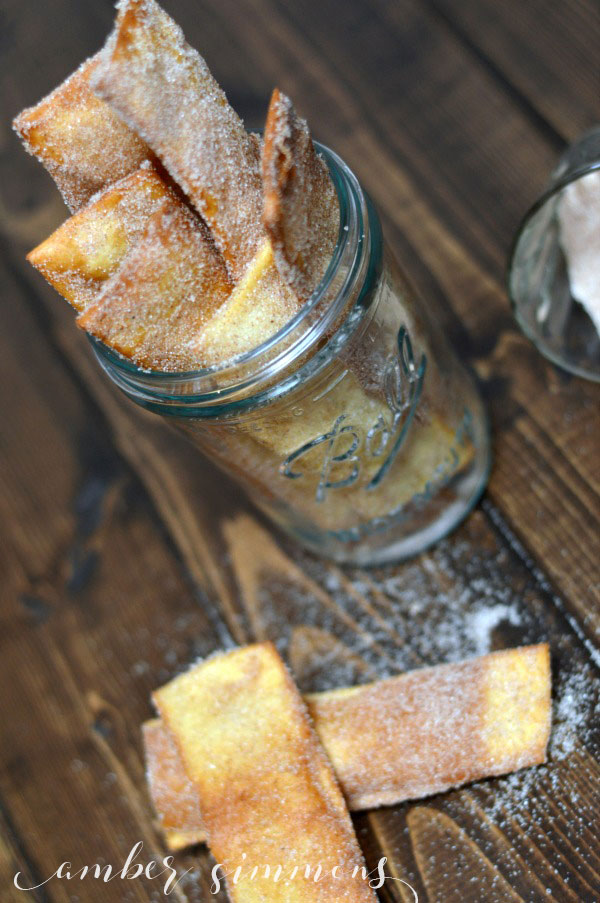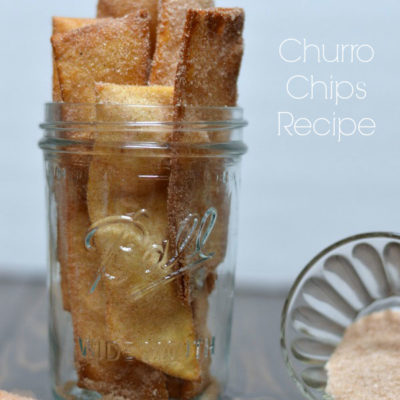 Churro Chips
Light and crispy tortilla chips covered in cinnamon sugar.
Ingredients
Flour tortillas

Cinnamon

Sugar

Oil for frying

I used vegetable oil
Instructions
Cut tortillas into chips. You can do wedges or strips. Whatever you like.

Mix cinnamon and sugar together in a large bowl. You will be tossing the chips in the mixture so make sure there is room.

In a deep pan heat your oil to 350-375. It can vary depending on your type of oil. It is best to have a thermometer so you know if your oil is getting too hot.

Fry a few chips at a time until both sides are a dark, golden brown. Remove chips from oil and let excess oil drain for a minute.

Put hot chips into cinnamon sugar and toss to completely coat.

Enjoy.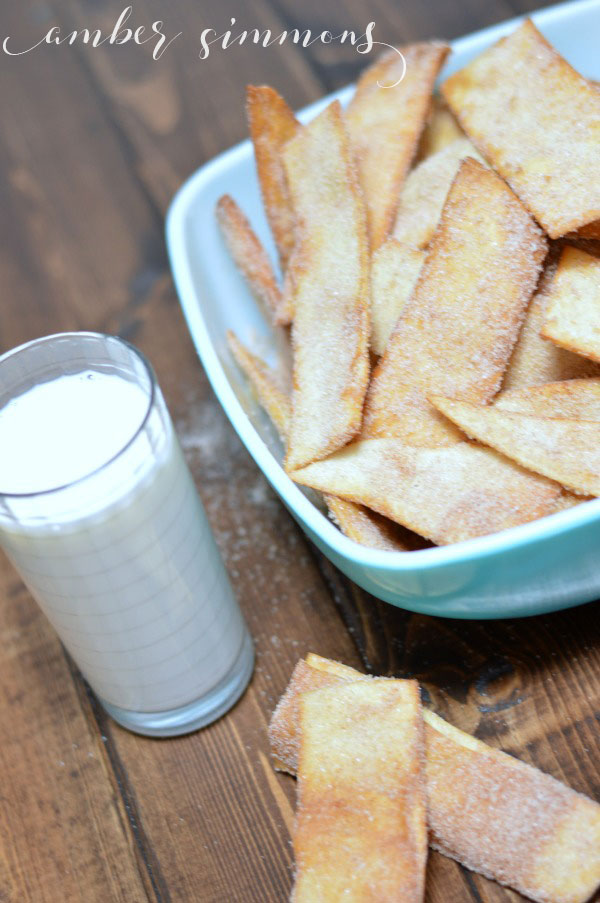 One person can easily make these, but it is helpful to have a second set of hands just to man the cinnamon sugar. That's the part the kids love to do anyway, so I am sure I will have no shortage of help. This time, I manned the sugar and my mom fried them. (Thanks, mom!)
For more fun ideas be sure to follow me.
Pinterest | Facebook | Twitter | Google+ | Instagram
Check out some of my other tasty snacks.