Hello again, fellow Pinterest lovers! It's Nicole from 365(ish) Days of Pinterest and I'm back this month with a fun craft/learning activity for preschoolers: Tape Resist Letter Art!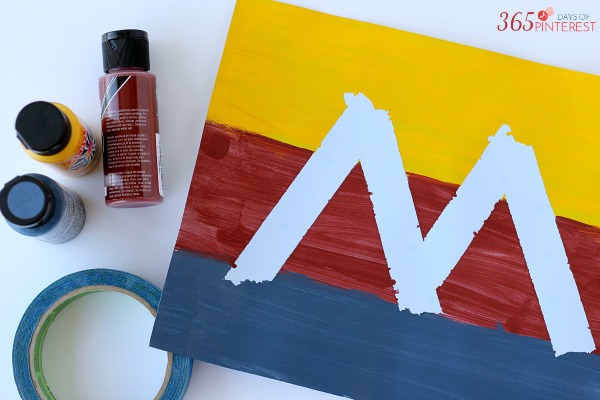 We have a weekly preschool co-op that meets together for fun activities like crafts, Bible stories, movement and motion games, and learning letters. We are just about to wrap up our year before taking a break over the summer and I wanted to do something that would tie into Mother's Day as well as reinforce the concepts we've been practicing.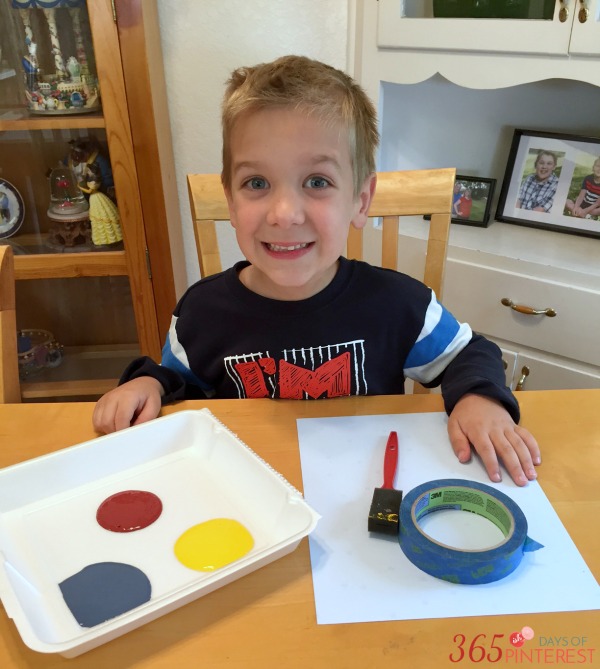 Tape Resist Letter Art
Supplies
craft paint
paint brush
card stock
painter's tape
ready and willing 4 year old 😉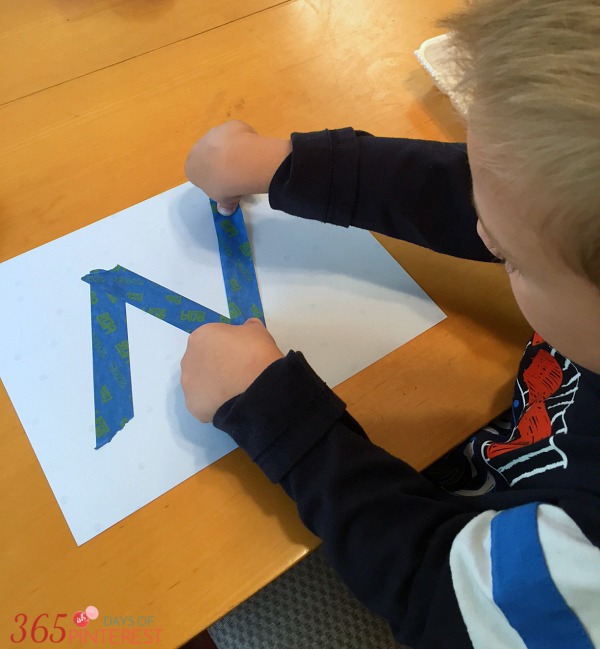 Step 1– Peel off strips of tape to use to build whatever letter you are working on. Charlie has been working on his letters for a while, so I just gave him the strips and he put them in the right place. If you are working with younger kids, it might be helpful to draw thin pencil lines on the paper to act as a guide for placing the tape properly.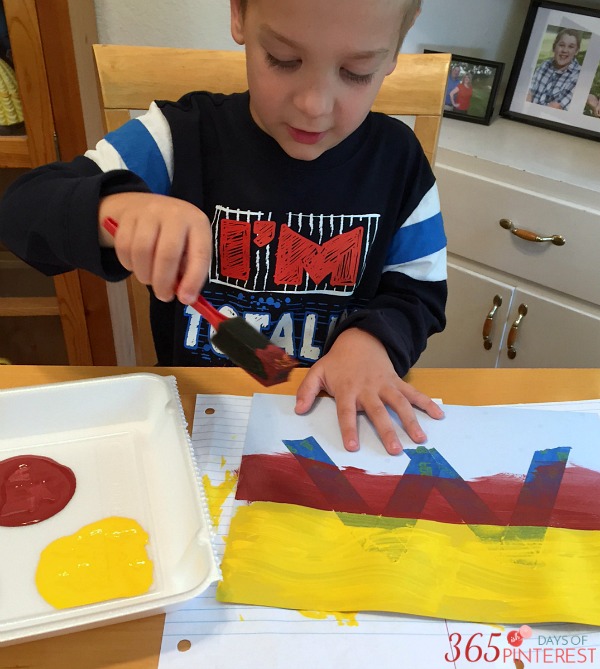 Step 2– Make sure the tape is pressed down tightly onto the paper and then paint right over the top of it! The results are the most dramatic if you fill up every bit of empty space, so color all the way to the edges. We went with basic color blocking with bold "boy" colors that appealed to Charlie. You can use the same paint brush and just rinse it out between colors.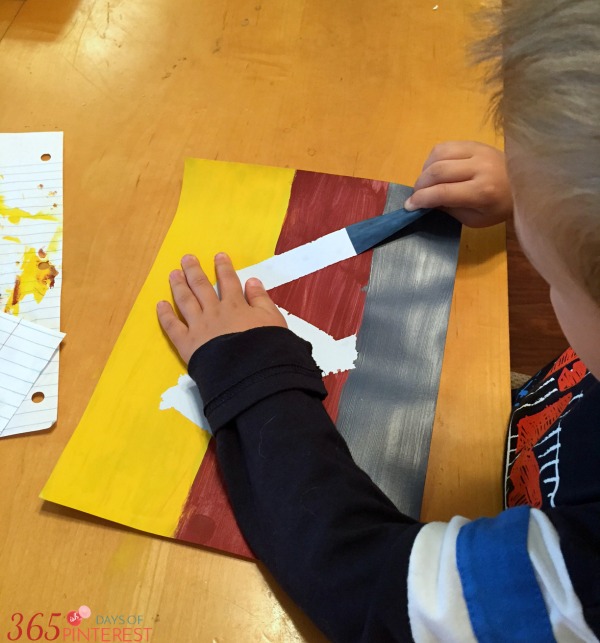 Step 3– After the paint dries, slowly and carefully peel away the tape to reveal the letter! This is a great fine motor skill to practice, too. 🙂 Say it with Charlie…"M is for MOM!"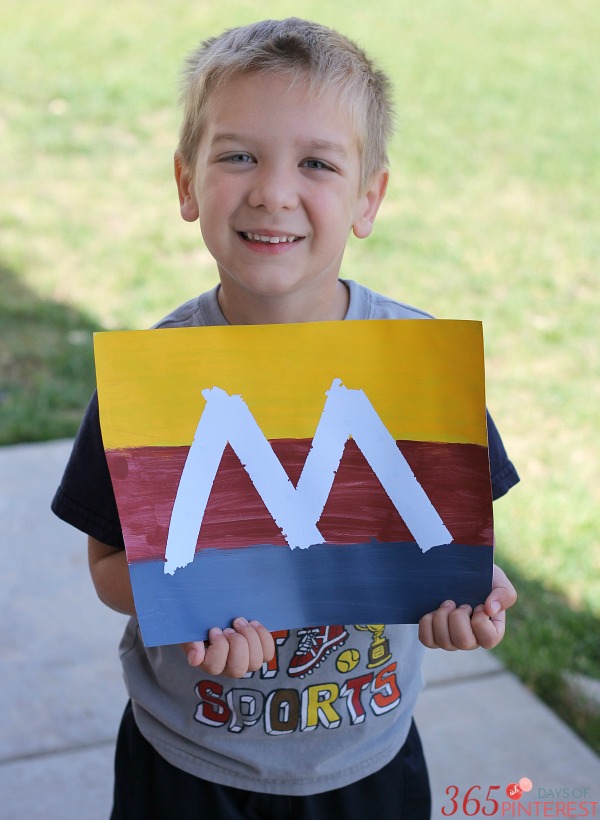 For more fun ideas for kids like this tape resist letter art, check out these posts on 365(ish) Days of Pinterest!