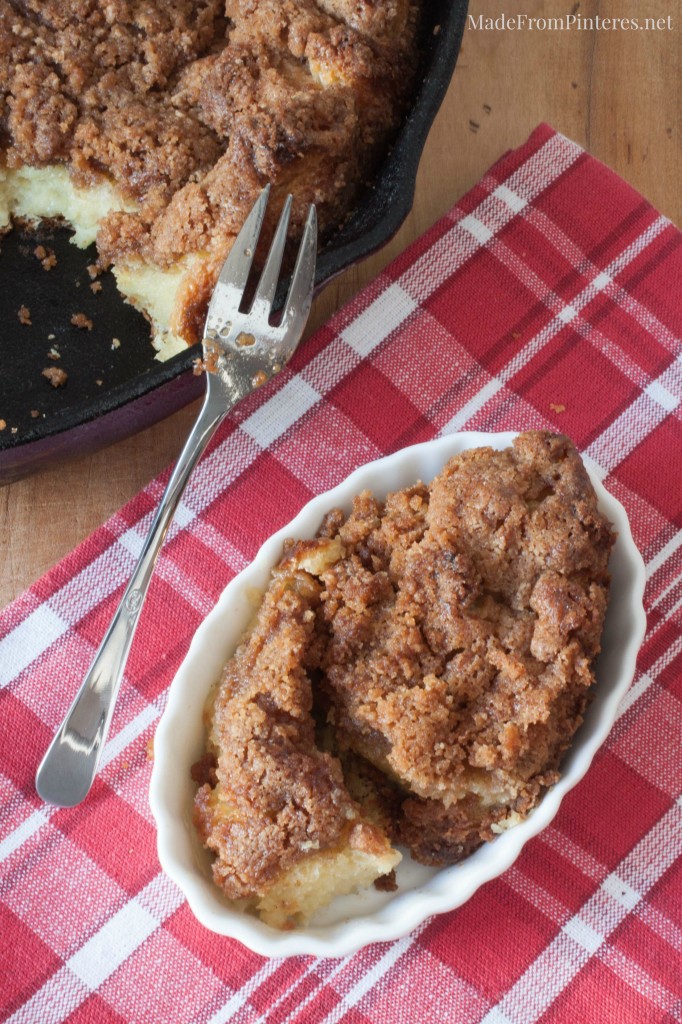 I have made this recipe about 50 bajillion times. I have made it so many times, I feel sort of convinced that this recipe is mine. It isn't. It is based on Pioneer Woman's Cinnamon Baked French Toast. In my house, we like the topping so much we make a little extra. I have adjusted the recipe for you. That crunchy, brown sugar and cinnamon topping is perfect over soft baked french toast. This is comfort food worth staying home for. Comfort food by its very nature is supposed relieve stress, and this recipe does overtime on stress relief, because it is best made the night before. The bread soaks up the egg and milk mixture and becomes delicious. I make the topping ahead as well and keep it in a ziplock bag so I can add it at the last minute in the morning. Wake up, pop it in the oven and let that delicious smell do its magic. But don't worry. If you forgot to get started the night before, you will just need to be either a little more lazy or patient in the morning!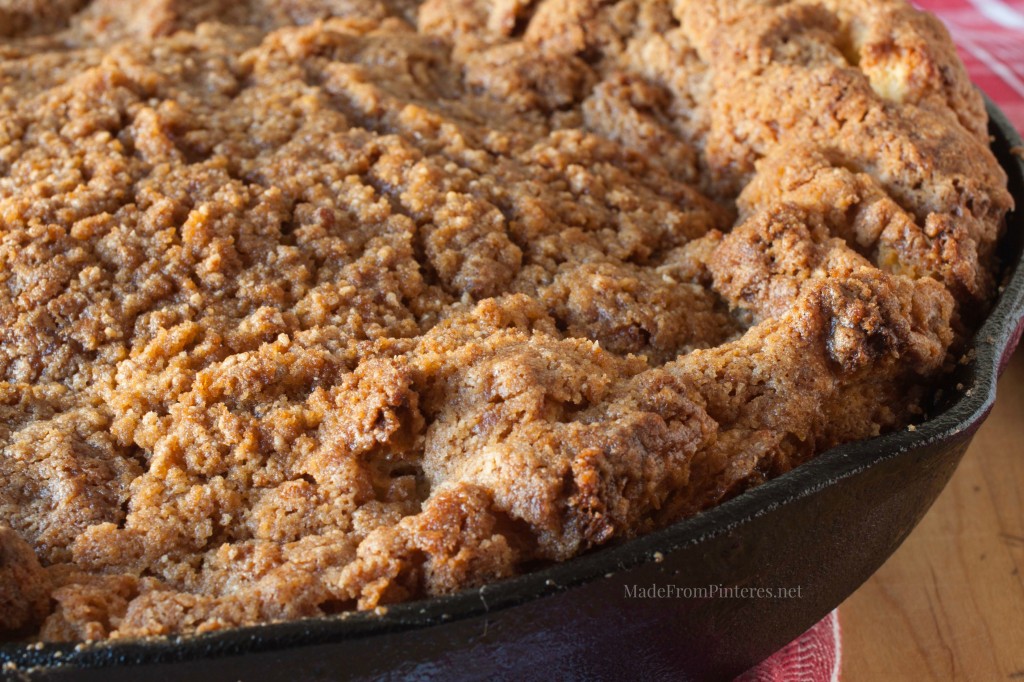 Breakfast is a big event in our house. Especially on weekends and holidays. This is by far one of the recipes most requested by my kids. You can top it with syrup, but really, this Cinnamon Baked French Toast Casserole stands on its own. It doesn't need to be baked in a skillet, a 9X13 will do great, but we love the homey look and feel of the skillet. We live in the city, but love to pretend like we are in a cabin in the woods. If I suspect we are going to have no school because of a snow day, I love to make this. We usually have the ingredients on hand and it is a perfect surprise on an unexpected lazy morning.
Make sure to use a hearty bread for great texture. I like an Italian bread from Trader Joe's called Pane. It's perfect. Ya gotta make this! This Cinnamon Baked French Toast Casserole is a tip of the hat to perfect, lazy, celebratory mornings made special by food and loved ones. Enjoy!
This Pin Rocks!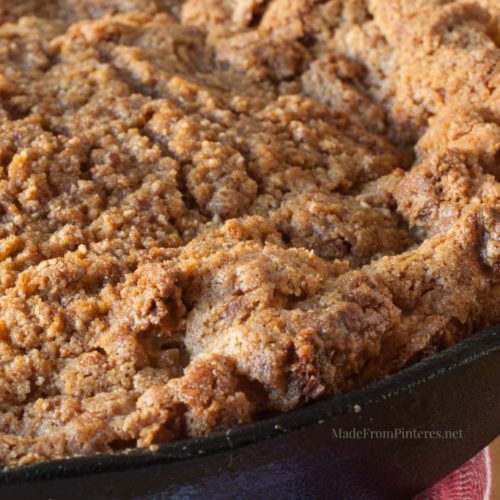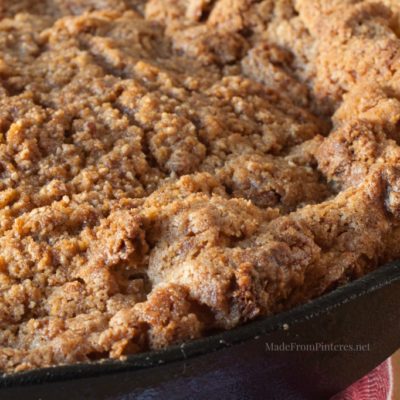 Cinnamon Baked French Toast Casserole
Ingredients
French Toast
1

loaf Crusty Sourdough

French or Italian Bread

8

whole Eggs

2

cups

Whole Milk

1/2

cup

Whipping

heavy Cream

3/4

cups

Sugar

2

Tablespoons

Vanilla Extract
Topping
3/4

cup

All-purpose Flour

3/4

cup

Firmly Packed Brown Sugar

1 1/2

teaspoon

Cinnamon

1/4

teaspoon

Salt

1

pinch

Nutmeg - Optional

1 1/2

3/4 cup stick Cold Butter, Cut Into Pieces
Instructions
Grease a 9 x 13-inch baking pan with butter. Tear bread into chunks (or cut into cubes) and evenly distribute in the pan.

In a medium sized bowl mix together eggs, milk, cream, sugar, and vanilla. Pour evenly over the bread. Cover tightly with plastic wrap and store in the fridge for several hours or overnight.

In a separate bowl, mix flour, brown sugar, cinnamon, and salt. Add nutmeg if desired. Add butter pieces and cut them into the dry mixture until mixture resembles fine pebbles. Store in a Ziploc in the fridge.

In the morning, preheat oven to 350 F. Sprinkle crumb mixture over casserole. Bake for 45 minutes for a softer, more bread pudding texture. Bake 1 hour or more for a firmer, less liquid texture.

Scoop out individual portions.
Make sure to test our 8 Amazing Recipes for Christmas Morning!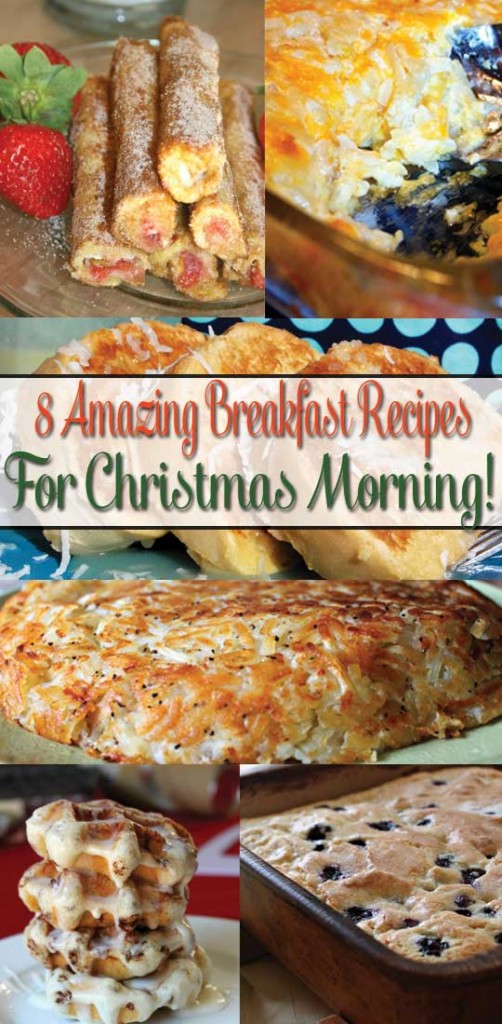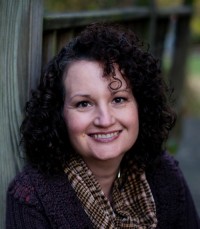 This awesome post has been shared with Home Stories A to Z and Whipperberry