Learn how to make this simple and healthy Cinnamon Blueberry Almond Granola Cereal from scratch.
I'm not the kind of person that enjoys spending all morning making breakfast just for it to be devoured in a matter of minutes. I'd rather cook once and eat for a week.
You don't need me to explain the convenience of cereal to you. We all know it's fast, delicious, and the kids love it! So today I thought I'd share with you a healthy alternative to everyone's favorite breakfast.
The things you'll need to make this Cinnamon Blueberry Almond Granola Cereal are:
Old-fashioned oats
Slivered or chopped almonds
Ground cinnamon
Flax seeds
Maple syrup
Coconut oil
Vanilla extract
Freeze-dried or dried blueberries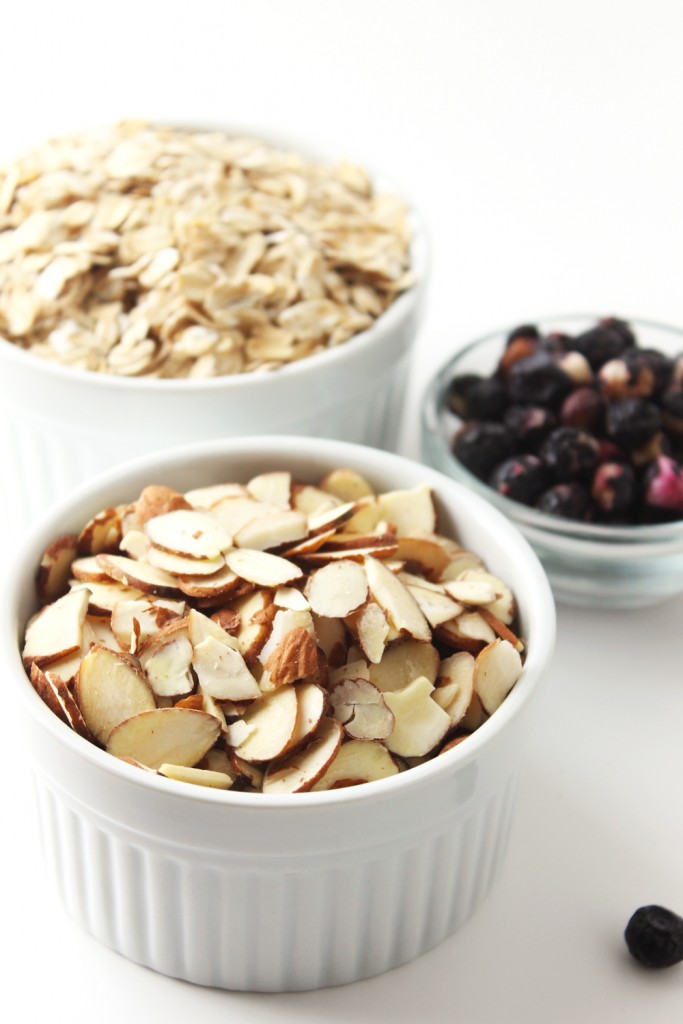 Super simple, healthy ingredients. Check.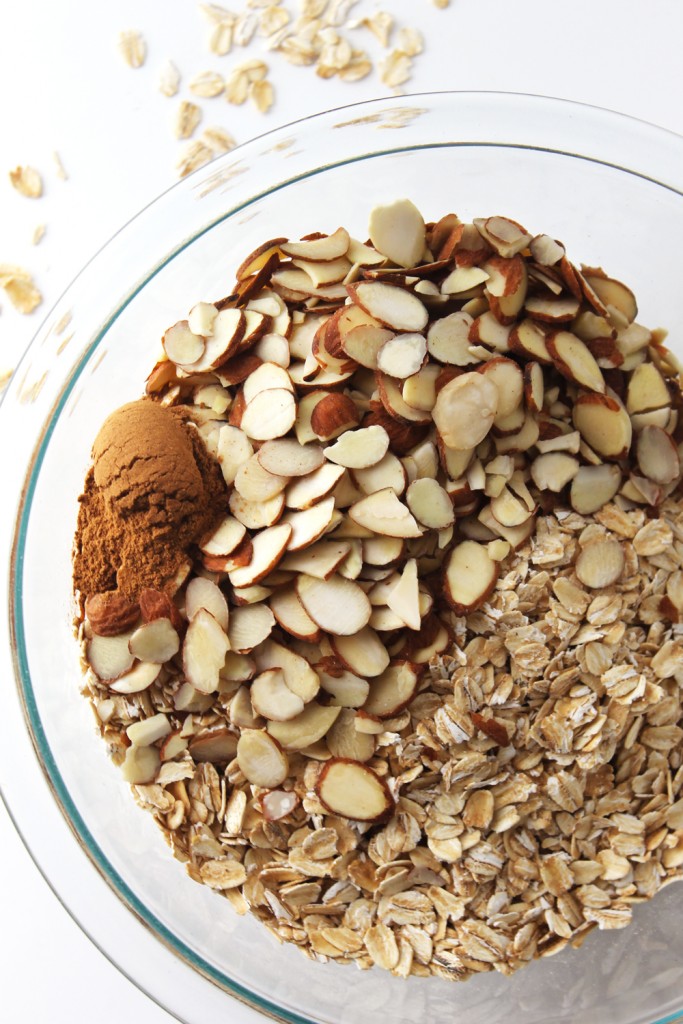 I'm not even kidding you guys, this is one of the simplest recipes ever. It only takes a couple of minutes to mix all of the ingredients together and then you just pop it in the oven, stirring halfway through baking and boom! You've got yourself some of the tastiest granola cereal ever.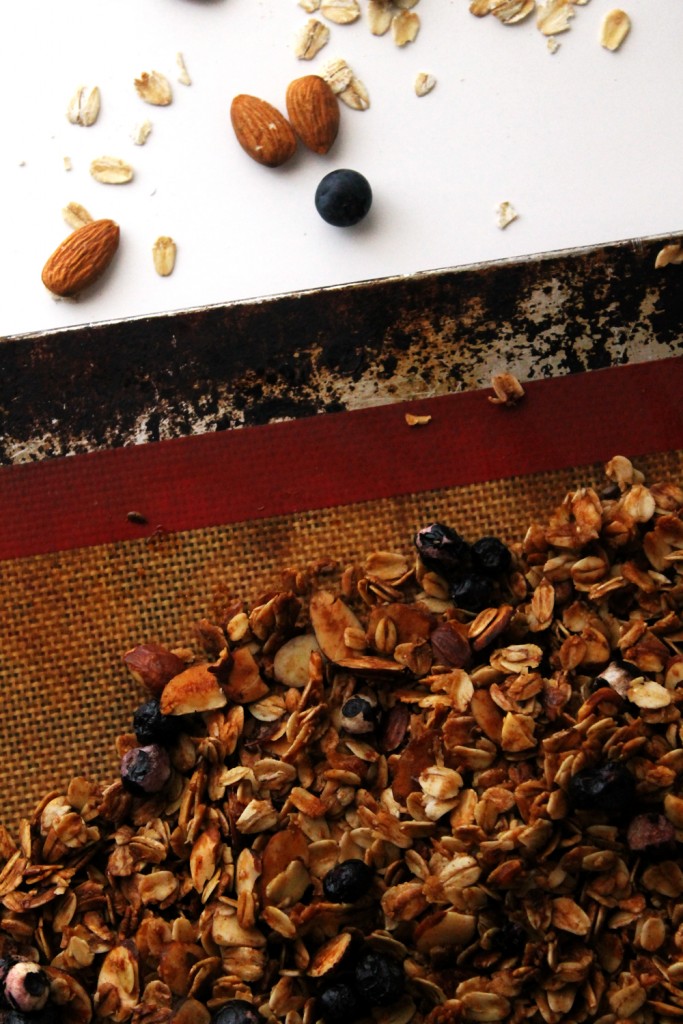 You can use either freeze-dried blueberries or dried blueberries for this Cinnamon Blueberry Almond Granola. I chose to use freeze-dried, simply because that's all I had. Although I imagine it would taste just as amazing with regular dried blueberries.
If you're not a fan of almonds, feel free to switch it up and use the nut of your choice. Pecans or walnuts would make a great substitute.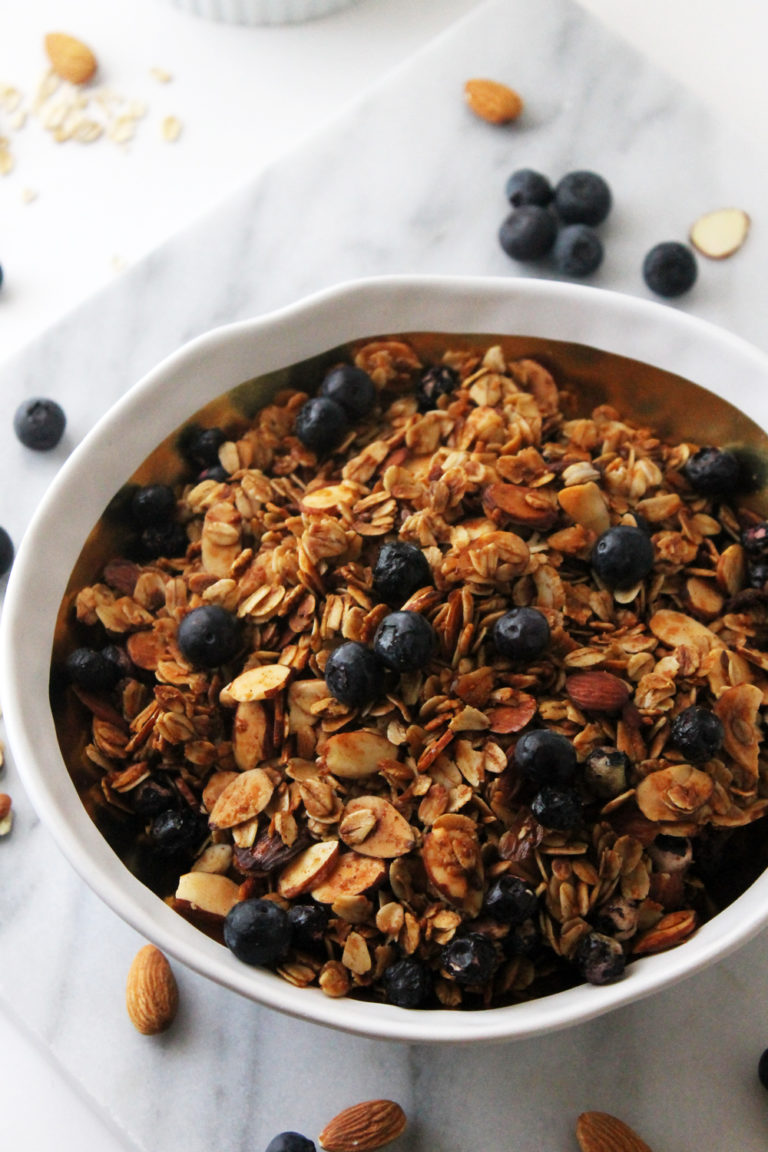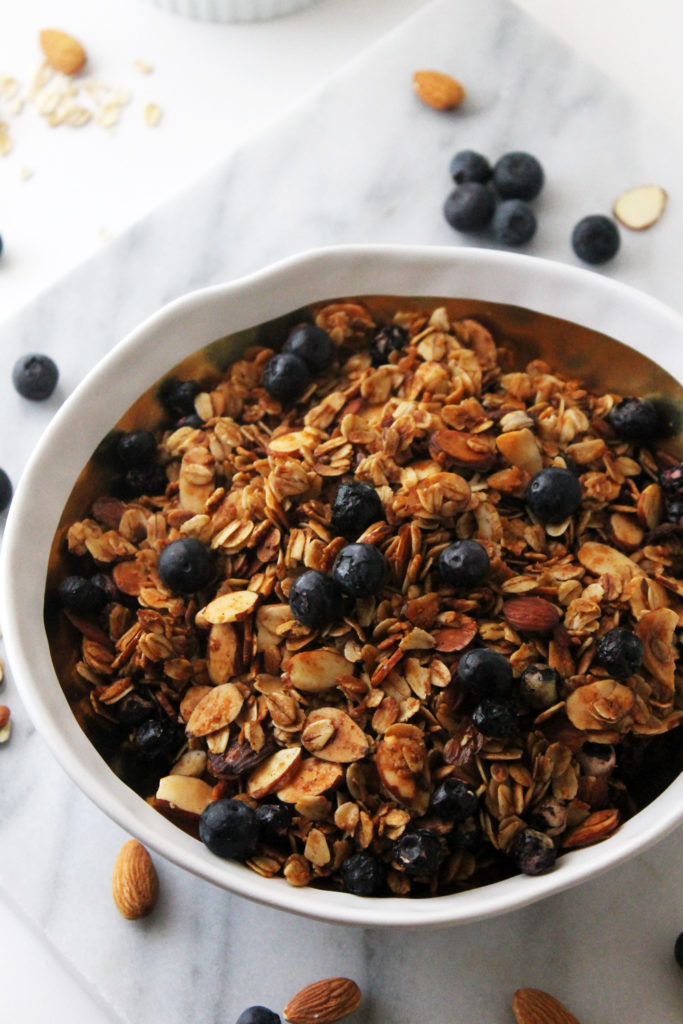 This cinnamon blueberry almond granola cereal is toddler approved. Ahem, pickiest-toddler-in-the-world approved.
So, I mean if that doesn't tell ya you need to make this simple recipe ASAP, I don't know what will…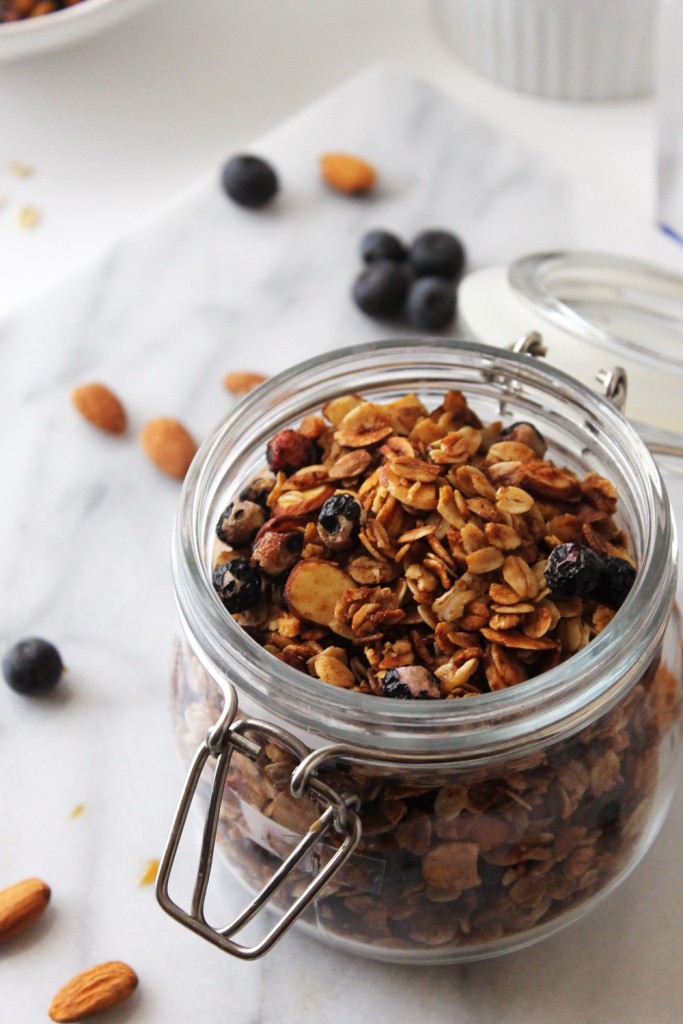 Sweet, nutty, toasty granola in less than an hour. Trust me when I say you need to add this to your breakfast rotation.
Here's the recipe for the best Cinnamon Blueberry Almond Granola Cereal you will taste!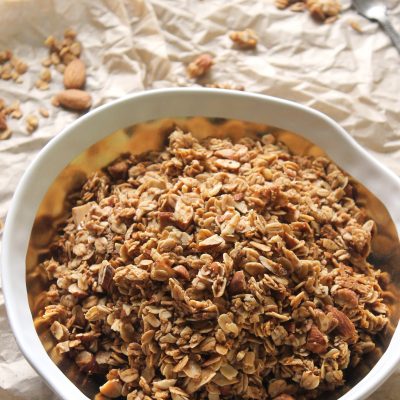 Cinnamon Blueberry Almond Granola Cereal
Ingredients
2 1/2

cups

old-fashioned oats

3/4

cup

slivered almonds

1

teaspoon

ground cinnamon

1

teaspoon

golden flax seeds

1/2

cup

pure maple syrup

or honey

1/4

cup

coconut oil

melted

1

teaspoon

vanilla extract

3/4

cup

freeze-dried blueberries

or dried blueberries
Instructions
Preheat oven to 300° F. Line a large baking sheet with parchment paper or a silicone baking mat.

In a large bowl, combine oats, almonds, cinnamon, and flax seeds and stir. Set aside.

In a medium bowl, whisk together the maple syrup, coconut oil, and vanilla extract. Pour the mixture over the dry ingredients and stir thoroughly to combine.

Spread the granola onto the prepared baking sheet. Bake for 45 minutes, stirring halfway through. Let cool completely before serving or storing. Store granola in an airtight container at room temperature for up to three weeks.
Looking for more granola inspiration?