Hi, Made from Pinterest readers, it's Amy from Atta Girl Says. I've been busy decorating our guest bedroom in sophisticated coastal style, so I've been working on a lot of projects to bring the look and feel of the beach to my landlocked home. Here is one of my recent creations, the Quick and Easy DIY Seashell Artwork.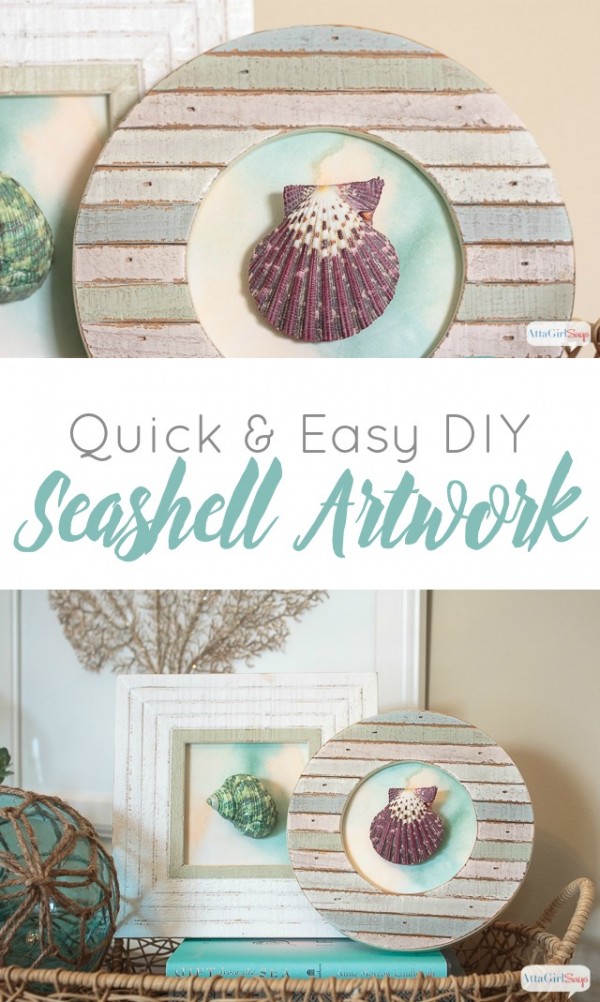 This is one of my favorite DIYs for the guest bedroom.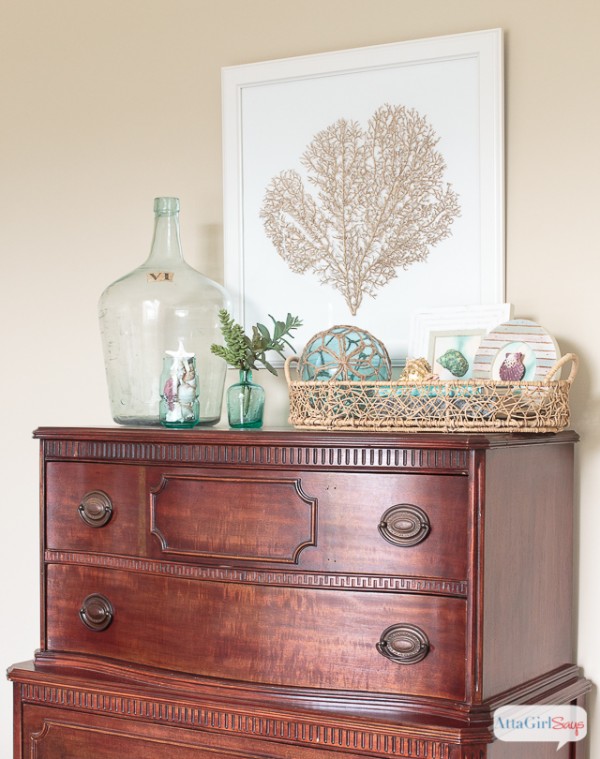 These framed seashells look great as part of the vignette on the chest of drawers, and the project didn't cost me anything because I already had all the supplies on hand.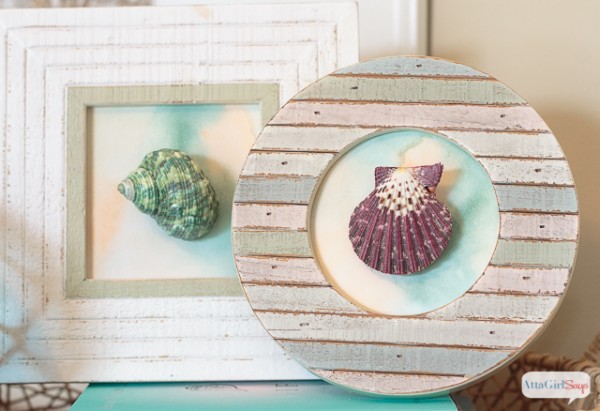 To make your own Quick and Easy DIY Seashell Artwork, you will need:
Wooden frames
Seashells
Watercolor background
Card stock or poster board
Pencil
Scissors
Spray adhesive
Hot glue
I used some wooden frames from Target's Shabby Chic collection that I've had for years for this project. But if you don't have or can't find any frames that look beachy, you can just find a wooden frame and paint it using this technique.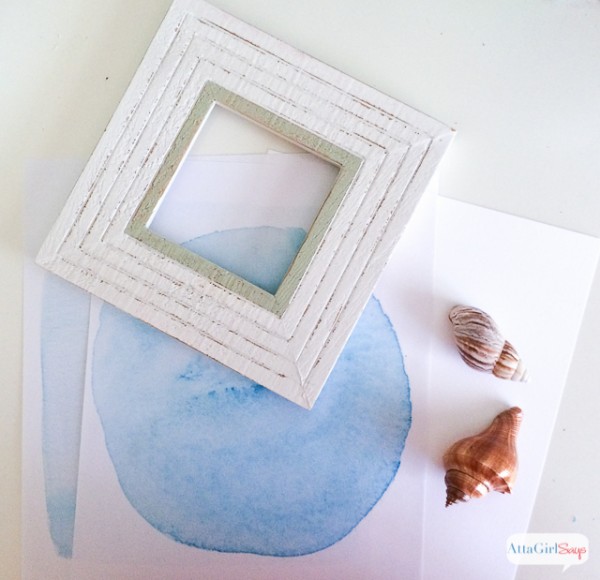 You'll also need a watercolor background for this project. I used some that came with a font package I purchased, as well as these free watercolor backgrounds from Angie Makes. You could also use scrapbook paper.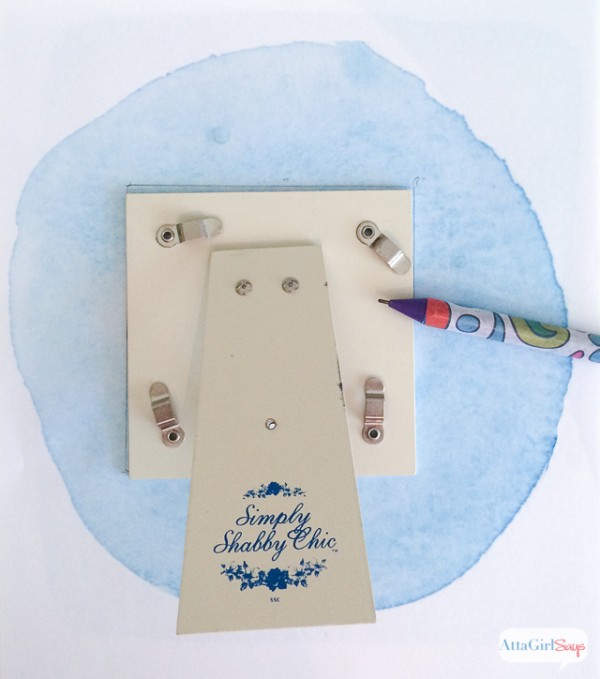 If you choose to use the watercolor backgrounds from Angie Makes, print them out on regular printer paper, using a high-quality setting. Then, trace around the frame insert and cut out your background.
Cut a matching piece of white card stock or poster board to use as a backing.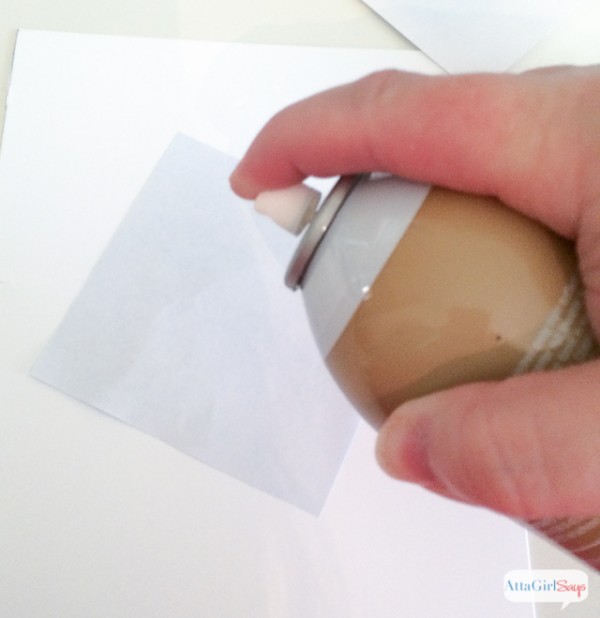 Protect your work surface and spray adhesive on the back of the watercolor print. Adhere to the card stock.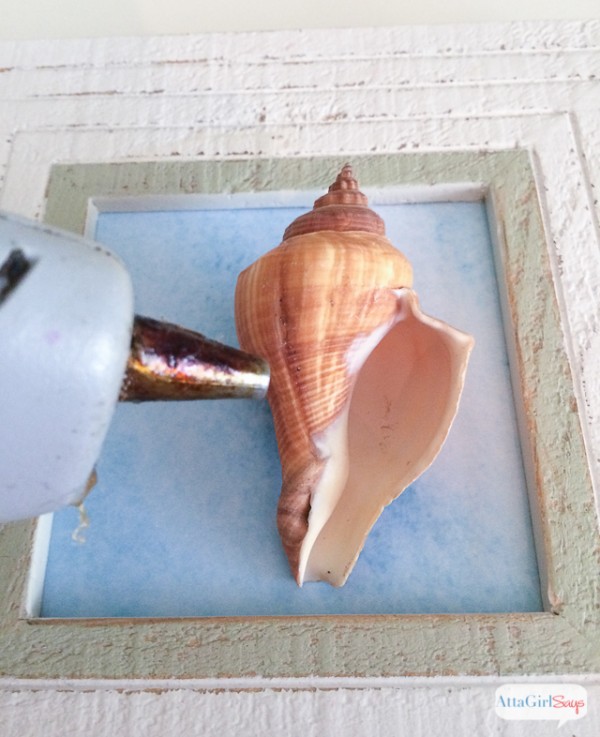 Reassemble the frame, putting the glass between the cardstock and the frame backing so you don't lose it.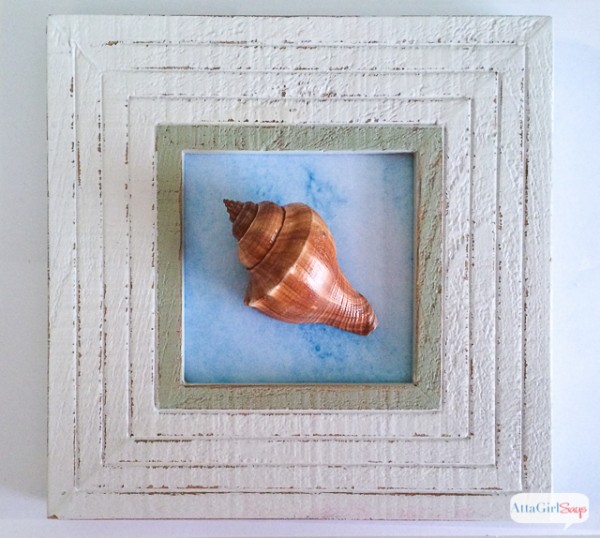 Use hot glue to attach the seashell to the stiff-backed watercolor paper.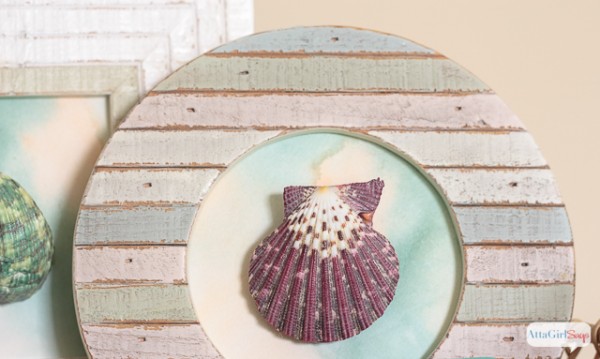 Like I said, so easy!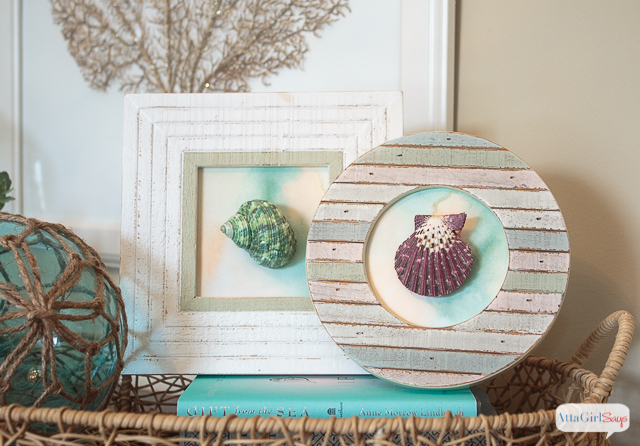 The hardest part is coordinating the seashells to the watercolor background.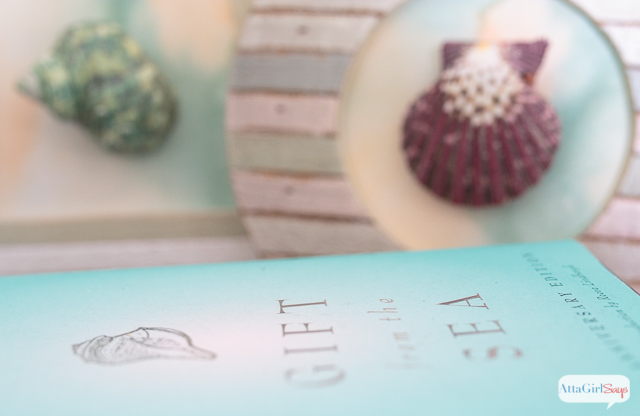 If you liked this Quick and Easy DIY Seashell Artwork project, you might also enjoy: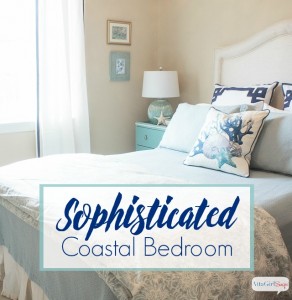 Sophisticated Coastal Bedroom Makeover