Spoiler Alert! Just wanted to "alert" you that after reading this post, it may "spoil" your appetite. We are going to be talking toilets ladies! Now there are some fun ways to clean a toilet out there on pinterest – the majority of them being with vinegar and baking soda. But I was really intrigued with a pin that I saw that would be even easier than that. Cleaning your toilet with Coke! What could be easier than that?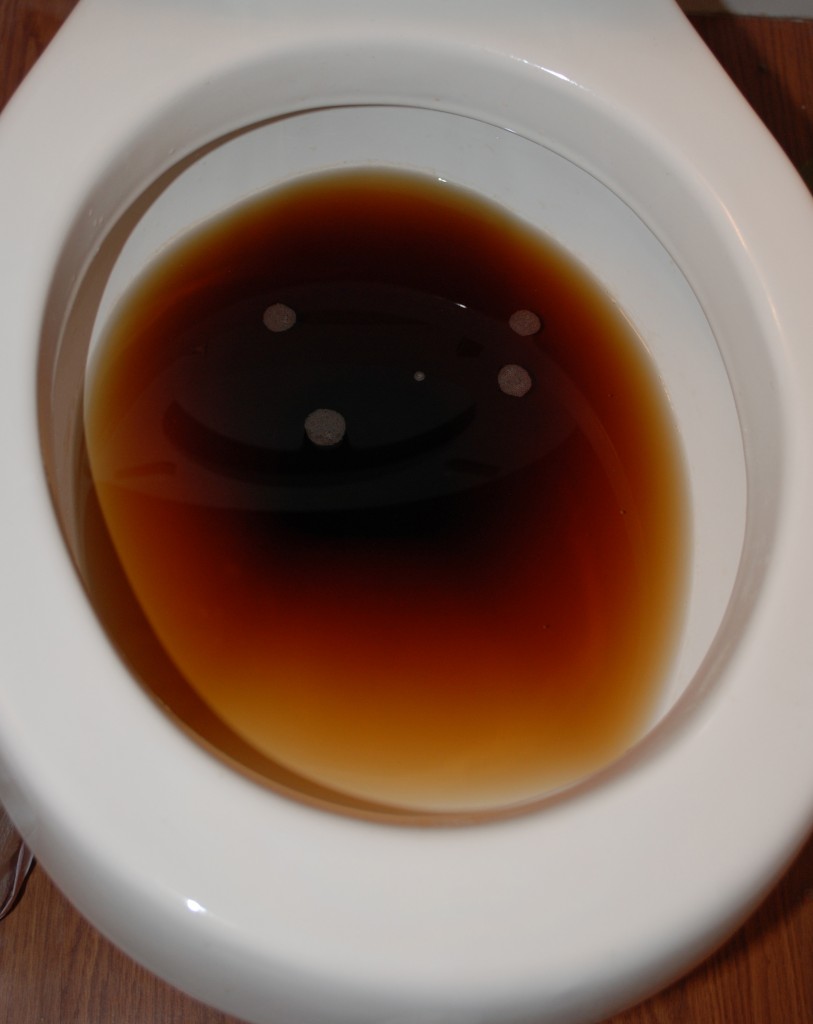 After reading the oh-so-not-complicated directions on wikiHow, my coke goes into the basin. In the original instructions, it said to leave for an hour but for "extra cleaning power" leave overnight. Once again. How is easy is this? Coke goes in. I go to bed. THIS IS MY KINDA CLEANING!
In the morning, I was giddy thinking about being able to flush this toilet and have it be sparkling clean! Darn. I knew "giddiness" couldn't last forever. Here are my before and after pictures. Now before you look at this, I am going to raise my right hand in the air with my left hand on the bible and swear that I allowed this toilet to get these hard water stains just for the purpose of this post and that our commodes NEVER get like this. EVER. Okay I feel better.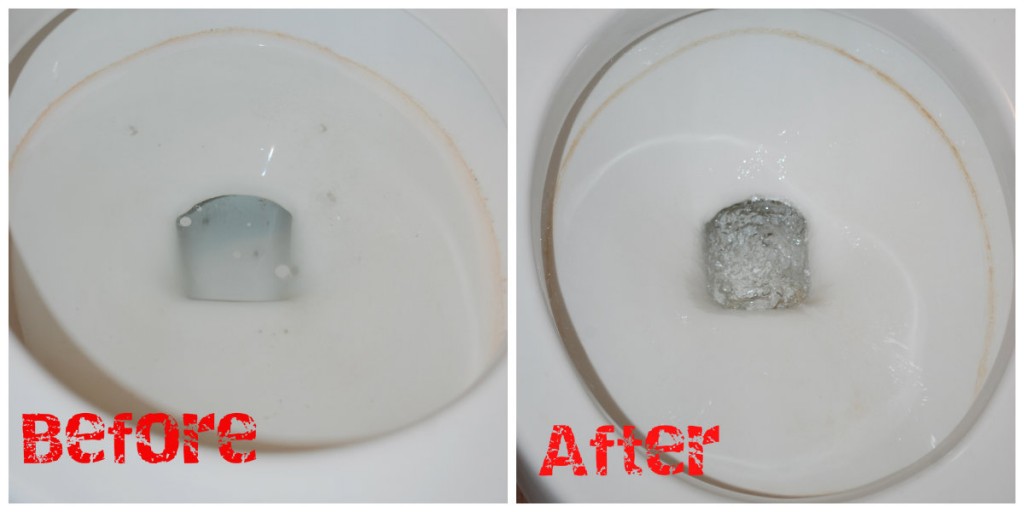 Does it look to you like the second picture is WORSE???? Yeah, me too. I'm pretty sure the hard water deposits soaked up the coke color and made the ring worse. Definitely NOT MY KINDA CLEANING. And such good Coke gone to waste. Sigh…
So this pin unfortunately is receiving a This Pin Flopped!