Most of our country is still in quarantine and families are on the search for fun and easy things to do with their children. Today we have a great craft that fits the bill of easy and fun. Take a look at our Clothes Pin Birds Craft!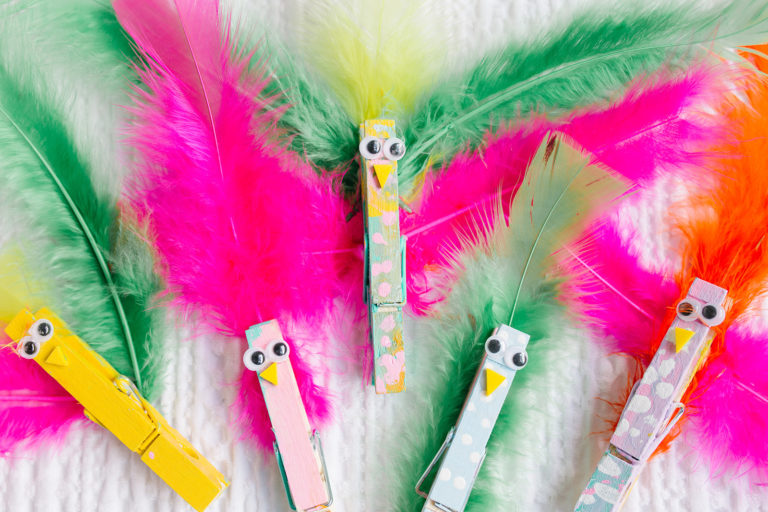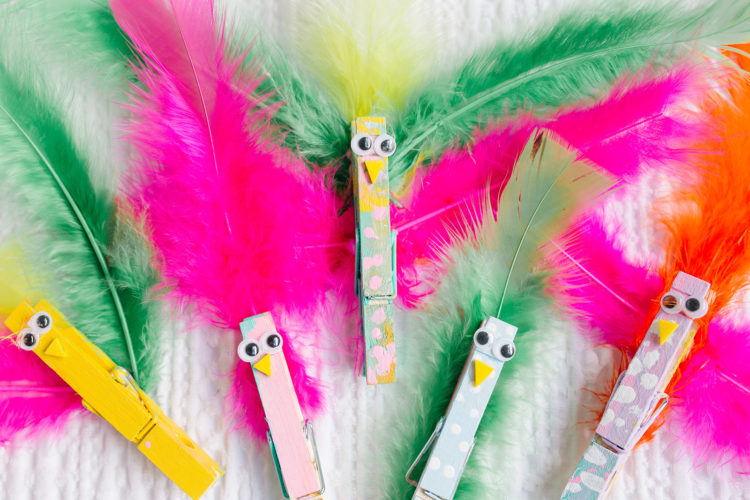 For this craft, you will need:
Square clothes pins, ceramic paints in your desired colors, colored feathers, googly eyes, paint brushes, a sheet of yellow foam or felt and some Tacky Glue.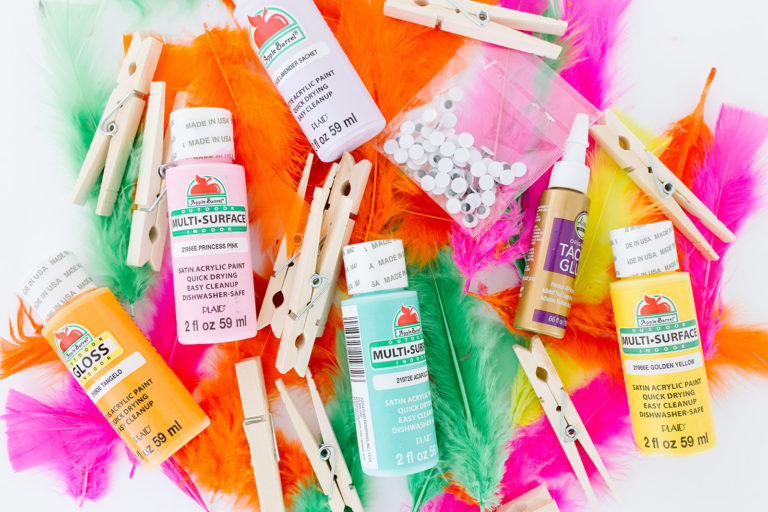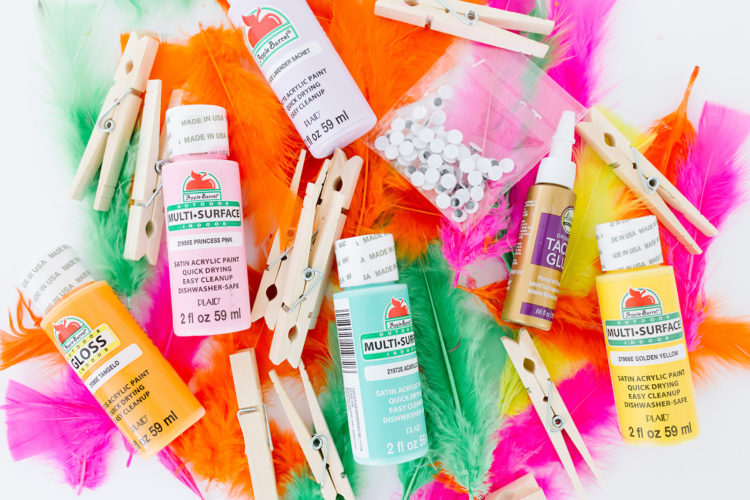 Let the kids go to town and paint their wooden clothes pins. If they want to do polka dots, a q-tip works great for this.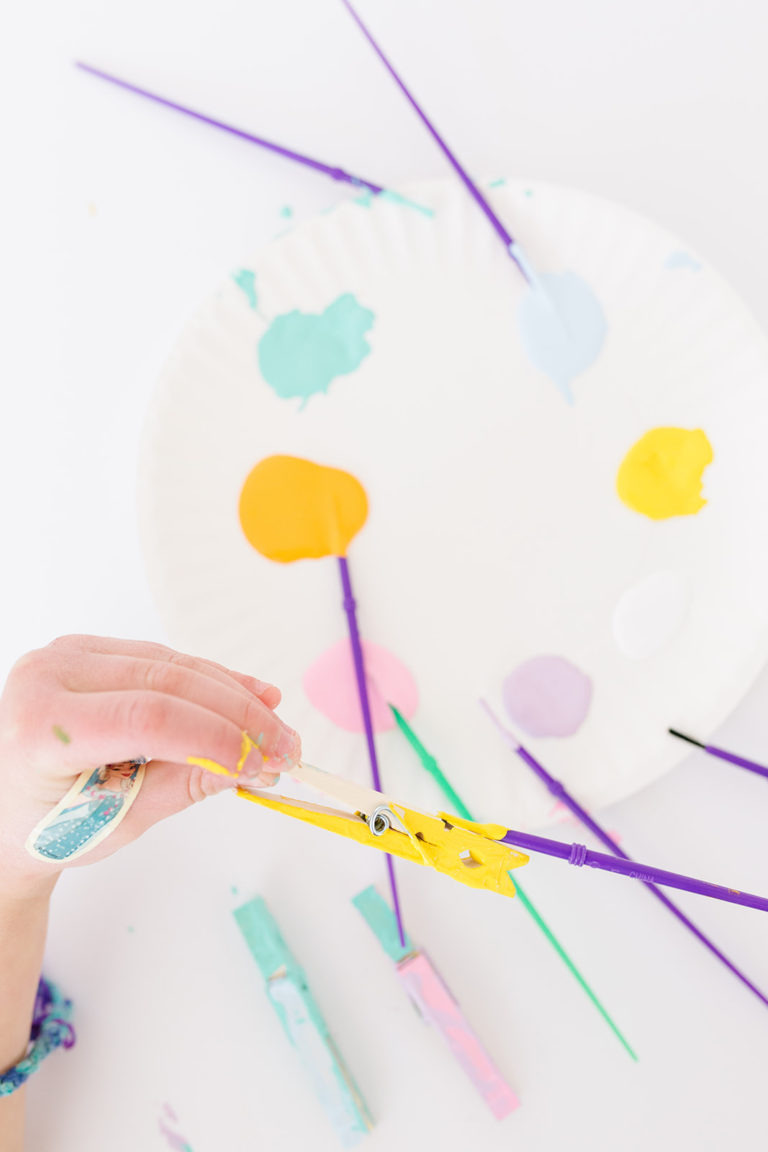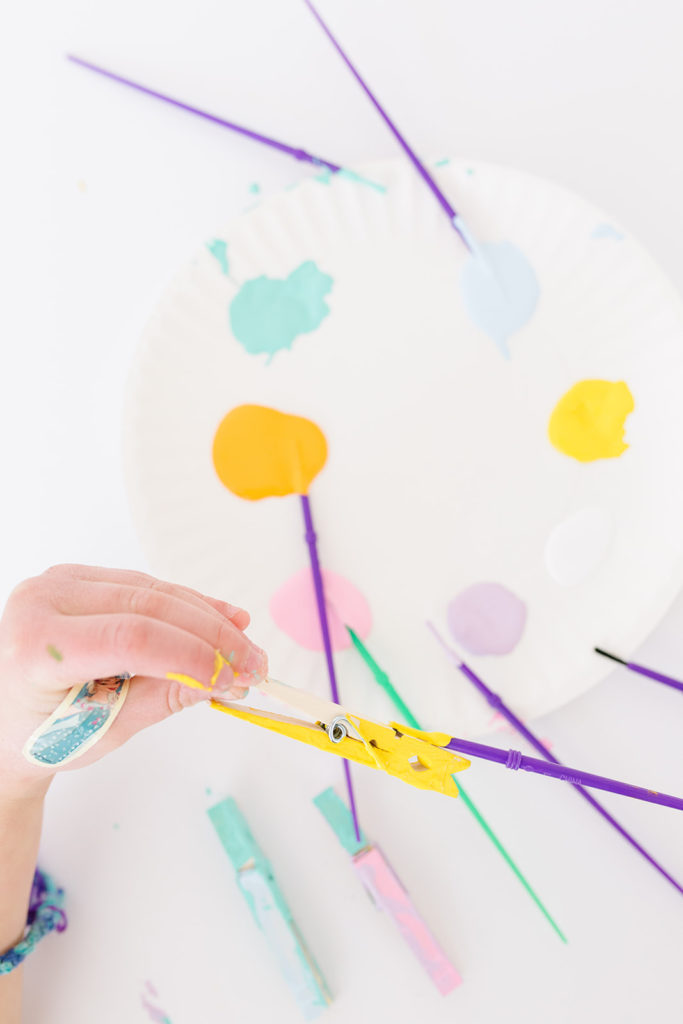 Let paint completely dry. Then with the tacky glue, glue on the colored feathers on to the back of the clothes pin. Regular glue can also be used. Just make sure it gets completely dry.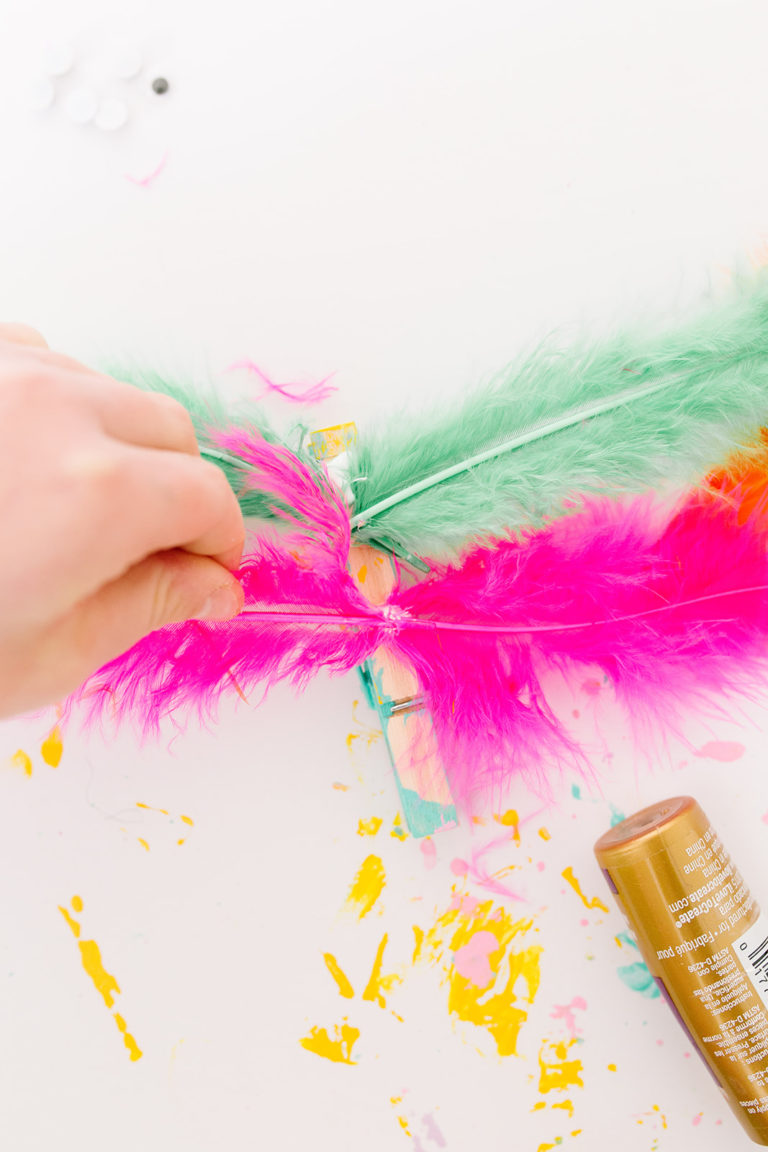 Turn over to the front and finish your creation by gluing on the googly eyes. Cut a triangle out of the foam or felt and glue that on as the beak.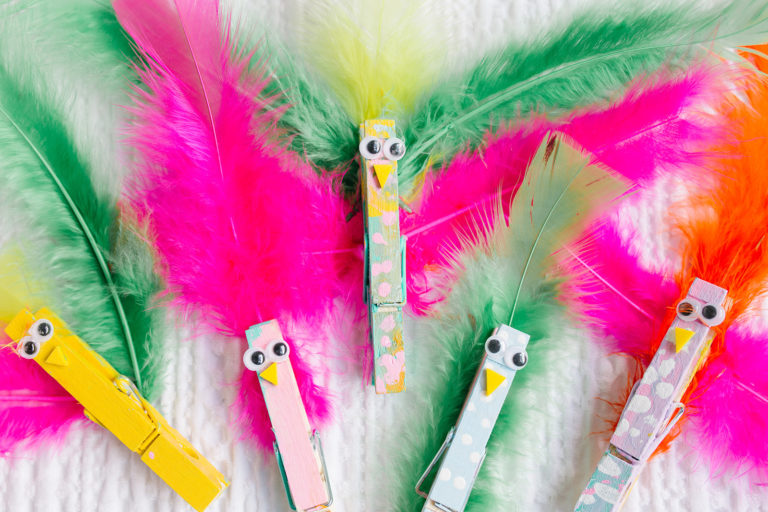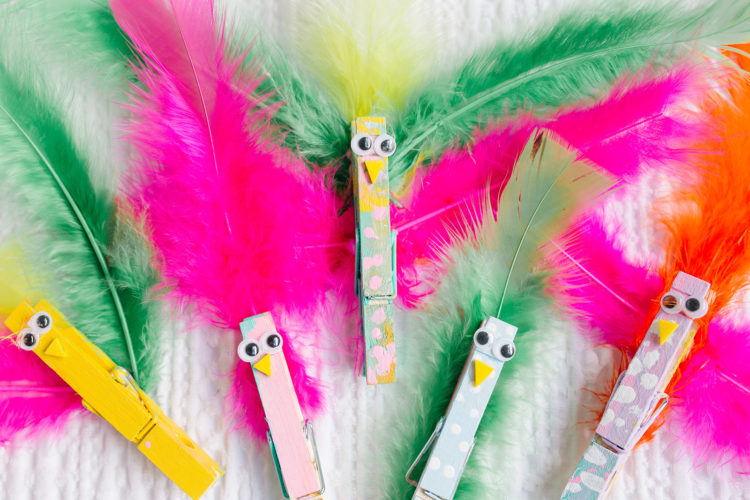 We didn't do it in these pictures, but you can also glue a magnet onto the back of the bird and then they can be put on your refrigerator to greet you every morning! What did I tell you? Isn't this Clothes Pin Birds Craft easy and fun?

Create your own aviary today. Your kids will love it!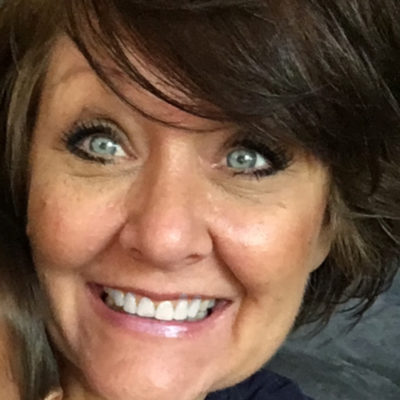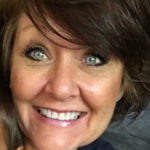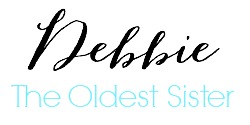 Are you needing another easy kids craft? Check this one out!