Hi, it's Annette from Tips From a Typical Mom. I'm here to share with you one of my favorite recipes! My kids love them too. They are Crispy Parmesan Cauliflower Bites.
I am on a diet. When am I never on a diet? But I'm trying to eat fewer carbs so I can lose my belly fat. So I'm experimenting with some new recipes. These Crispy Parmesan Cauliflower bites are so perfect. They may not be the healthiest recipe, but they are a lot better for me than mozzarella sticks, so I'm good with that. Plus, they are delicious!
When I decided I was going to make these, I headed to my pantry and realized that I had no Panko Bread Crumbs, and since it was a Sunday (I don't shop on Sundays) I had to improvise. I had croutons in my pantry instead, so I got a little creative and I LOVE the way these turned out.
Crispy Parmesan Cauliflower Bites
One head of cauliflower cut into bite-size pieces
1 1/2 cups flour
2 eggs
1 1/2 cups panko bread crumbs or 3 cups Italian seasoned croutons
1 teaspoon dry Italian seasoning
1/2 cup parmesan cheese
Salt & pepper to taste
2 or more cups vegetable, peanut, or canola oil
Start by cracking the eggs into a cereal sized bowl and whisk until smooth. If you are using croutons instead of Panko Bread Crumbs, add the croutons to your food processor and pulse until very fine like Panko Bread Crumbs. Add the bread crumbs to another cereal size bowl and add the Parmesan cheese, Italian seasoning, and salt and pepper. Add the flour to a gallon sized zip lock bag.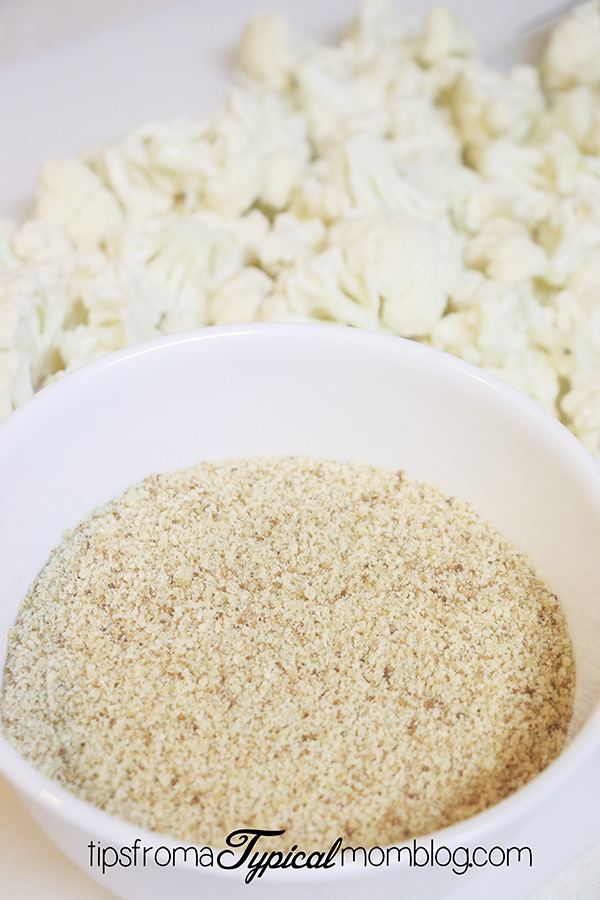 Add enough oil into a 10″ skillet to come up about 2 inches on the sides. Turn on medium high heat and get the temperature of the oil to about 350 degrees.
Add about 10 pieces of the cauliflower to the flour in the bag, zip it closed and shake it to coat the cauliflower. Tap off the excess flour and dip the cauliflower in the egg, then in the bread crumb mixture then into the hot oil.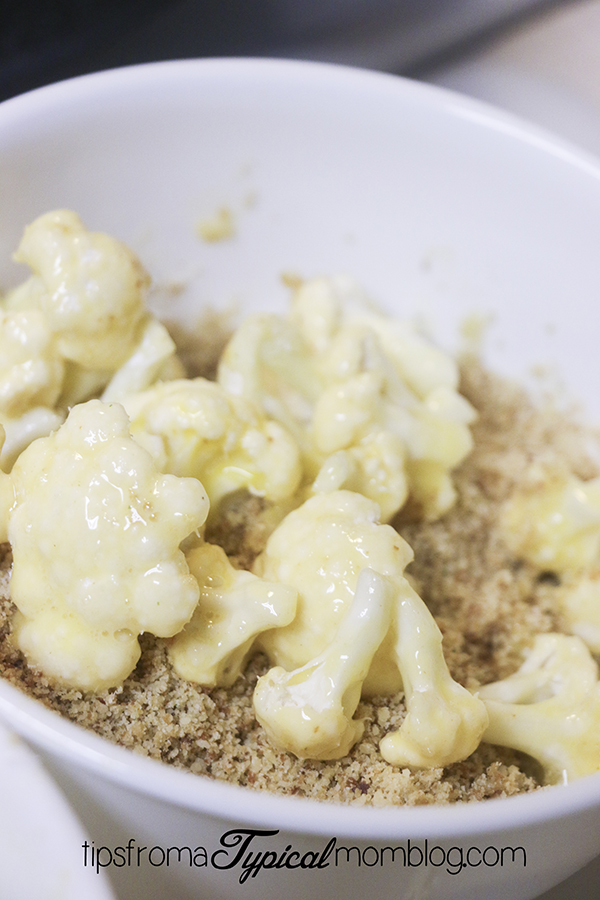 Repeat with remaining 9 pieces and fry for about 3 minutes on each side or until golden brown. Remove to a paper towel lined cooling rack to cool.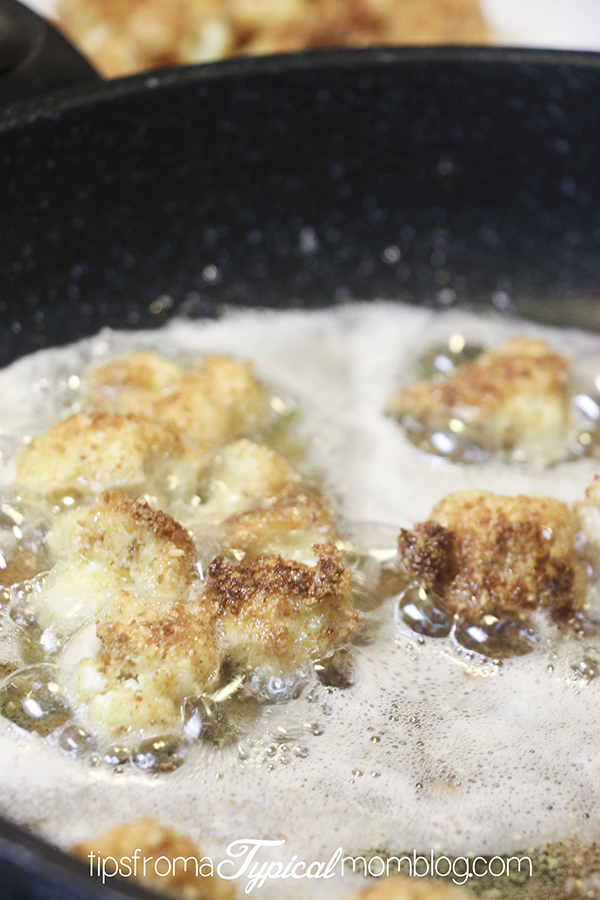 Repeat the process with remaining cauliflower. Serve with ranch dressing for dipping and enjoy!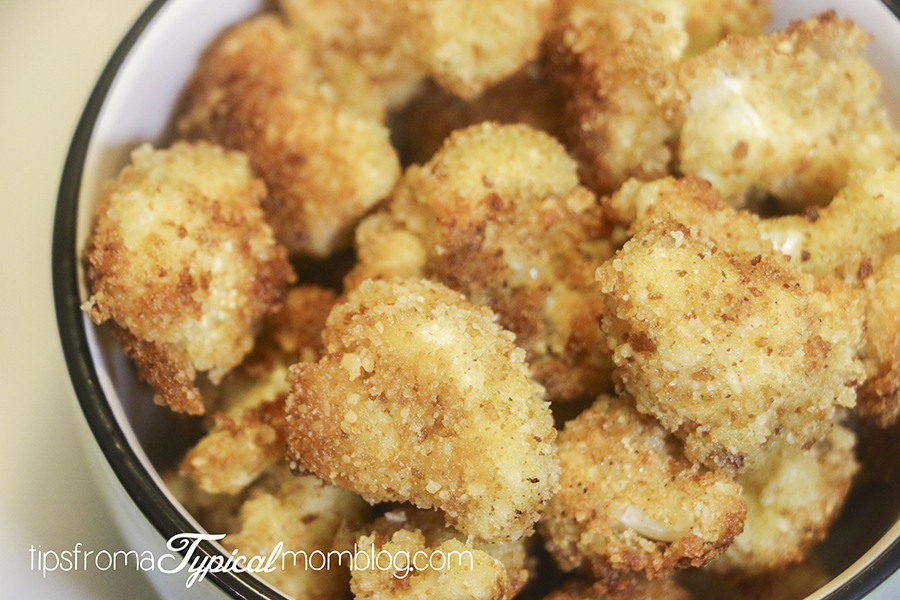 [amd-yrecipe-recipe:6]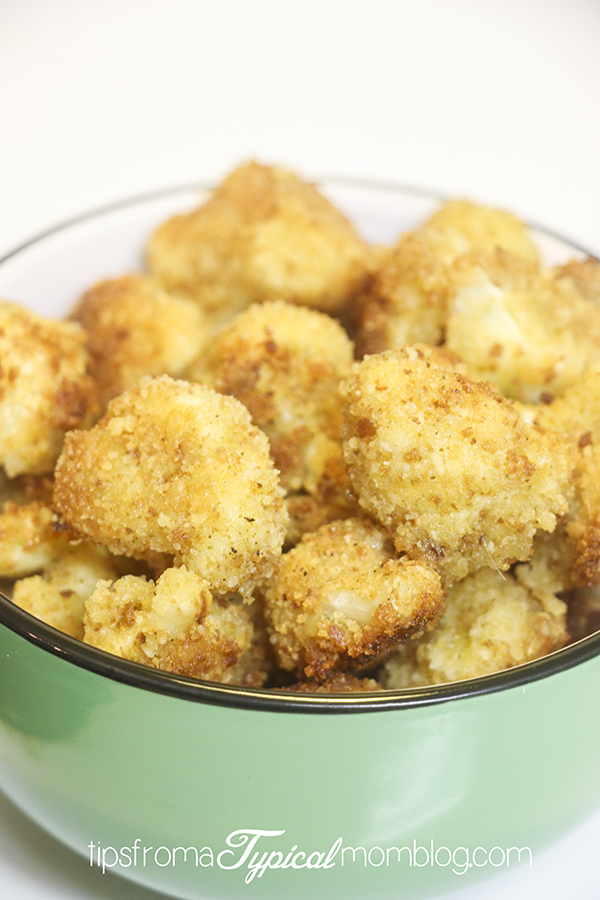 What is your favorite low carb snack? I need some great ideas!
Check out some of my other recipes!
Brookies. Brownies, Cookies, and a Cream Cheese Ribbon.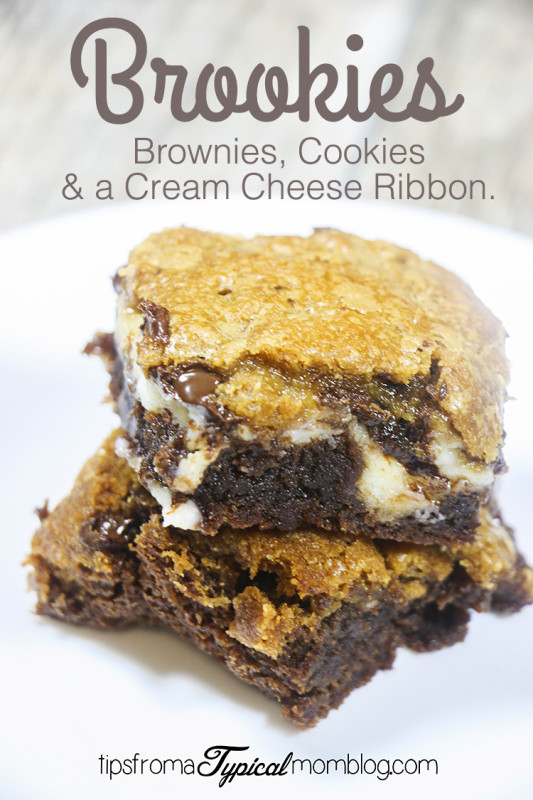 How to Frost a Cupcake with a Zip Lock Bag