There was a time when I wanted my mom to be different than she is. In elementary school there was a group of popular girls whose moms were all friends. These moms were super cute and in style. They were young moms, all these girls were first born children. These moms were major players in the PTA. We had just moved, I was new to this school and I so wanted to get in with this group of popular girls. So I begged my mom to join the PTA thinking that would be my "in". She finally relented and joined, even though that was totally not her thing. My mom is a petite tomboy. I am her third child, and there is a bit of a gap between Tracy (the Middle child) and myself (the Baby of the Family). So my mom was a little older and wiser than these moms. Mom would much rather go to a baseball game than a movie. The first thing my mom got involved with as a new member of the PTA was a bake sale. We all lined up at recess behind the table of delicious homemade goodies.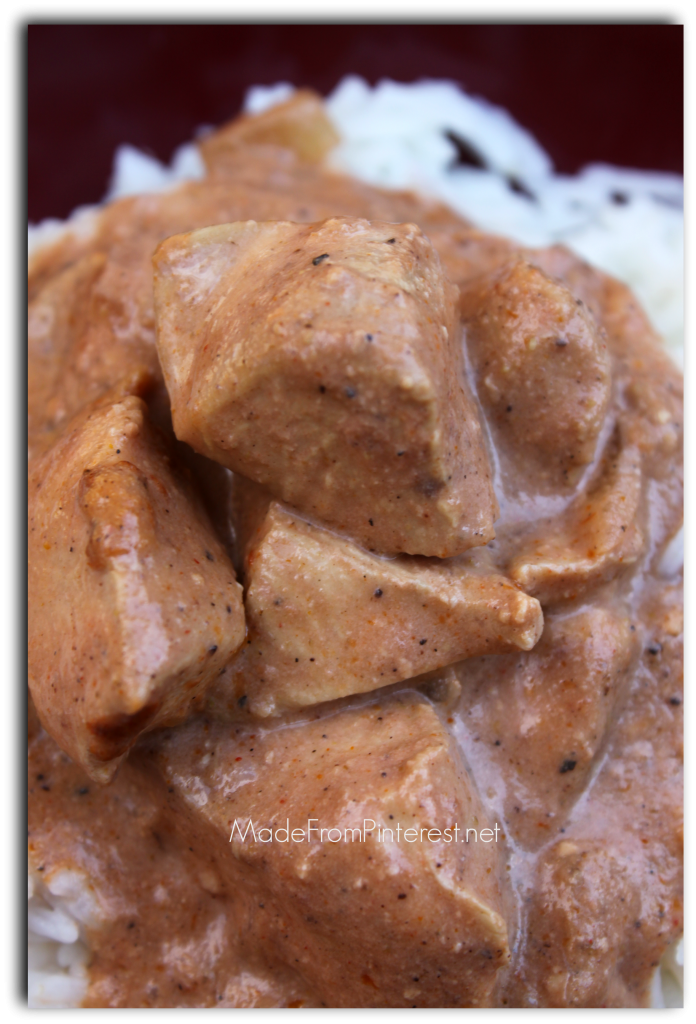 The kids all began to crowd the table. Before the sweet voiced cool moms knew it, there was some thievery going on. Some cookies disappeared. These women were appalled and tried to handle the situation, but it was not working. So, my mom took the situation in hand. Oh, how embarrassing! She stood up on a chair and yelled in a drill sergeant voice, "Everybody in a single file line, NOW! I mean you! and you! and you! MOVE IT! MOVE IT! MOVE IT!" As she stepped down from the chair, the other moms dropped their gaze and no longer would make eye contact with her. The kids began to ask whose mother that was. When that question made it down to me, I said, "No idea. Couldn't tell ya." and then I said I needed to go to the bathroom. My plan was to hide in there for the rest of recess.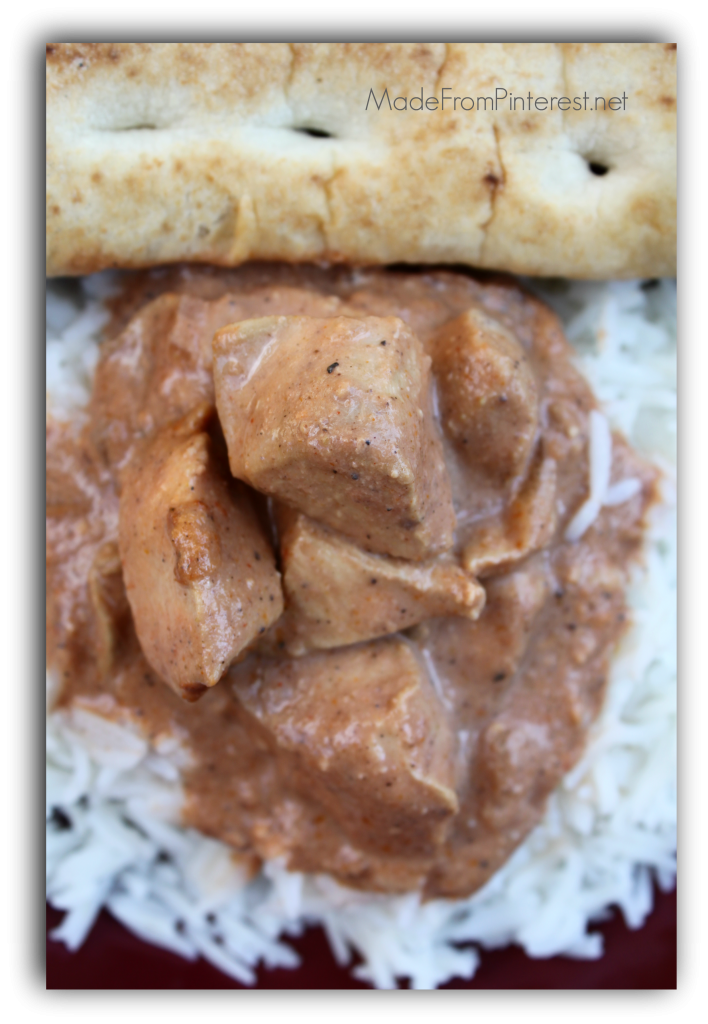 Finally, someone put two and two together and figured out she was my mom. That girl came and told me they all knew that was my mom and that I should come outside and see what was going on. That sounded horrifying, but something in her voice told me it wouldn't be bad. What did I find when I came out? All the pretty, tall, cool, young moms were gone. And all the kids were around my mom. She was teaching them how to play handball. And they loved her! I heard phrases floating around like this one, "I wish I had a mom like that!" That is when I realized I had blown it. What was I hiding from? I was hiding from AWESOME! My mom is awesome. She has taught this girly girl about the freedom to be yourself. She has taught me how good it feels to not feel you always have to wear makeup. She didn't mind getting dirty, or sweaty, if it meant having fun with us girls. That night at dinner, I told her she could quit the PTA if she wanted. She was thrilled. She hated it. I never was part of that popular crowd. And it was okay. I have a great mom instead.
If you have not yet branched out and tried this Indian (or English, I am confused on the origin of this dish) food, stop hiding from AWESOME! This dish was such a nice change from standard crock pot fare. (I love my crock and this is the one that I love!
)
It makes enough to feed a crowd, and it is a crowd pleaser! It fills the house with a wonderful smell. It was so nice to come home to after a busy day. I like to serve this Chicken Tikka Masala with basmati rice. And some Naan is wonderful! Naan is an Indian style flat bread. I get mine at Trader Joe's or Stonefire brand at the grocery store. Most grocery stores have a few varieties and garlic is my favorite, to be sure. Heat the bread in a skillet or put it on a cookie sheet and warm it in the oven. Don't be afraid of AWESOME! This is a great recipe. Thank you to Table For Two for sharing this wonderful pin. It really caught my eye and….
this pin rocked my taste buds!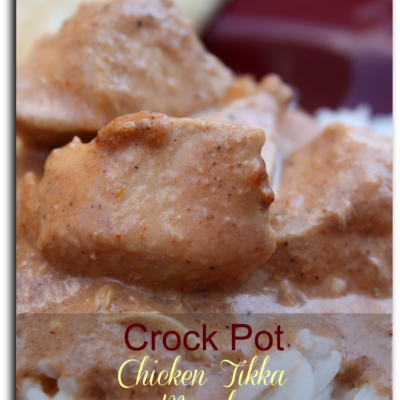 Crock Pot Chicken Tikka Masala
Ingredients
8

boneless

skinless chicken tenderloins, or 5 boneless, skinless breasts (approximately 3 lbs)

4

cloves

of minced garlic

2

Tbsp

fresh ginger

minced

1

29 oz can of tomato sauce

1 1/2

cps plain yogurt

2

Tbsp

Olive oil

2

Tbsp

Garam masala

psst! it's in the spice aisle. It is totally worth it.

1

Tbsp

cumin

1/2

Tbsp

paprika

2

tsp

salt

or to taste

3/4

tsp

cinnamon

3/4

tsp

fresh ground black pepper

1-3

tsp

cayenne pepper

I did one

2

bay leaves

1

cup

heavy cream

3

tbsp

cornstarch
Instructions
Place everything up to the bay leaves in a large mixing bowl and stir together. Mix to coat chicken.

Place in the insert of the crock pot and add the two bay leaves.

Cover and cook for 8 hours on low or 4 hours on high. (I always like low and slow better)

Before serving, whisk together heavy cream and corn starch, then pour the mixture into the crock pot and gently stir. Let cook an additional 20 minutes to thicken.

Serve over bed of rice. (I suggest basmati rice. And some Naan is a great addition to the meal.)
You may also want to try one of these rockin' crock pot meals we have tested: Missisipi Roast, Slow Cooker Honey Parmesan Pot Roast, or Slow Cooked Pork Chops.


Linked today with: Not Your Ordinary Recipes, Simply Sweet Home, Thirty Handmade Days, Living Well Spending Less, The Pin Junkie, Serenity Now Blog, French Country Cottage, The Frugal Girls, While He Was Napping, Romantic Home, The Answer is Chocolate, Simply Designing, Shaken Together Life, Naptime Crafters, Truly Lovely Blog, Chic on a Shoestring Budget, Shabby Nest