Hi There, I'm Adrienne from Chic California. I'm so excited to be guest posting here today for the Love Potion #9 series. I love to decorate for Valentine's Day in my home. But I have a confession to make. I really, really dislike the color red. I know, that's kind of what Valentine's Day is all about! It just doesn't do it for me. So when I found these Cupid's Arrow Love Letters from Polka Dot Chair and I realized I could make them in my favorite decor colors. I quickly pinned them to my Valentine's Day Inspiration Pinterest Board.
Here's What You Will Need:
Paper Mache Letters
Wooden dowel
Feathers
Leather cord
Felt or glittered fabric
Hot Glue Gun
Exacto Knife
Spray Paint
Let's get started!
The first thing you will need to do is remove the inner support card board from your paper mache letters. Using you exact knife, cut a small flap in the back of each letter. Pull out as much of the center cardboard as possible. You will need to remove this in order to get the dowel through the letters.
Next, spray paint your letters your favorite color. Of course, it can be red if you want. But I love how the original letters were spray painted gold. And gold is a go to color in my decor.
It is helpful to prop your letters up on old cans when you spray paint them. This allows you to reach the sides easily and they don't stick to your painting surface as they dry. Apply 2 coats to each side.
While your letters are drying you can attach the feathers and leather cording to one end of the dowel. Just add a touch of hot glue to the end of the dowel and apply the feathers around the dowel. When that is dry apply another drop of hot glue to attach your leather cord. Make sure you wrap the cord around a few times to cover the ends of the feathers and then glue the end in place.
Once your letters are dry, measure 4 inches up each letter and mark with a pencil. I only advise this because I didn't do this! I had a little trouble lining up my dowel and letters since I skipped this step. When you have your letters marked, cut a hole about the size of the dowel in each letter. Thread the dowel through the letters and cut any excess dowel from the end when all the letters are on.
I found some of this thick glitter-covered fabric near the felt at the craft store. It was just what I wanted to make the heart for the end of cupid's arrow. I cut out 2 small hearts thinking I would use them back to back. But then I only ended up using one. To attach the heart to the dowel just apply a little hot glue to the end of the dowel.
I'm so glad I got to share this project with you today. I'd love for you to stop by and say hello at my blog Chic California. I love to share vintage style and interior design, rehab previously loved furniture and DIY on a budget. Chic California is the place where Shabby Chic Meets California Cool. You can also find me on
Here are a few of my most popular posts:
Dollar Store DIY: Vintage Locker Bins
Easy DIY Fabric Wall Treatment
Easy Valentine's Day Craft: Birch Bark Heart Garland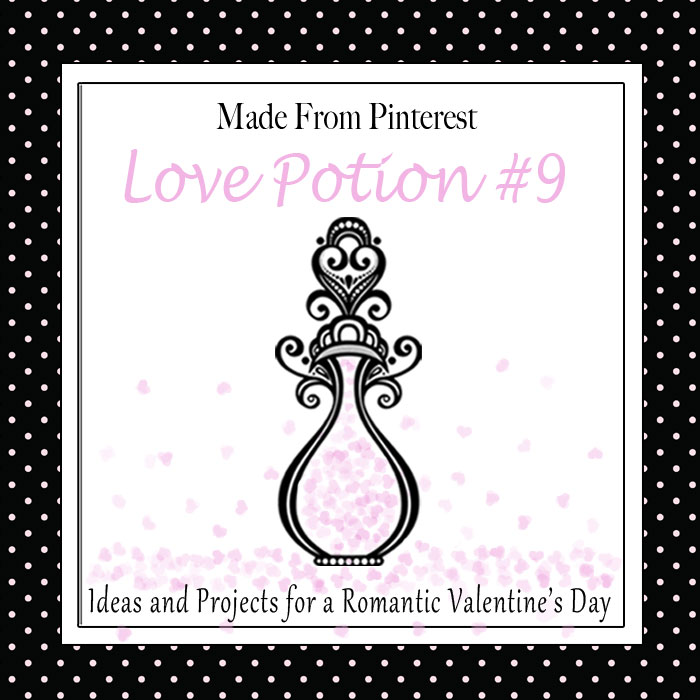 Adrienne is right, I always thing of red and pink for Valentine's day, now that I'v seen her Gold Cupid's Arrow Love Letters I'm in love the look!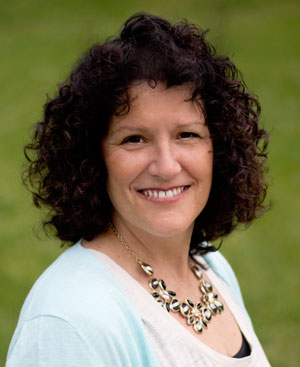 This great post has been shared with Living Well Spending Less and Whipperberry.