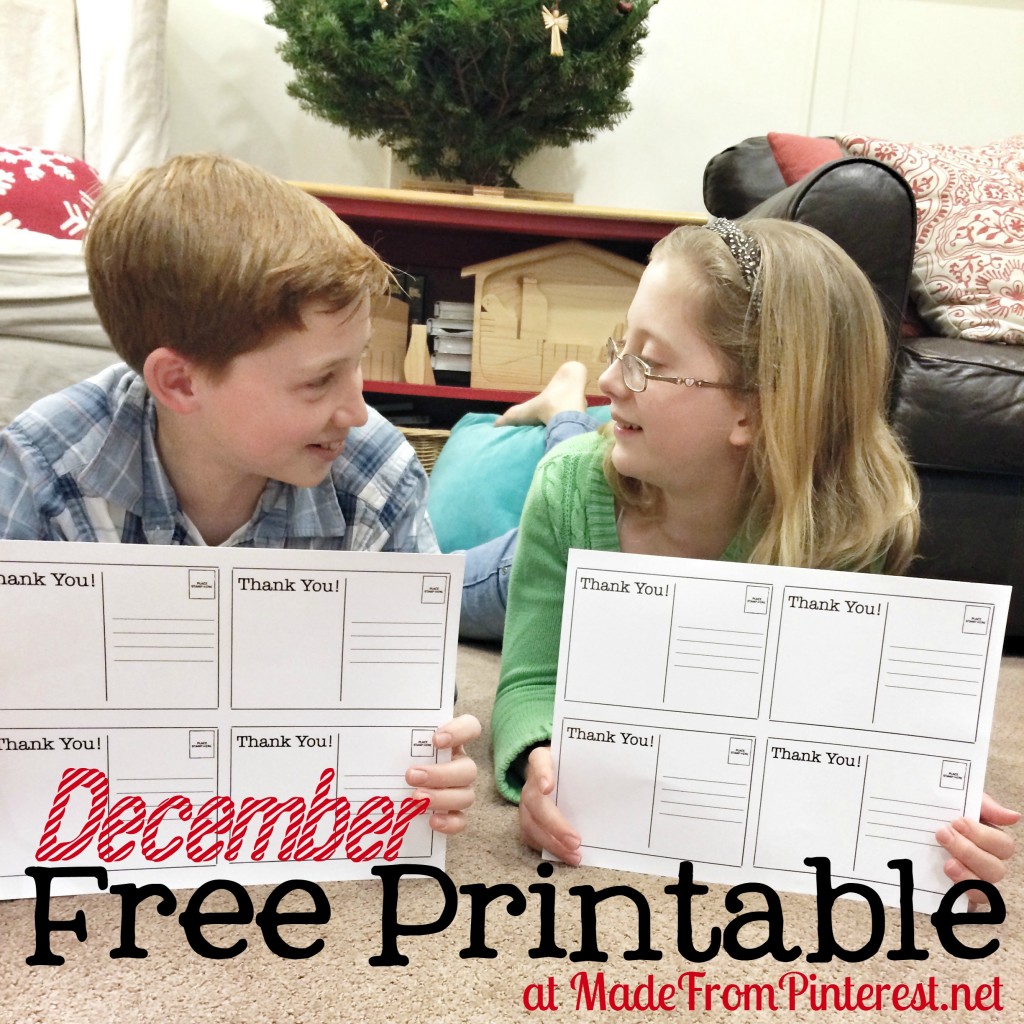 'Tis the Season….for giving and receiving! And we've made a FREE printable for you that is just perfect for teaching kids to show appreciation for all of the gifts that they've received.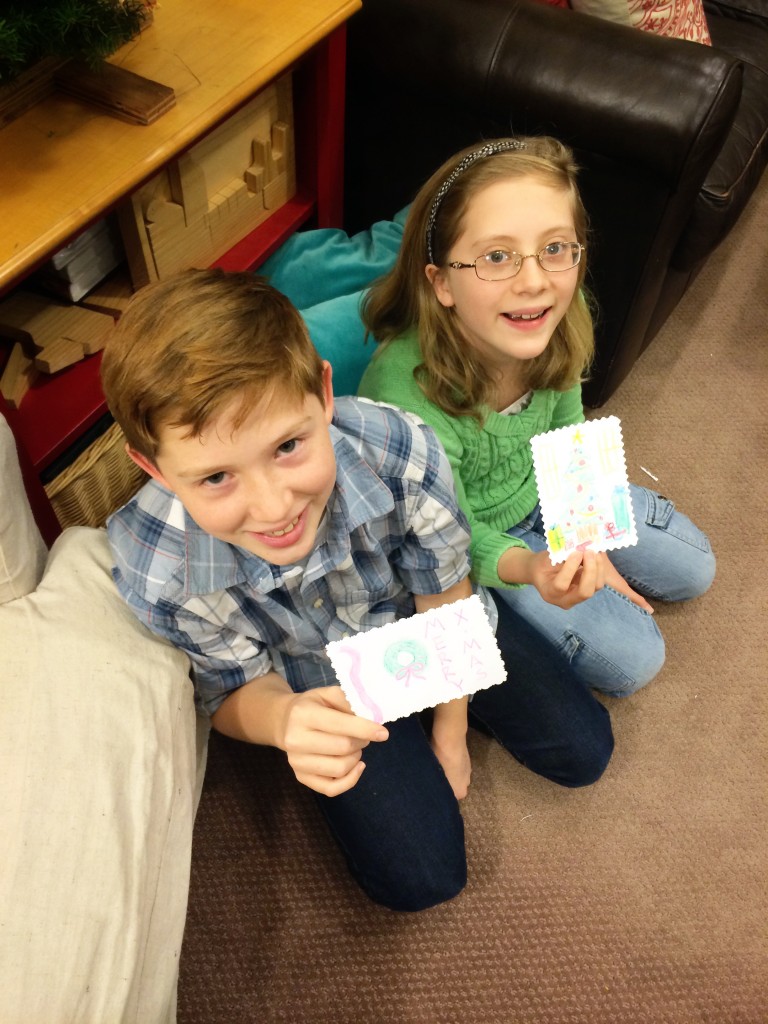 Scroll down to download the PDF file below and print it out on your computer or send it off to your local copy store and let them print it for you.
The printable file will print four postcards per page. When trimmed, each postcard meets U.S. Postal service regulations for size and shape, and only costs $0.34 to mail. (We recommend printing these on sturdy cardstock.)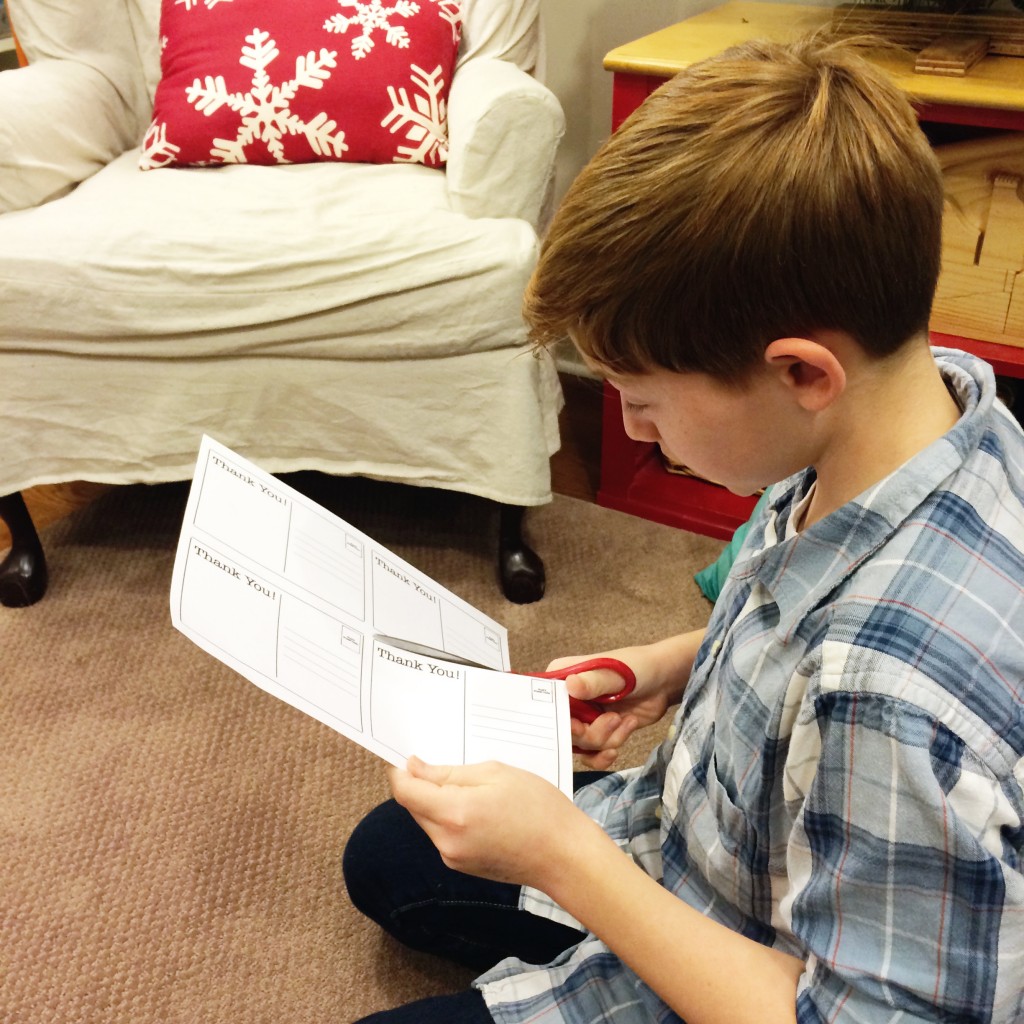 One side of the postcard is blank. It's the perfect spot for kids to use their imagination to create a special work of art for the recipient of their postcard.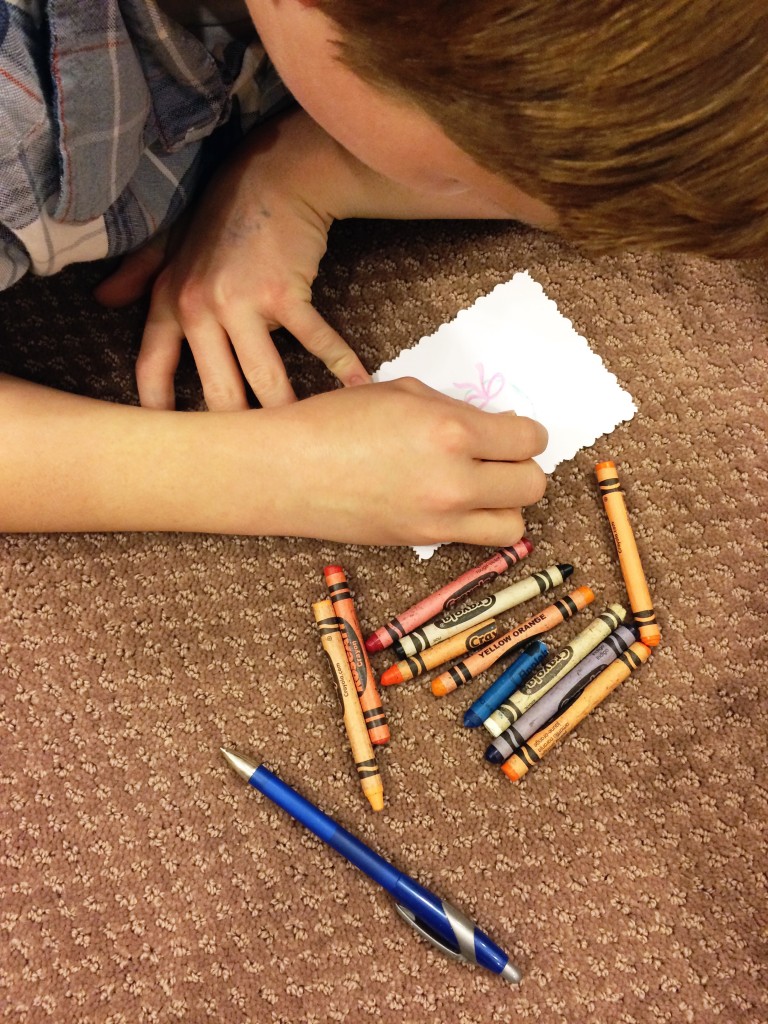 The other side has just enough room for a note of thanks, an address, and a stamp.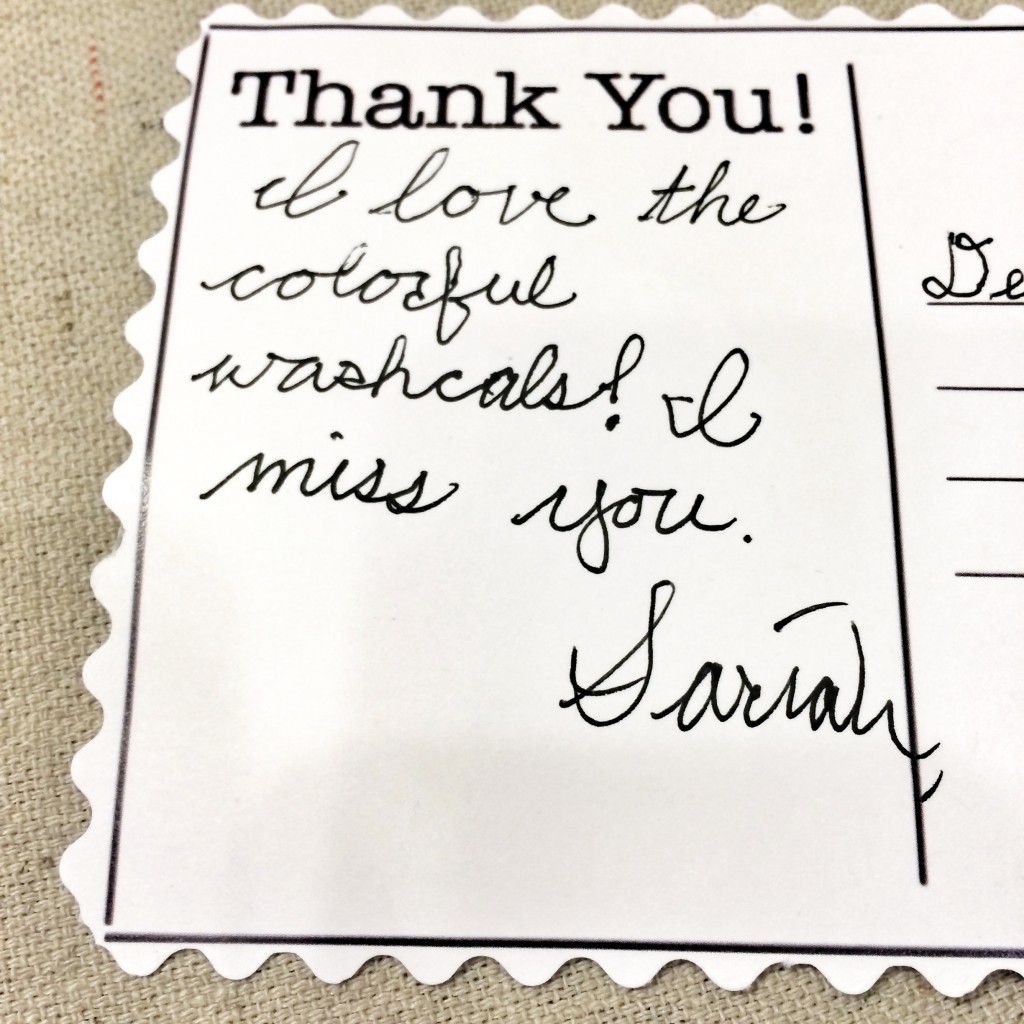 You'll notice that we've kept the postcard pretty simple and it is not holiday specific. This is one you can use year round, for any occasion!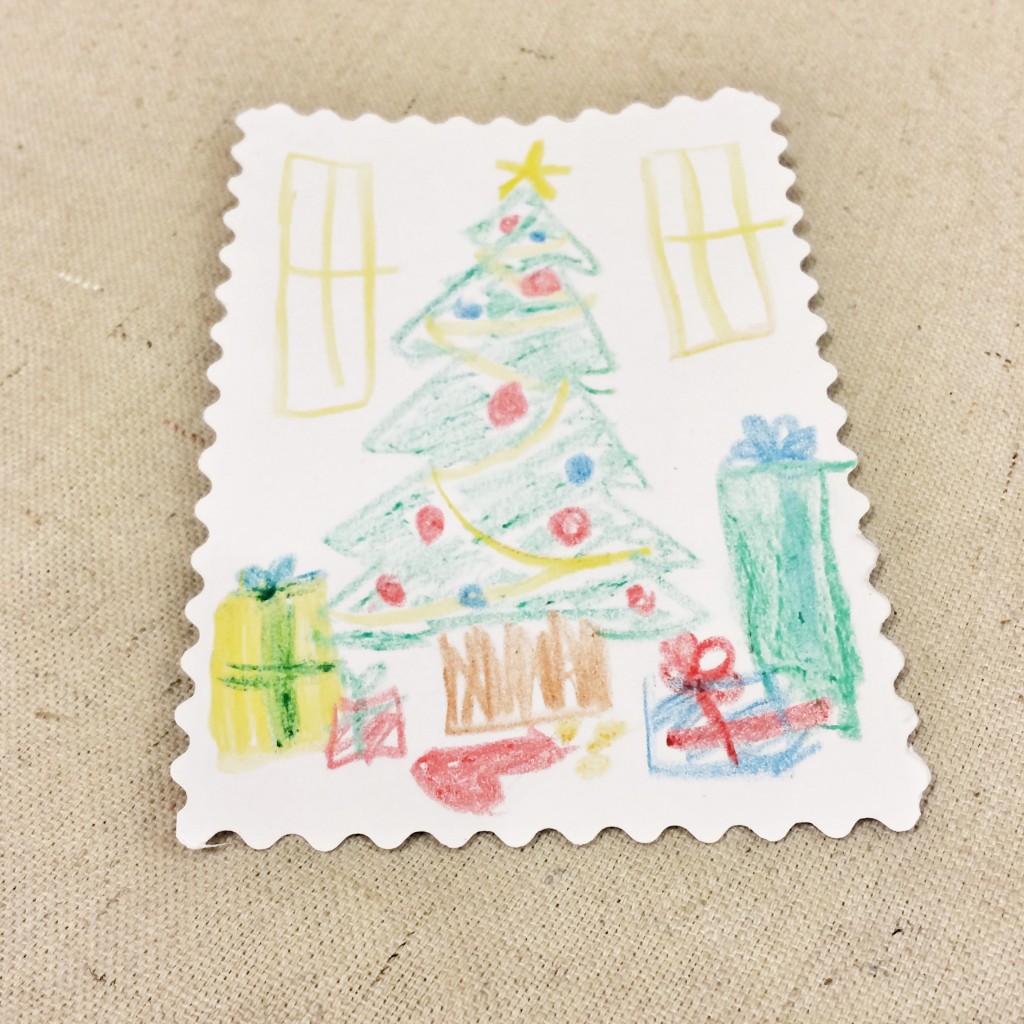 Our little helpers went the extra mile by pulling out craft scissors to cut their postcards so that they would have decorative edges. Nice!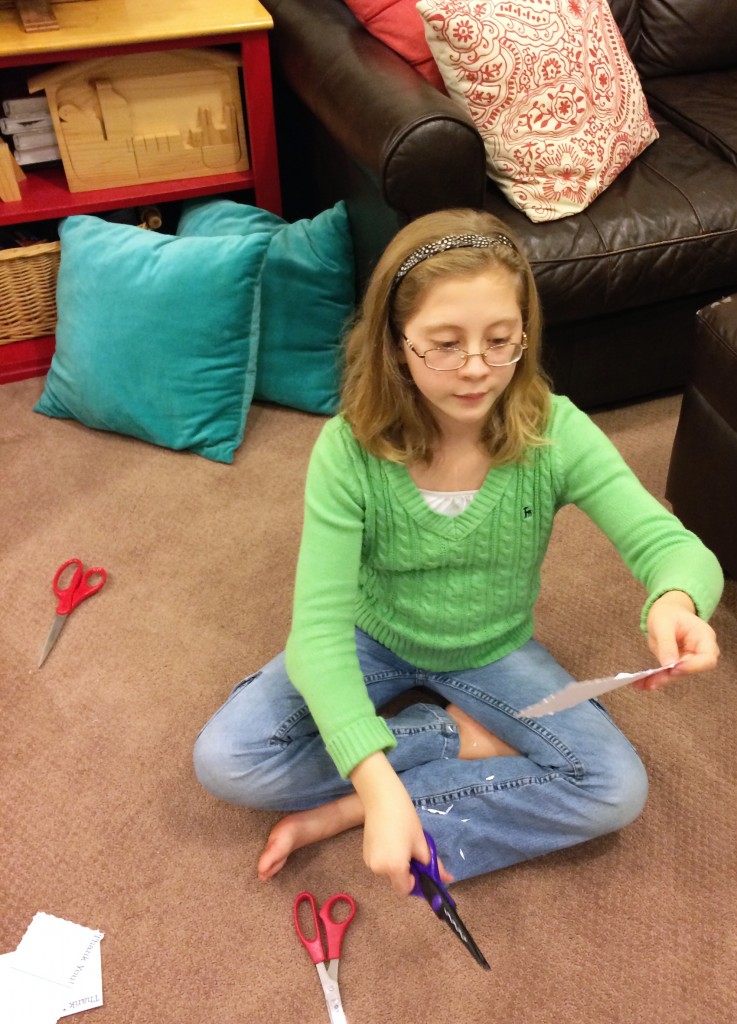 Click on the image below to download and save the file for this printable thank-you postcard template.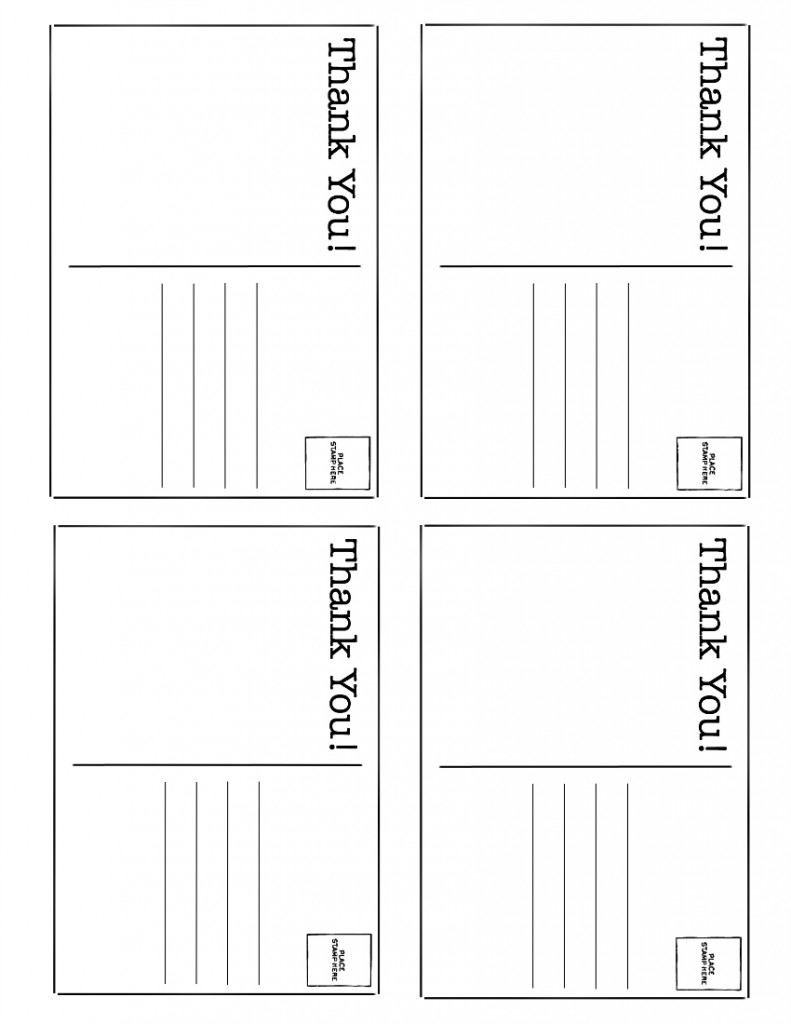 Just in case you missed it up above, you can click on the highlighted text to download the PDF file for this printable right here: