Pretty soon, we'll be cleaning up mounds of paper from around the Christmas tree, while the kids enjoy all the things that Santa and loved ones have given them. It's definitely the most wonderful time of the year! It's so fun watching children get excited about the gifts they receive. The days after Christmas are a terrific time to help children learn about showing thanks for all they've been given.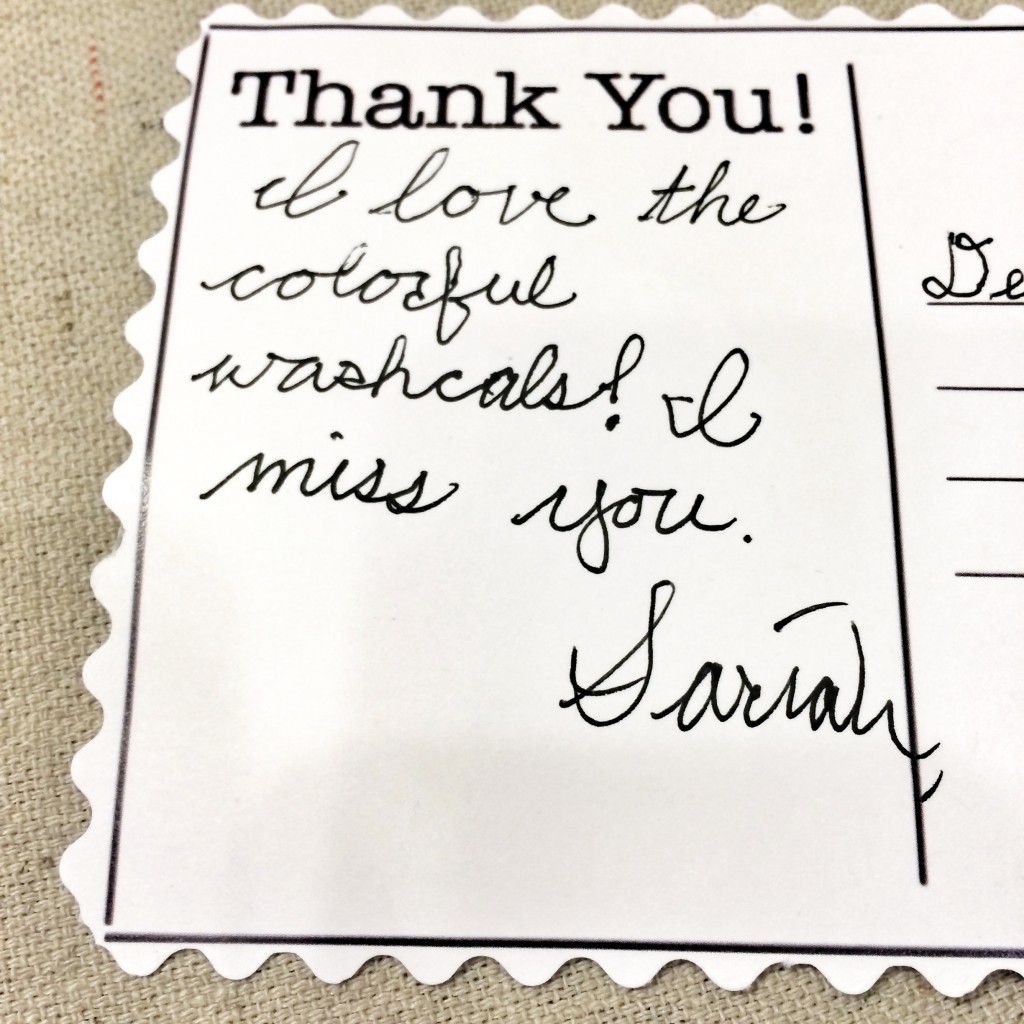 Notes of appreciation are a simple and effective way to teach children how to do this. And who doesn't love a thank-you note written by a child?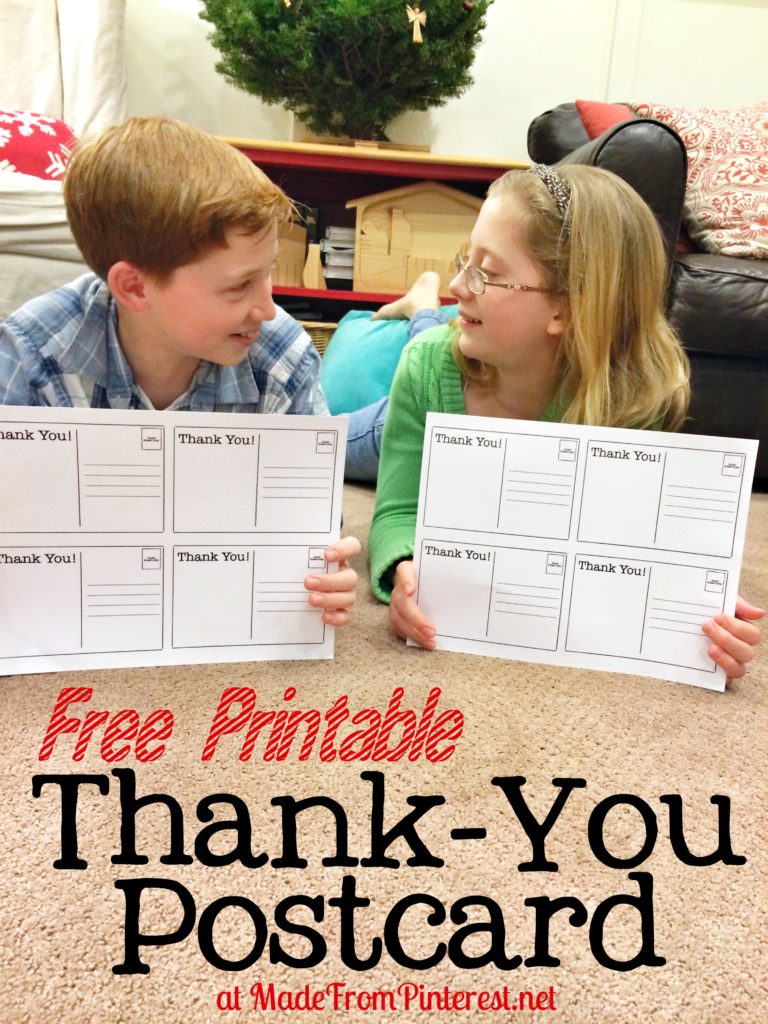 We've created a super-handy printable that you can use to get kids excited about writing thank-you notes. We designed it so that kids can color one side and write on the other. Aaaaand, it's not holiday specific, so you can use this template year round for any occasion!
Click the button below to print your FREE Thank-You Postcard Template: