Hello Made From Pinterest Readers! Carissa here from
Carissa Miss
back again this month with a great DIY Jumpsuit for you!
I've been doing sneak peeks at this project on
instagram
for the last month or so because I just couldn't keep it a secret. I LOVE the jumpsuit trend and couldn't wait to get my hands on one. Turns out, they were pretty hard to find for a decent price that I could just throw on for summer. I did find one at Nordstrom Rack that I loved, only problem is that it was black, long sleeved, and $$. I decided I'd take my hunt from the store to
Pinterest
only to find that there weren't ANY tutorials either!! As I contemplated how I was going to make my own pattern for one, Kate, from See Kate Sew posted this beautiful
Pattern Fusion Jumpsuit post
. I decided to follow her instructions to make my own.
Then, I had to make another one. Of course, right? This one I decided to make the arm holes smaller, keep the neckline rounded, and size it down a size to XS. I also connected them differently.
Kate's mashup had you sew a casing for the waistband and I decided to sew the my favorite 2″ knit elastic into the waistband so there was no chance of slippage. This one fits PERFECTLY. I wanted to show you how to style it fancy AND casual so you can really see how versatile this DIY Jumpsuit is.
If you can believe, I've sold both jumpsuits off of me AND started making them for my friends.
Here's a basic diagram of how you assemble the jumpsuit. Pop on over to See Kate Sew to buy the patterns.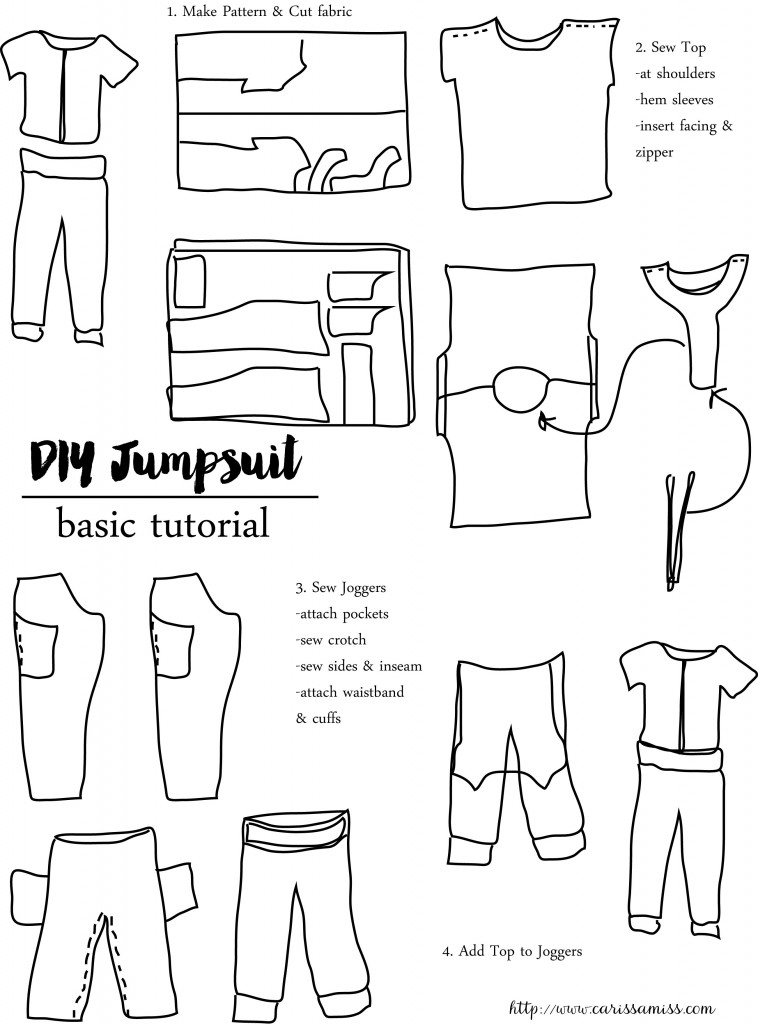 Not into sewing? Check out these fun crafts: