I've seen plenty of marbled things on Pinterest but the one that really peaked my interest was this phone case by The Merry Thought. All it takes is a little bit of nail polish and warm water! I wanted something that was a little bit more subtle and eclectic looking so I grabbed these $1 tumblers from Target for DIY marbled tumblers!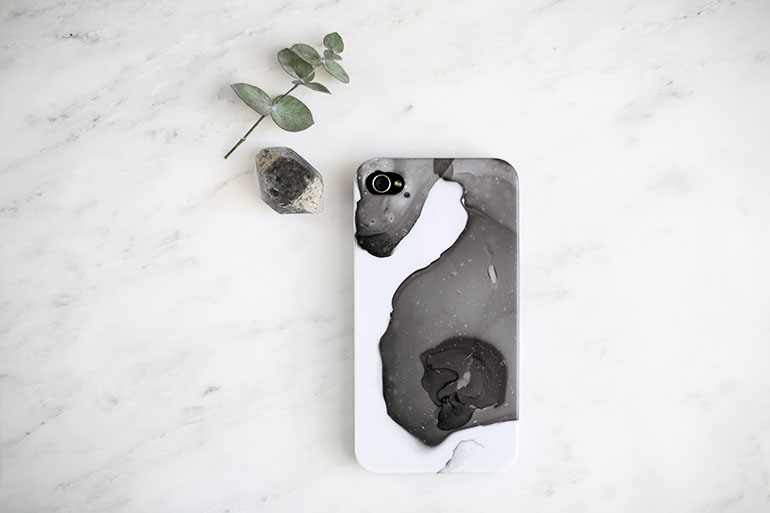 Supplies:
A medium bowl of warm water
nail polish in your color of choice
a dry towel
I used the warm water and dropped several dots of my nail polish in the water. Some spread very thin and you'll be able to see that on some of the finish product and some you'll be able to wipe away. Create your desired marbled effect and then you'll want to do a dip and roll action with the cup making sure that none of the water or polish gets on the inside.
Set it aside and let it dry for about 5 minutes. You'll still have some wet polish but the grosser stuff you'll be able to wipe away. You'll want to blot it rather than full on wipe it so that you don't smear the larger spots. I did wash these in the dishwasher to see how they would hold up…not great. The glitter and the lighter polish all but washed away. The only parts that stuck were the darker blotches so if you're wanting a really sturdy marble, go heavy. I do however love the look.
Make sure you stop by my blog for more inspiration and follow me on social media!
XOXO, Lindsay
Facebook . Instagram . Pinterest . Twitter
This amazing post has been shared with Living Well Spending Less and Whipperberry.