In June we are going to rent a beach house with 2 other families for a fun summer vacation, I can't wait to sit in the sand, soak up the sun and watch the kids swim, surf and hang ten! Between our three families we will have 14 kids/teenagers! We are talking some serious beach fun! I wanted to do something to make it extra special and Dollar Tree's new summer line has just what I need with prices that make it affordable! I love these colorful beach bags! I'm going to get one for each of my kids and stuff them with a beach towel, sunglasses, sunscreen, water, chap stick and yummy treats.
My girls LOVE scarves! These bright colors and patterns are perfect for summer wear, at a dollar each I can afford 1 of each style. My girls will love having so many options to choose from.You can't go the the beach without sand toys! Throw in a few beach balls, hoola hoops, bubble wands, grass skirts and lei's and the kids will be entertained for hours! Which means the mom's get to relax uninterrupted for hours. That's what I call a win, win! After a full day in the sun I want to have a fun activity to do in the evening. Decorating flip flops will be something all the kids will enjoy! You can find some fun creepy bug items in the toy section for the boys to decorate a pair of flip flops. That will gross the girls out which the boys will love! With so many colors to choose from I can get each child their own color. Between the colors and embellishments the kids will know exactly which pair of flip flops are theirs! I can't wait to see all fourteen pairs piled up at the end of the day!

You can get tons of great ideas by joining Dollar Tree's free loyalty program, the Value Seekers Club, for exclusive crafts, recipes, and tip ideas every month. Sign up for Dollar Tree's weekly emails here. Last items on my list, sunglasses and a visor for myself, with all of our Dollar Tree gear our beach vacation will….. Totally Rock!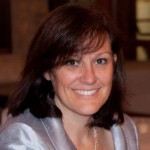 This is a sponsored conversation written by me on behalf of Dollar Tree via Burst Media. The opinions and text are all mine.