DON'T EAT PETE!
Our favorite holiday is Halloween and we've got a great freebie for you today!
Are you looking for a fast, easy but super fun game for Halloween? This "Don't Eat Pete" Game fits the bill and we promise that your kids will want to play over and over again. Unless of course, you're done with them eating too much candy!
Instructions are below and just click on the link to get the free download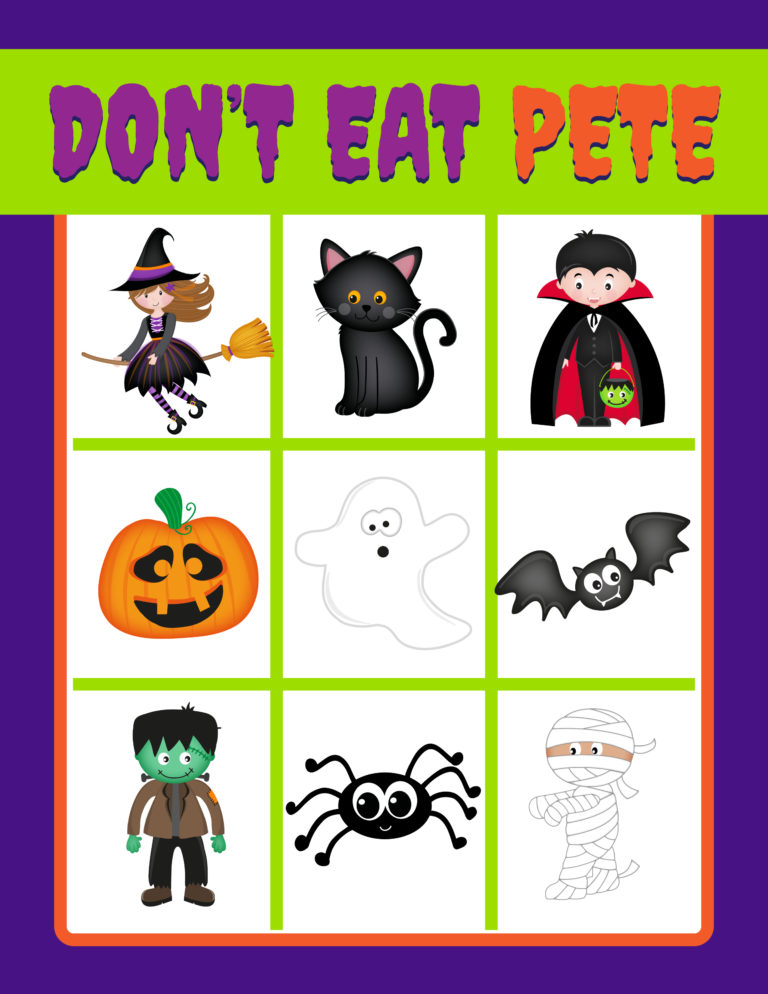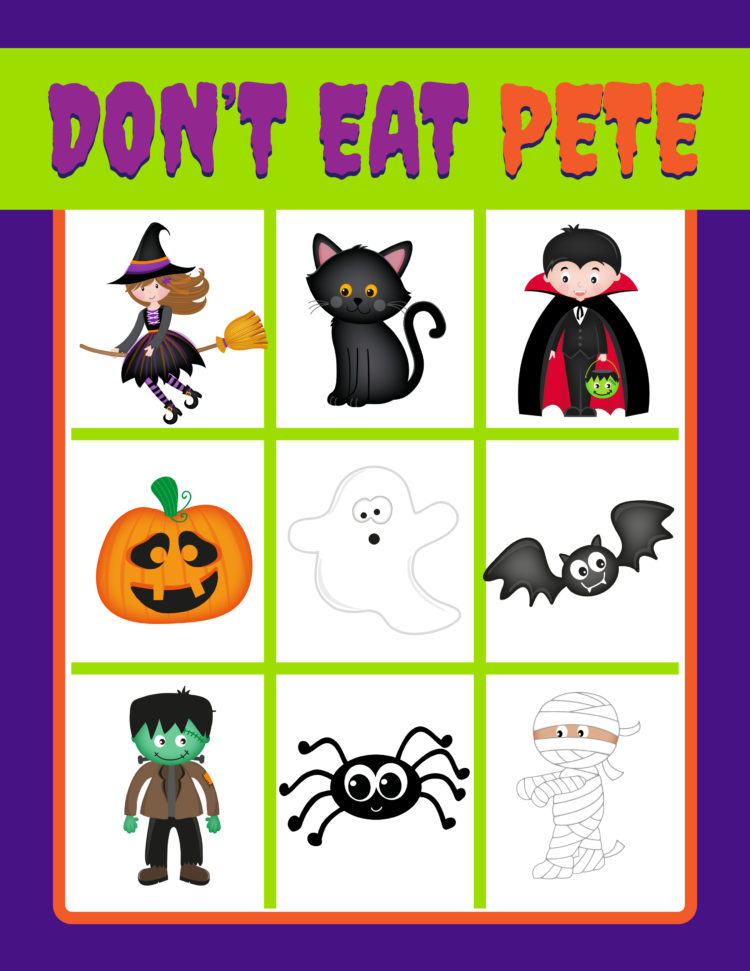 Click here for the "Don't Eat Pete Game" Free Printable
Don't Eat Pete Game
How to play:
Put the game board in the middle of a table and have everyone sit around it. Next, place one M&M or Skittles on each face of the Halloween characters. Choose one person (or have someone volunteer) to leave the room and go somewhere where they cannot hear what is being said. While the chosen person is gone, the rest of the players secretly choose one of the nine Halloween characters to be "Pete" for that round. Then you can call the chosen person back into the room. Everyone needs to stay quiet and don't say a word about which character is "Pete".
The chosen person then gets to start choosing pieces of candy to eat while everyone else watches in excitement. As soon as they touch the candy that's on the Halloween character that has been designated as "Pete", everyone yells as loud as they can, "DON'T EAT PETE!" That persons turn is now over and someone else gets to go. The goal of the game is to be able to eat as much candy before you find "Pete"!
Happy Halloween!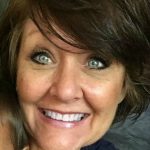 Debbie