There is less than 3 weeks before Easter is here. It has really snuck up on me this year. I guess getting ready for our son to come home from his mission has kept me from thinking about anything else! At the rate I'm going this may be the only Easter decoration that goes up this year! Funny how each year is different, but some things never change. All of our kids still love having the Easter Bunny hide eggs with goodies in them, watching teenagers run like wild to get the most eggs is pretty funny. One minute they are "too cool" to care, the next minute they are running around finding eggs and yelling "I found another one"!. When the "hunt" is over they come inside, dump out their baskets and empty their eggs to see what treats they will have. I love that they still enjoy fun family traditions.
Enjoy the free printable and Happy Easter!
Happy Easter Printable 8 x 10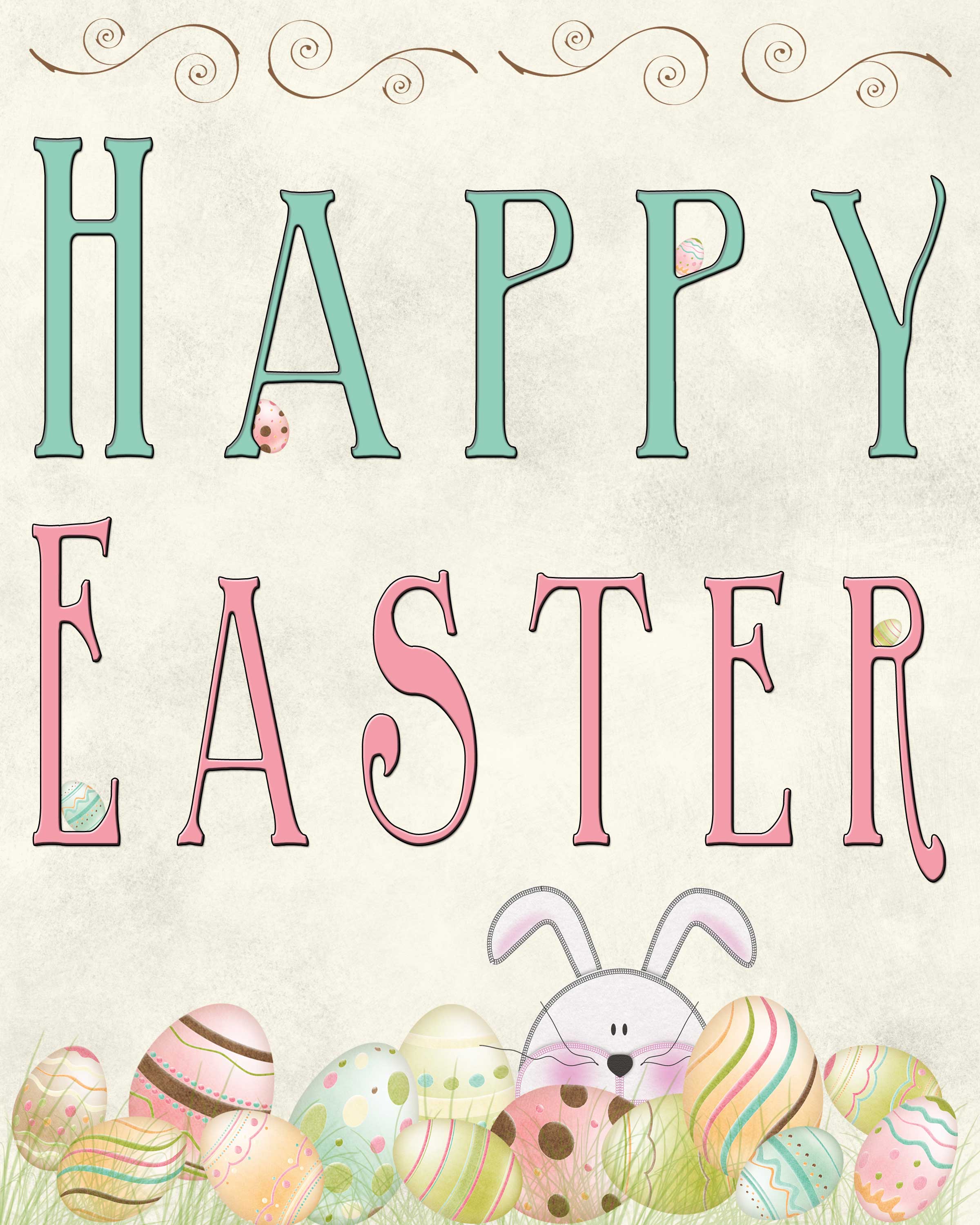 Printables are for personal use only. Not for commercial use of any kind.
Easter Bunny Grapic by Digi Art Cafe