It's a fact. I love making things. Always have. Before scrapbooking got wildly popular I would take my film cartridge to get my pictures developed…what?…you don't know what a film cartridge is? Don't EVEN say a word about how old I must be or I'll start telling stories about walking to school in the snow, uphill, both ways!
Okay, so I'm not really THAT old but when I was younger I would take my pictures and glue them to a piece of paper and then go through my magazines and cut out quotes and pictures and stuff and glue them next to my pictures in my notebook. I was way before my time. Too bad I had no clue about what was to come. I could have made a fortune!
Fast forward a little bit, I am now a mom and I have two daughters and a son. One of my daughters enjoyed crafts and the other daughter….well….didn't. She would much rather be reading or inventing stories around her myriad of imaginary characters that were her friends.
This daughter recently got married last December and now she is VERY interested in making things for her new home with her darling husband. What better time to make something than around Easter and Spring time? I knew the perfect craft to get her started! Super simple and easy, we decided to make a Spring Mesh Wreath that I pinned from Miss Kopy Kat.
Isn't this gorgeous?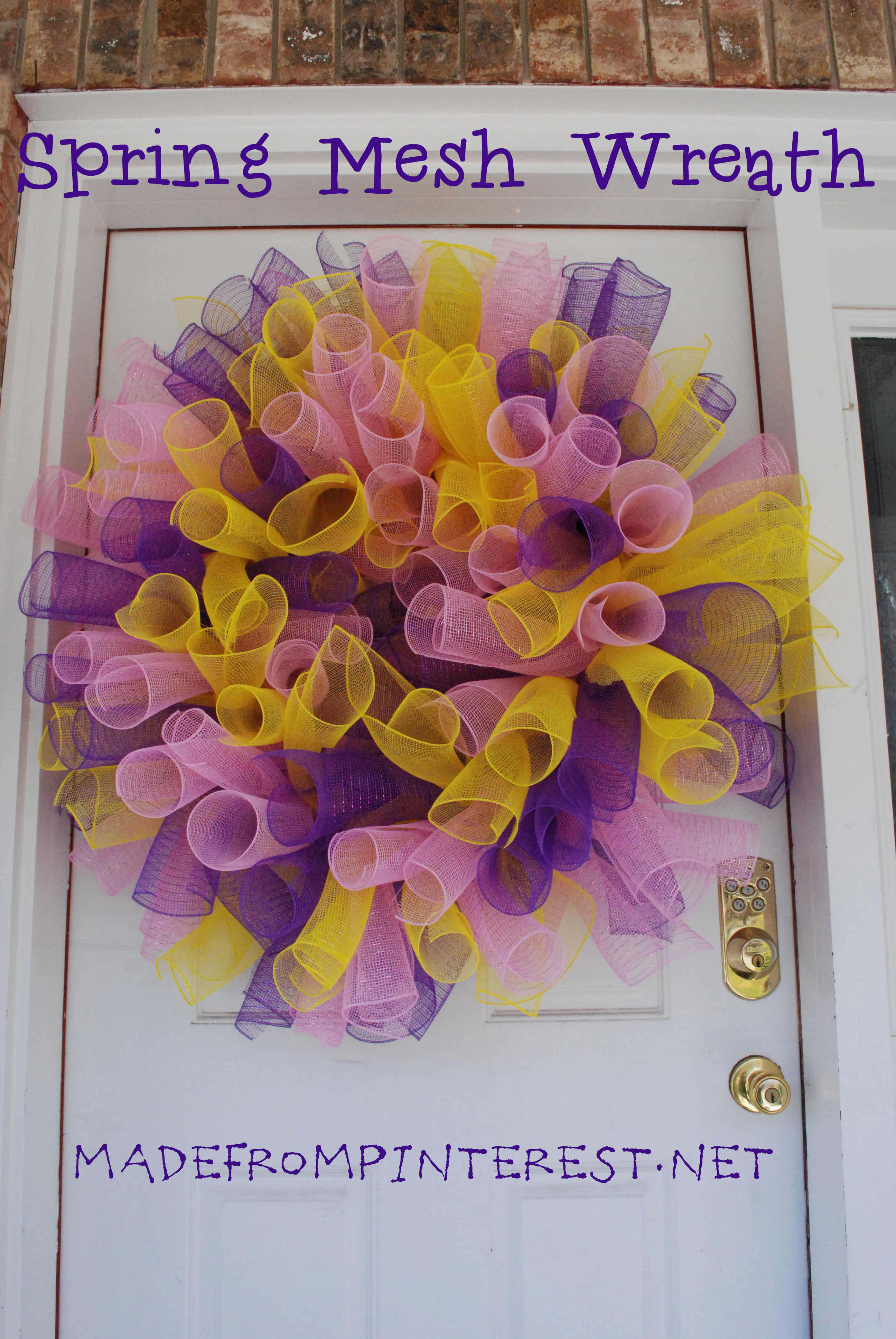 Here is what you will need:
16″ to 24″ wreath form, Deco Mesh rolls in whatever color you desire. You can even use four colors even though we used three. Pipe cleaners or chenille stems ( we cut ours in half), and scissors.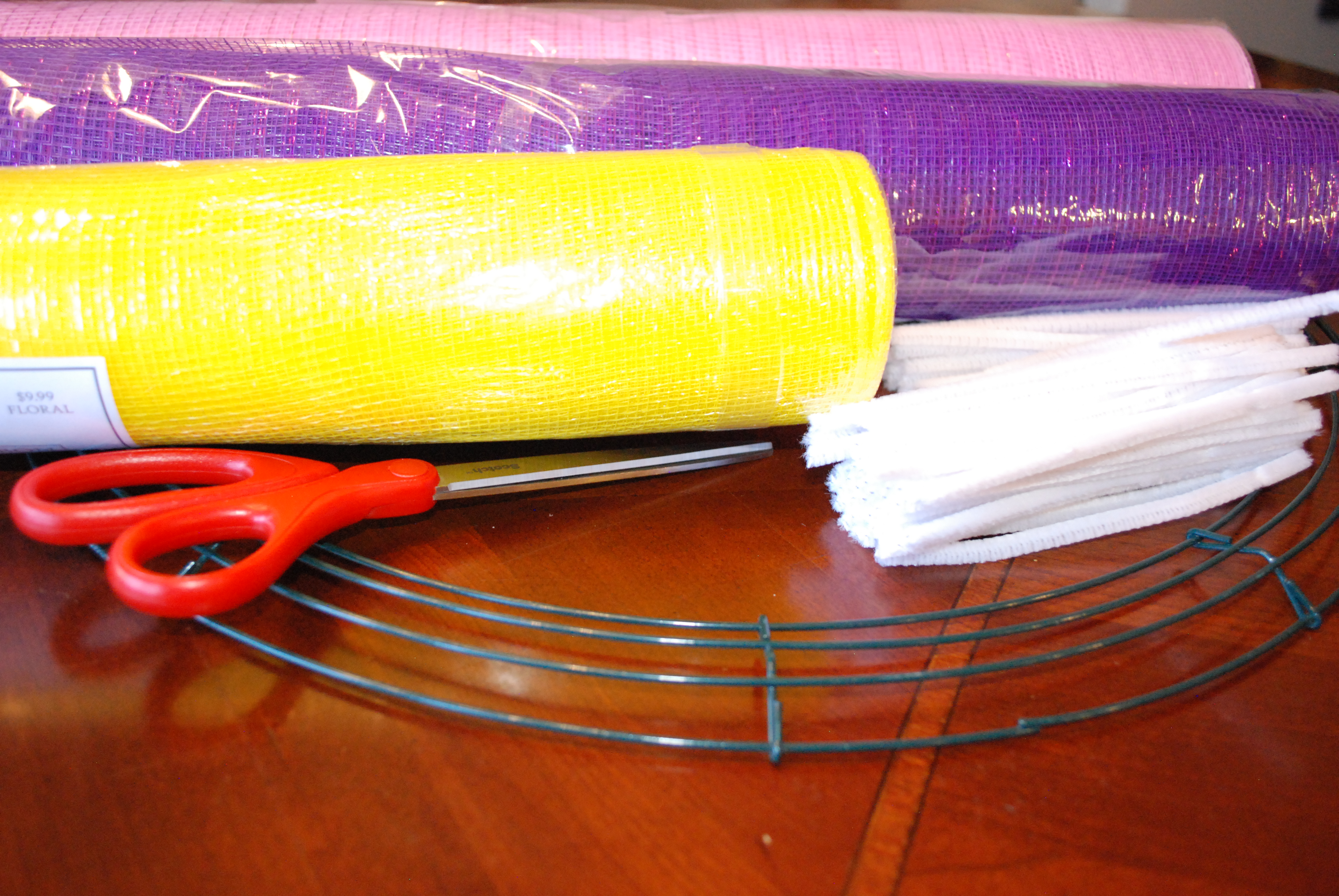 Cut your mesh down the entire length of your roll, anywhere between 9″ to 12″ wide. This will make a little spiral.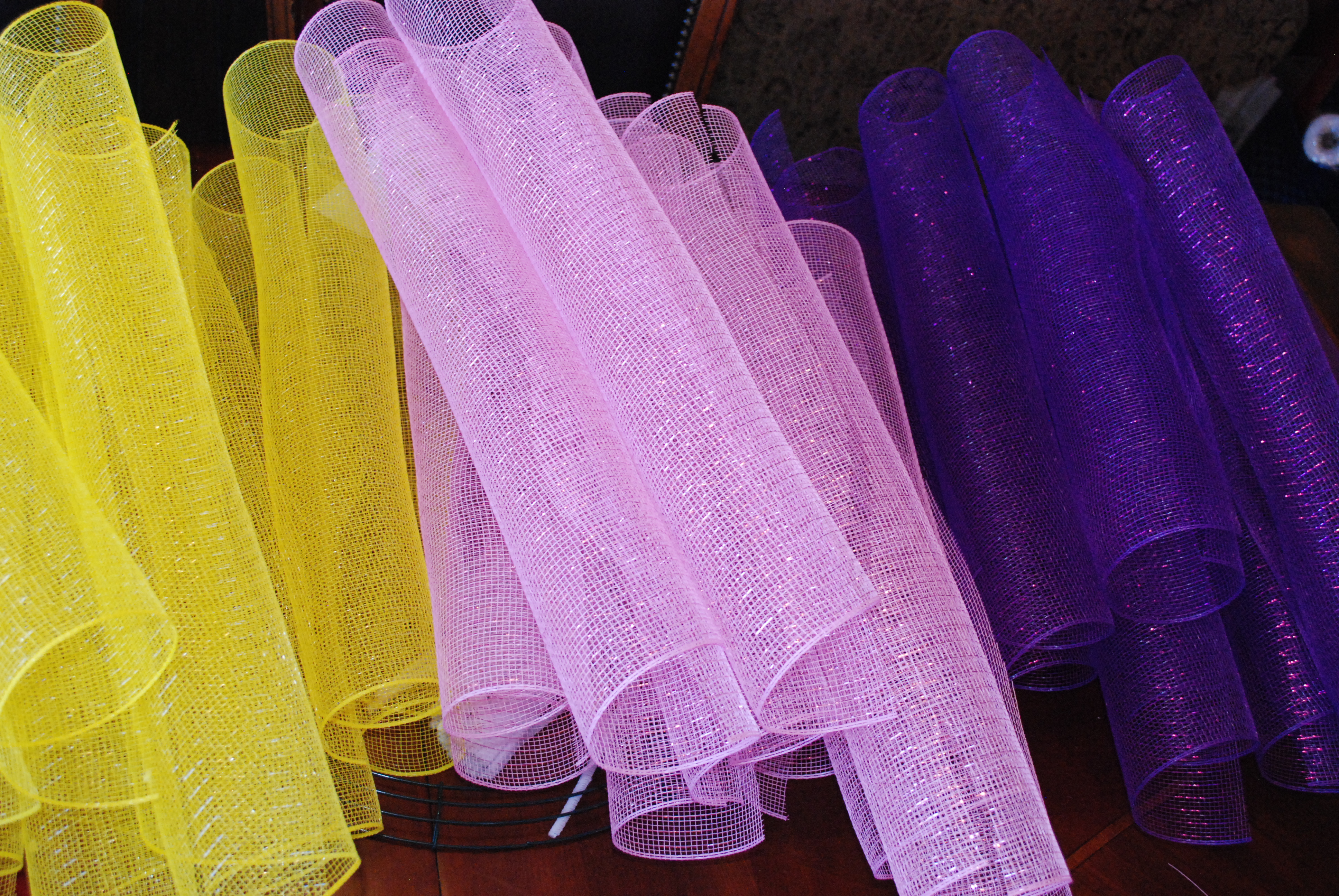 Roll the spiral a little tightly and pinch it in the middle. Gather your three or four colors together and wrap the pipe cleaners around the pinched middle. It should look like this: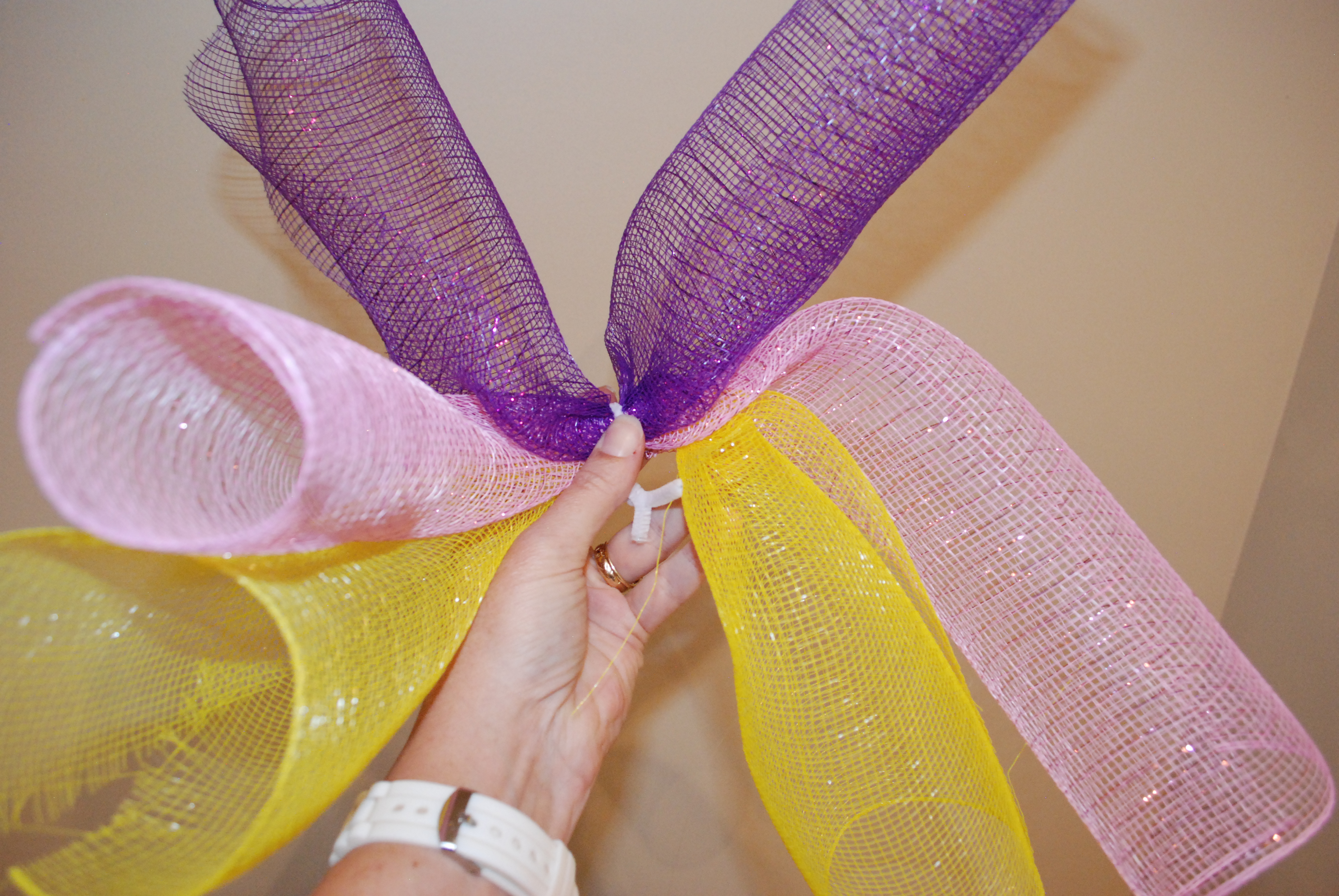 Next take your pipe cleaners and wrap them around the two middle wires of your wreath form. Twist tightly. Here is the back of ours: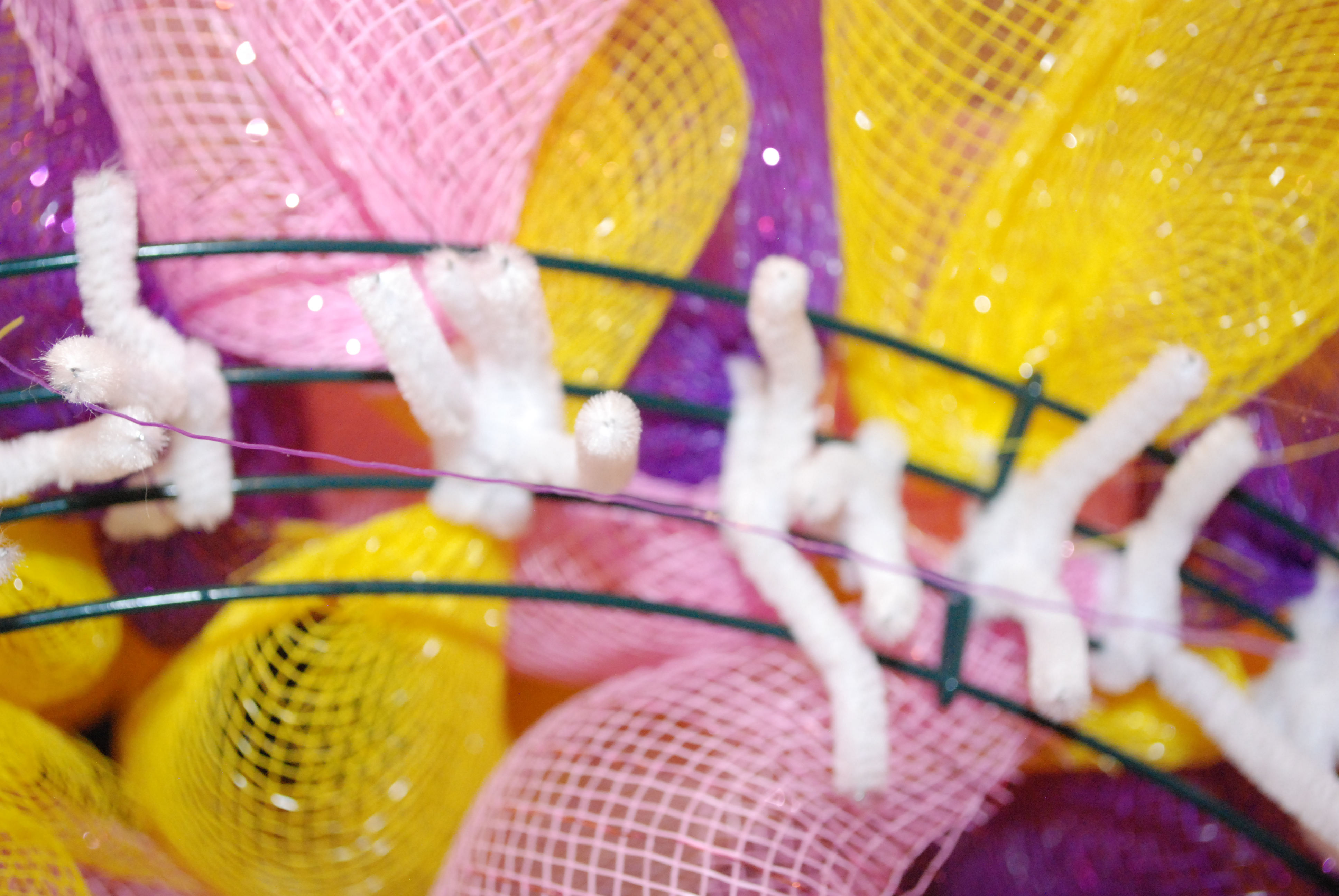 Here is what ours looked like after putting a few spirals on: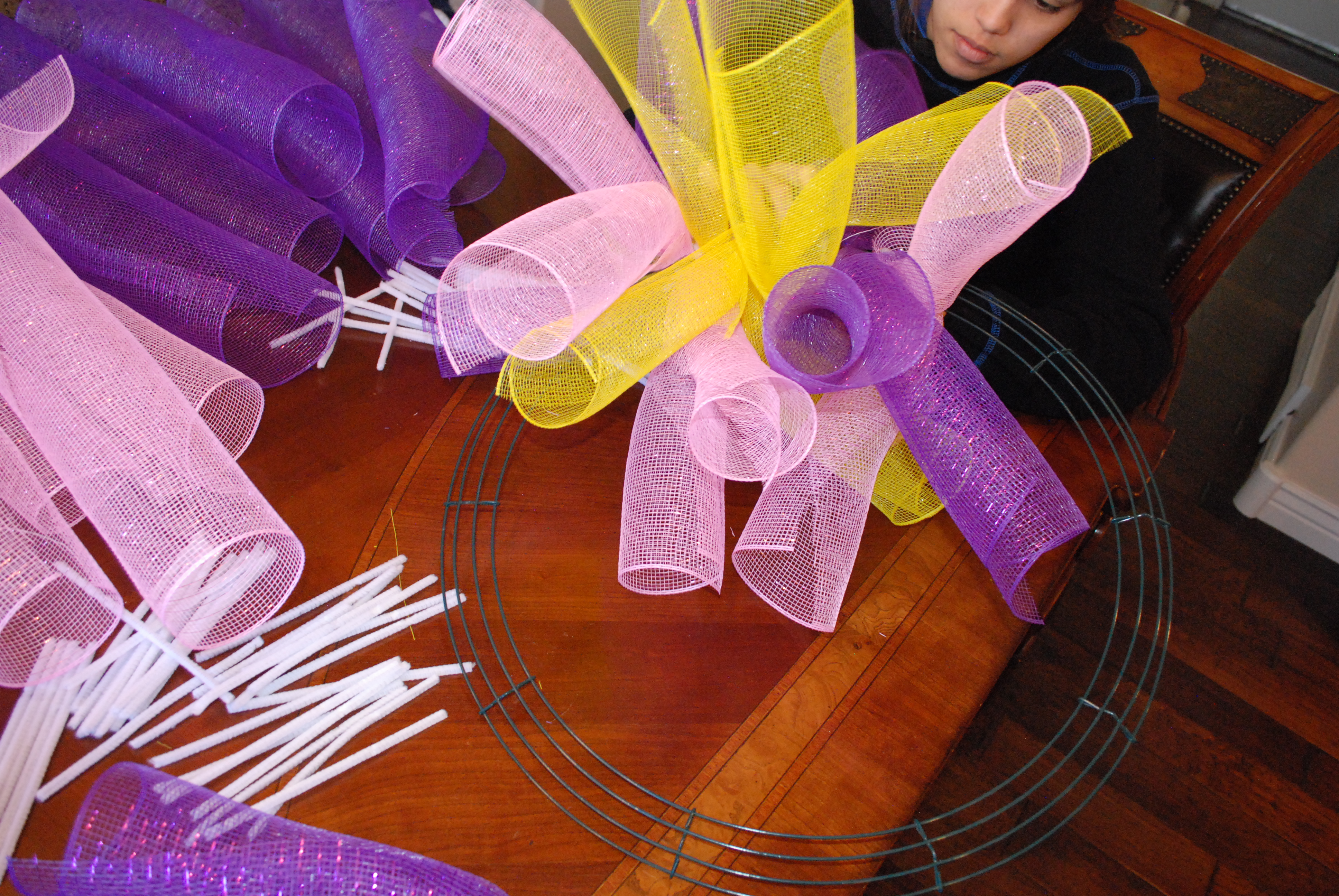 And HERE is our finished project!
This came out a little larger than we expected but look how great it looks on the door from further away. Sure can't miss this baby!!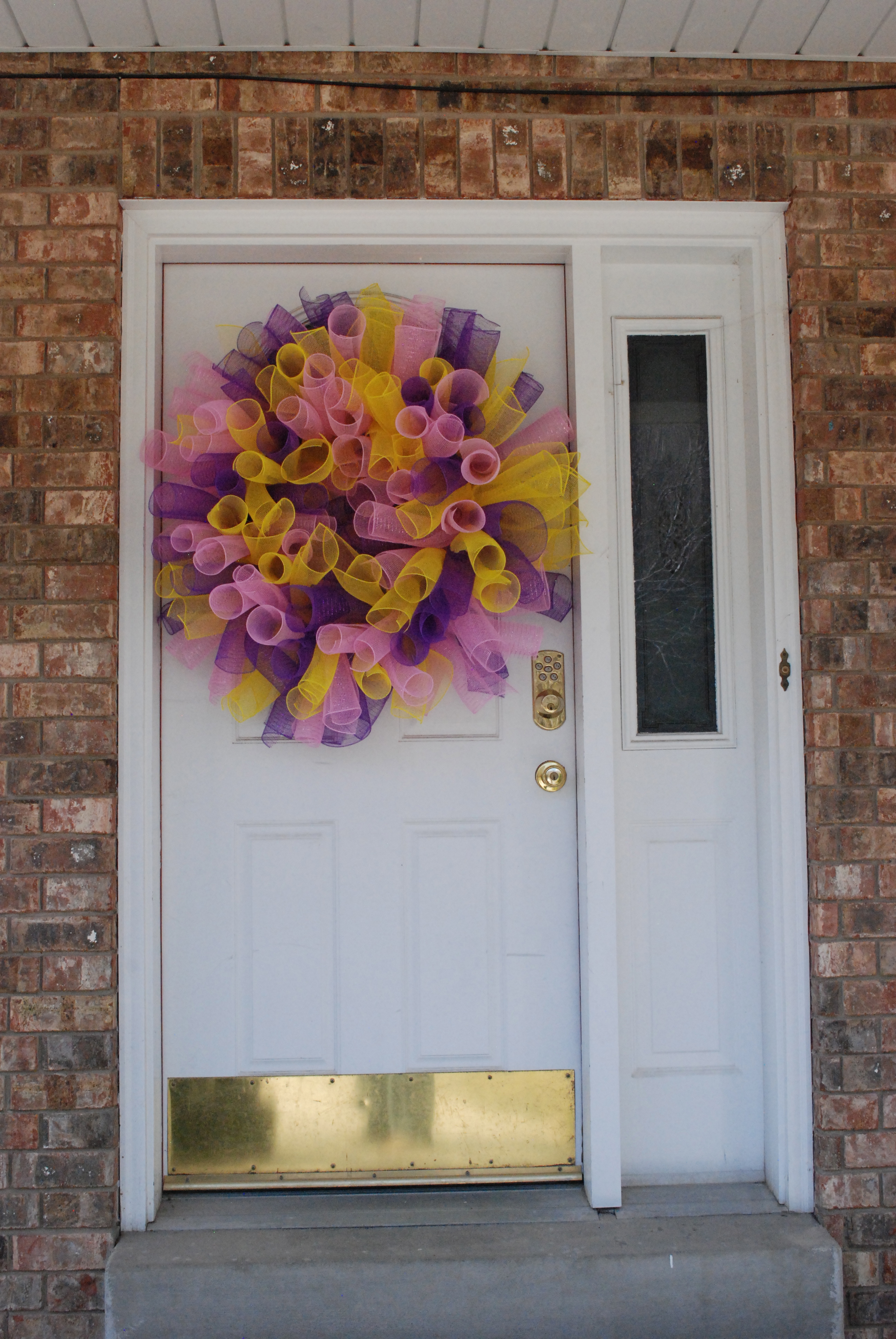 After a successful craft project , we couldn't end the afternoon without going out to lunch. And what better place than The Cheesecake Factory.? I had an amazingly fun day with my beautiful daughter who is now a professional crafter.
Now it's time to for me to go and organize my film negatives….what?…you don't know what negatives are?
With cheesecake in my stomach I can report that This Pin Rocks!
Want a wreath with a different look? Check out this beautiful Burlap Wreath tutorial.
We are happy to be linking with these sites today:
DIY Showoff – Keeping it Simple – Craft-O-Maniac – Lines Across – Its So Very Cheri – Jembellish – The Girl Creative