Do you count down when you know you're grandkids are coming? Mine are coming in five days and it's pretty much all I can think about. I already have plenty of these Fresh Fruit Frozen Yogurt Bites in my freezer just waiting for them to get here.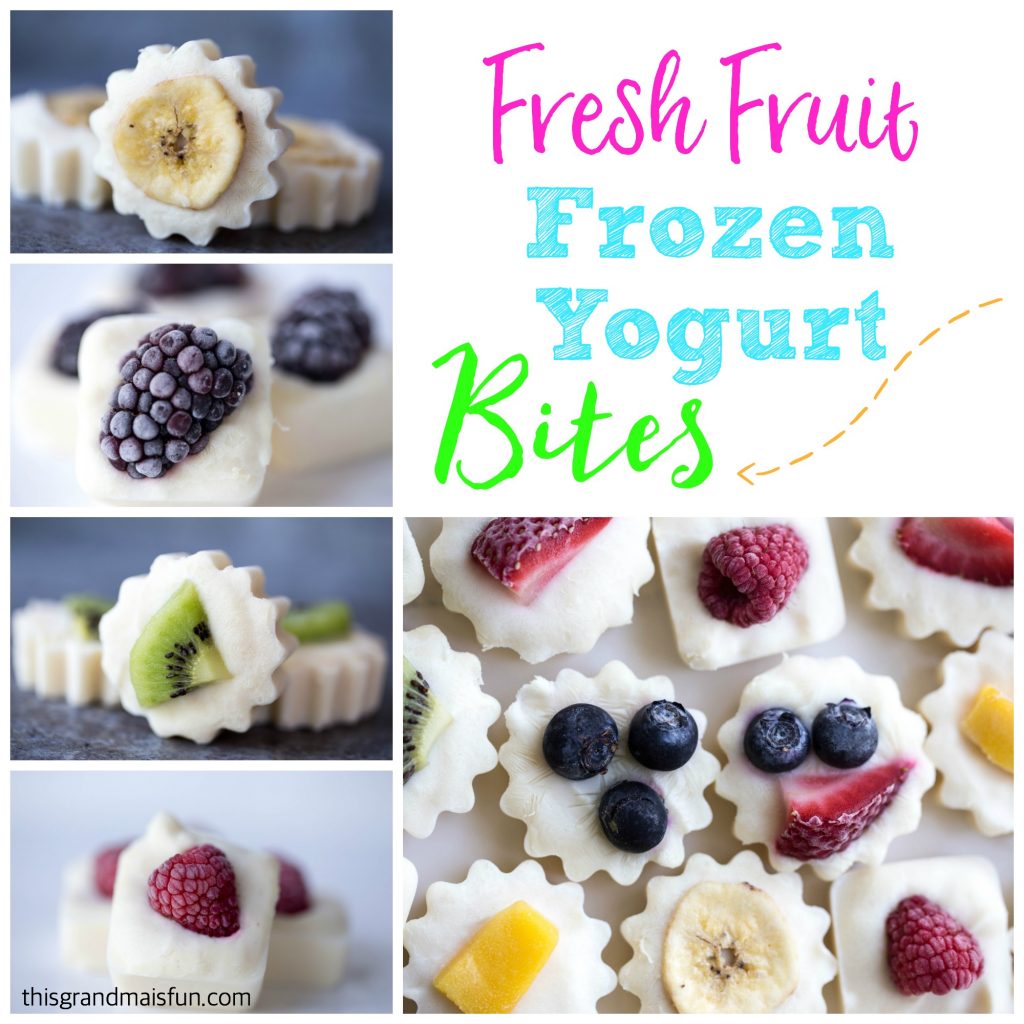 This post may contain affiliate links. What does this mean? If you purchase something we get a small commission at no extra cost to you. Thank you for supporting our blog! For more information, click to see our disclosure policy.
I don't know about you but figuring out what to make for my grandkids to eat when they are here can be challenging. I want to splurge them with goodies but their momma wants them to eat healthy.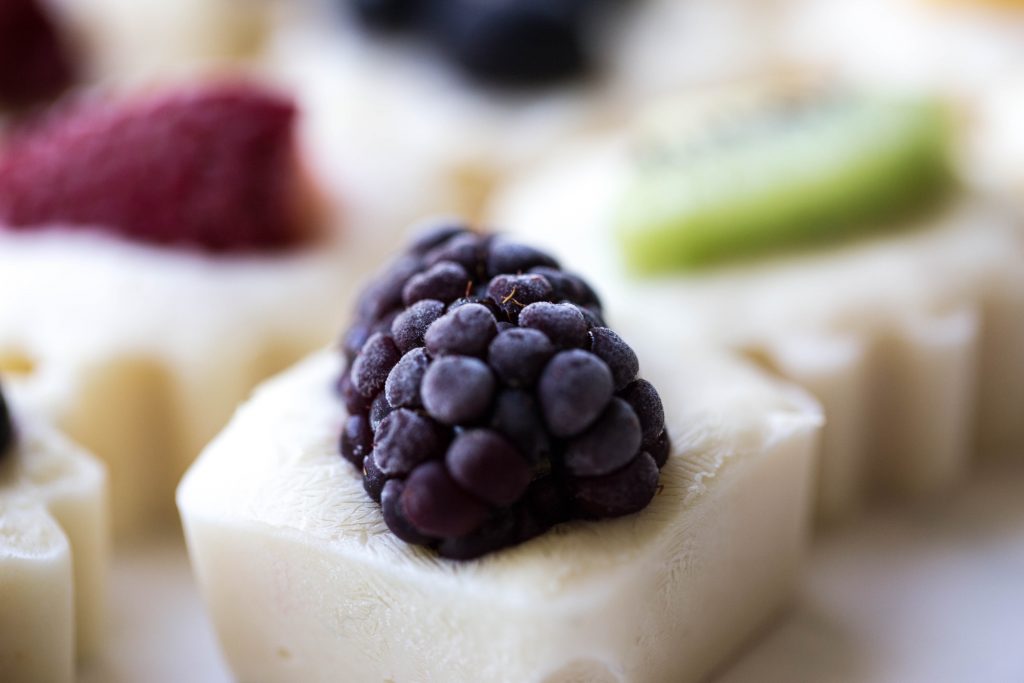 I get that. I want them to eat healthy too but a Grandma's got to have some fun, right?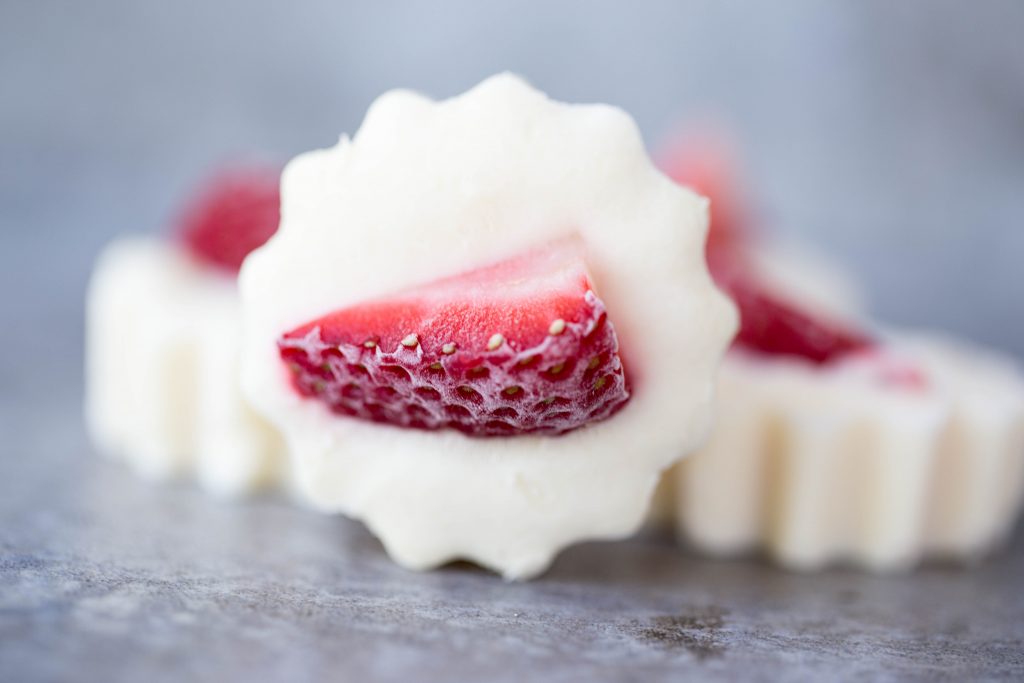 For me, trying to maintain a balance between healthy food and Grammy's treats is the key. I am hoping that these Frozen Yogurt Bites will satisfy the healthy momma requirements.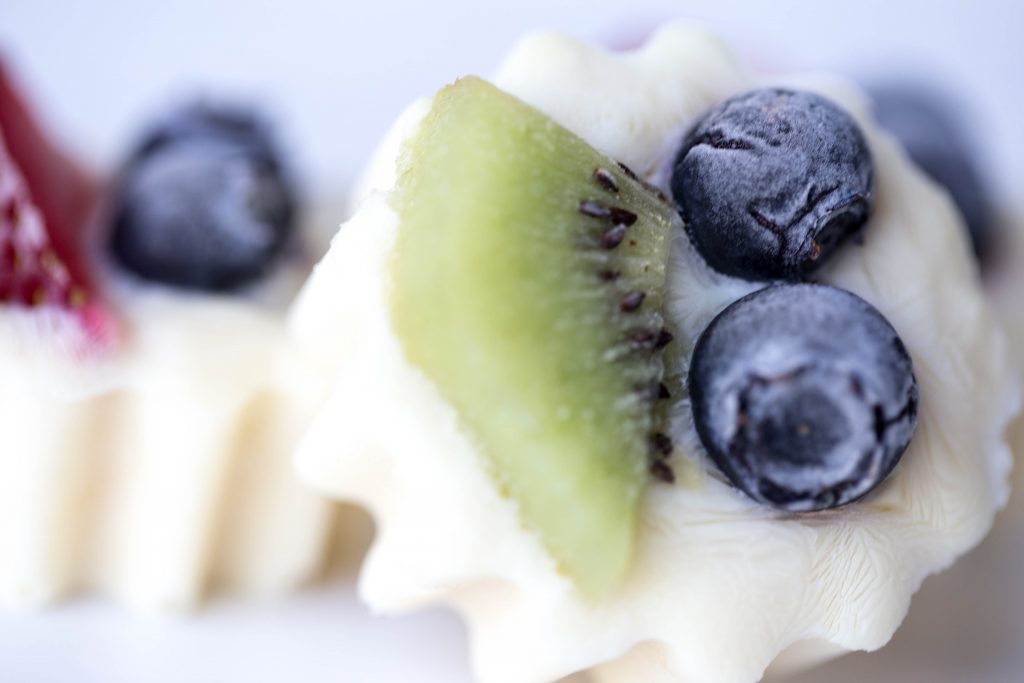 I mean they ARE made with greek yogurt. Anything that is made with Greek Yogurt is healthy, right? Plus look at all the delicious fresh fruit that you can use. Momma's got to be happy about that.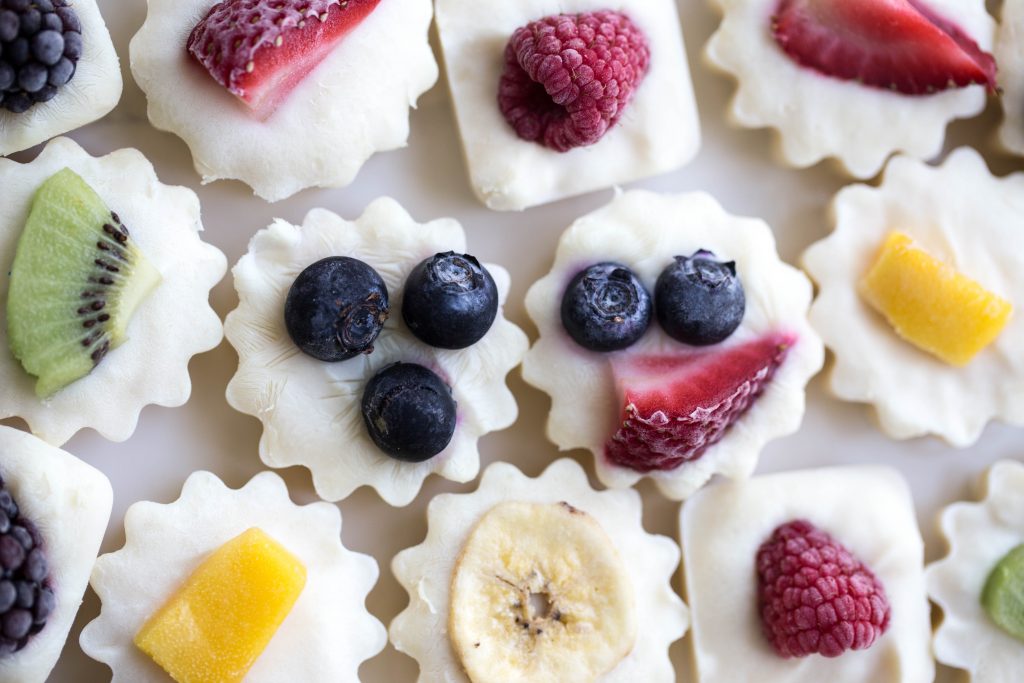 And these aren't just for kids. I used to have two gallon size ziploc bags of these just ready and waiting.
Now I only have one bag.
Hubby ate the other one.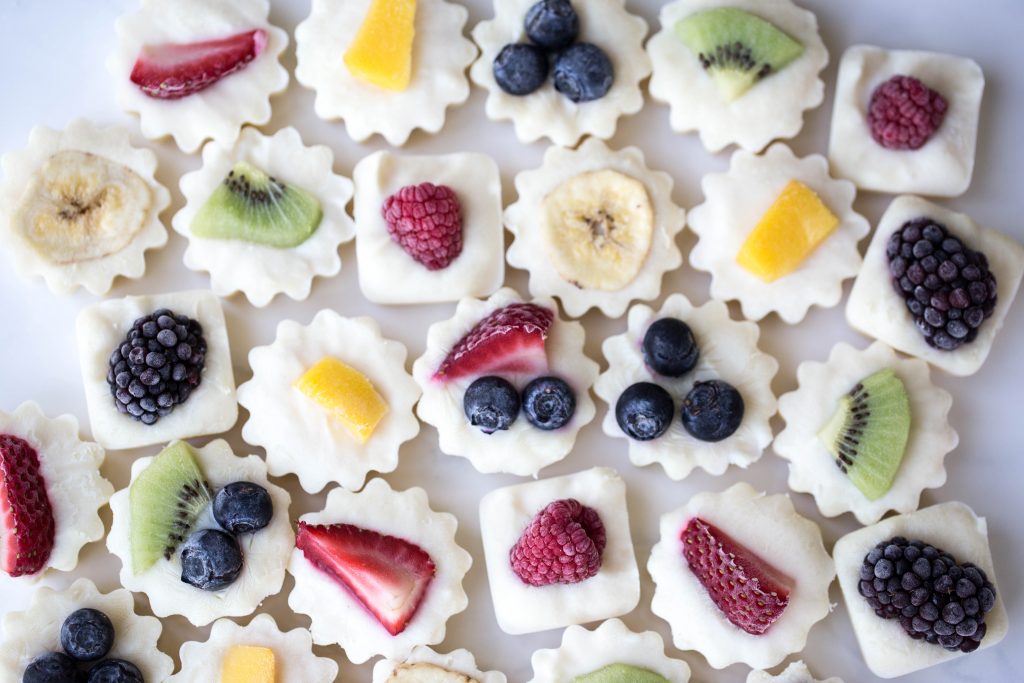 Luckily these are super easy and super fast to make and another batch is already freezing. My two grandsons are big berry eaters so I think they are going to be happy with these.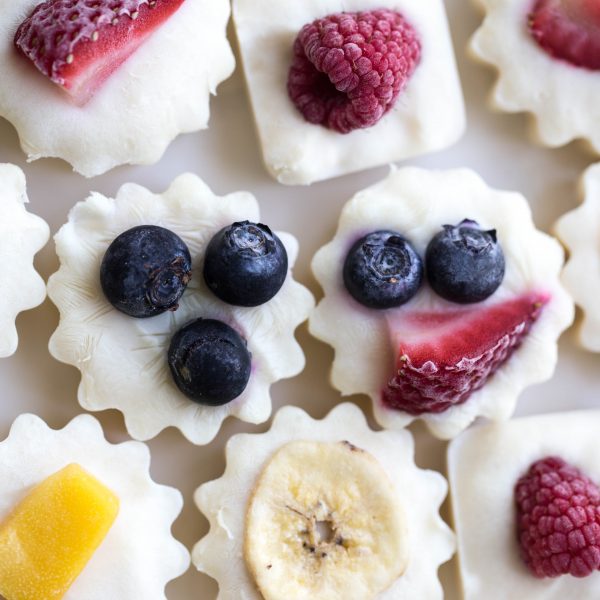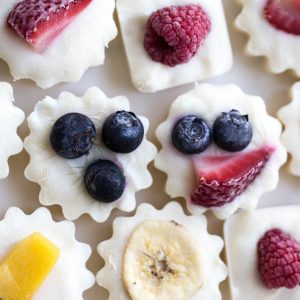 Fresh Fruit Frozen Yogurt Bites
Ingredients
Large carton of Greek Yogurt. My all time favorite is Greek Gods Yogurt in the Honey Vanilla Flavor which is what I used in this recipe. This stuff is heavenly!

Any type of fresh fruit you that you desire

Banana chips

Silicon molds

Cooking spray
Instructions
Lightly spray your silicon molds with cooking spray.

Fill each space with greek yogurt.

Fill all the way to the top.

Place your desired fruit on top.

If you want to use banana, I would recommend using banana chips as I did here.

Freeze until completely frozen.

Remove from your molds and keep in the freezer. I am keeping mine in ziploc bags.

These are good for 3-4 weeks.
Now that these are freezing and ready to go, it's on to making some cookies, brownies, an ice cream cake and some chocolate drizzled popcorn.
Just don't tell their mom.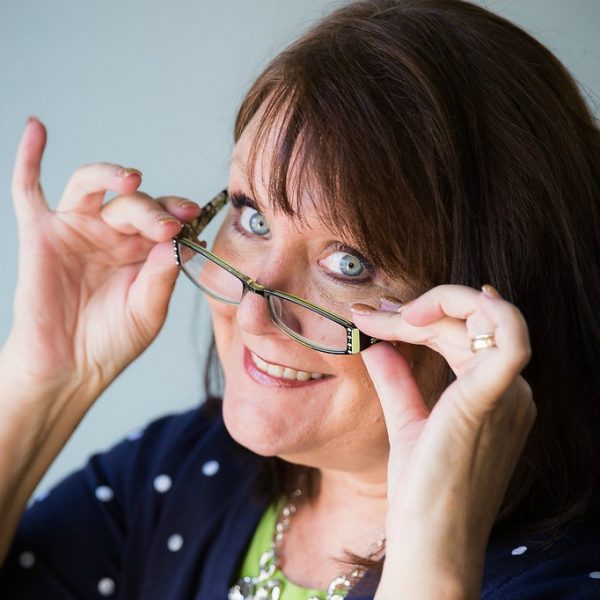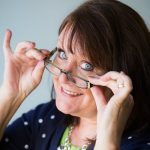 Save
Save
Save
Save
Save
Save