After a holiday of delicious, satisfying food, I crave something healthy to eat to relieve my guilt from having overindulged. But I would prefer to trick my senses into believing that I am still indulging. It would be too much of a shock to my poor taste buds to make an overnight, dramatic change. Unkind, really. Besides, in my opinion, healthy food that doesn't taste good, isn't good. Because if I have no desire to eat it again, what good does it do? I found just the thing. It is Garlic Parmesan Roasted Squash. Summer squash is wonderful because it pairs well with other foods that I really enjoy, like garlic and you guessed it, freshly grated Parmesan. After sprinkling the cheese over the green and yellow squash medallions, it even looked pretty, see?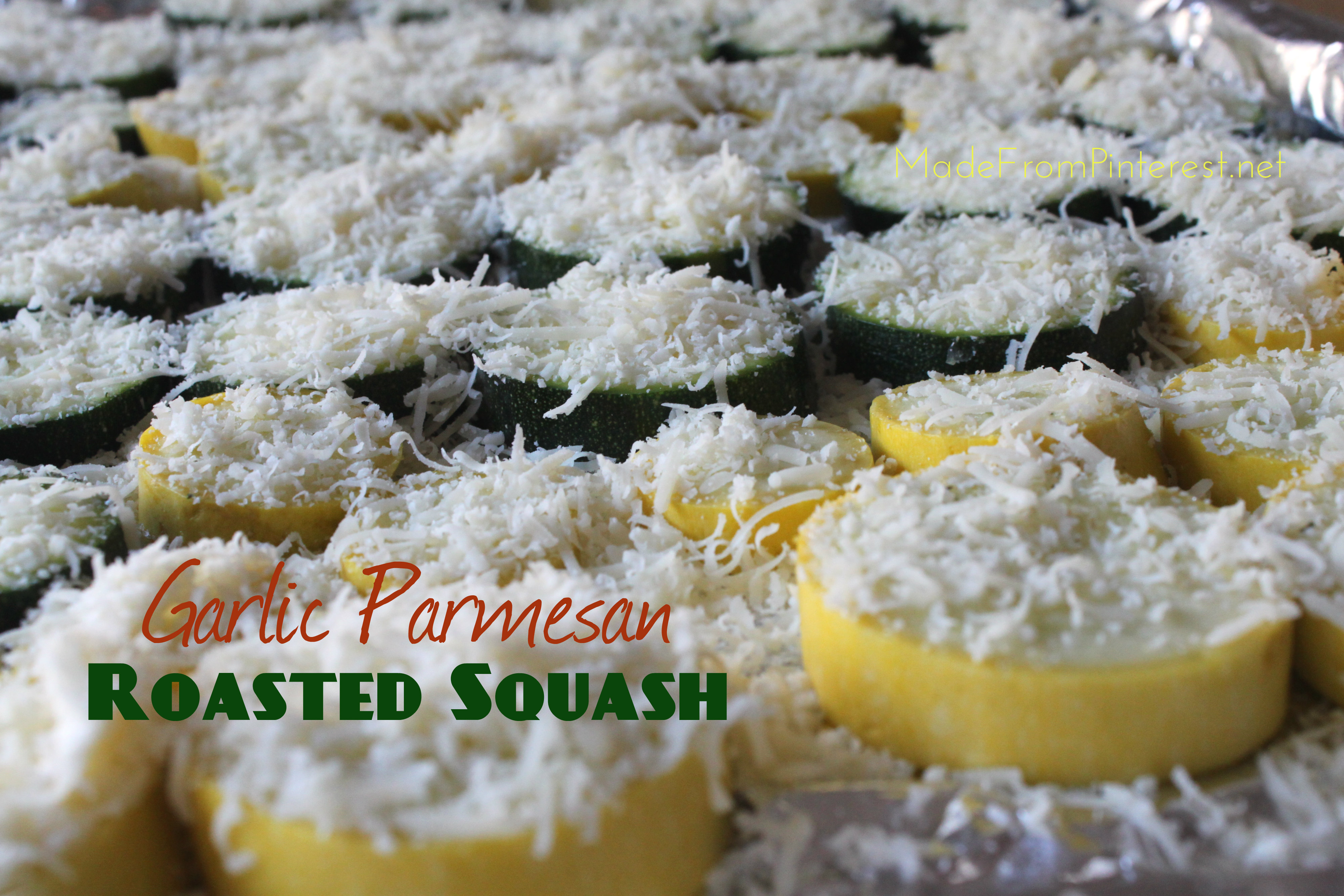 Then as it roasted, it filled the house with the aroma of garlic and melting cheese. I think masking the natural flavor of boring vegetables is a good thing. Debbie agrees. See her post about Homemade Ranch Dressing. My apologies to veggie purists out there who feel that vegetables don't need any dressing up. You are a small group of people. And I like you, I really do, but the rest of us need a little help eating healthy. I love that this dish is as easy to prepare as it is to clean up. If all this sounds good, this is a dish you just have to try.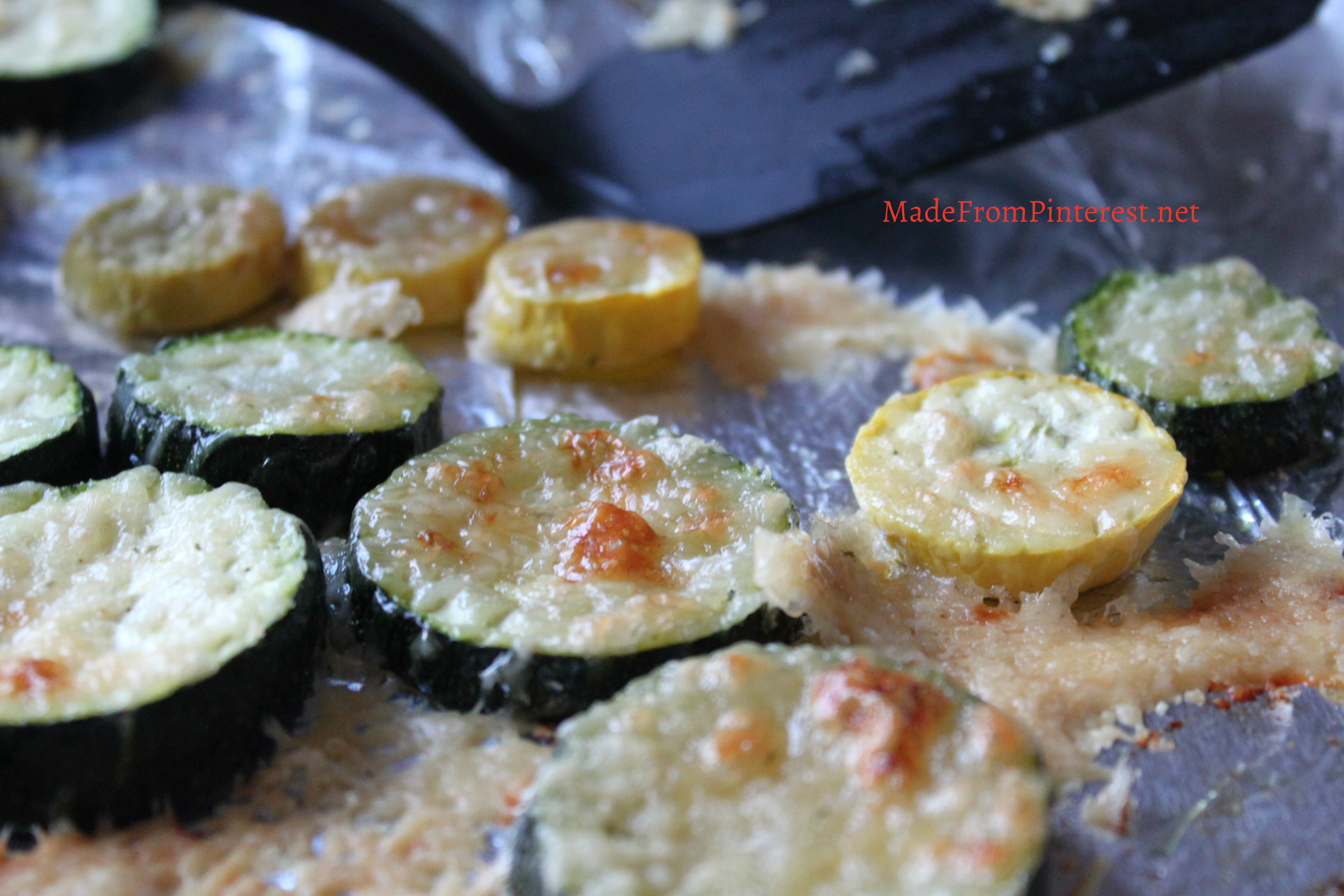 It was so good, I made another batch the next day just for myself. Thank you to Kate's Plates for helping to relieve my holiday food guilt. These tasted great and I felt good eating them!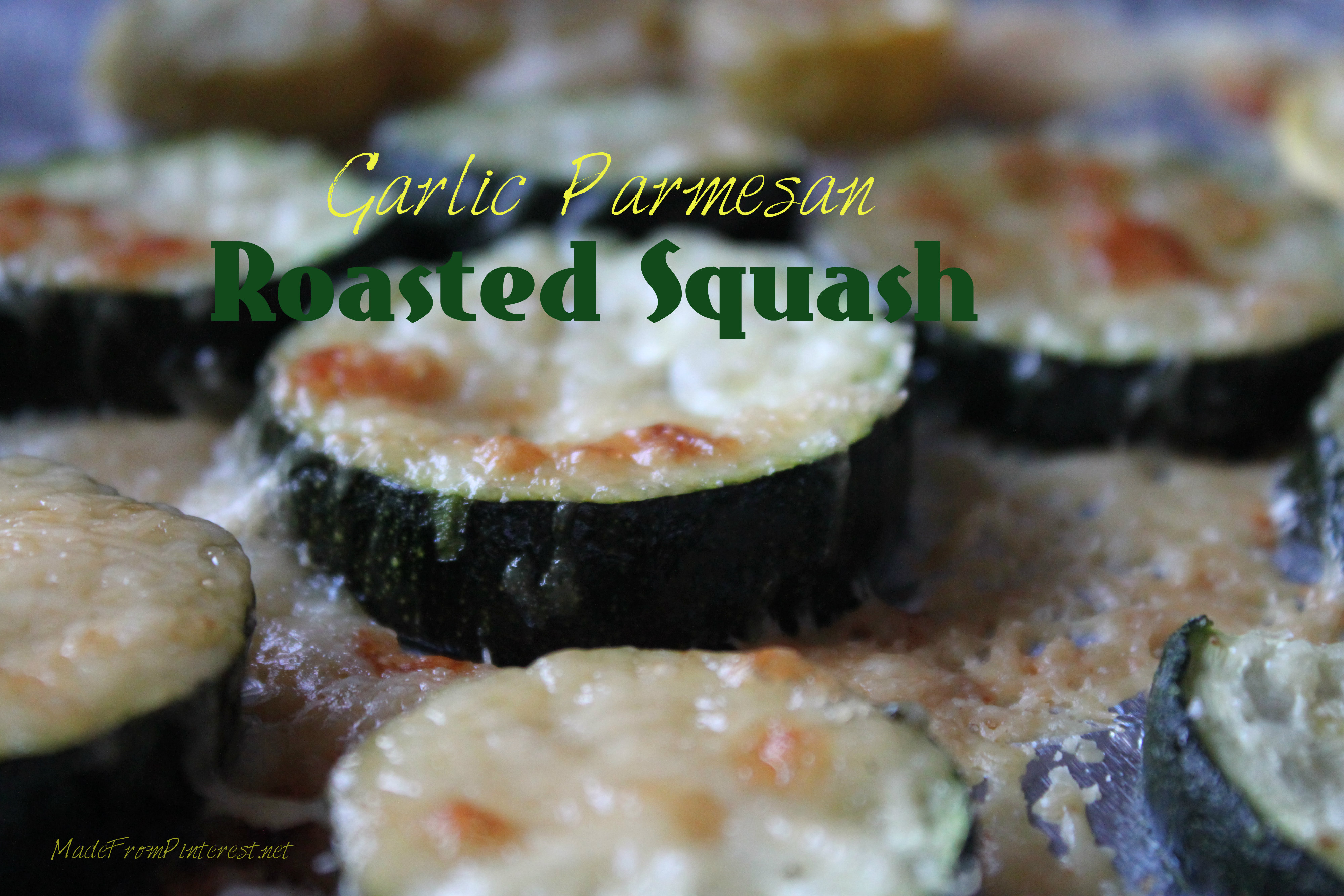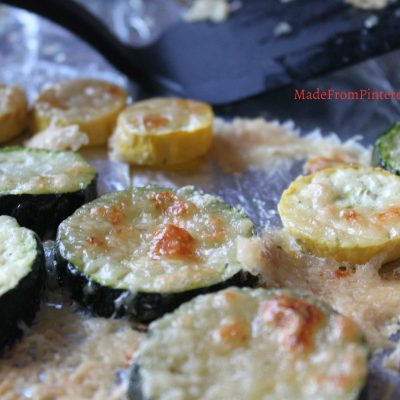 Garlic Parmesan Roasted Squash
Ingredients
Freshly grated Parmesan Cheese

Garlic Salt

Green and Yellow Squash
Instructions
Wash and dry squash.

Cut squash into 1/2 inch medallions.

Sprinkle with garlic salt and parmesan.

Broil in oven until cheese is lightly toasted and golden brown, about 20 minutes.
This healthy food rocks!
Sherri (The baby of the family)