Does it feel like spring in your neck of the woods yet? It doesn't in mine. Yesterday we had drizzling rain and strong winds. I was all set to complain and whine about it (I am not a fan of winter weather. See my post about Buttermilk Blueberry Breakfast Cake if you are in the mood to hear me whine about it some more.
Or if you are in the mood for another great recipe! :)), when I saw pictures on Facebook of some of my favorite family members having their Easter egg hunt. After looking at the pictures, I felt that I had no room to complain about my wind and drizzle. Mind you, it hasn't stopped me from whining, just made me aware that there are others with more right to whine than I. Why?
In the front of the picture is my darling niece in her pajama pants, snow boots and jacket, lifting her brightly colored Easter egg of the snow covered ground. At least where I live my winter dormant plants in the garden are showing small signs of life again. It gives me hope.
One of the few things I like about winter is soup. This recipe for Tortellini Sausage Soup was warm and comforting on a cold day. I would eat soup year round, but my wonderful hubby says soup belongs in winter, not summer! So during the winter, we have a lot of soup, since I don't get to have it as much as I would like the remaining months of the year.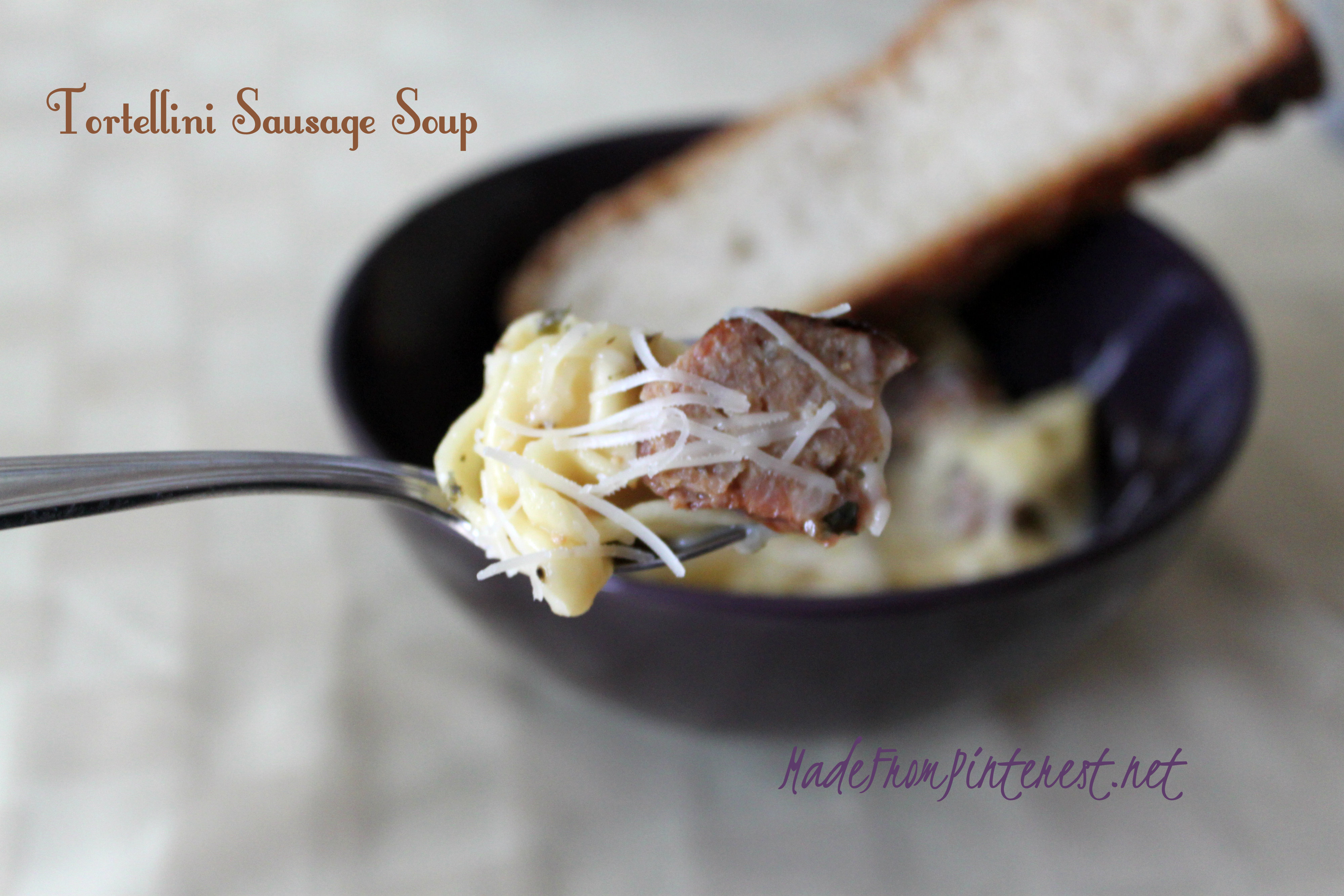 A friend of mine taught me how she plans her menu each week for her family. She has a list of meals her family enjoys. Each week, she looks at her calendar and picks from the list what she will prepare that week. She chooses simpler meals for busy days and the more involved for days where she will have more time.
The tip I learned from her that I like best, is that she has a list of last minute, emergency meals for when everything goes wrong, that can be prepared from ingredients she always has on hand and takes a short amount of time to prepare. This is a perfect cold weather emergency meal. It can be put together in about 30 minutes and all the ingredients can be stored in the freezer or pantry.

Tortellini Sausage Soup
Ingredients
3

cups

cooked Italian sausage

3

cups

uncooked tortellini

4

cups

water

1

can evaporated milk

6

chicken boullion cubes

Sherri from MadeFromPinterest.net used chicken base

1

tbsp.

oregano

1

tbsp.

parsley

1

tbsp.

chives

salt & pepper to taste

Parmesan cheese grated
Instructions
Put all ingredients except tortellini in medium size sauce pan and bring to boil.

Allow to simmer about 15 minutes.

Add tortellini and allow to boil according to pasta pkg. instructions.

Sprinkle with freshly grated Parmesan cheese and serve.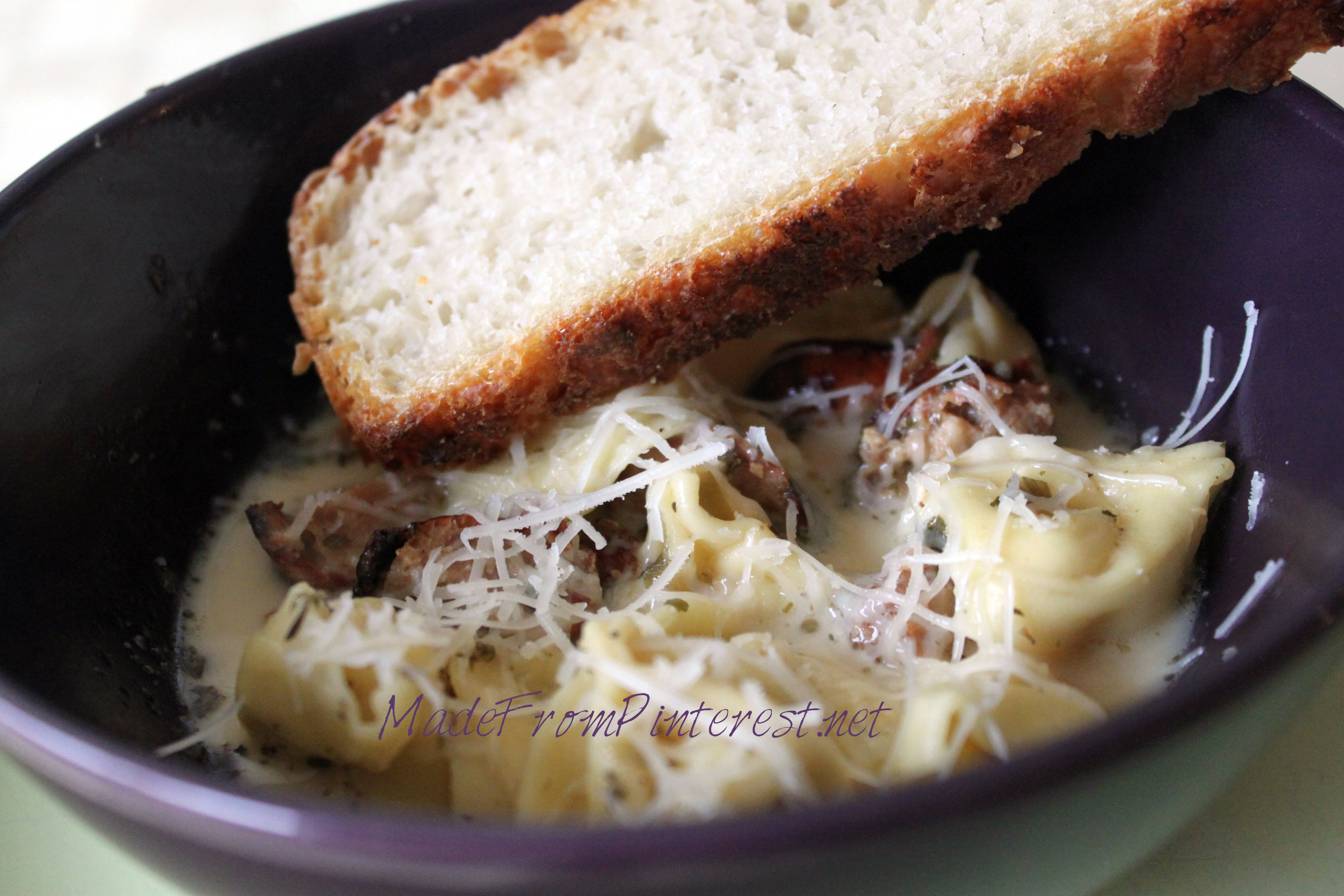 Thank you to Party in my Kitchen for a tasty winter emergency meal.
This Pin Rocks!
Spring on over to these sites we are linking with today! – Chef in Training – Housewife How To's – Mandy's Recipe Box