"Mom what can I have to eat" ? Usually it's not to hard to answer this question. But, when it comes from my daughter (16) who is gluten free, it gets more challenging. I'm always looking for products and recipes that aren't just good for being gluten free, I'm looking for products and recipes that are so good you can't tell they are gluten free. A friend of mine told me about a new GF flour called Cup4Cup that is supposed to be fantastic. Hmm…..I've heard that before and the results have been lacking! Since my friend is a fabulous cook I decided to give it a try.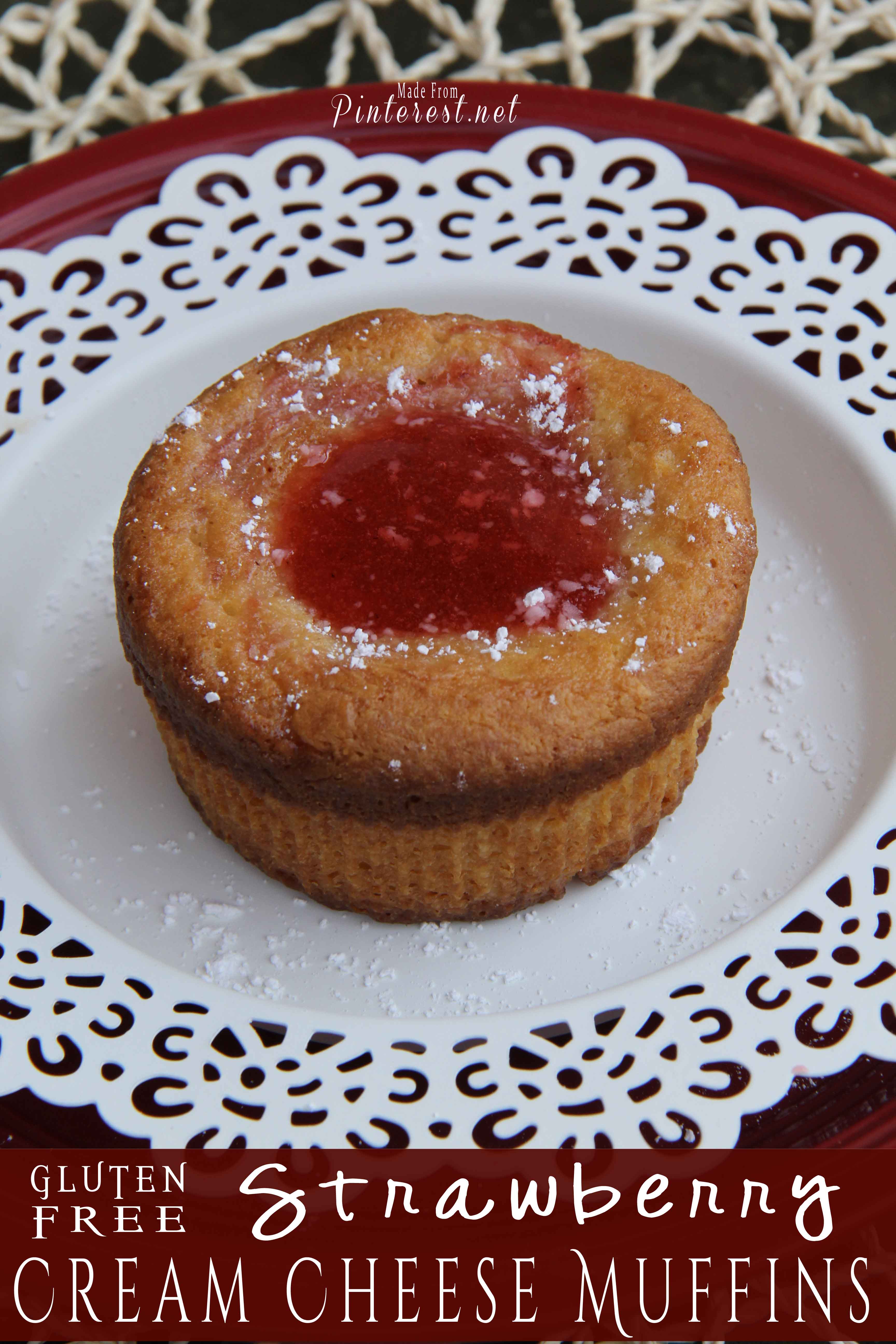 I purchased a bag of the Cup4Cup flour and headed to Pinterest to find a recipe to try it out with. Strawberry Cream Cheese Muffins from Hugs and CookiesXOXO caught my eye right away. Cream cheese yes, strawberry jam double yes, muffin oh yea! I haven't had a decent yummy muffin since going GF.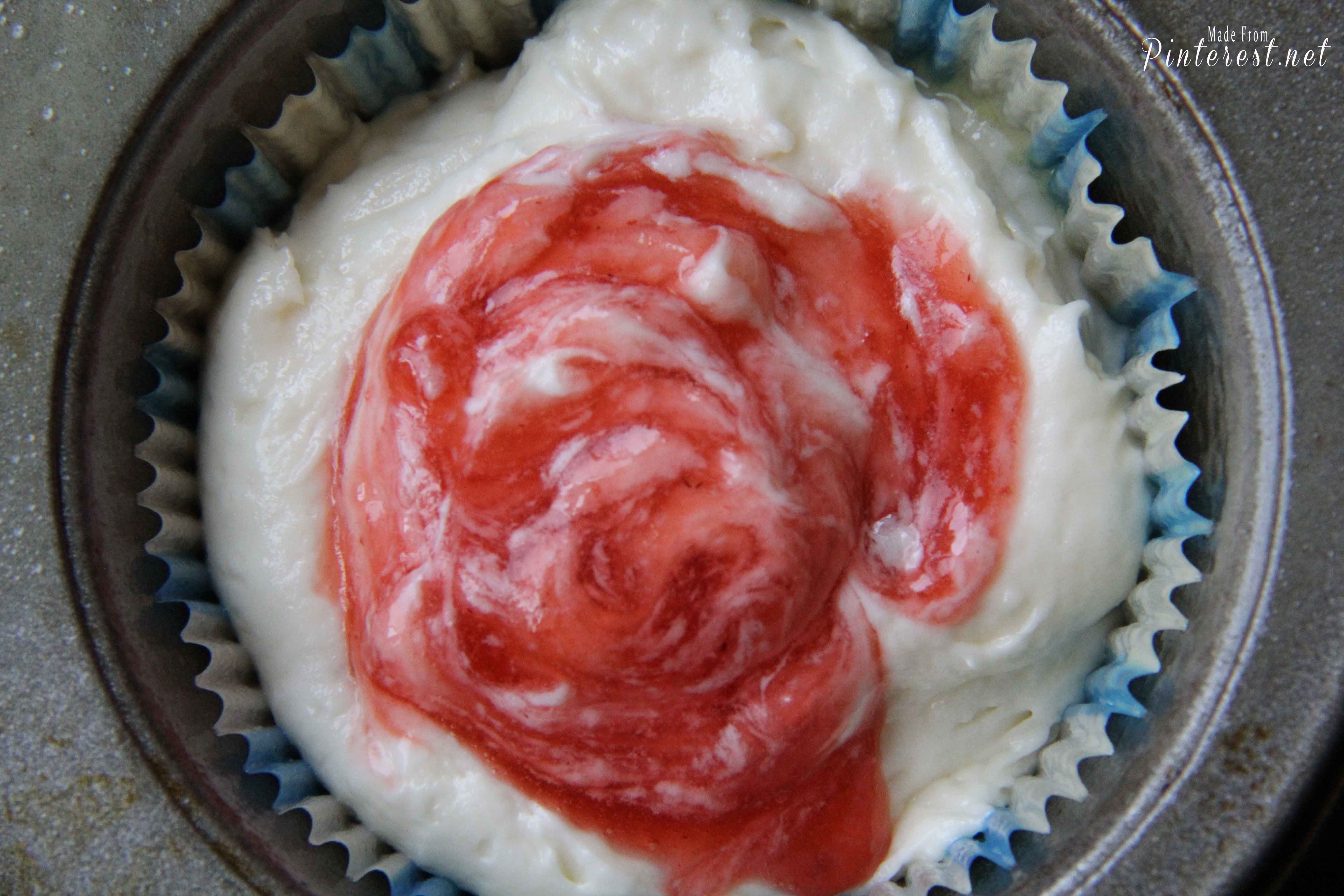 I whipped up the batter in just a few minutes, sprayed my muffin cups and filled them 2/3 full. You then place a dollop of strawberry jam on top of the batter and swirl it with a toothpick. Test #1 how does the batter taste? Oh my, let's just say we were short two muffins worth of batter. The vote was unanimous Maddy and I LOVED IT! (If I die of Salmonella I'll go with a smile on my face!)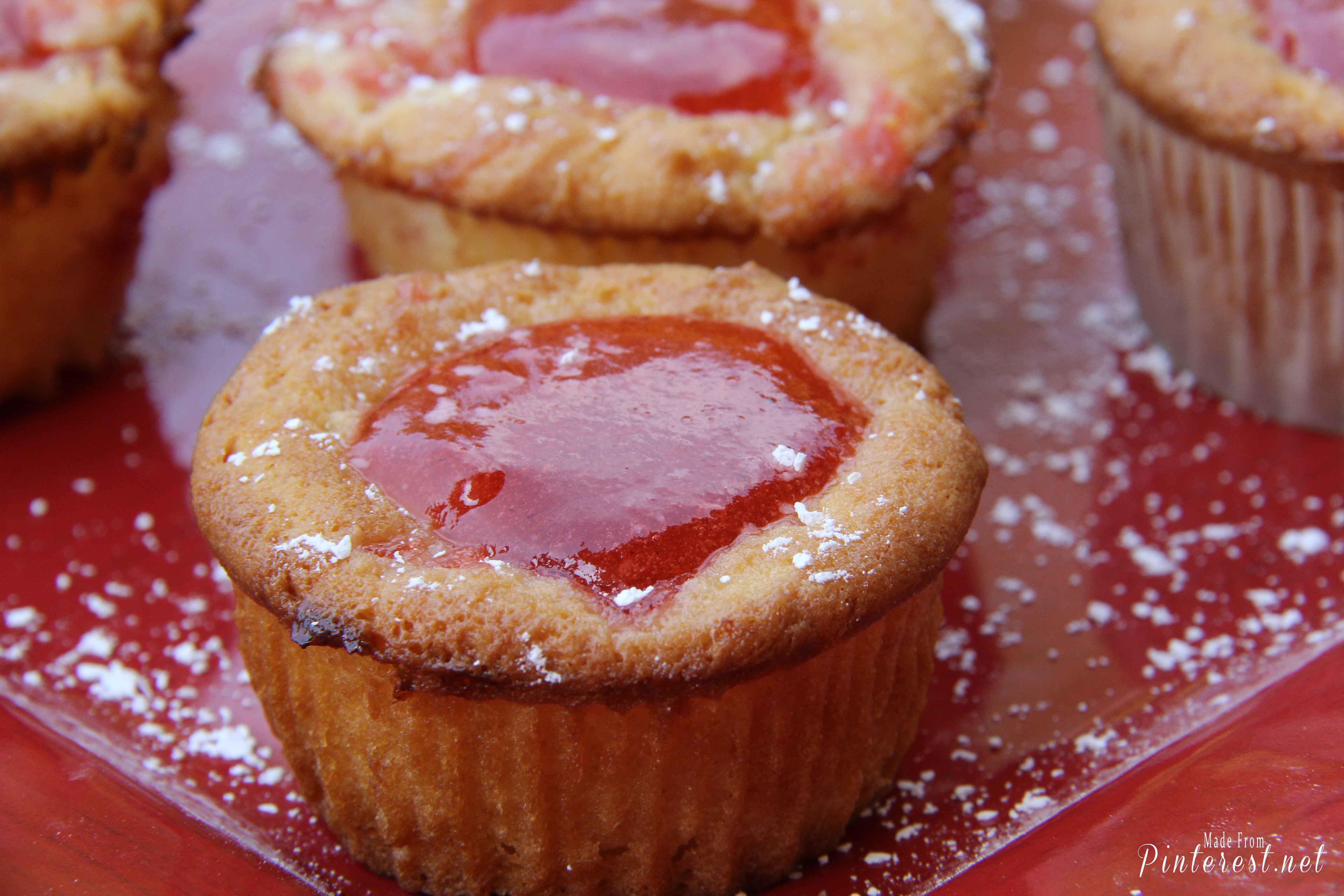 Test #2 appearance, as you can see they baked up beautifully. They dipped in slightly where the strawberry jam was swirled in. There was only one thing to do, put another dollop of strawberry jam on top! I'm a culinary goddess.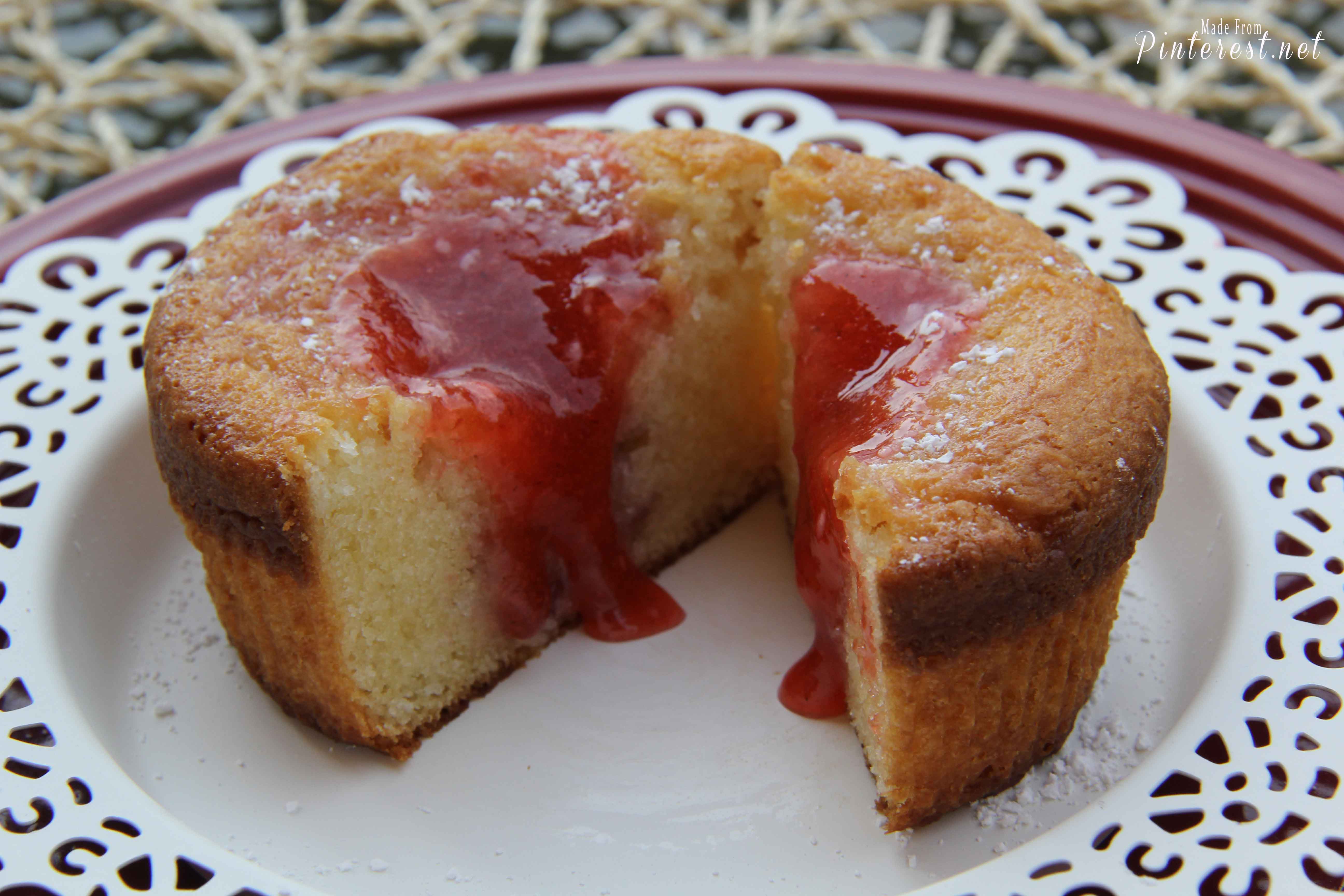 Test # 3 the most important test, is two fold, texture and taste! I waited with baited breath while my daughter took her first bite. "Hey Mom these are really, really great"! Imagine me doing a happy dance in my kitchen right now! She liked it, she really really liked it! My turn next, I took a bite and she was right – these are awesome. I could serve them anywhere and no one would know they are gluten free. The texture is perfect, just like a real muffin. I might just have to test the flour again later this week in the form of chocolate chip cookies……stay tuned.
As for the muffins well……
This Pin Totally Rocks!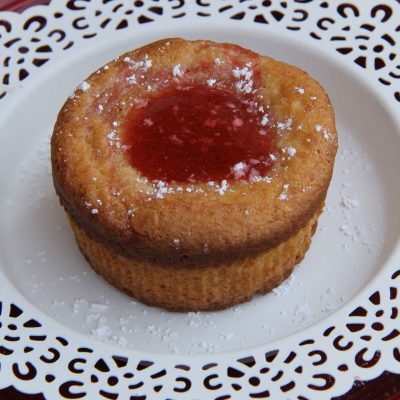 Gluten Free Strawberry Cream Cheese Muffins
Ingredients
1 1/4

C.

CUP 4 CUP FLOUR

1

TSP.

BAKING POWDER

1/2

TSP.

BAKING SODA

1/4

TSP.

SALT

8

OUNCES

CREAM CHEESE

1

STICK BUTTER

1

CUP

SUGAR

2

EGGS

1 /4

C.

MILK

STRAWBERRY JAM

COARSE SUGAR
Instructions
LINE MUFFIN CUPS. PREHEAT OVEN 350. MIX THE BUTTER, CREAM CHEESE AND SUGAR. ADD EGGS. ADD DRY INGREDIENTS AND MILK.


DIVIDE IN 6 HUGE MUFFIN CUPS.
TOP EACH WITH A DOLLOP OF JAM AND SWIRL IN WITH A TOOTHPICK.
SPRINKLE ON COARSE SUGAR.


BAKE APROX 30 MINUTES (FOR X-LARGE MUFFIN CUPS AND 20 FOR SMALLER ONES) CAN TOP WITH POWDERED SUGAR WHEN COOL.
We are happy to be linking with these awesome blogs: Sugar Bee Crafts – Mandy's Recipe Box – Ladybug Blessings – Memories by the Mile – Hun…What's for Dinner – The Recipe Critic – Pint Sized Baker – A to Zebra Celebrations – Elizabeth & Company – My Uncommon Slice of Suburbia – The DIY Dreamer – New Nostaligia – Hope Studios – Funky Polkadot Giraffe – The Blackberry Vine – The Breezy Birdie