This Hearty Chicken and Rice Soup is the perfect pick me up on a long chilly day and is super easy to make!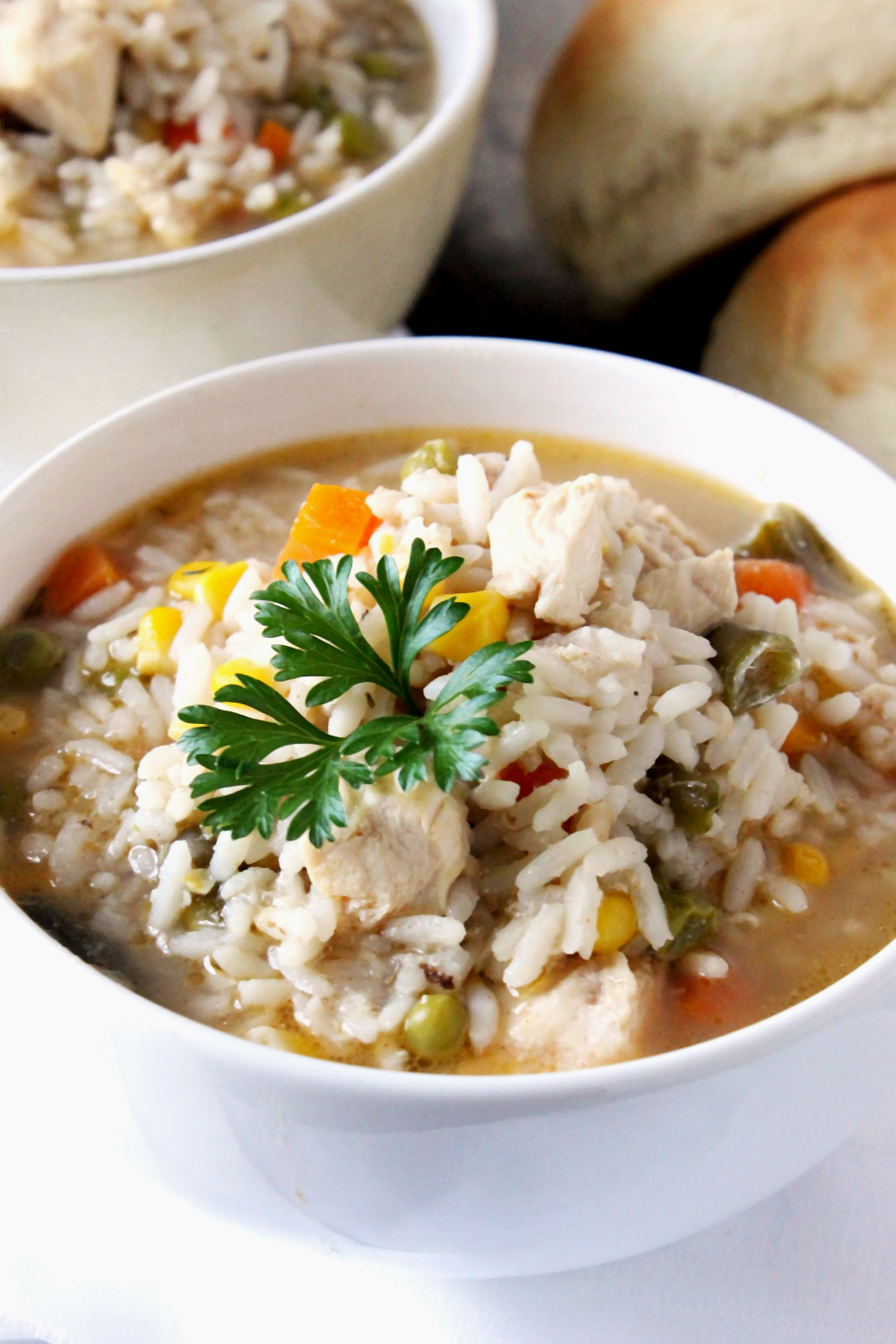 Hey guys, it's Margaret Anne from Natural Chow back with another simple and delicious recipe for ya!
I'm sure I'm not alone in this but when it's cold outside and the sky is dreary, all I want is comfort food. And right now my go-to recipe has been this chicken and rice soup.
One of my favorite things about this recipe is that you can make a batch and store it in the fridge for an easy meal later in the week. I'm all about meal prepping to save time during a busy week and this scrumptious chicken and rice soup is perfect for that.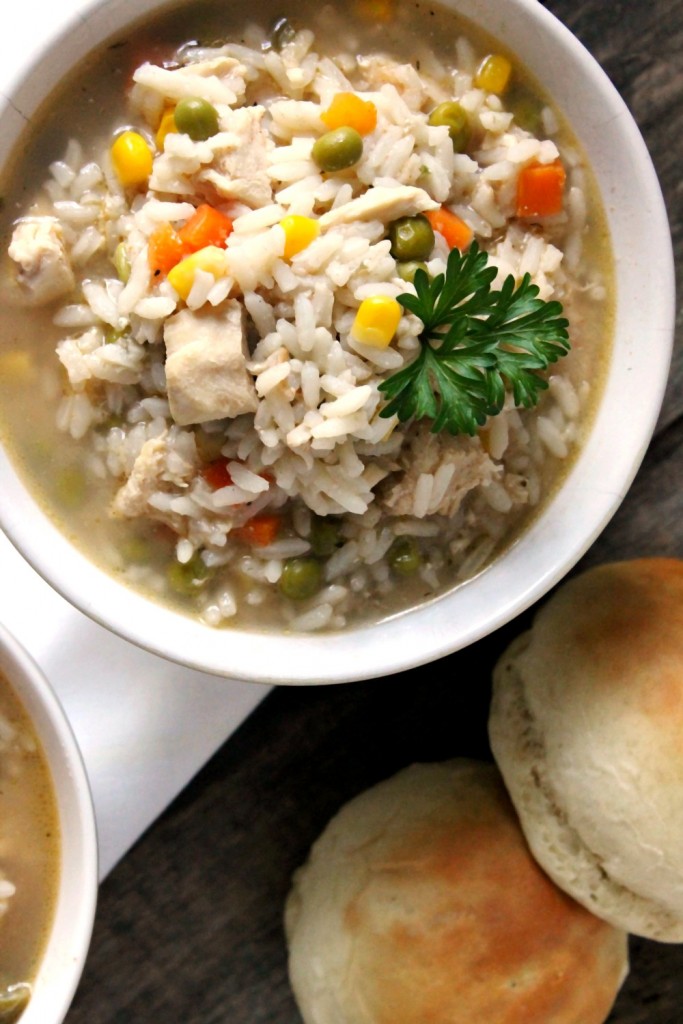 I get the feeling a lot of people are gonna see this recipe pinned from Land O' Lakes and think "that's going to take forever and be so hard to make," but you guys, this is one of the easiest soups you will ever make!
Let's talk ingredients: chicken, rice, diced onion, butter, frozen vegetables (I use organic), chicken broth, a few spices, water…and that's it.
See, I told you it was simple.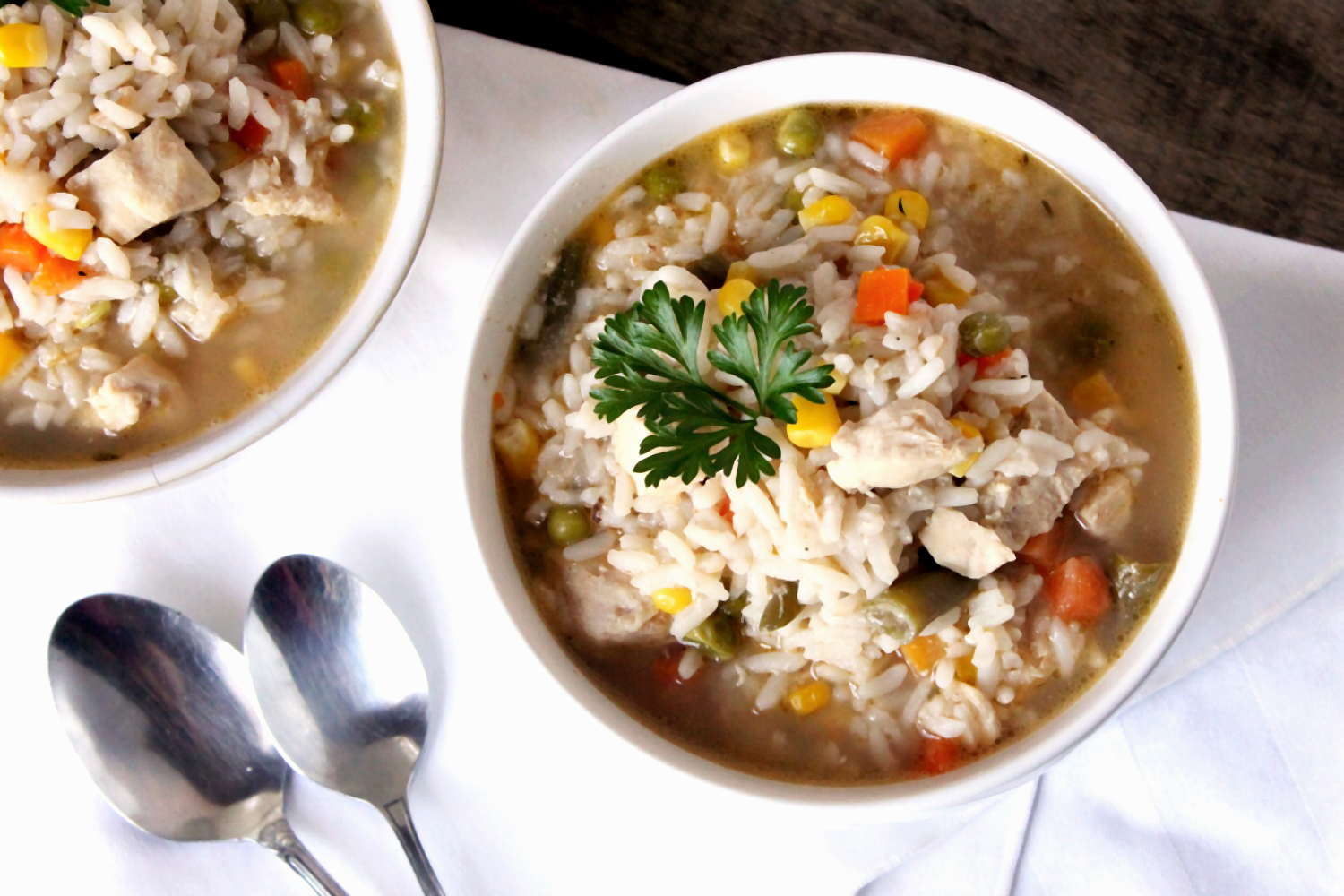 My family is known for devouring an entire pot of this delicious chicken and rice soup in no time at all. Even the little ones love it.
The best part about this recipe is that it's easily customizable. Wanna add in some celery? Go for it. A pinch or two of cayenne pepper? Do it. How about swapping some brown rice for the white rice? I 100% support that decision.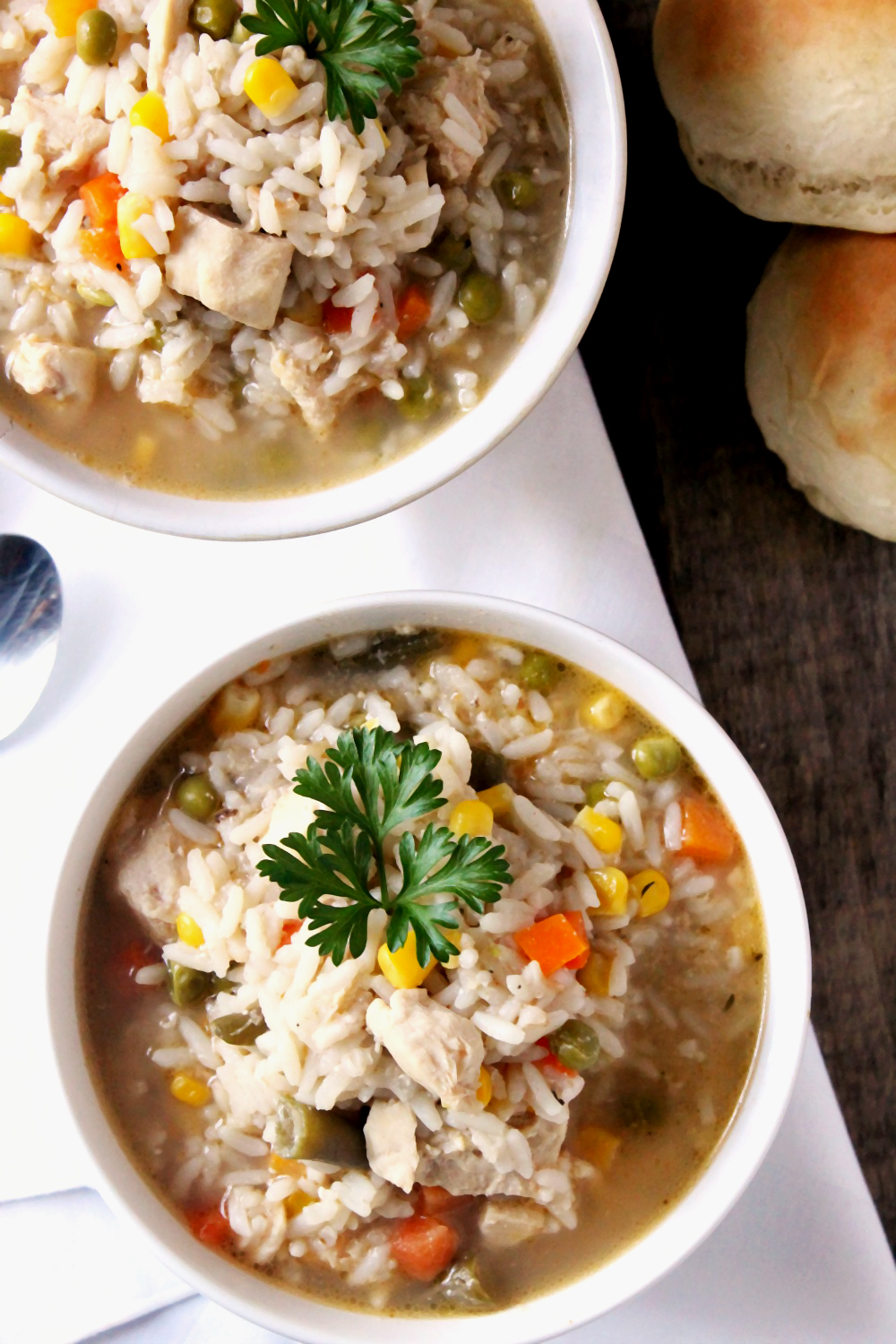 Whether you're making this hearty chicken and rice soup for a bunch of hungry kiddos or whipping up a batch to prep for the week ahead, this recipe is sure to become a staple in your house.
Here's the recipe: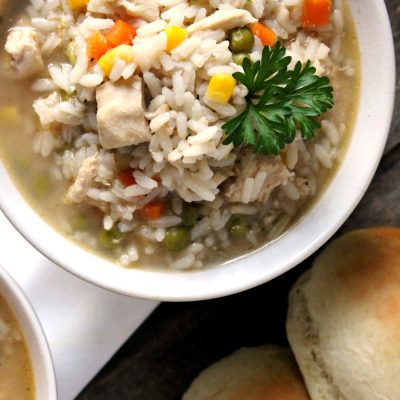 Hearty Chicken and Rice Soup
This Hearty Chicken and Rice Soup is the perfect pick me up on a long chilly day and is super easy to make!
Ingredients
2

tablespoons

salted butter

1/2

small yellow onion

chopped

6

cups

chicken broth

8

ounces

1 cup water

2

cups

cooked boneless chicken breast

2

cups

cooked white rice

1

12 oz bag mixed frozen vegetables (mine had corn, green beans, peas, & carrots in it)

1/2

teaspoon

garlic powder

1/2

teaspoon

smoked paprika

salt and pepper

to taste
Instructions
In a large saucepan over medium heat, melt butter and toss in chopped onion. Stir and let cook for about 3 minutes, or until soft.

Add in the chicken broth and water and bring to a slow boil, stirring occasionally. Add in the cooked chicken breast, rice, frozen vegetables, and spices and cook for 5-10 minutes.

Stir in the garlic powder, paprika, salt, and pepper and serve.