Hello TGIF readers! On our blog today we are going to show you how to make tissue paper flowers. These are easy enough to have little kids help and they make darling decorations for a girls room. Our examples below were made by a six year old to give you an idea of the age that can help. Aren't they beautiful?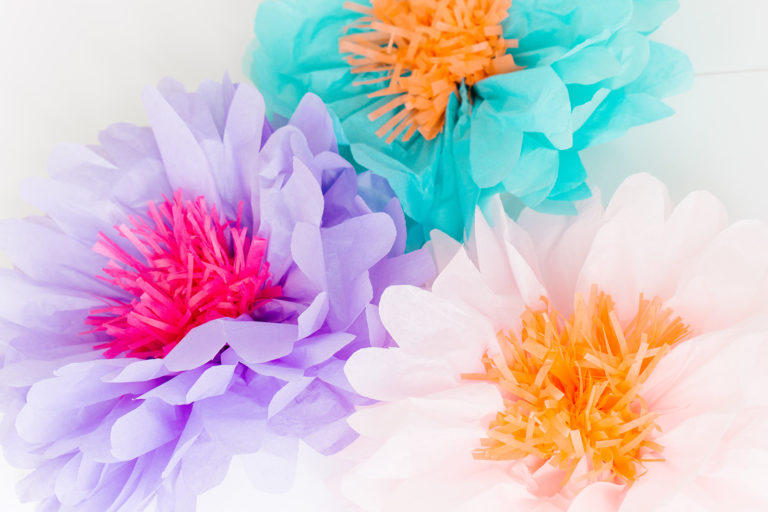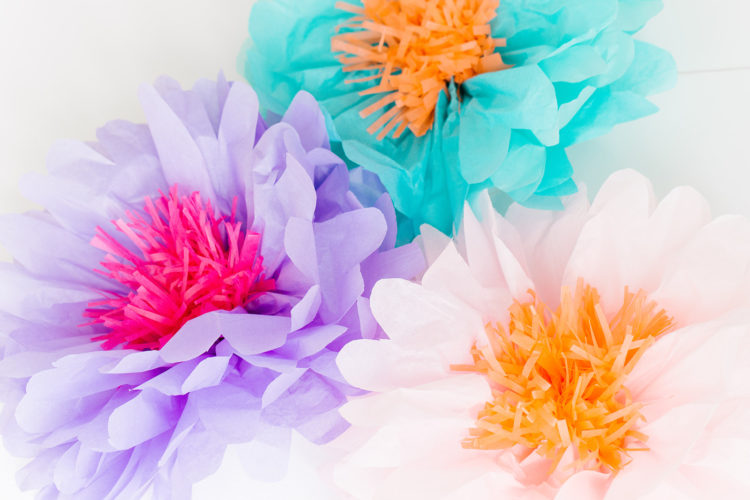 To make these you will need four sheets of tissue paper, (three of one color and one of another color) some color coordinating pipe cleaners, some scissors and a ruler.
Lay down three full sheets of tissue paper with one half sheet of tissue paper in another color centered in the middle.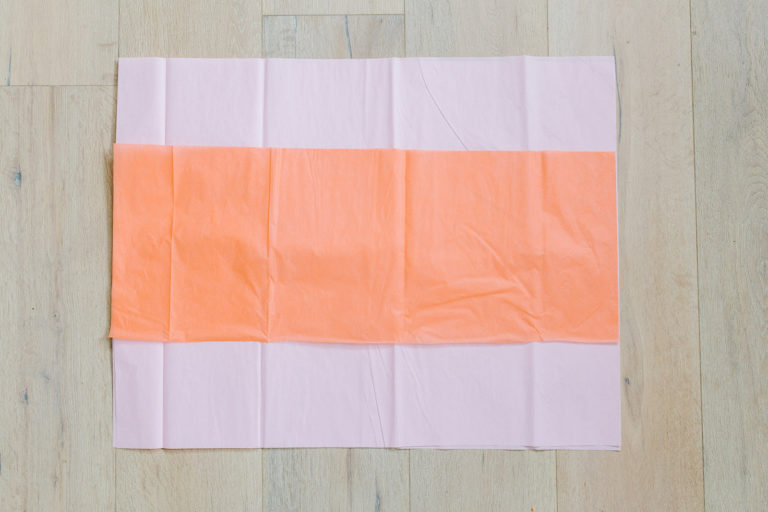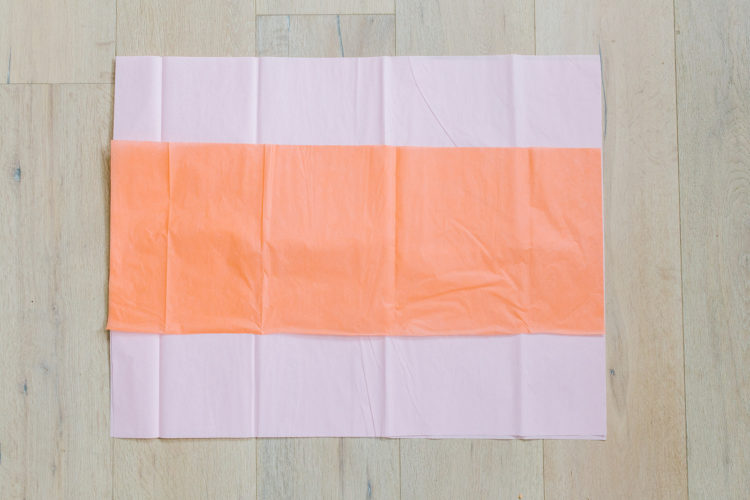 Next you are going to want to fold in two inch increments. Fold one way, then turn the paper over and fold the other way. Repeat until you end.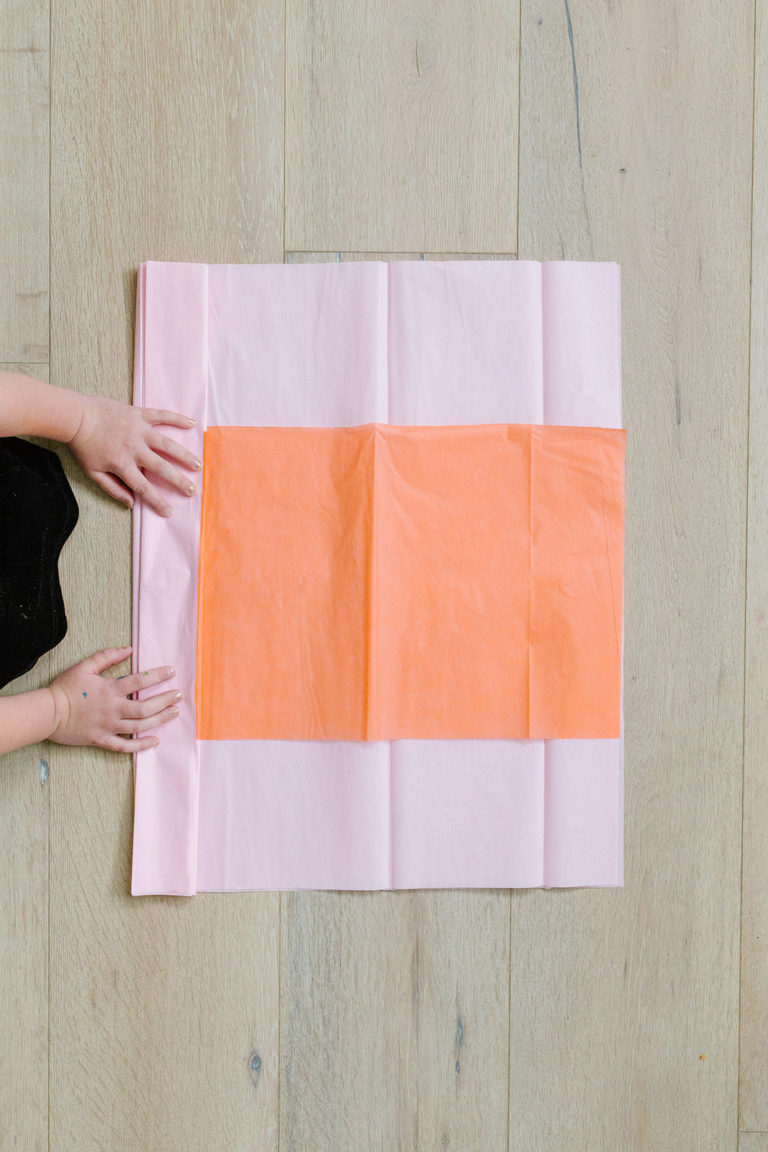 Flatten out your tissue paper after folding.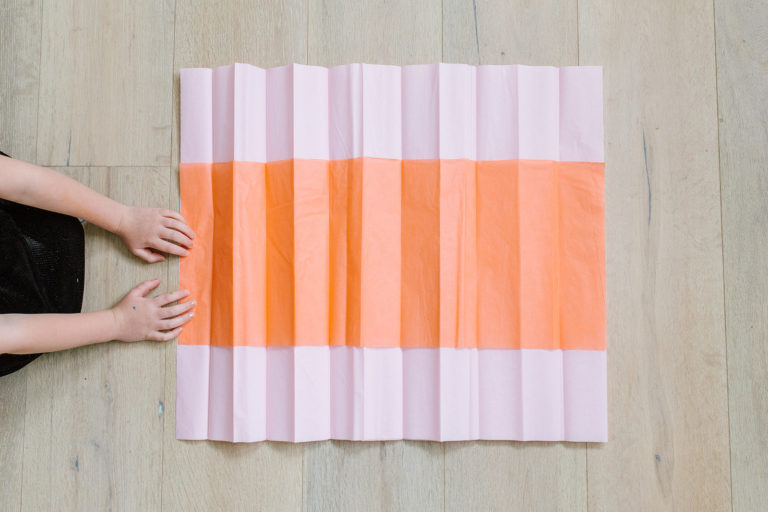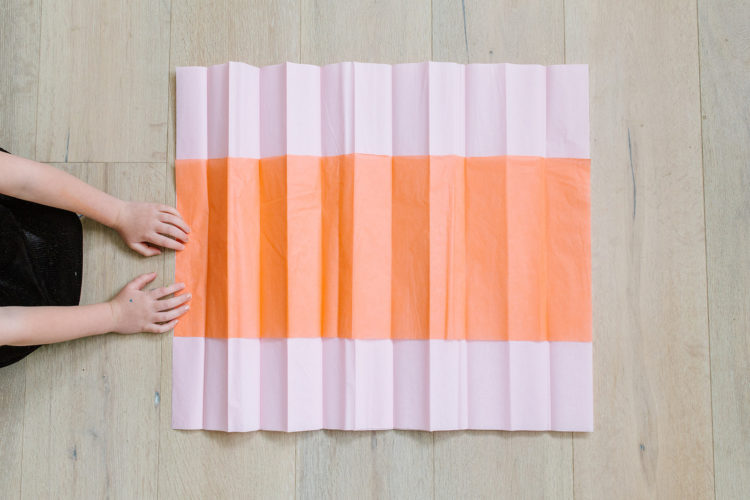 We are now going to cut some fringe on the center piece. Carefully remove center piece and fold it back together accordion style. Cut each end with small cuts (about 1 1/2 inches) to create fringe.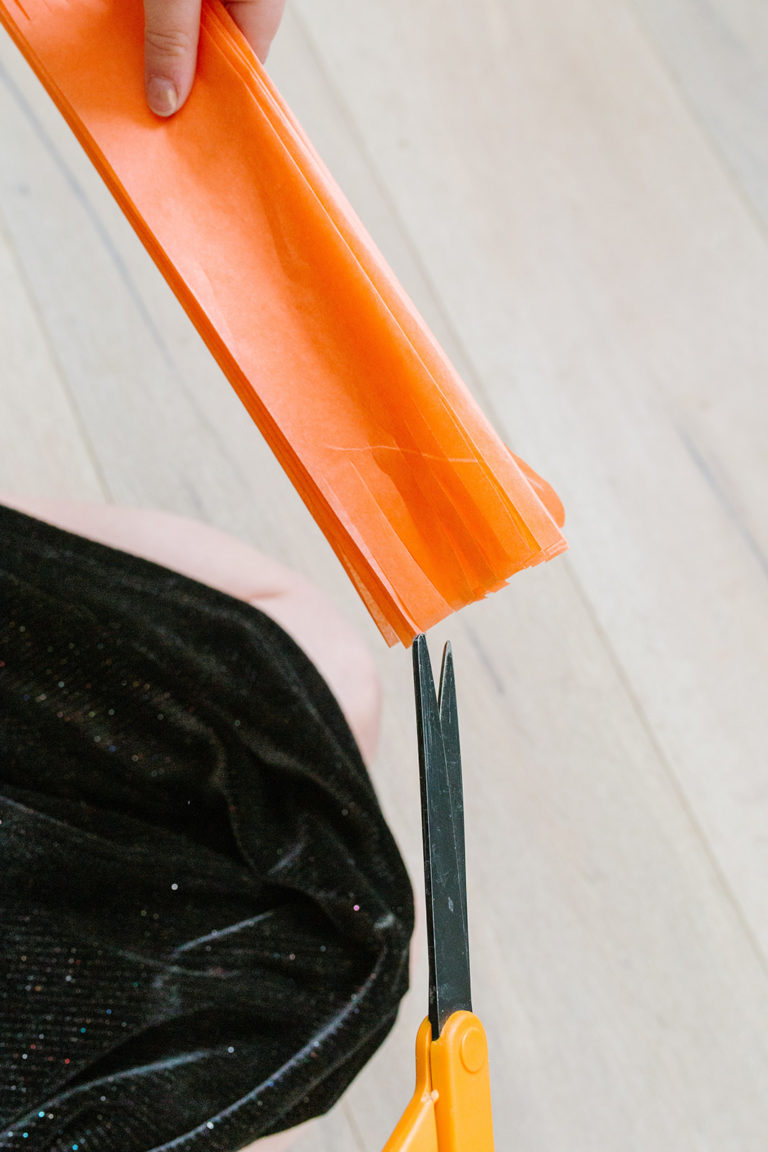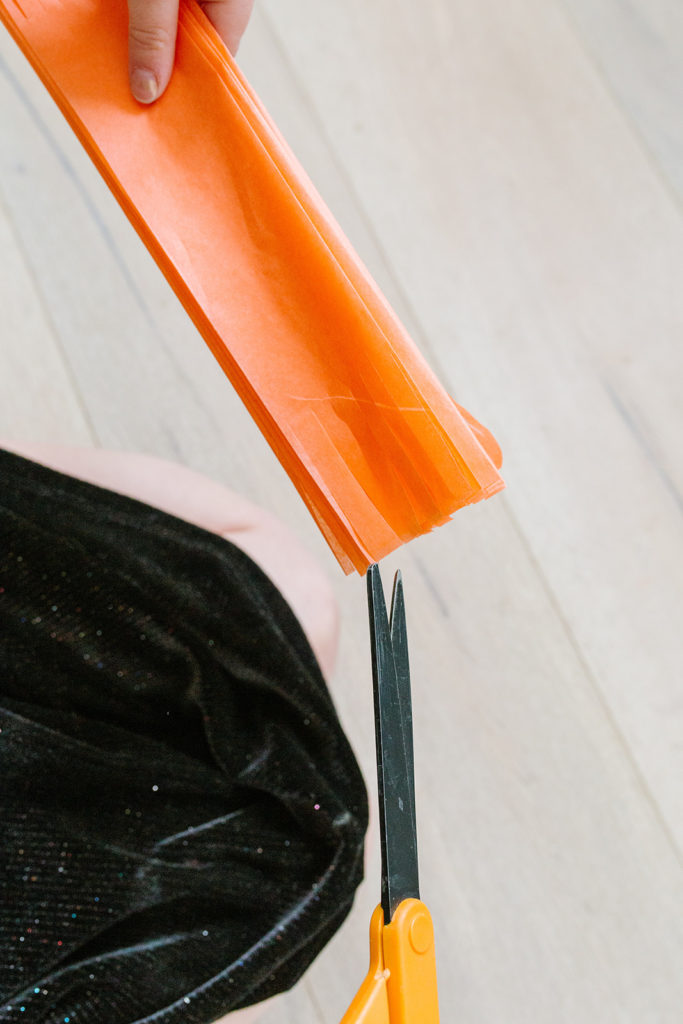 Open your middle piece tissue paper back up and place it back on your full sheets.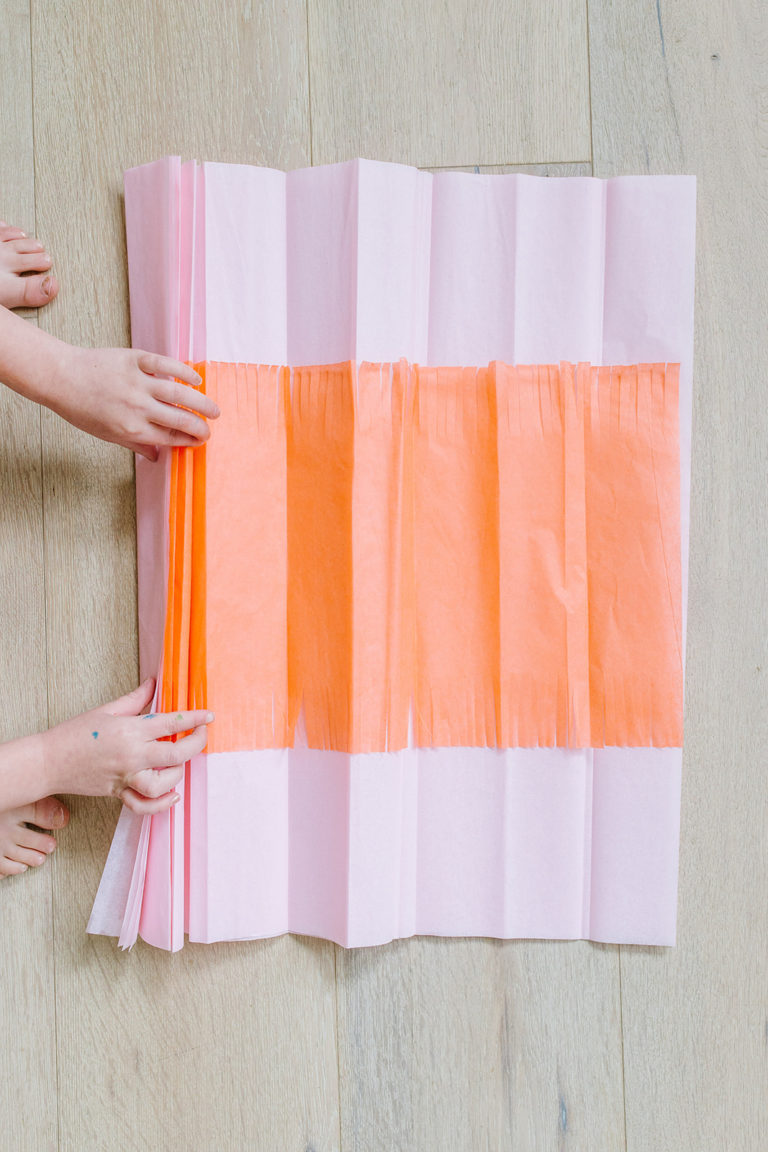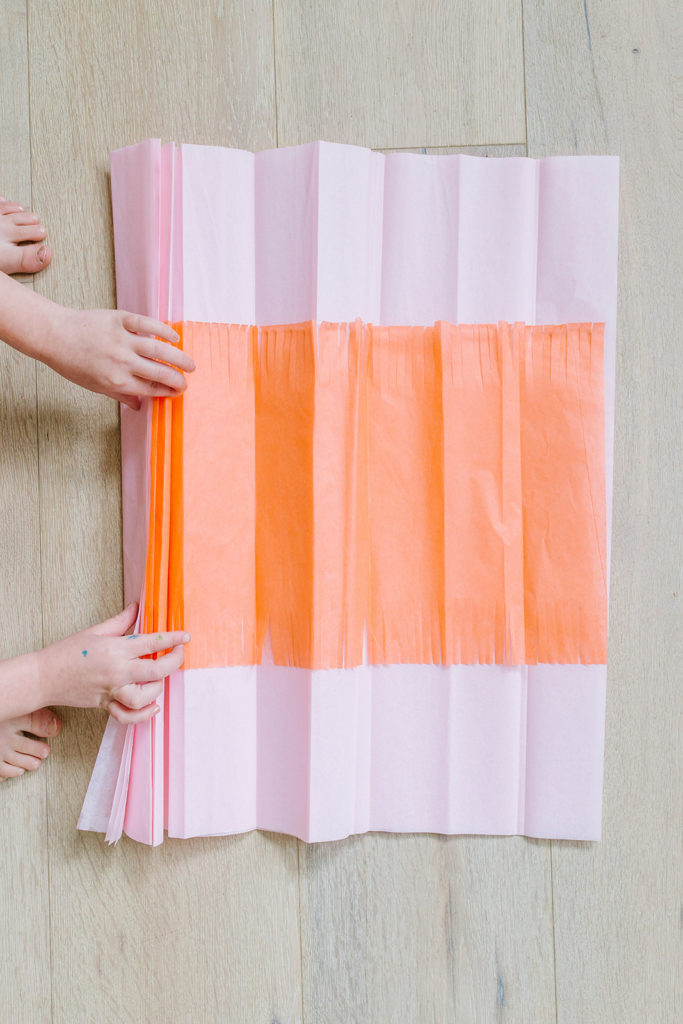 Fold everything back up again and then fold in half.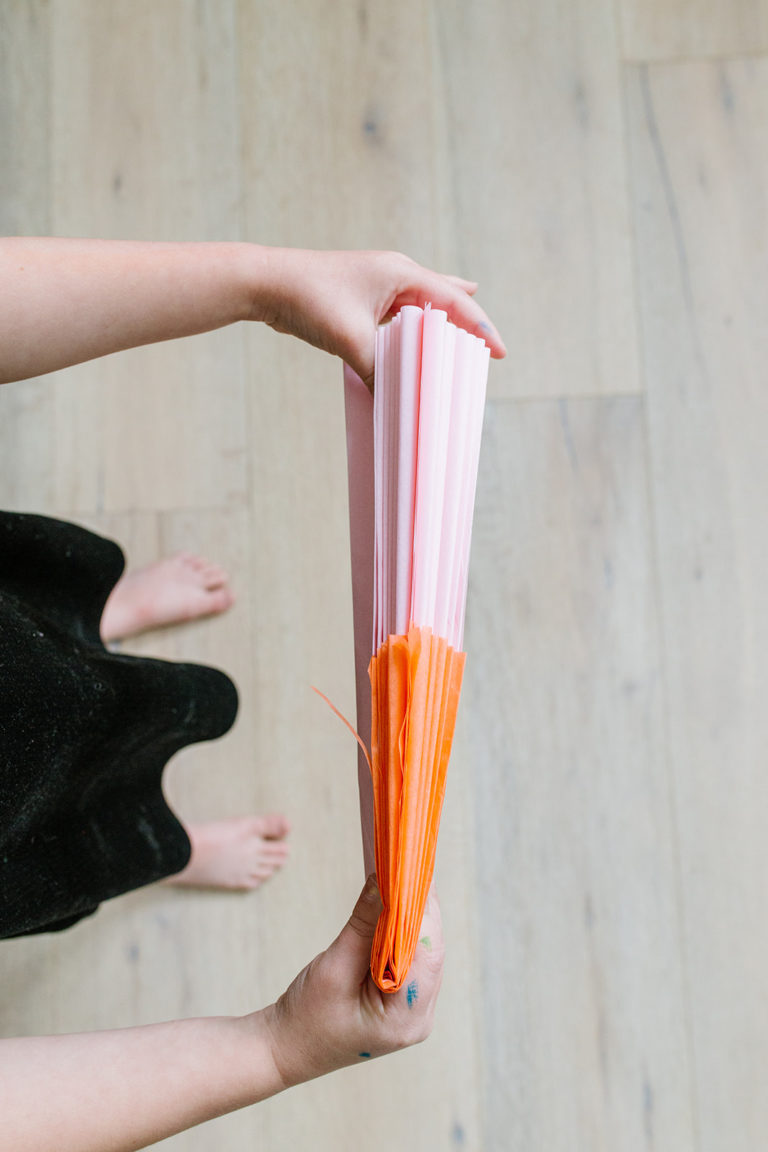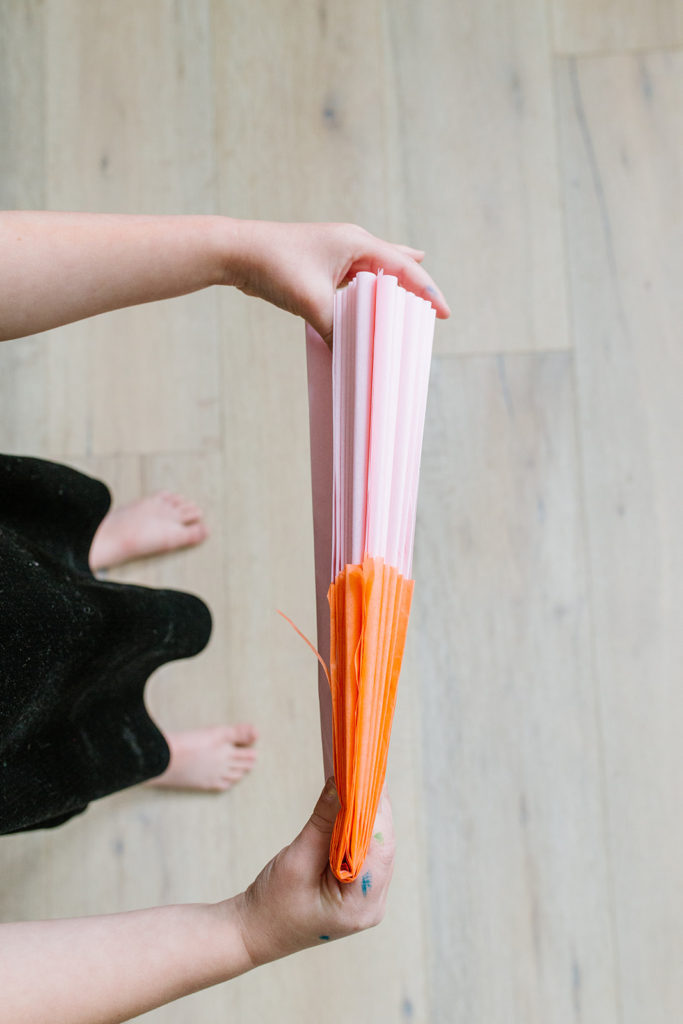 Taking your scissors, cut half circles at the end of your tissues.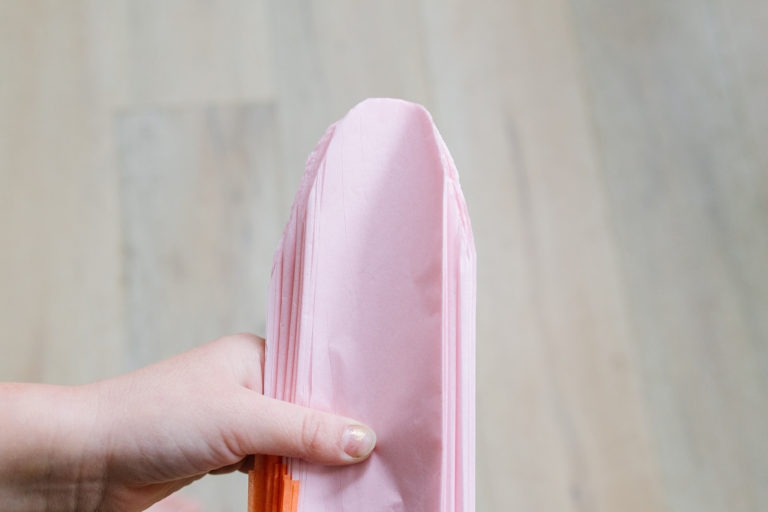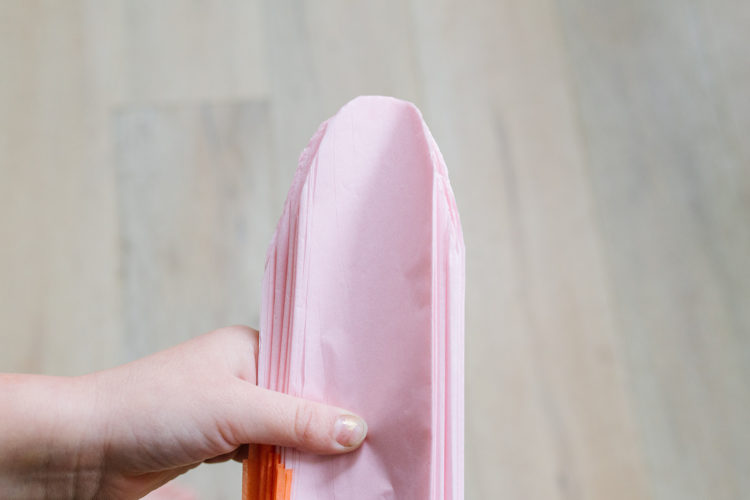 Open your tissues and place a pipe cleaner in the middle. Twist tightly but don't pinch the middle.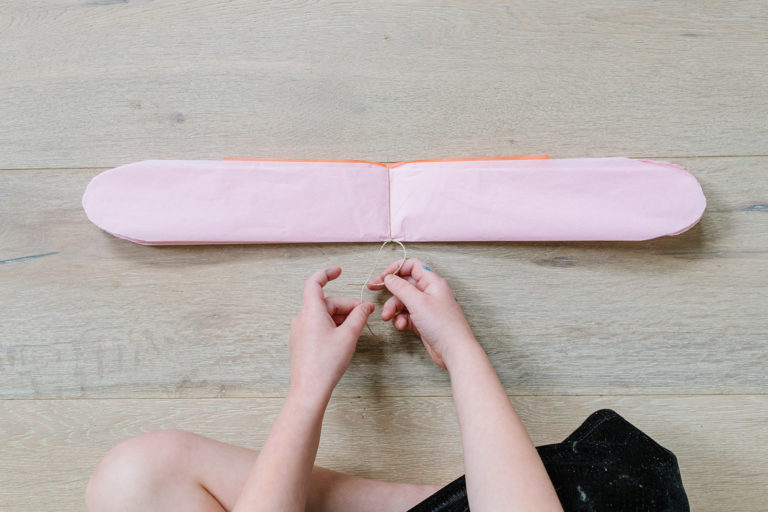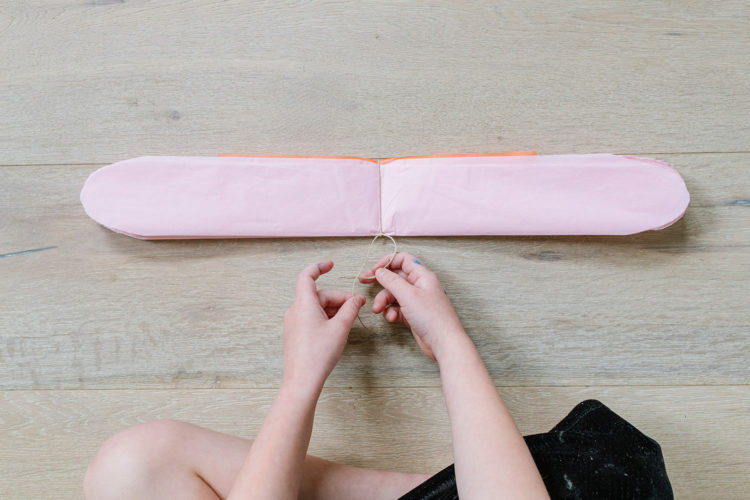 Open up your flower and start fluffing the tissue paper one side at a time by pulling the layers of tissue paper apart.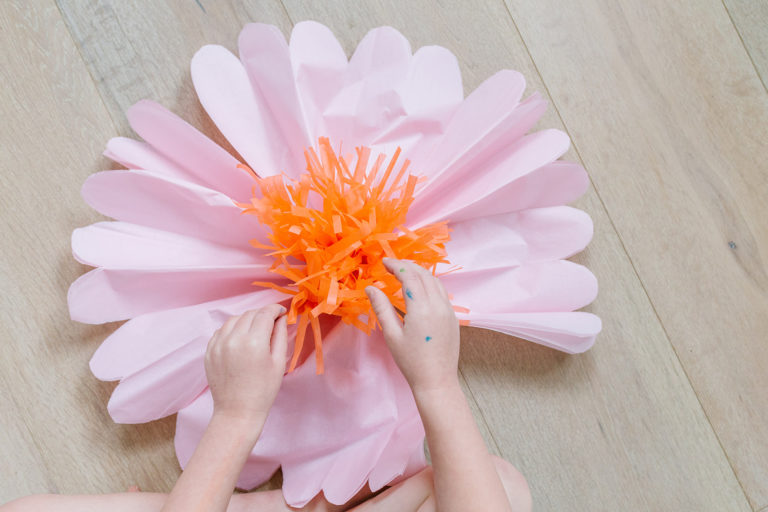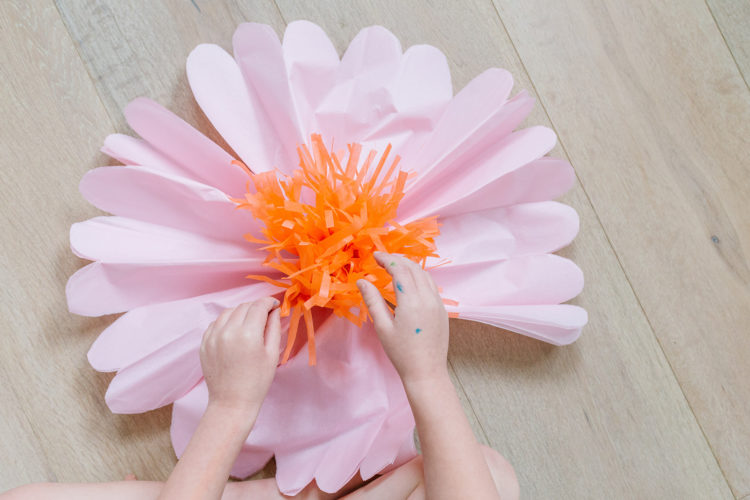 Now that you know how to make tissue paper flowers, they are ready to hang. Use the pipe cleaners in the back to attach to a rod if you'd like to stand them up.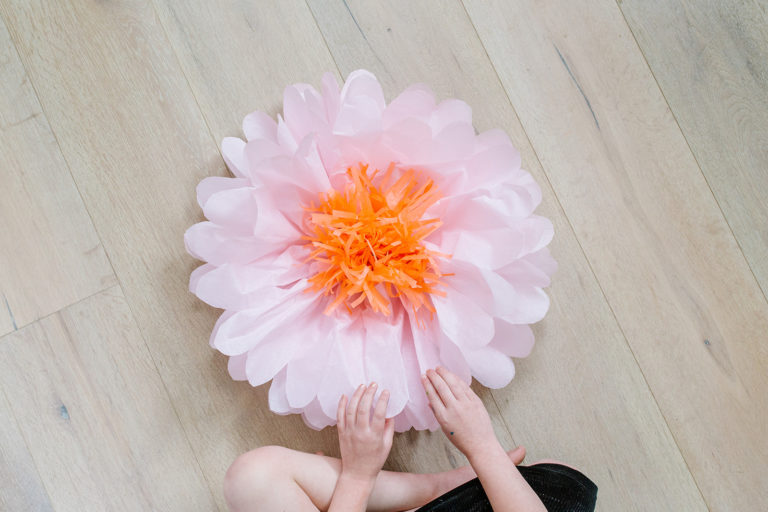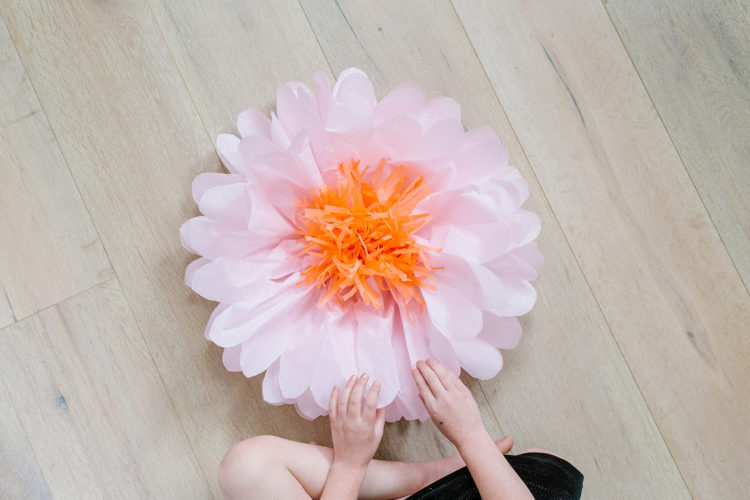 These are fairly large as you can see in the pictures and make a beautiful look on walls.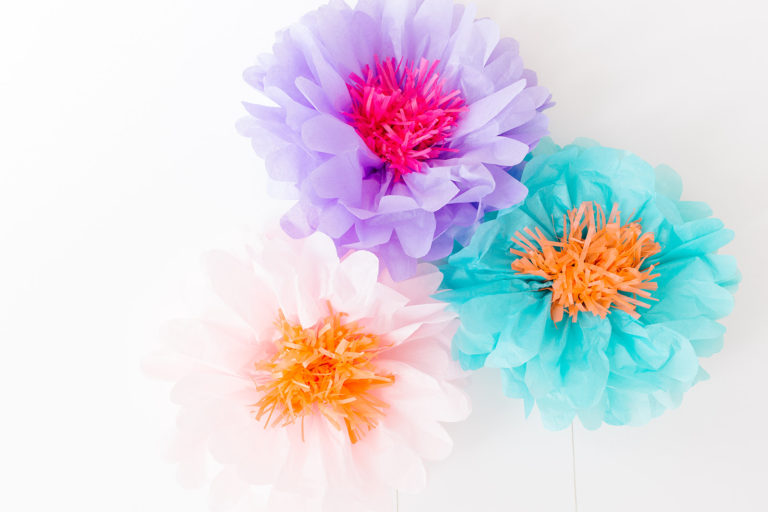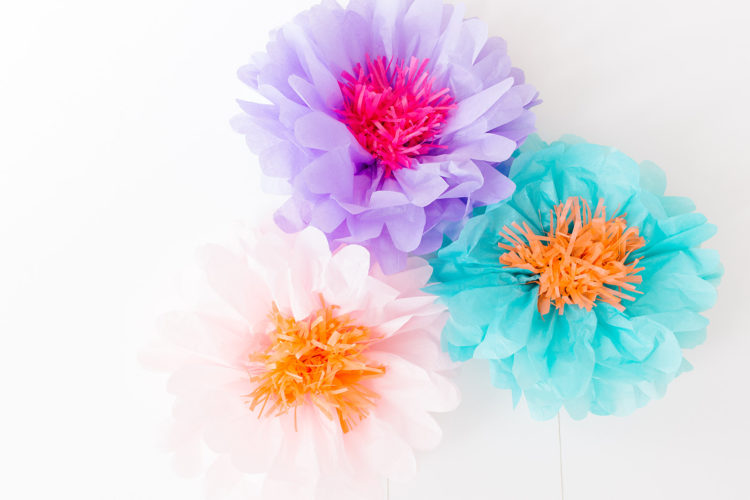 You may have some tissue paper left over so here is another fun tissue paper craft!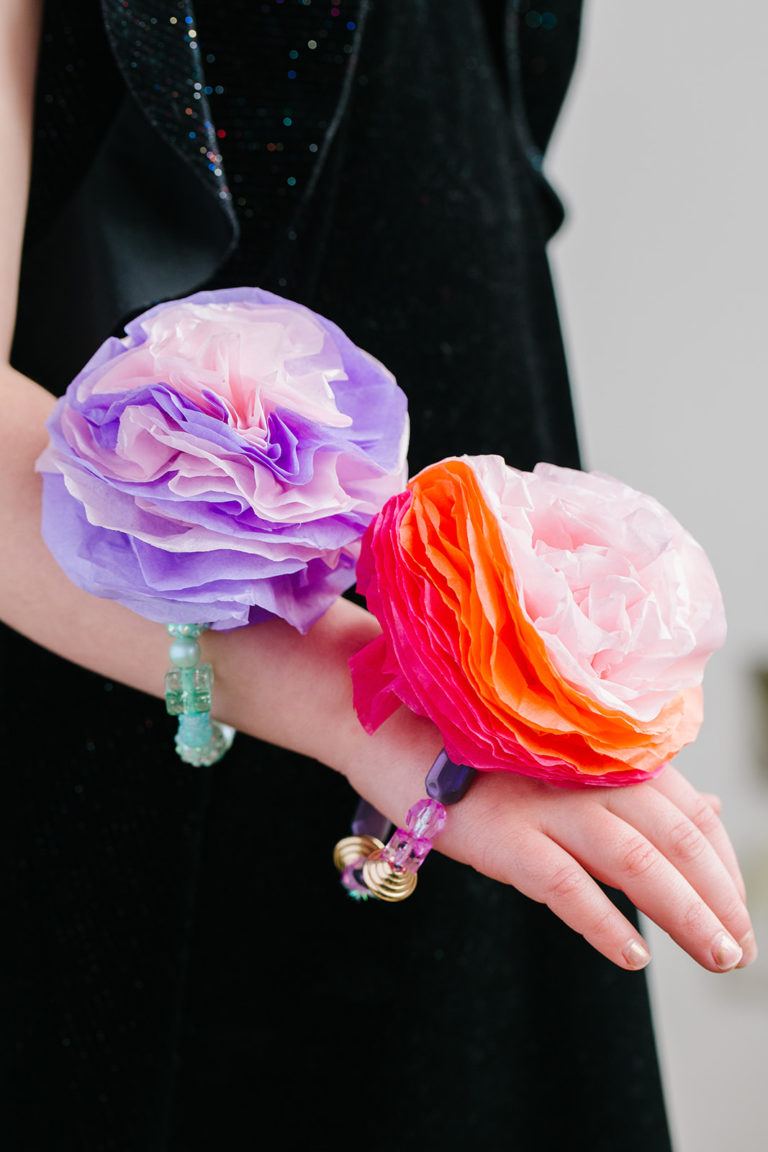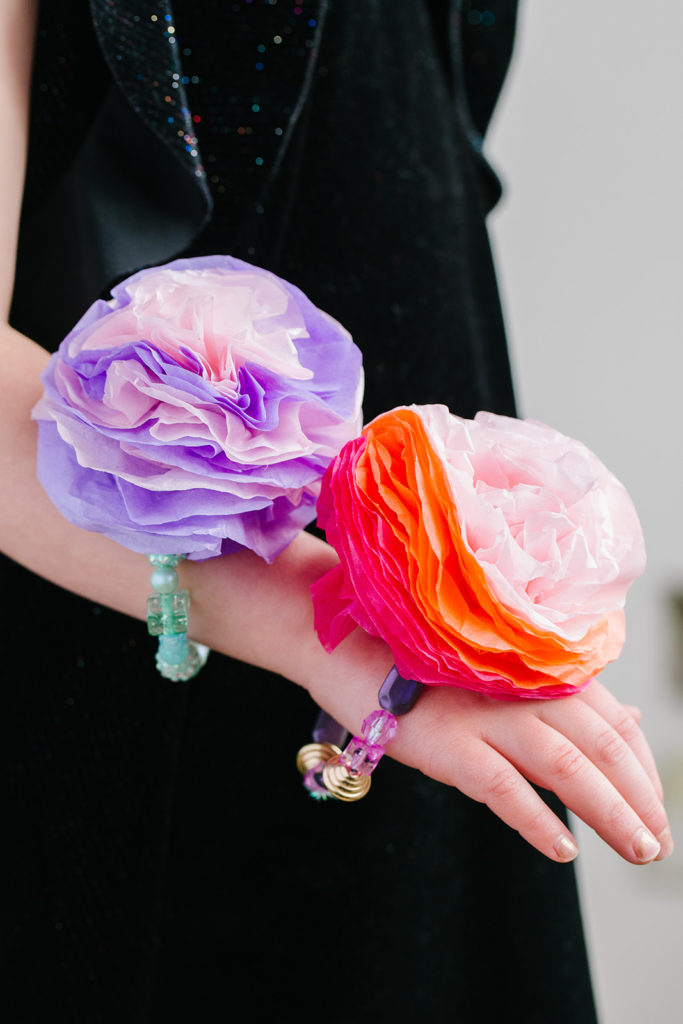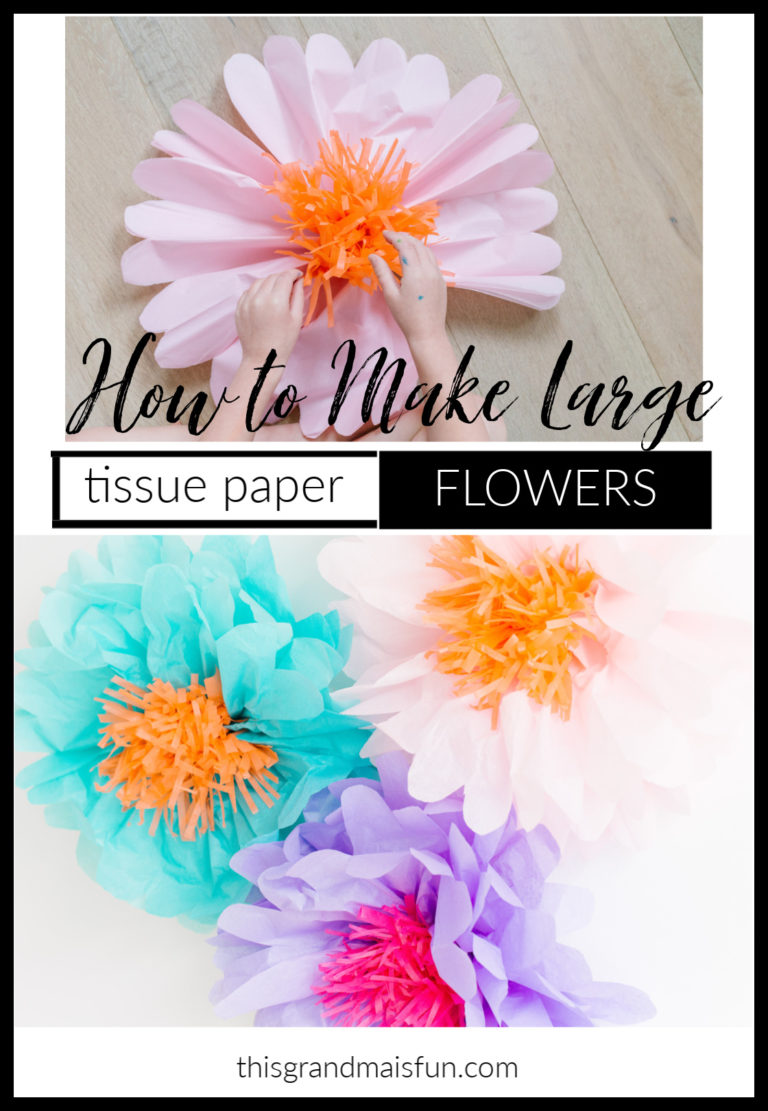 Tissue Paper Flower idea by The Crafty Mom