We at Made From Pinterest are so excited to announce that we have partnered with a company called ZipList who is the creator of "Recipe Box". Recipe Box is a place where you can easily store recipes from ALL of your favorite websites and we now have this feature for you on Made From Pinterest.
Subscribe to "My Recipe Box" for FREE!
If you don't already have an account with ZipList or Recipe Box, you will be prompted to create one when you click on "ZipList". Once logged in, you can easily add recipes to your recipe box from Made From Pinterest or any site using ZipList. At anytime, if you want to check what recipes are in your recipe box, just click on the "Zip List" link in the navigation bar at the top of the site.
How to Save a Recipe to Your Recipe Box:
If you want to save a recipe to your recipe box, just click on the "Save Recipe" button by the main photo of the recipe page.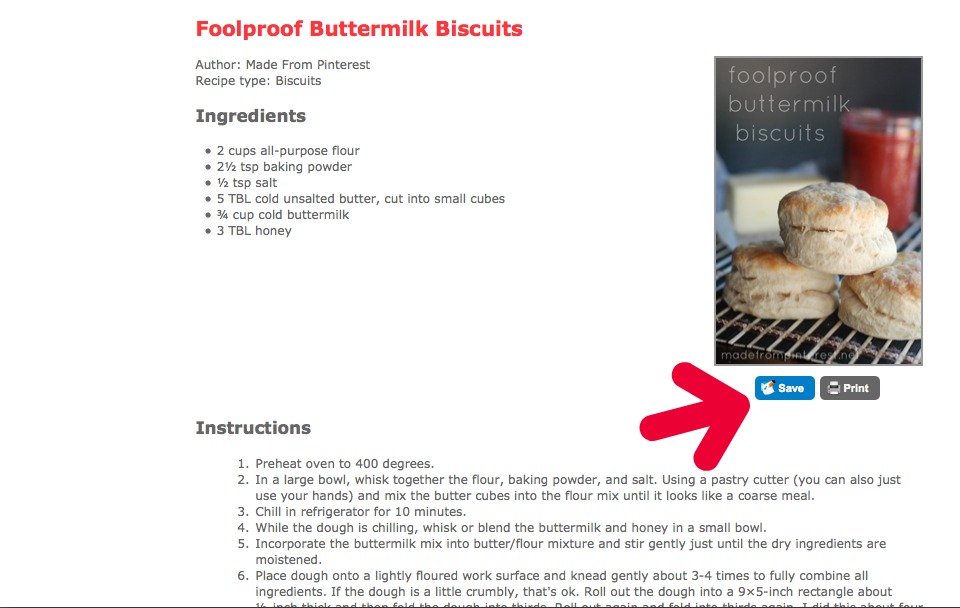 How to Create Your Grocery Checklist:
Creating a grocery shopping checklist is easy too. You can do this in one of two ways: When you save it, a box will pop up asking if you want to go to the Recipe Box. You can (1) click on the "Add to list" link and it will add the ingredients to your shopping list; or (2) from your Recipe Box, you can "Add to List". You then can select which of the ingredients you want to keep on your list, and which ones you don't. The shopping list will compile the ingredients from all of the recipes you've selected to add to the shopping checklist.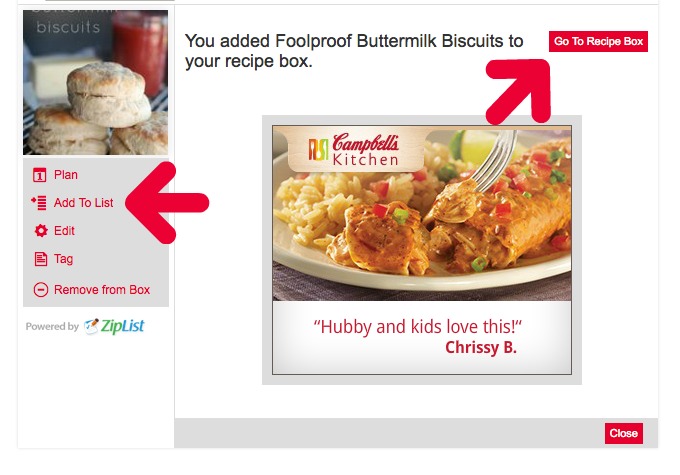 FREE Mobile Apps!
In addition to storing your favorite recipes to your recipe box, you can also add the ingredients from a recipe to an online shopping list, which you can also access from your mobile phone absolutely free. If you have an iPhone or an Android you can connect your online account to your mobile app. Your grocery list and recipe box automatically syncs across devices and online anytime you make a change, so you are always up-to-date.
We hope that you are excited as we are that we have this great feature and that you will use it often to make your shopping and cooking easier. Let us know how you like it!