Lemon Poppy Seed Mini Donuts are bright, vibrant and perfect for spring! These baked donuts are made with lemon, poppy seed and topped with a sweet and tangy icing that are filled with so much citrus flavor.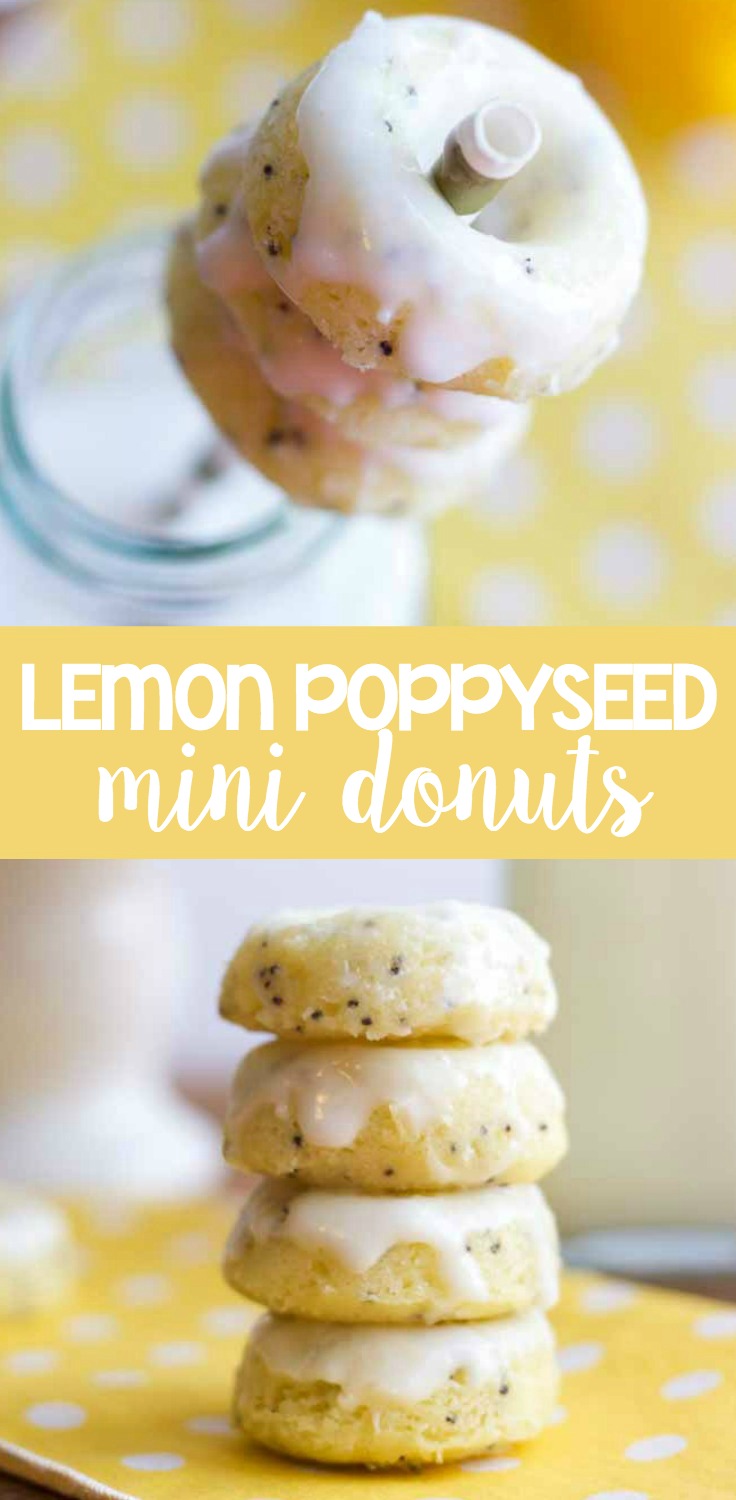 Hello again! We're Molly and Chelsea!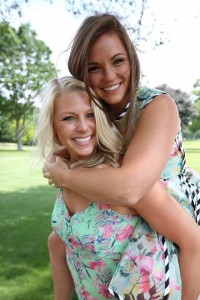 We're a best friend and food blogging duo behind Best and Bites who love to cook, bake and share it with the world. Some of our favorite things include shopping, eating (duh!),working out and pool days.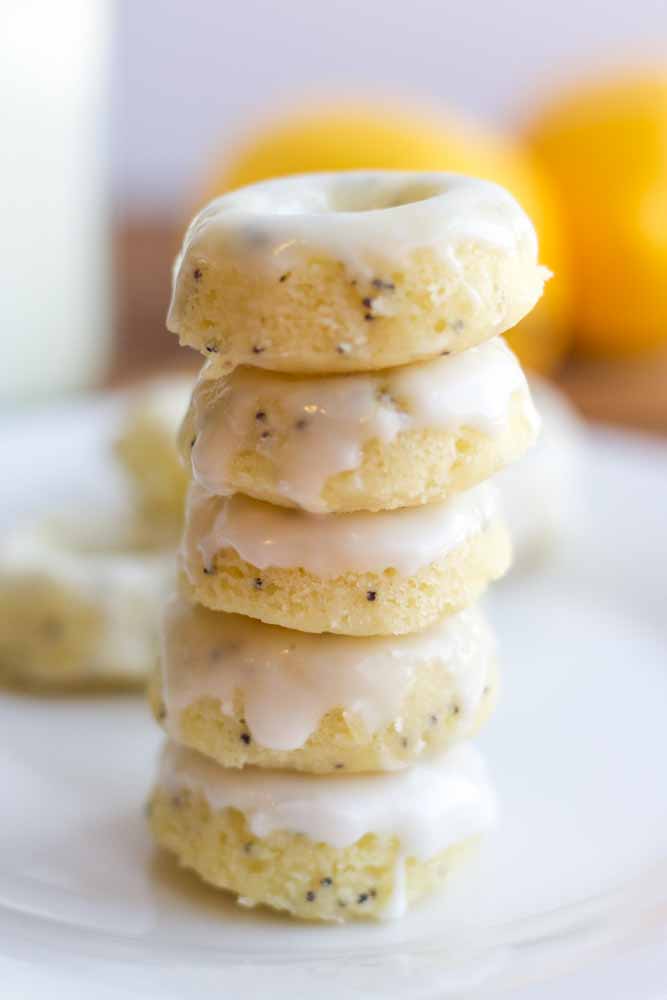 This just in. Guess what we've made (and ate) multiple times this week? If you guess lemon poppy seed mini donuts you're right on the money.
Our most favorite muffin in the world is lemon poppy seed. We used to go to First Watch all the time when we both lived in Akron, and we would go solely for their lemon poppy seed muffins that come with the healthy crepes. Yeah, the extra large bakery style lemon poppy seed muffin kinda defeats the purpose of the healthy crepe, but it made us feel like we made a somewhat healthy decision.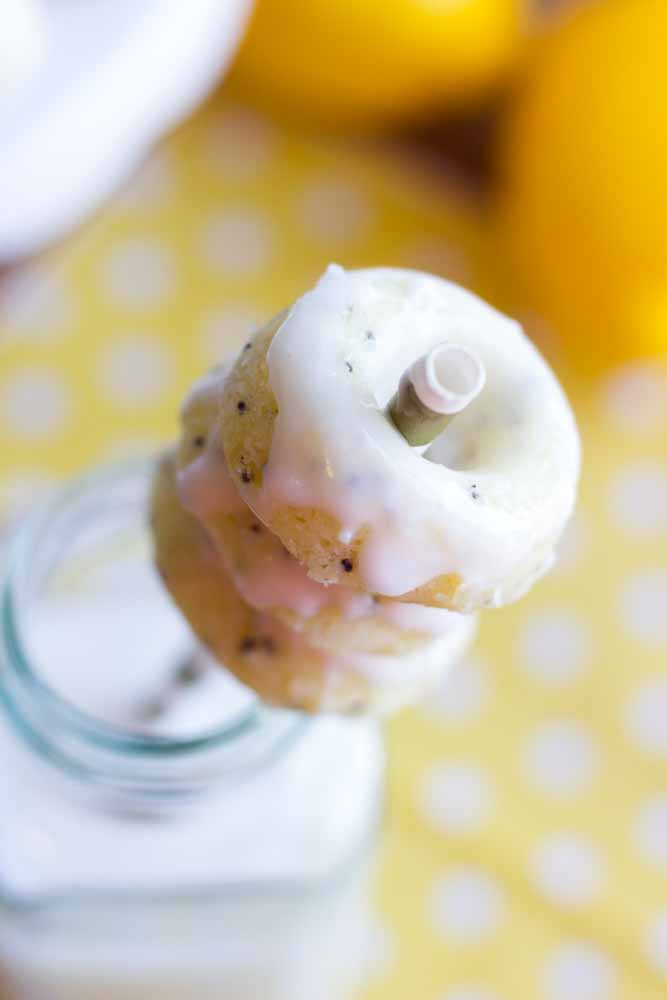 With spring almost here (!!!) we decided we needed to reinvent one of our favorite flavor combos. And so the Lemon Poppy seed Mini Donuts were born. They're a tiny baked donut made perfectly and drizzled with a citrus icing. Because they're so tiny it's okay to have a couple (or 10).
That's our story and we're sticking to it.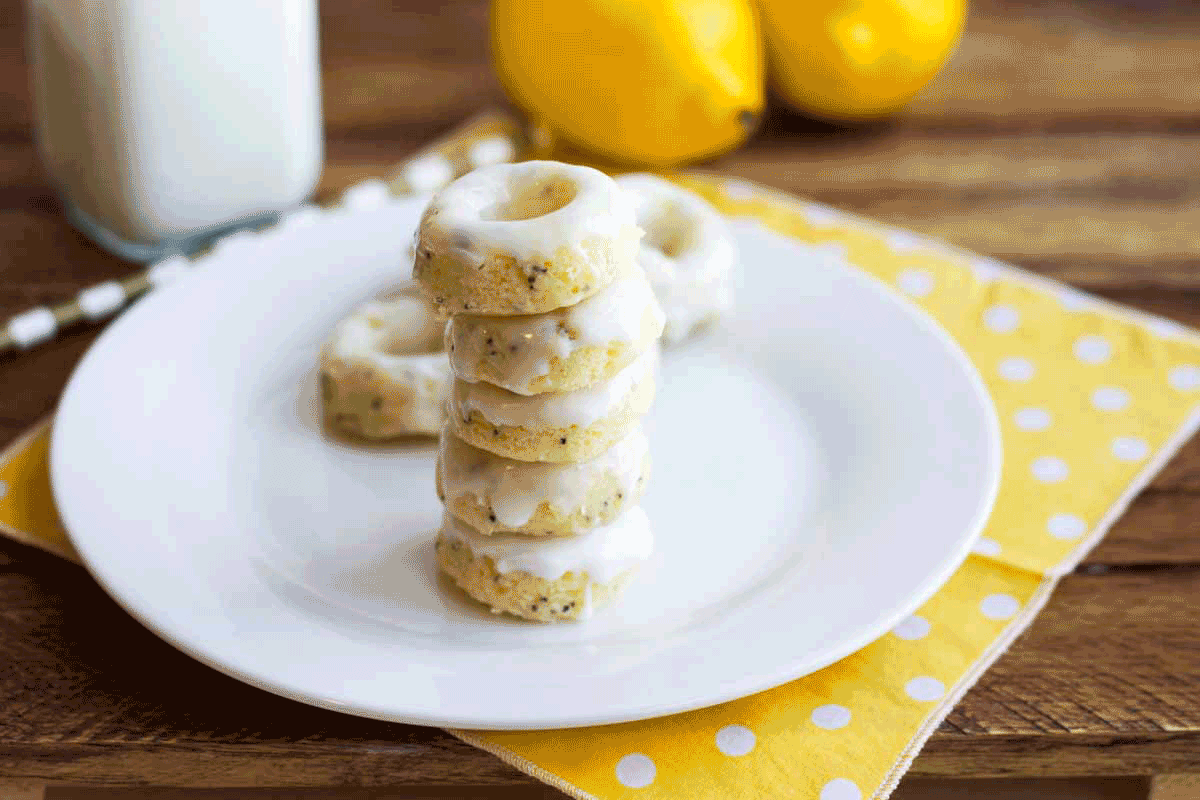 Let's take a moment and virtually take in all that is in these mini donuts. Ready? The lemony citrus wafting through the kitchen as they bake up to a perfect round and adorable donut.
The second you open the oven the aroma fills our house with what we're pretty sure spring smells like. And then the tiny little poppy seeds with all their nuttiness give this recipe just the right crunch.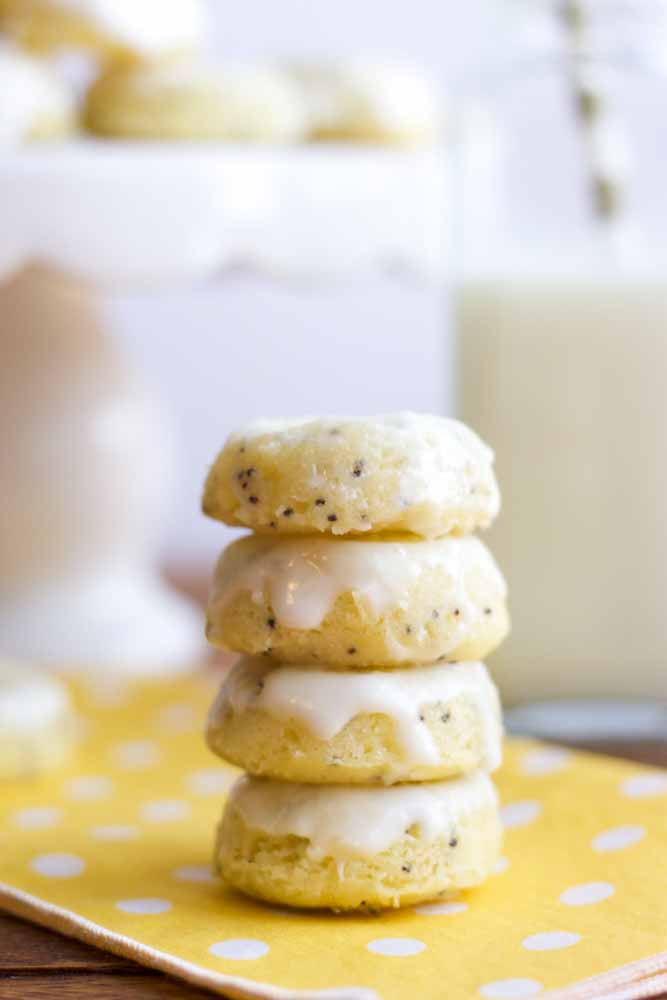 Warm from the oven, these donuts are not complete without the citrus lemon icing. All you do is mix some powdered sugar with fresh squeezed lemon juice and it turns into this gorgeous and vibrant icing that makes this the perfect addition to our sweet little donuts.
Dunk the donuts into the giant bowl of silky icing and let them set on a baking rack and voi-la, you my friends, have the perfect, most adorable little dessert, breakfast or snack!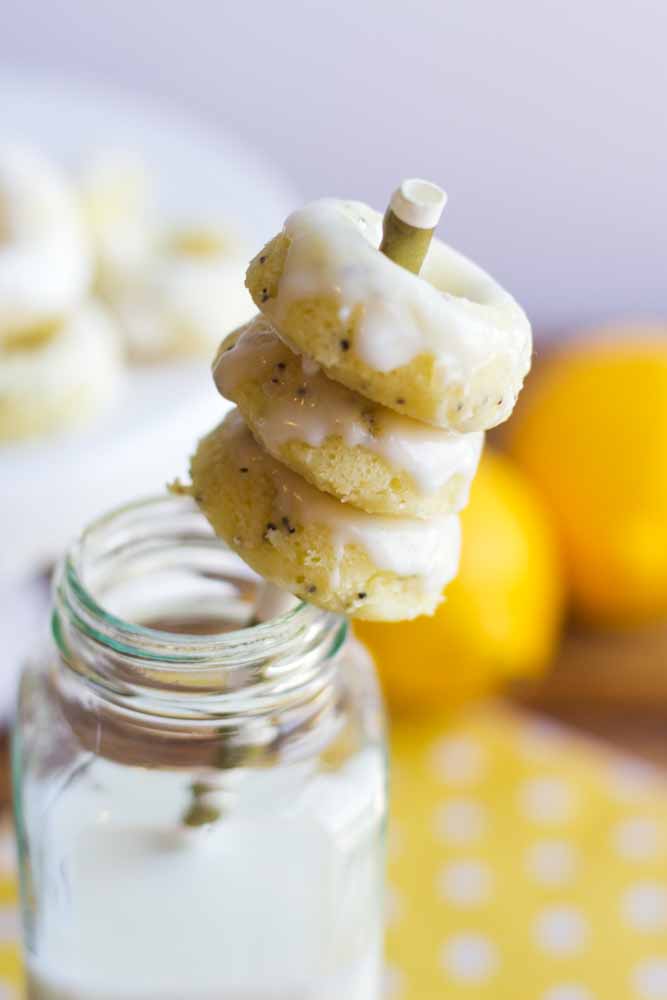 They're zingy, they're citrus-y and they're everything you need in your life for the first day of spring.
If you love this recipe, give us a virtual high five by following us on Pinterest, Insta, Twitter and liking us on Facebook ?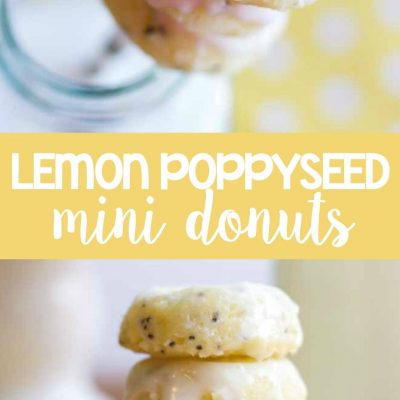 Lemon Poppyseed Mini Donuts
Ingredients
donuts

1

cup

granulated sugar

1/2

cup

1 stick unsalted butter, softened

3

large eggs

1/2

teaspoon

vanilla extract

1 1/2

cups

all purpose flour

1/2

teaspoon

baking soda

1/4

teaspoon

salt

1/2

cup

sour cream

1/4

cup

lemon juice

1

teaspoon

lemon zest

1

tablespoon

poppy seeds

lemon glaze

1

cup

powdered sugar

2

teaspoons

lemon juice
Instructions
Preheat oven to 350 degrees F. Spray mini donut pan with non stick spray and set aside.

Using a stand mixer or had mixer, cream the butter and sugar together until light and fluffy, about 4 minutes. Add the eggs one at a time, mixing thoroughly between each addition.

In a medium bowl, whisk together flour, baking soda and salt. Beat half the flour and sour cream alternately to the egg mixture until combined.

Using a teaspoon, fill the mini donut tins halfway and bake for 7-8 minutes, until toothpick inserted comes out clean.

Mix together the glaze ingredients until smooth. Allow donuts to cool completely and dunk in icing. Place on cooling rack to allow icing to set.
Some of our most popular recipes: