Hi friends, it's Allie here from Through Her Looking Glass, sharing a delicious twist on the classic gingersnap cookie: Lime Sugared Gingersnaps.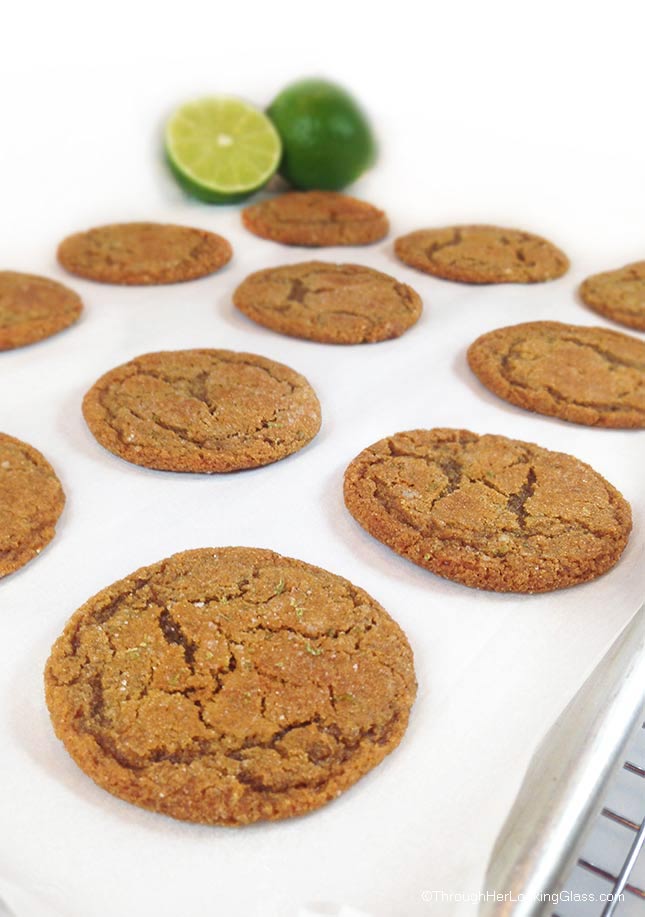 We love gingersnaps at our house and love snacking on 'em. They're great with a glass of milk or chai tea. Make a great crust for cheesecake or pumpkin bars. I especially love gingersnaps dipped in lemon curd or with a glass of fresh squeezed lemonade. It's that tart/sweet combination that's so delicious. So back around Christmas time, I was developing a new recipe for Lime Sugared Cranberries. I love how they turned out, simultaneously tart and sweet, a mouthwatering and festive addition to a cheese board, drink or appetizer tray. So addictive. And I've had that lime sugar on the brain ever since.
So naturally it occurred to me that incorporating lime sugar into my gingersnap recipe might be a great idea. And I was right. If you love a good gingersnap, you'll love these Lime Sugared Gingersnaps. Spicy and sweet, they're an extra special treat for after school snacks on a wintry day.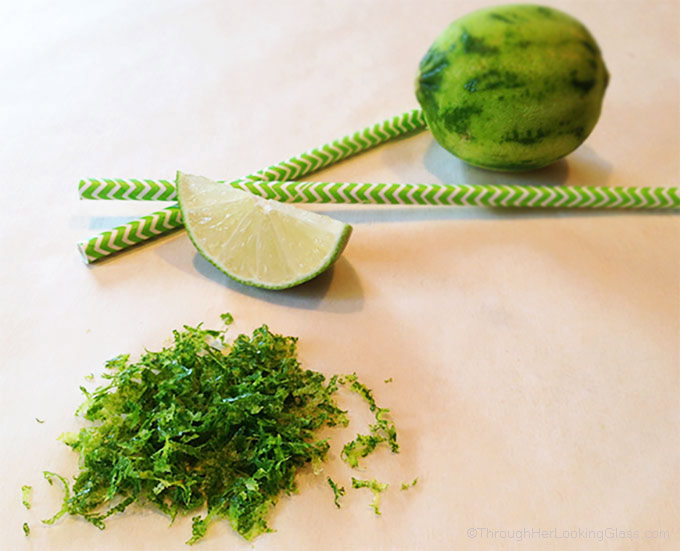 Lime zest mixes in with the sugar, creating a unique cookie that pairs perfectly with a cup of afternoon tea.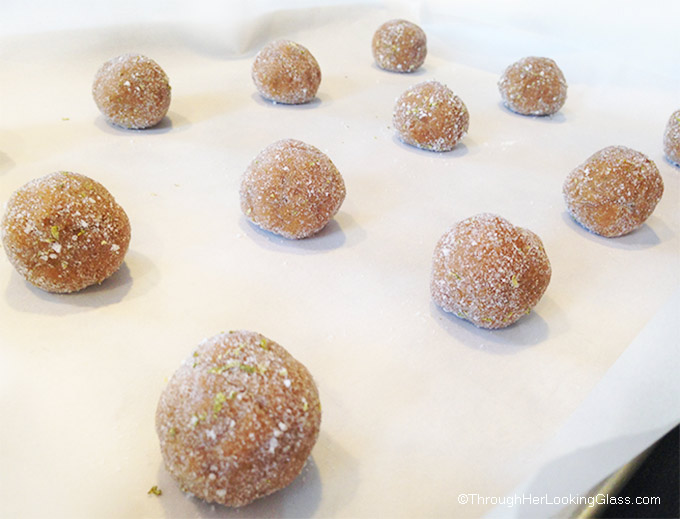 The lime sugar mixes into the cookie dough and the dough balls are also rolled in it just before baking. The ginger and lime zest give a little zing, while the sugar keeps them sweet.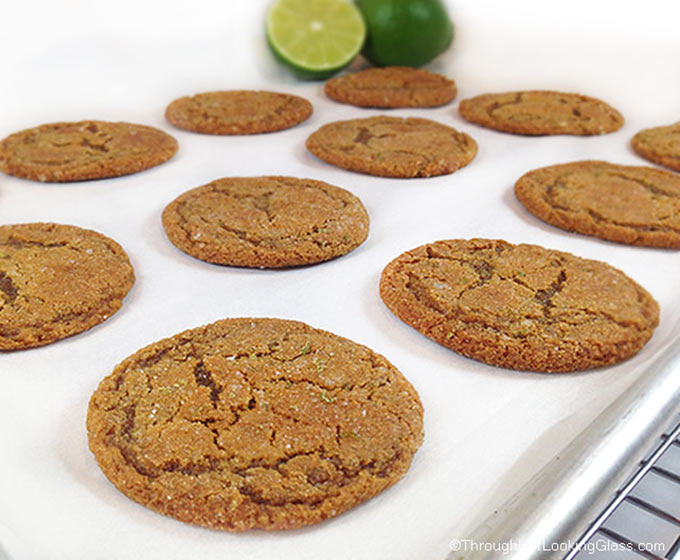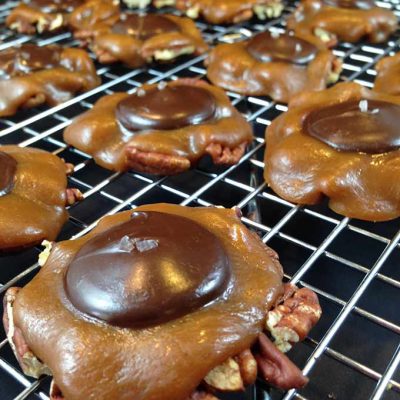 Lime Sugared Gingersnaps
A tart, refreshing twist on the classic gingersnap. Lime sugar rolled. Crackly on the outside, chewy on the inside.
Ingredients
3/4

cup

unsalted butter

room temperature

1 1/2

cups

white sugar

4

tablespoons

lime zest

zest from about 4 limes

1

large egg

1/4

cup

molasses

2 1/8

cups

flour

1

tablespoon

ginger

2

teaspoons

baking soda

1

teaspoon

cinnamon

1/2

teaspoon

salt
Instructions
In small bowl, mix lime zest together with sugar. Set aside.

Separately, using hand mixer, beat butter in mixing bowl 'til creamy.

Add 1 cup of lime sugar and beat together with the butter.

(Remaining 1/2 cup lime sugar will be used to roll dough balls in before baking.)

Add in egg and molasses and stir 'til smooth.

Separately, sift together (or mix well with a fork): flour, ginger, baking soda, cinnamon and salt.

Stir flour mixture into wet ingredients.

Form into 1 1/2 inch round dough balls.

Roll dough balls in remaining lime sugar.

Place 2 inches apart on ungreased baking sheet or parchment paper.

Bake 8 minutes @ 350 degrees or 'til tops are round and cracked. They may still be slightly puffy.

Remove from oven and whack the pan hard on the counter or stovetop.

(Yup.) The middle will fall and they'll be flat and crackly. Just like a good gingersnap ought to be.
Please take a moment to visit Through Her Looking Glass and follow me on Pinterest, Facebook and Twitter!
You may also like the following posts:
Raspberry Cream Cheese Coffee Cake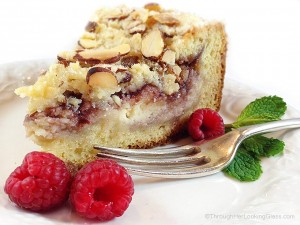 Hot Feta Artichoke & Sun-Dried Tomato Dip