Have you been making paper plate crafts for kids? It is a fun activity for your spare time with the grandchildren.
If you are lucky to have your grandchildren close enough so that they can stop by for a surprise visit, good for you! Two of my five grandchildren are close by.
However, in a few months, they will be moving to another state. Sigh. I love that I see them often and will miss them greatly.
In fact, I having been saving these 100 Paper Plate Crafts for when they got a little older. Now I will have to make some of these when I get to visit them.
Above all, paper plates are a great thing to have on hand so that if you get a surprise visit from your grandkids, you can have an activity ready to go! Take a look at how cute these ideas are!
This is part one from the ideas list. Here's a link to get to part 2 of Paper Plate Crafts for Kids (ideas 51 to 100).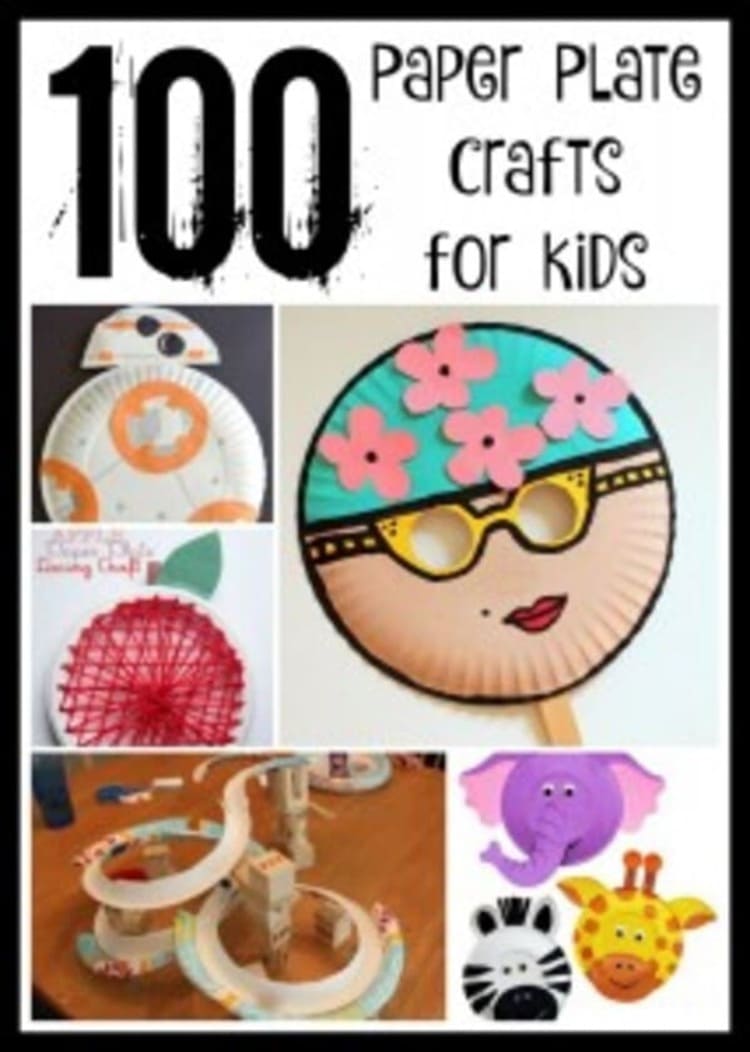 Benefits of paper plate craft for grandkids
improves social and emotional development
creates long-lasting family memories
improves fine-motor skills
off-screen time
fun time without electronics
family bonding time
First, these paper plates are not just for picnics. You can do many creative things with them. Moreover, it is a way to improve your grandchildren's social and emotional development. Create art projects and family moments that last.
Besides, it makes grandchildren use their hands to create, draw and glue. This way they focus, plan, make choices and learn how things work. After that, they show their project and feel proud of it.
Actually, learning how to cut with scissors and glue paper, fold and put together the pieces improves their fine motor skills. It is a beneficial skill for future writing, too.
Make your grandkids play with something else than electronics. In fact, they need to have off-screen time. Surely, these craft ideas are a way to have fun without toys and tablets.
Above all, the family spends time together, laugh, and learn. It strengthens the bond between them. As a matter of fact, these happy memories definitely will last for a long time!
The role of the grandparents
Most importantly, smile while your grandkids have fun, craft, and play. Parents shouldn't fix every imperfection. Instead, help only with suggestions. The reason why, it is the process that matters most, not the outcome.
Encourage efforts and support grandchildren's creativity, too. Moreover, connect with them, make it a bonding time, and have fun together.
Why not create a special art box? For example, put all the materials in there, and grandchildren will open it when they want to create a project and become crafty.
What do you need?
You don't need expensive materials – for instance, use the items you have around at home.
Provide:
paper plates
glue
pieces of fabric
paint
crayons
tape
watercolors
Certainly, it is a simple craft that doesn't require much of your time. Try these out!
Paper plate craft ideas for kids
1. Vintage Swimmer Mask
This Vintage Swimmer Mask just makes me smile. What a perfect summer craft, indeed!
2. Paper Plate Insects
What kid doesn't like bugs and butterflies? Actually, these paper plate insects will keep them buzzin'.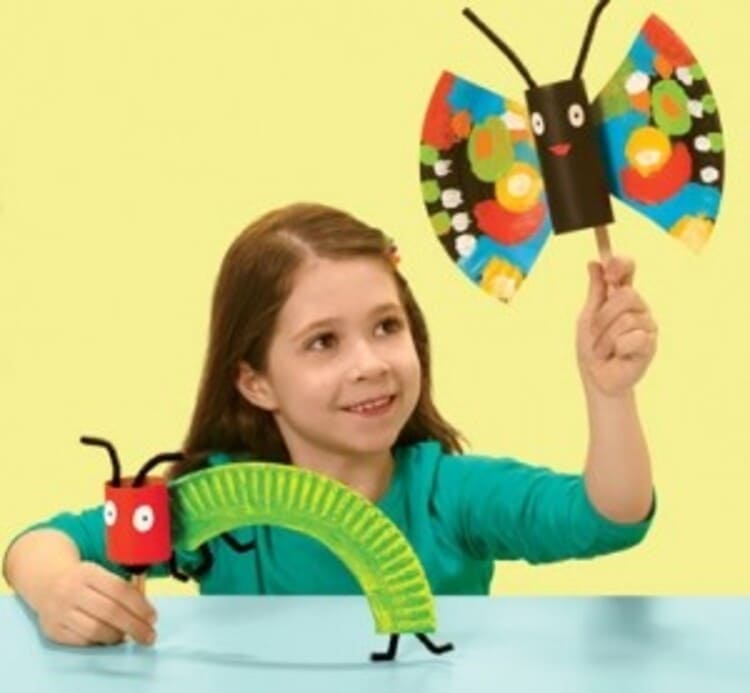 3. Fall Paper Plate Wreaths
Make a wreath out of a paper plate. Moreover, you could also use spring and summer leaves. Certainly, so many great options by Mum in the Madhouse.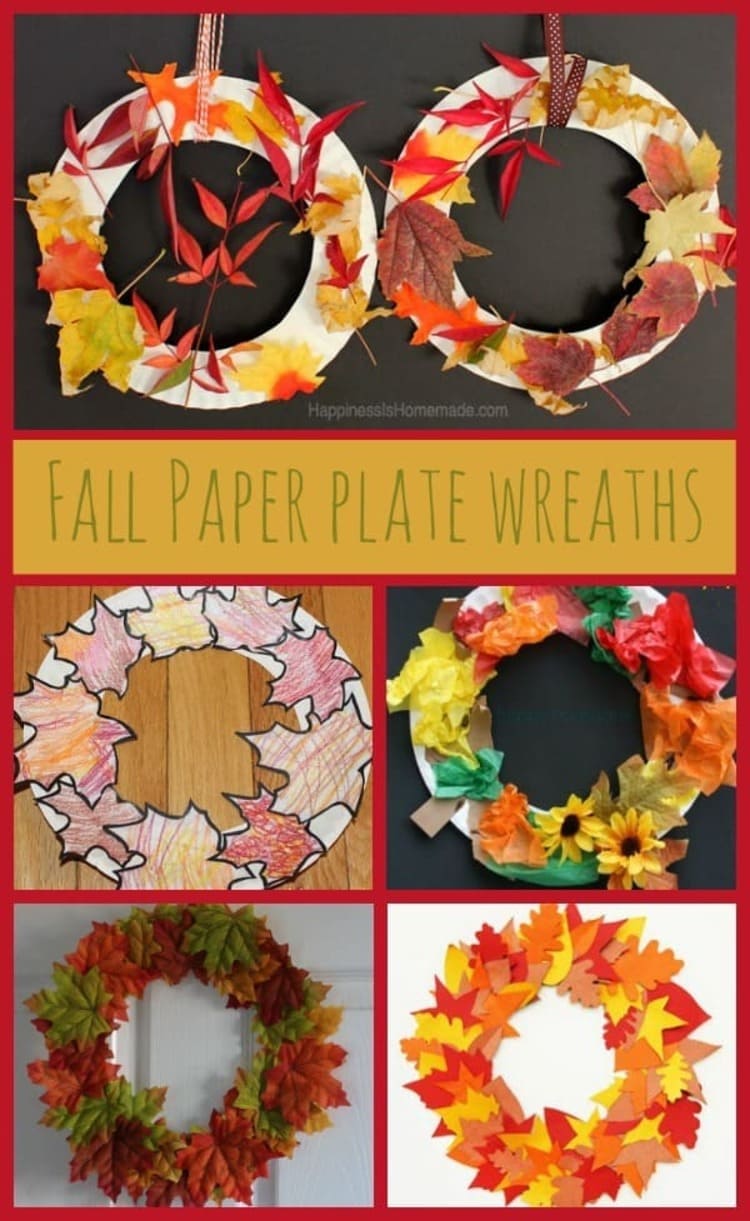 4. Paper Plate Tambourines
Have fun making music with these Paper Plate Tambourines.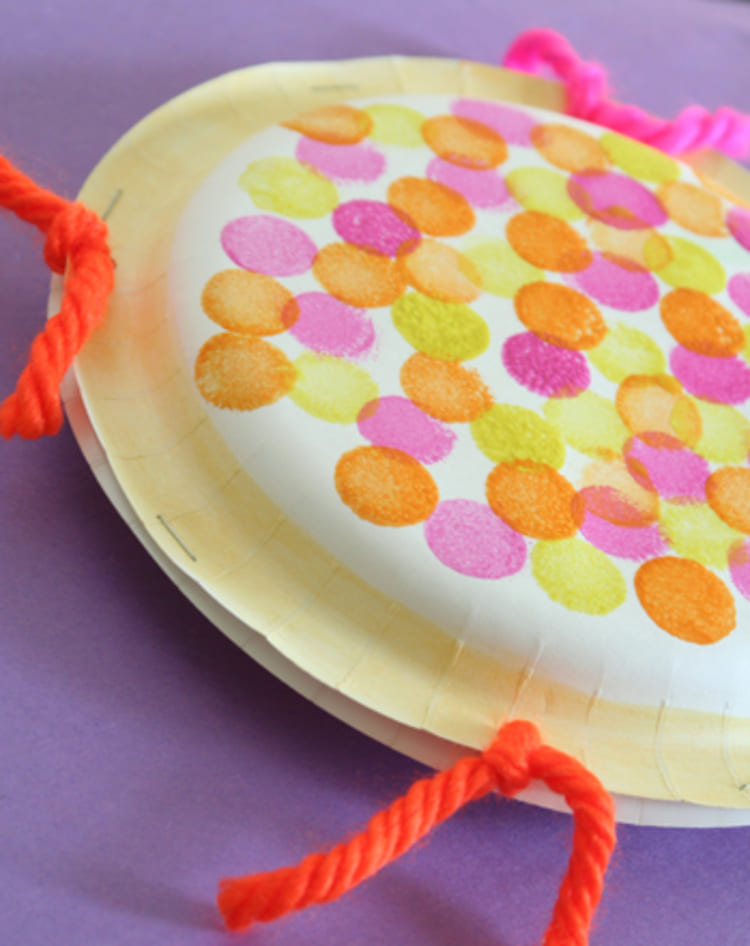 5. Paper Plate Seahorse
A Paper Plate Seahorse would be great to make after reading Eric Carle's Mister Seahorse book! Moreover, it is very easy to make!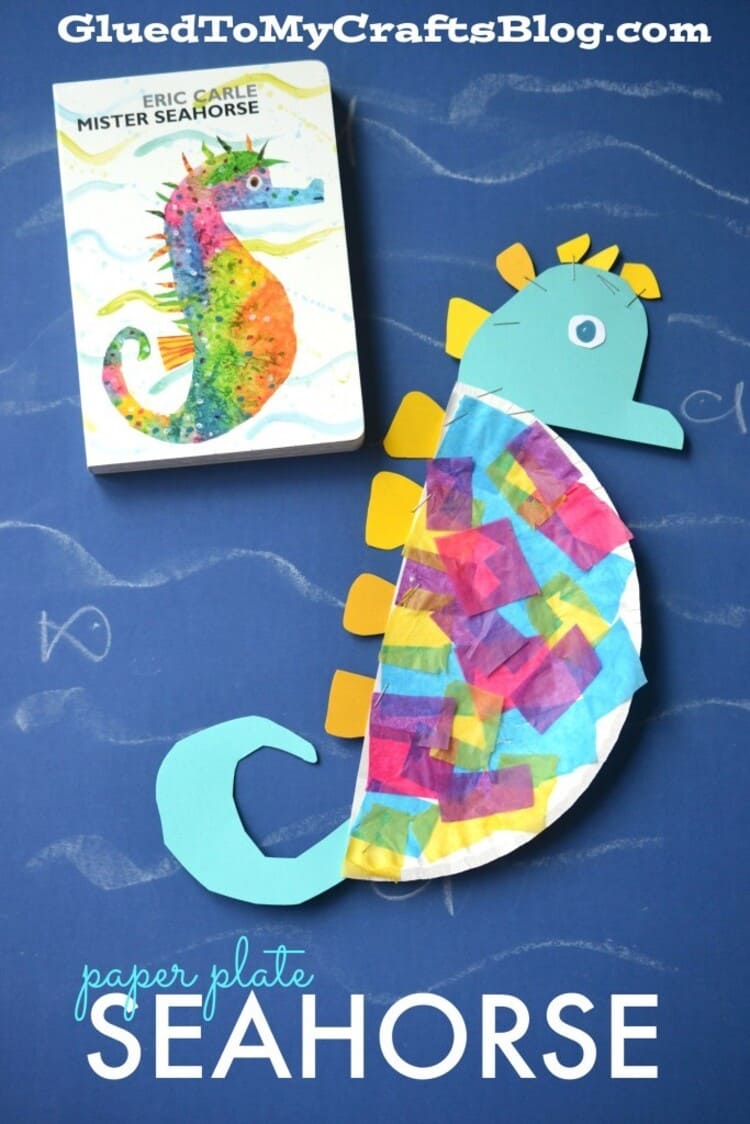 6. Snow Globe Snowman Craft
Here we have a darling Snow Globe Snowman Paper Plate Craft. Besides, it includes glitter which I love!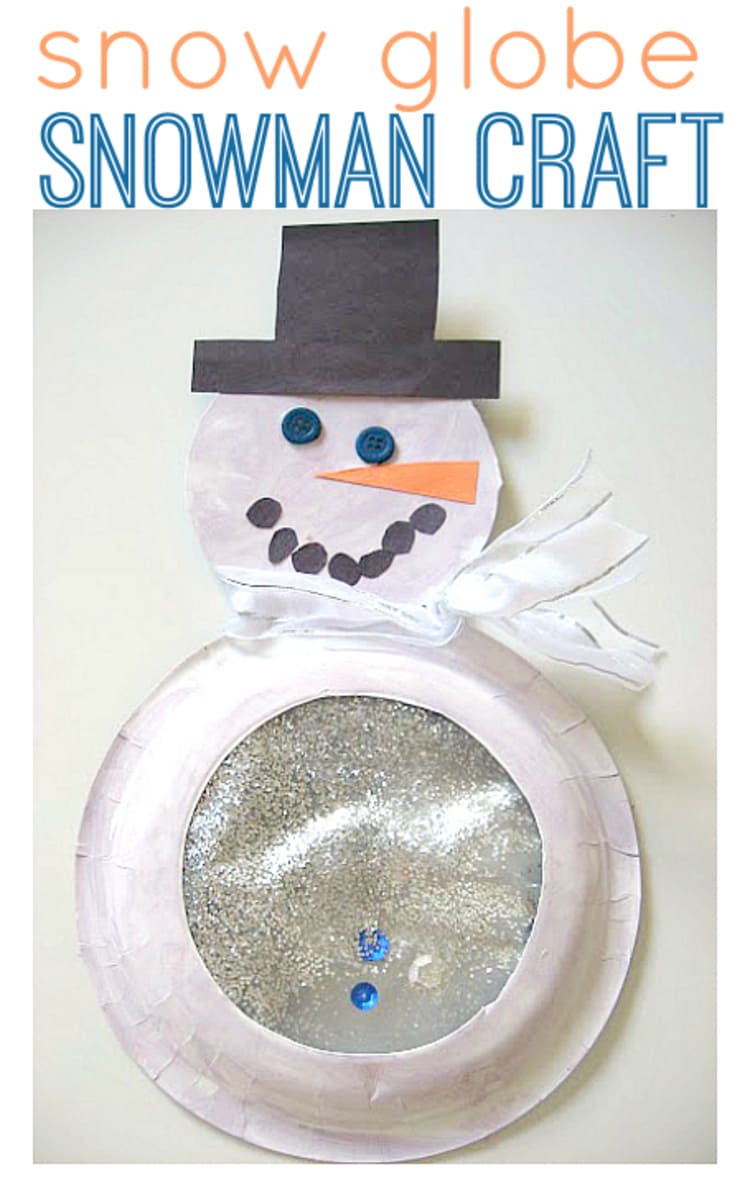 7. Paper Plate Triceratops
If your grandkids love dinosaurs they will certainly want to make this Paper Plate Triceratops.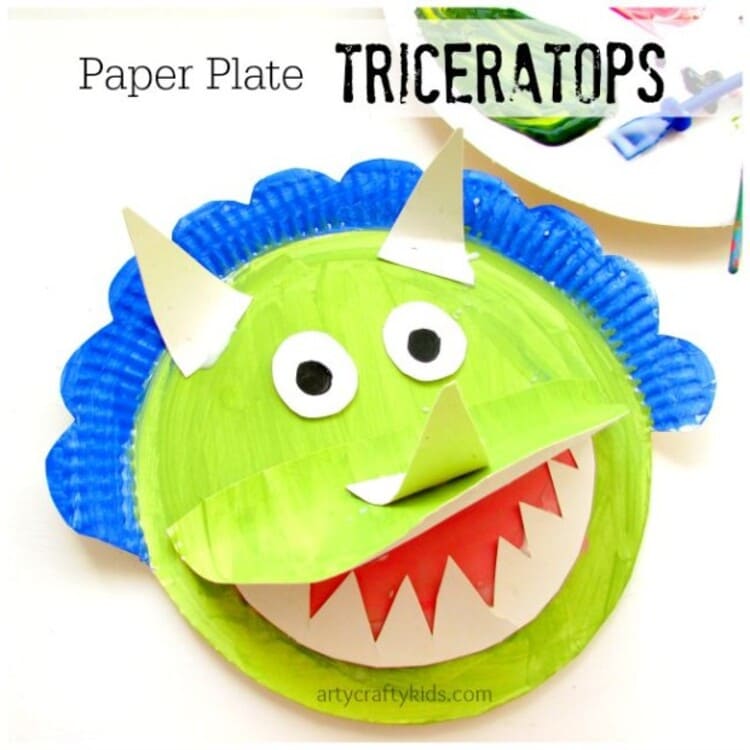 8. Paper Plate Leprechaun Mask
Leprechaun Paper Plate Mask will help you have a Lucky Day!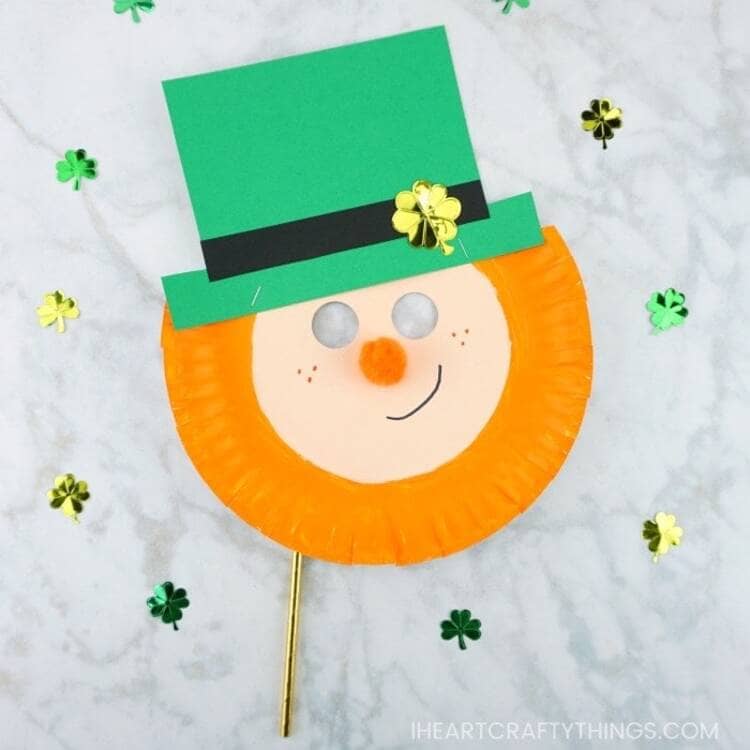 9. Butterfly Life Cycle Paper Plate Craft
It is an educational craft art idea that you should definitely make! Teach your grandkids about the circle of life with this Butterfly Life Cycle Paper Plate Craft.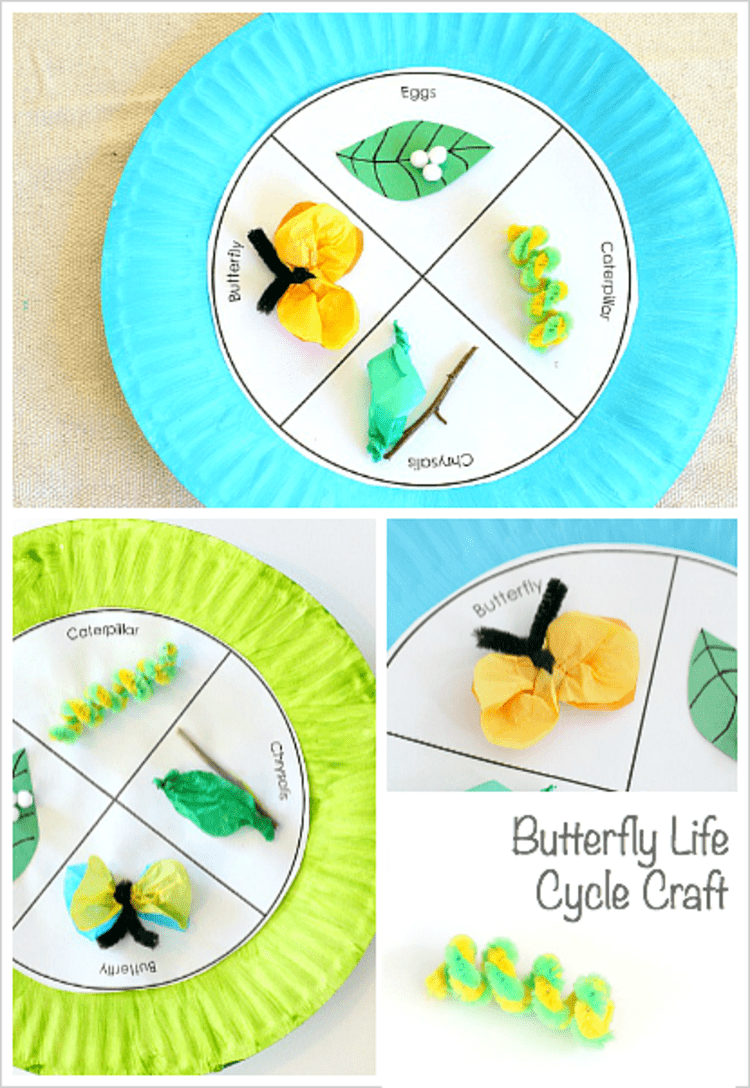 10. Tissue Paper Valentine's day Wreath
So easy to make! In fact, even a toddler can make this darling Tissue Paper Valentine's Paper Plate Wreath.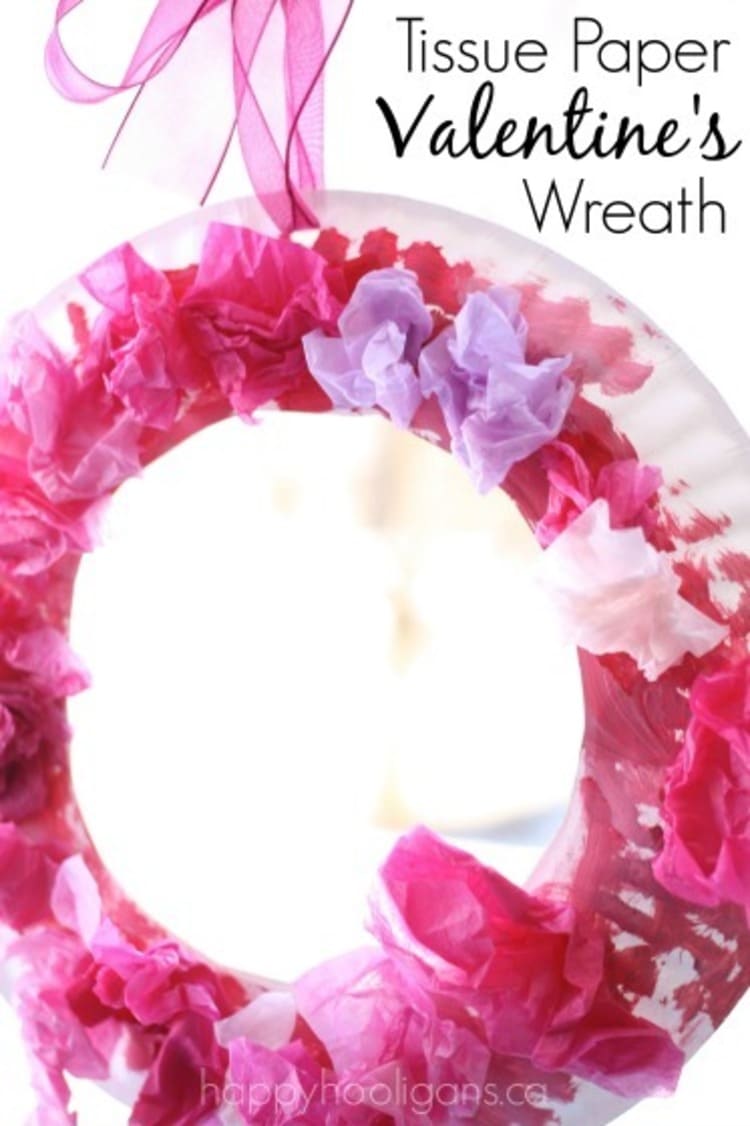 11. Paper Plate Weaving
Paper Plate Weaving by Mum in the Madhouse is a fun technique for some of your older grandkids.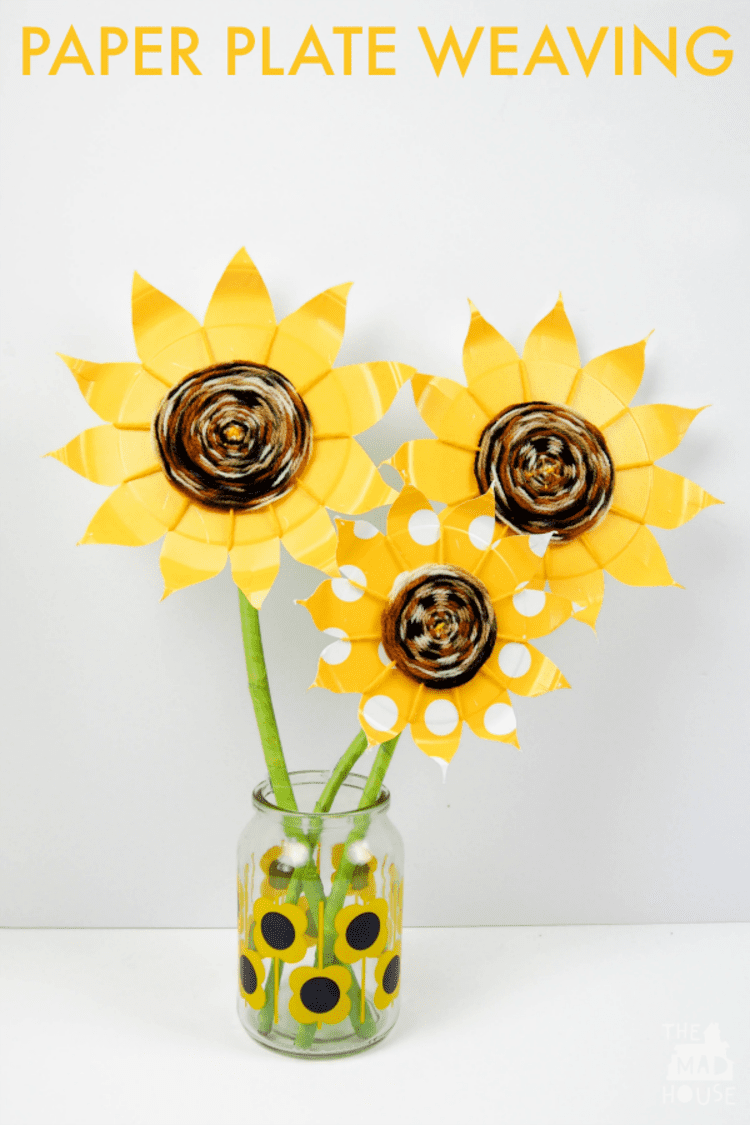 12. Owl Paper Plate
Who, Who wants to make an Owl Paper Plate?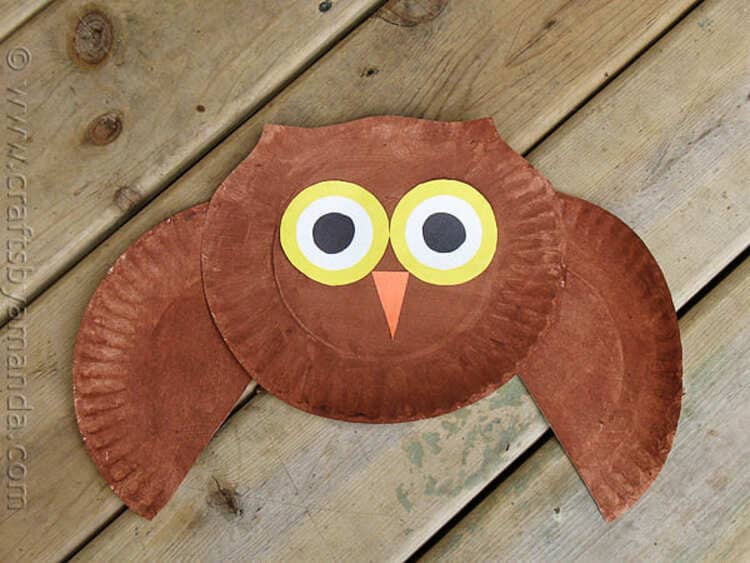 13. Birds in a Nest Paper Plate Craft
Springtime would be the perfect time to make these Birds in a Nest Paper Plate Craft.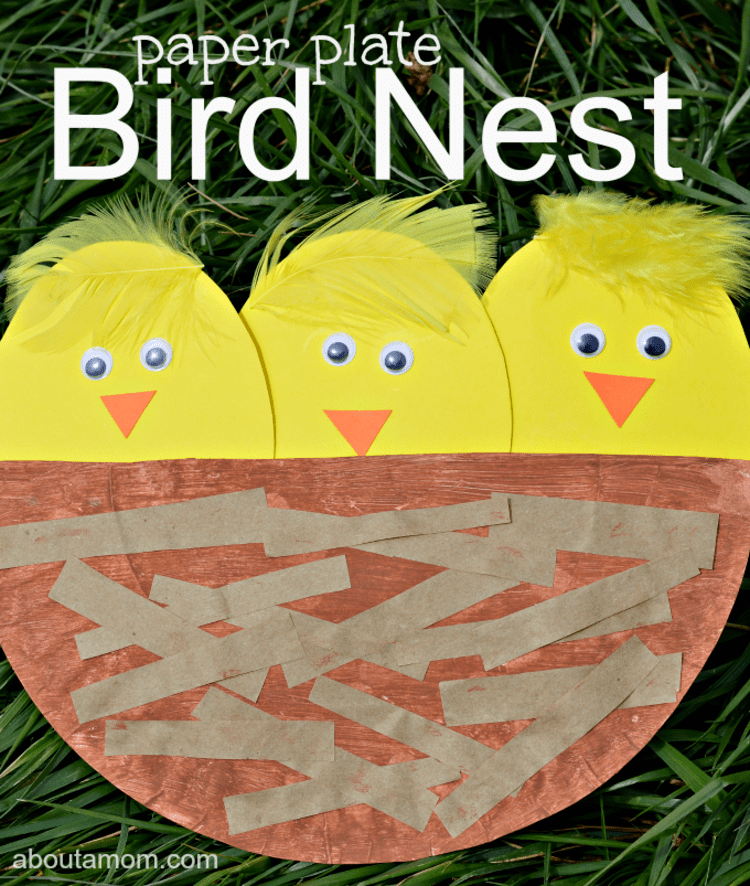 14. Paper Plate Crowns
Look at these! They are suitable for every occasion, indeed. In addition, let your grandkids choose from the many Paper Plate Crowns.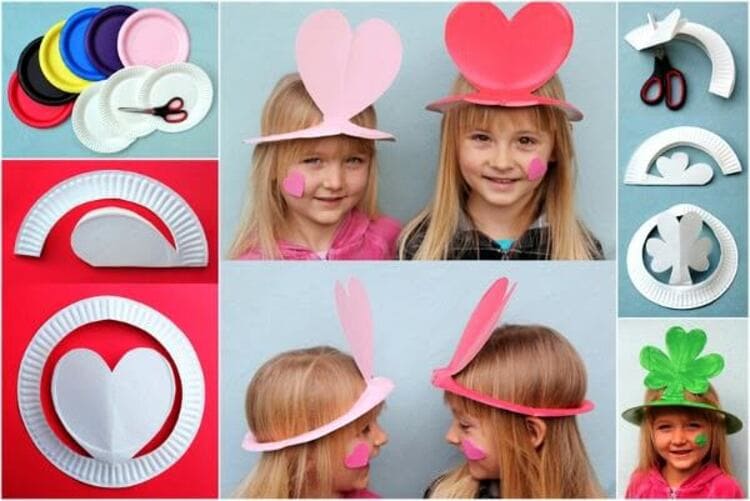 15. Paper Plate Clifford (The Big Red Dog)
Do your grandkids love Clifford The Big Red Dog? Then they will love this paper plate craft.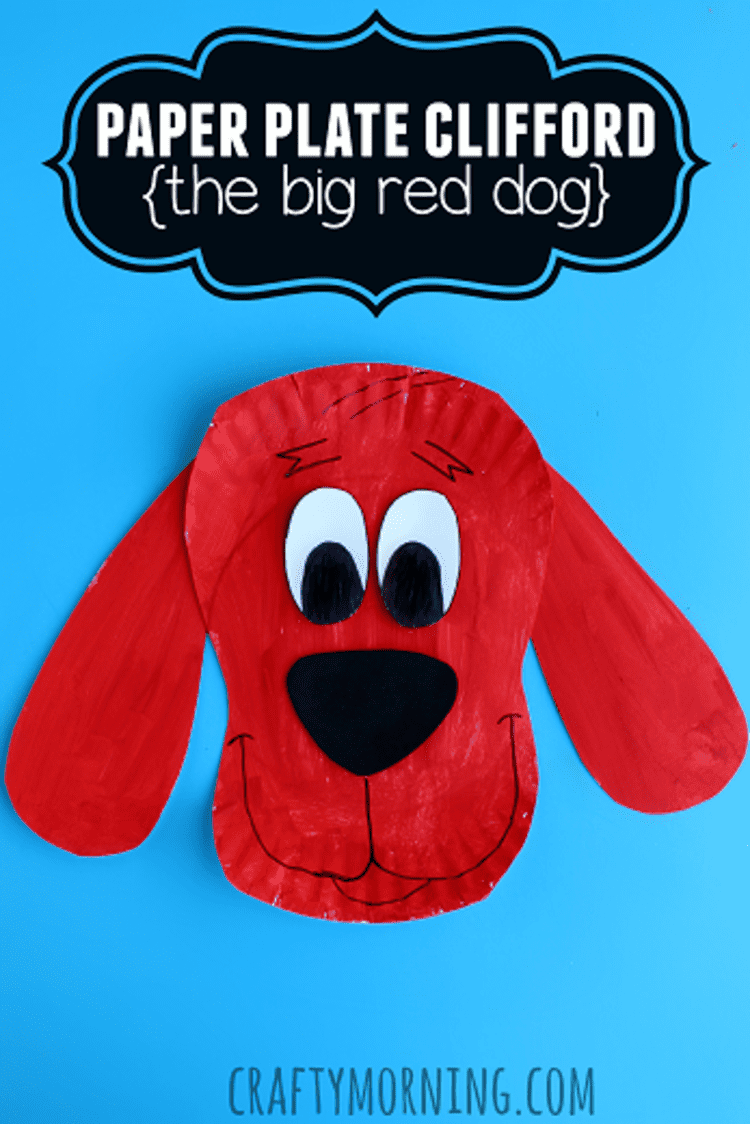 16. Noah's Ark Paper Plate Craft
As a matter of fact, there is plenty of room for two of each animal in this darling Noah's Ark Paper Plate Craft by Artsy Craftsy Mom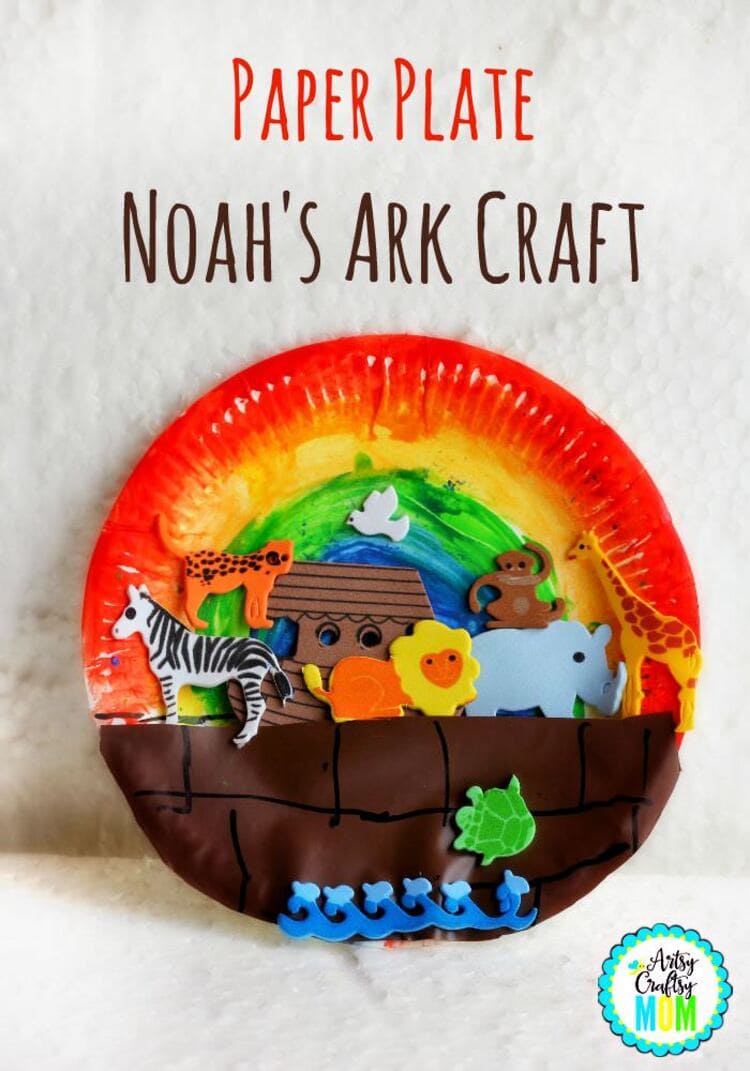 17. Paper Plate Birds
These Paper Plate Birds have wings that move! How adorable, indeed!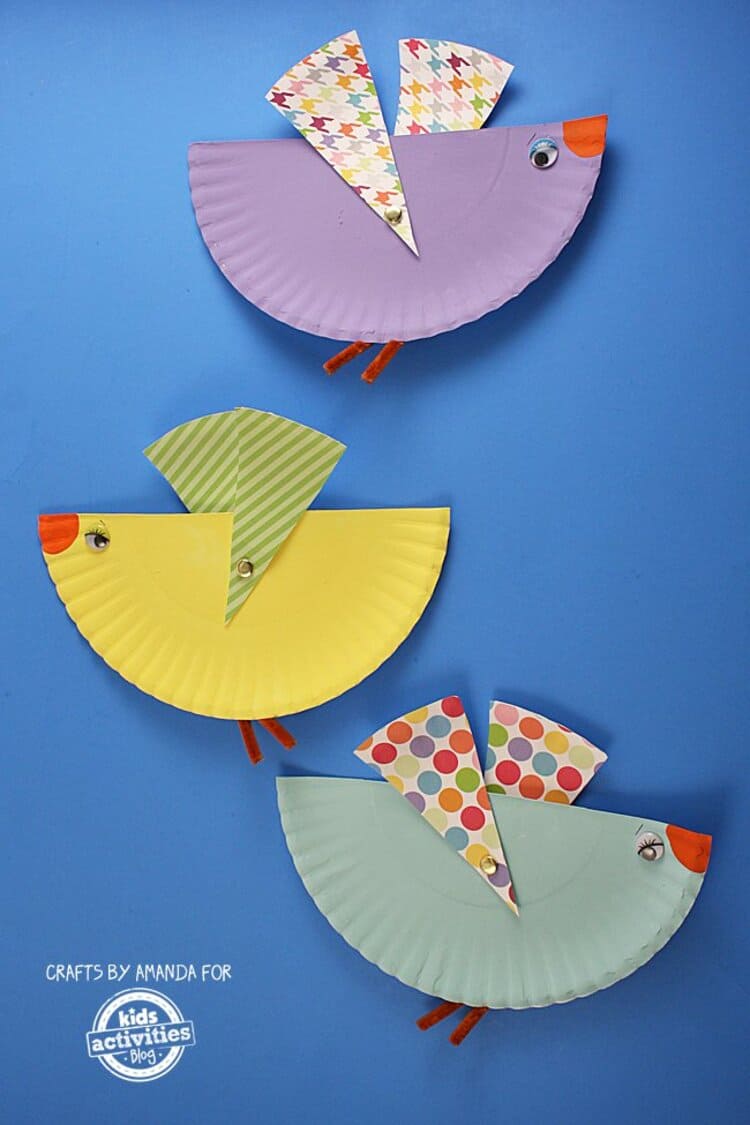 18. Paper Plate Cow Masks
These Paper Plate Cow Masks make me think of Chik-Fil-A! Eat Chikin.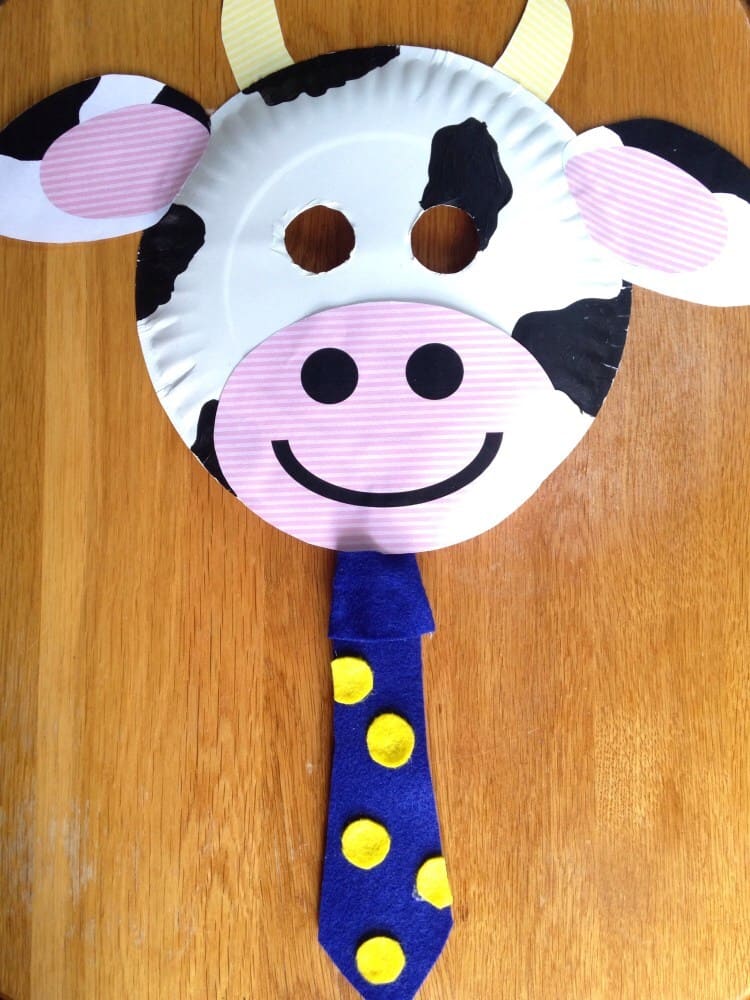 19. Swan Paper Plate
Actually, the ugly duckling has turned into a beautiful Swan Paper Plate.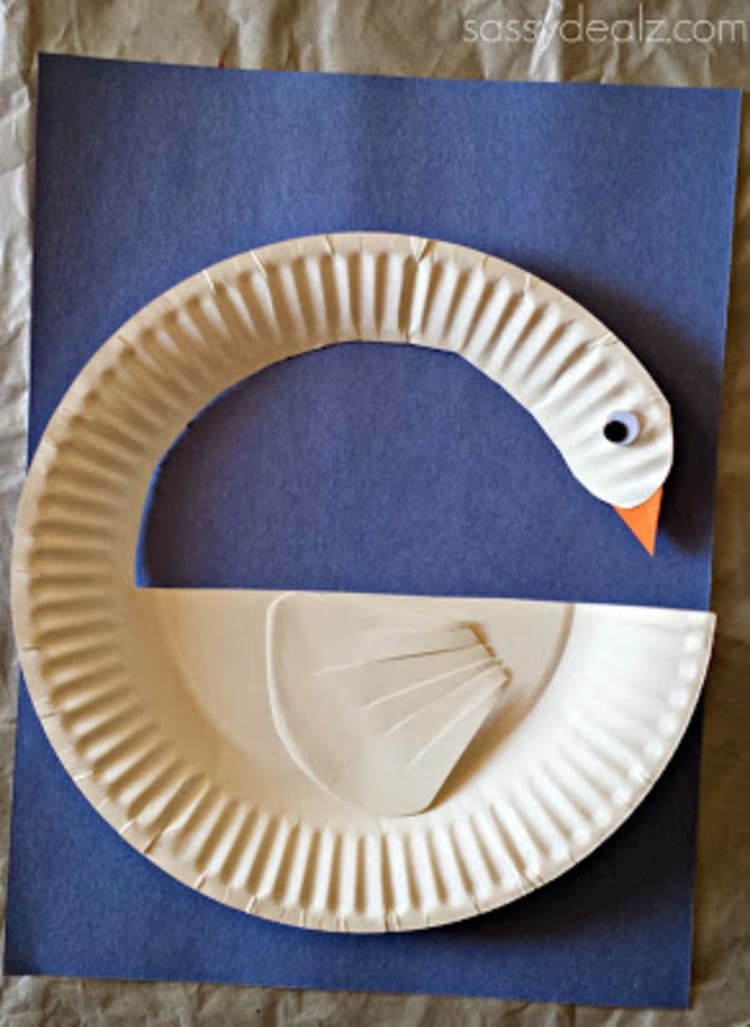 20. Thankful Spinner
Keep the grandkids busy at "their" Thanksgiving table with this Thankful Spinner.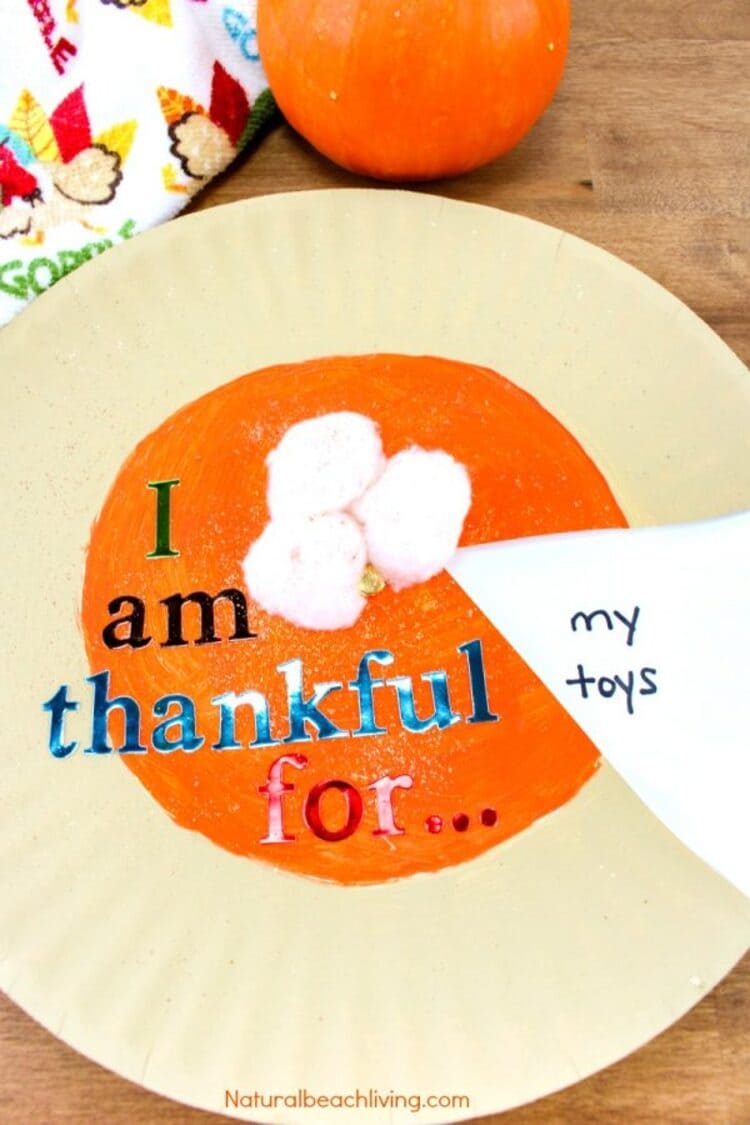 21. Bear Mask
Grandkids will love pretending that they are a bear with this Bear Mask.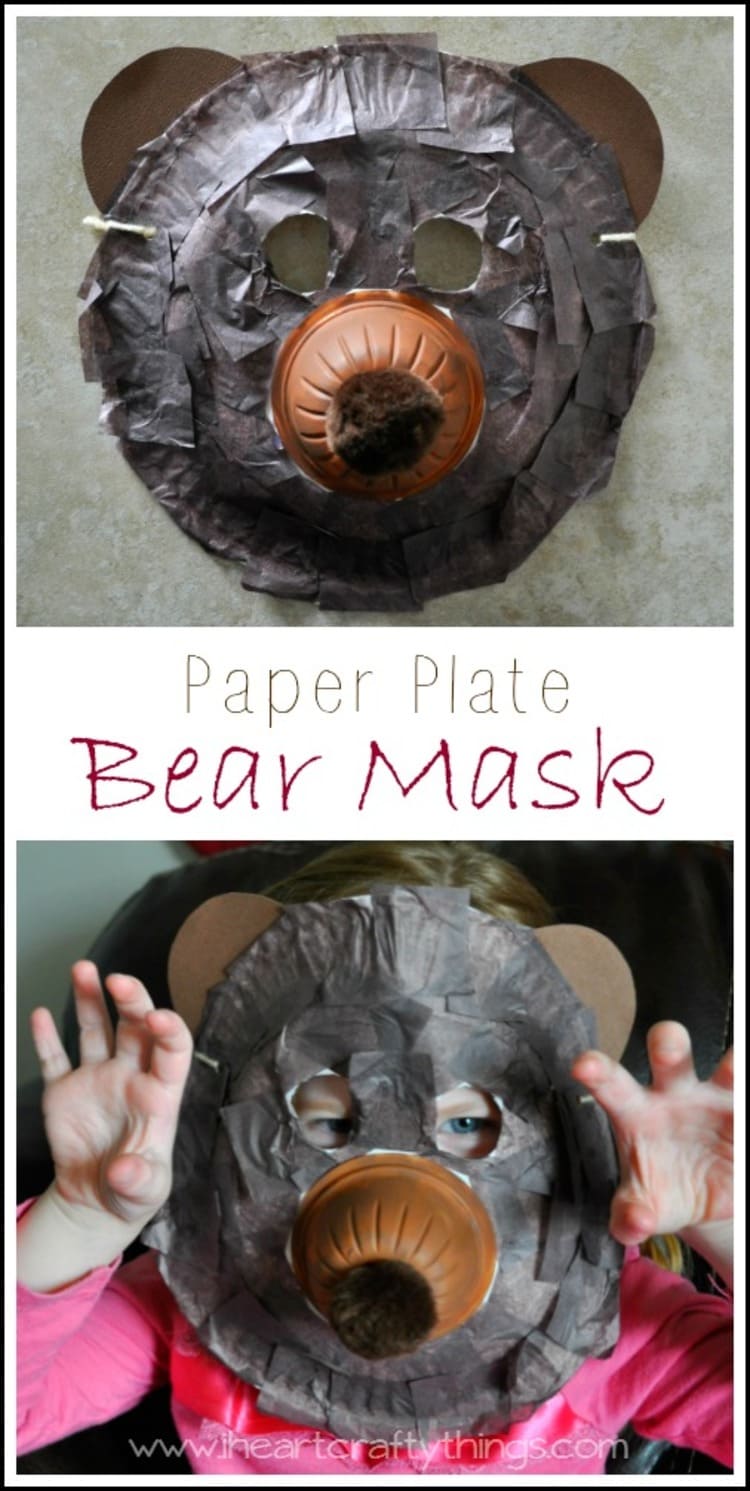 22. Paper Plate Blue Birds in a Nest
Spring is just the right time for these Paper Plate Blue Birds in a Nest.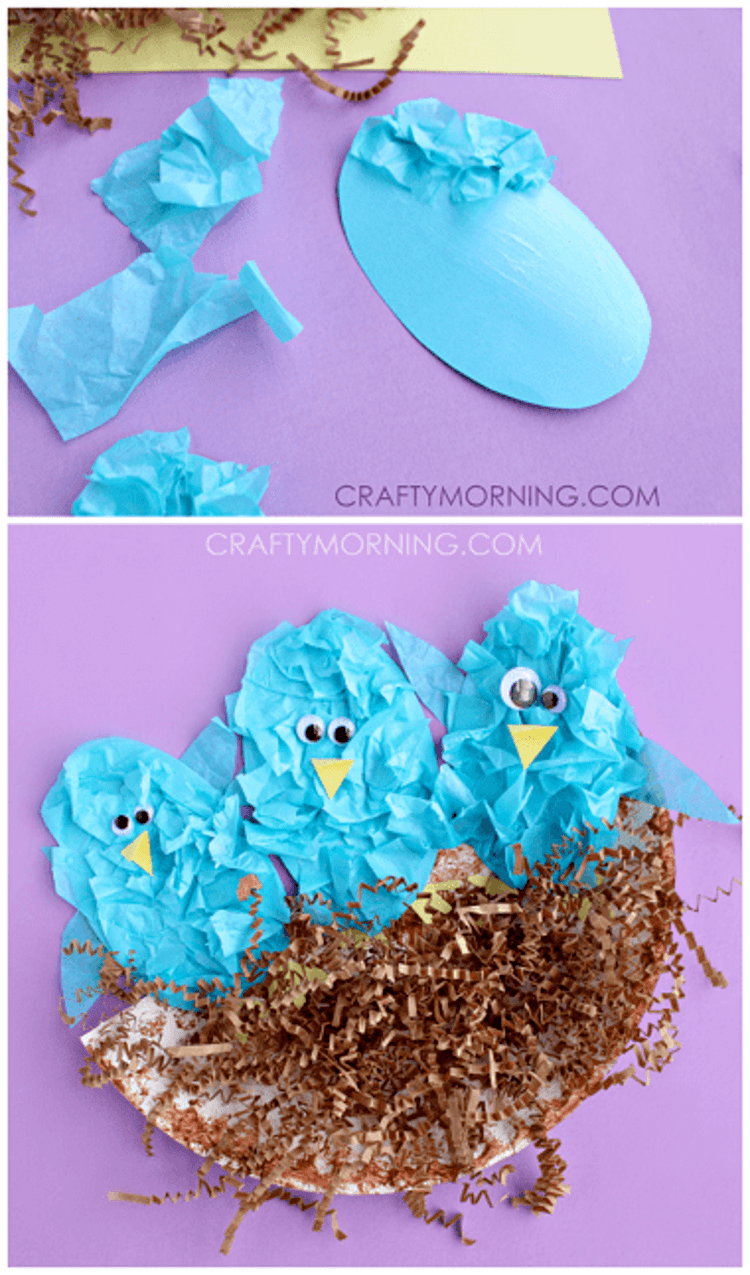 23. Paper Plate Egyptian Necklaces
Looks so pretty! In addition, you can learn about some cultures with these Paper Plate Eqyptian Necklaces.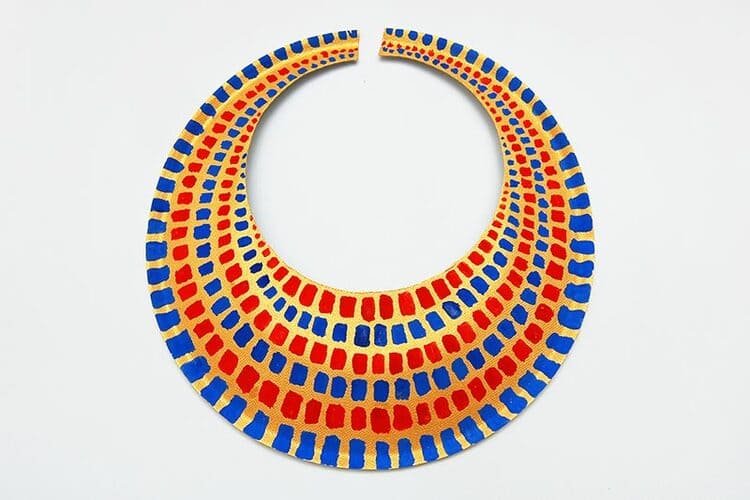 24. Paper Plate Badger
Little boys in particular will like making this Paper Plate Badger.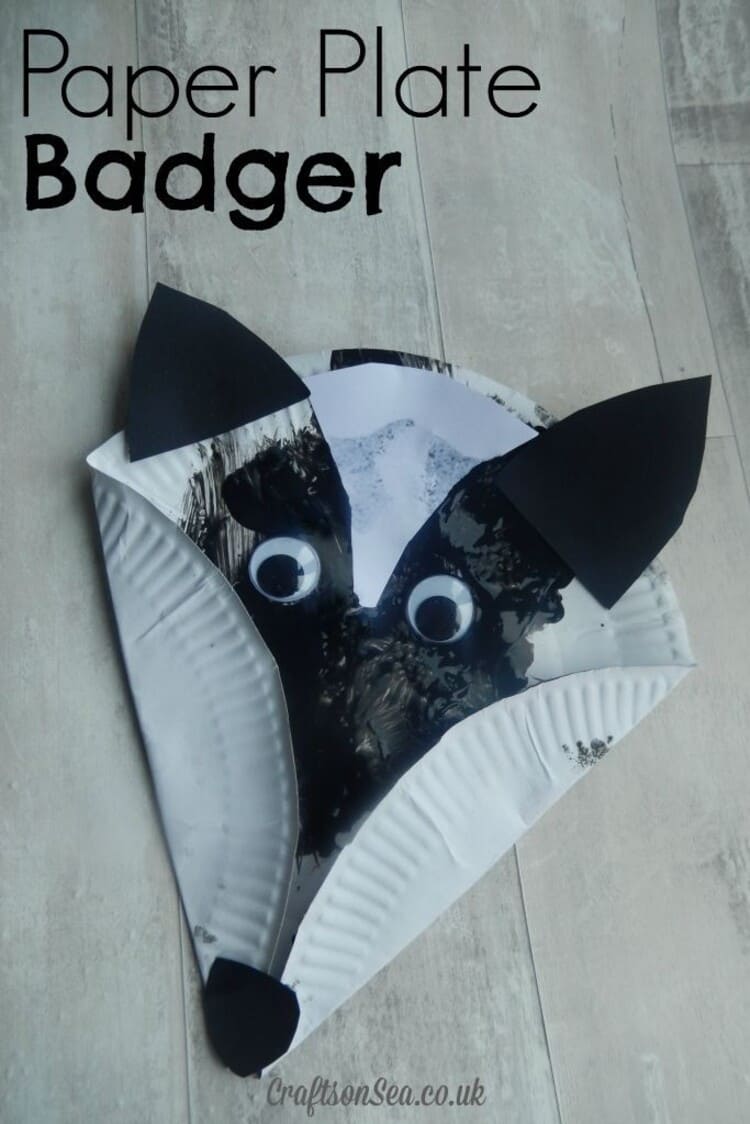 25. Bert and Ernie Paper Plates
I have great memories of my own grandkids watching Sesame Street and love these Bert and Ernie Paper Plates!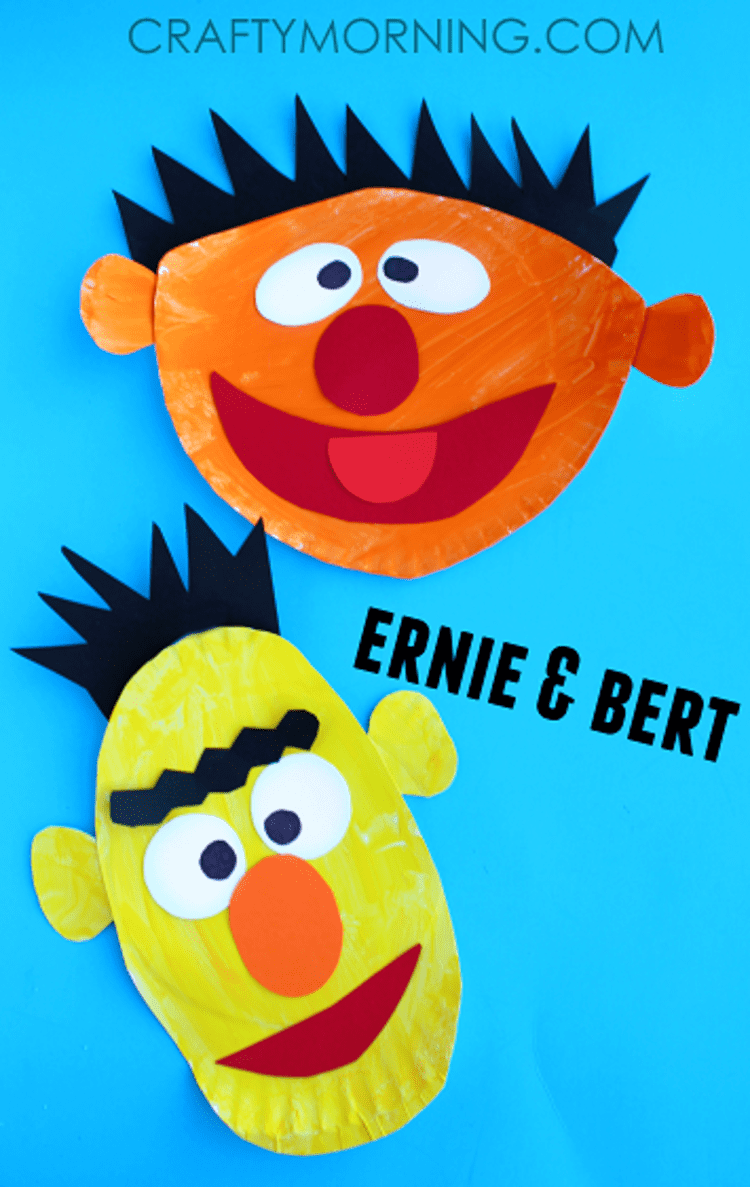 26. Painted Paper Plate Flowers
The watercolors look beautiful on these Painted Paper Plate Flowers.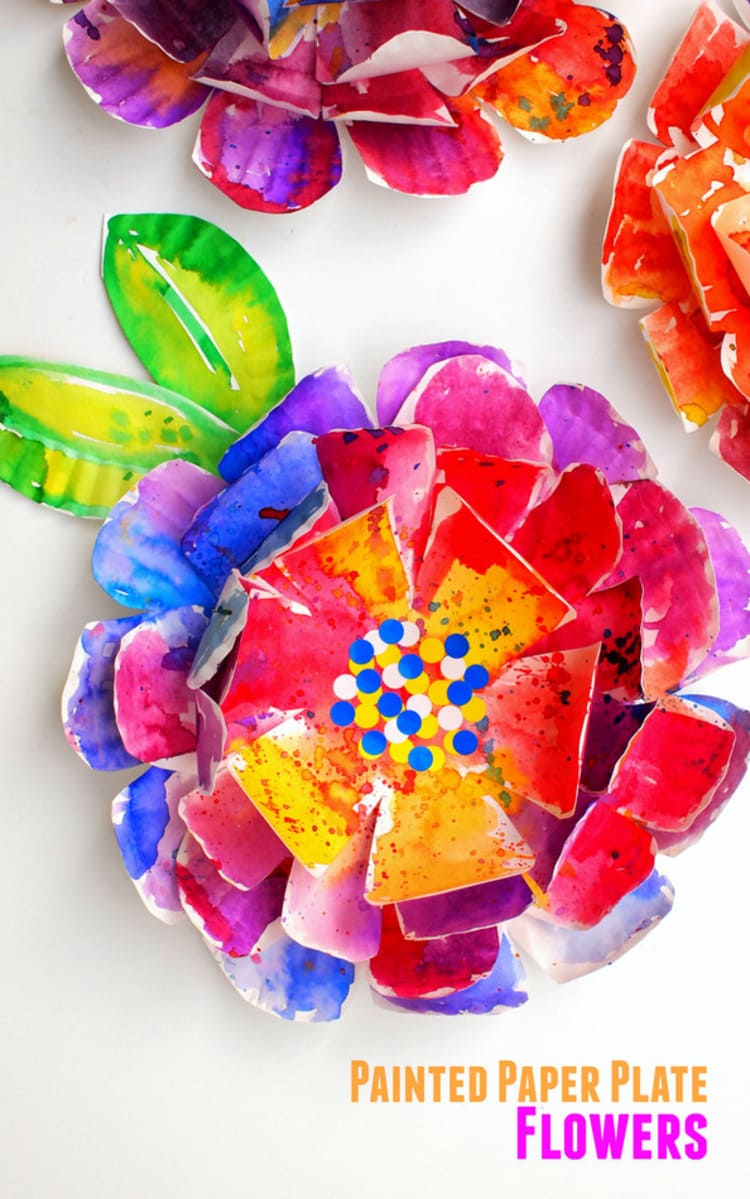 27. The Gingerbread Man
These Gingerbread Paper Plate Crafts look almost good enough to eat!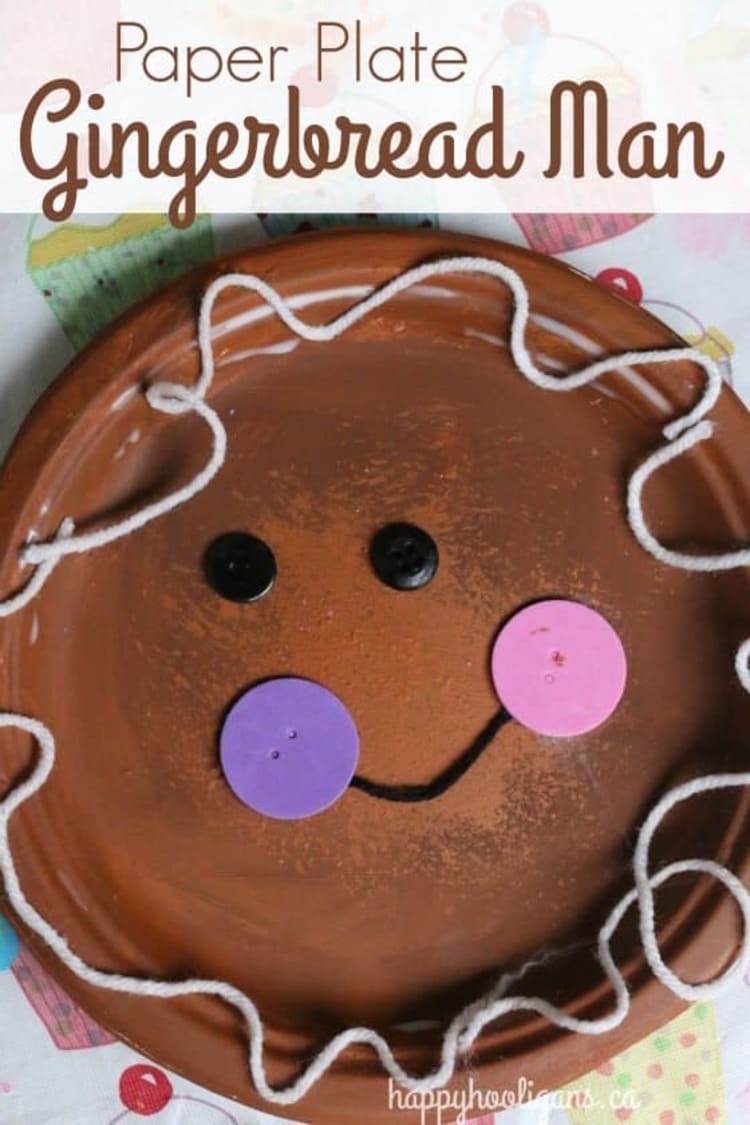 28. Paper Plate Dinosaur
A paper plate and some paint are all you need to make this Paper Plate Dinosaur.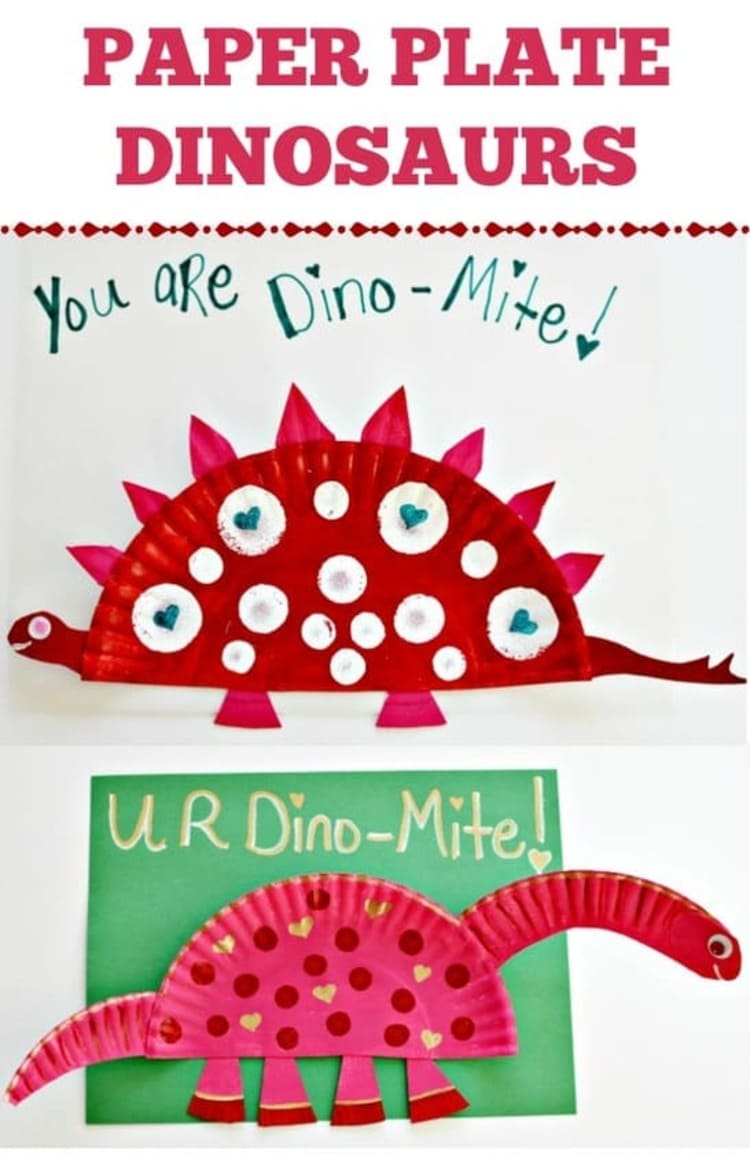 29. Frog Paper Plate
The letter "F" stands for this cute Frog Paper Plate.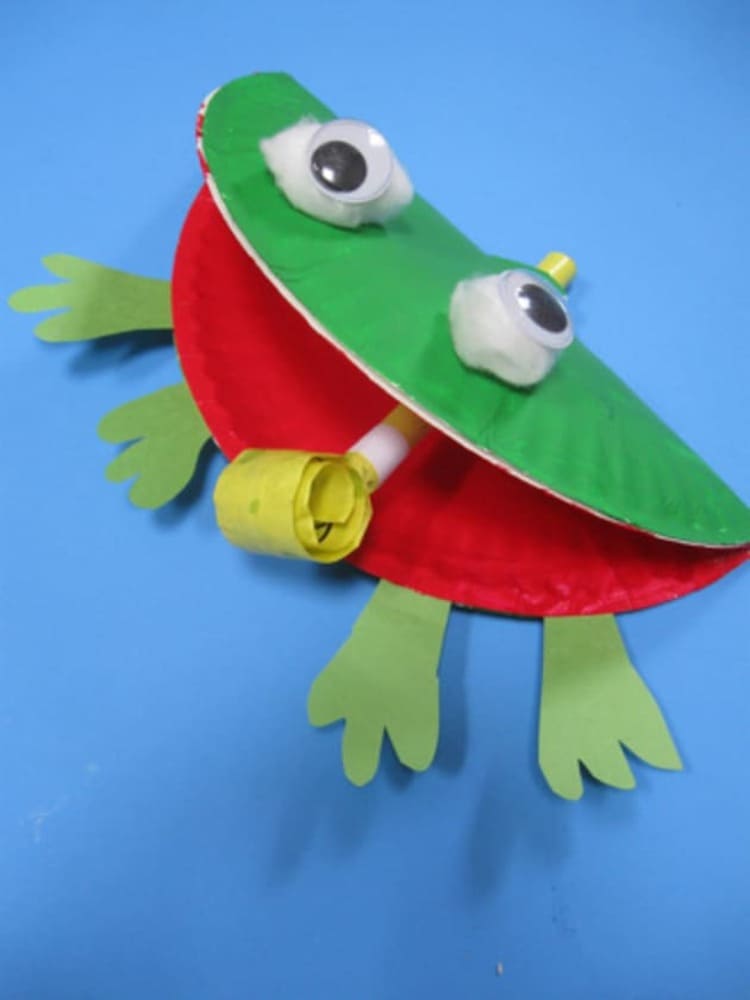 30. Hedgehog Paper Plate Craft
Actually, no paint is necessary. Super quick and easy is this Paper Plate Craft for a Hedgehog.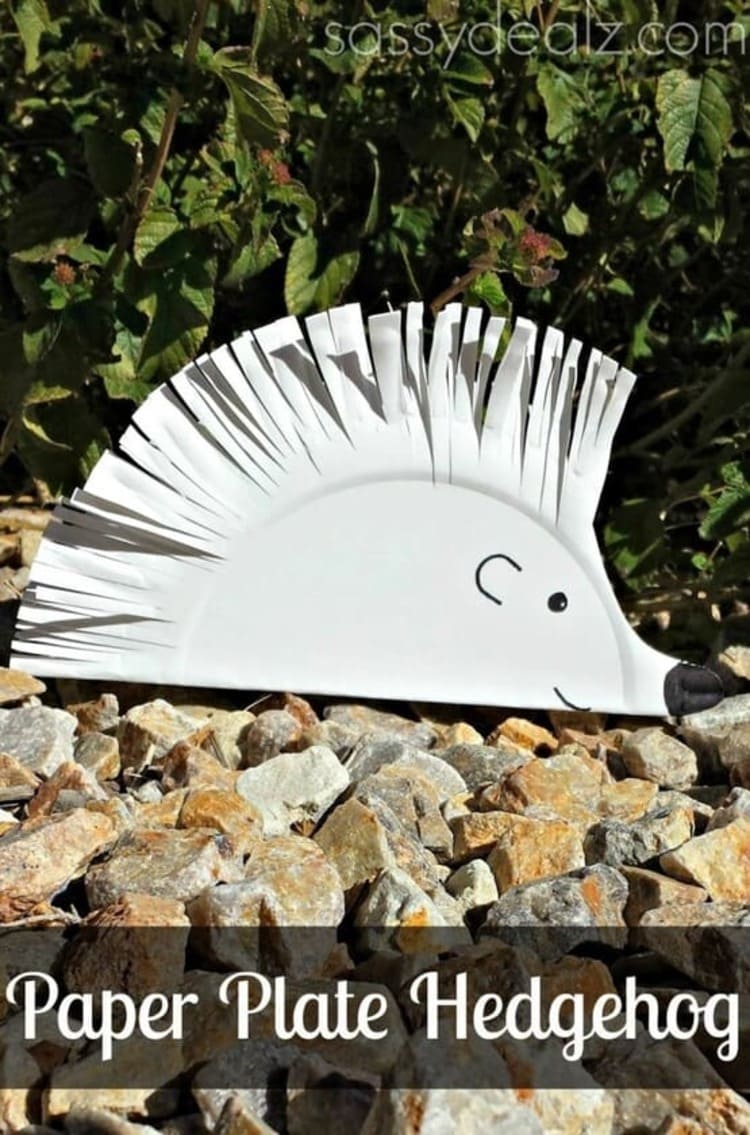 31. Paper Plate Fish
The scales on this Paper Plate Fish make it look so authentic! What is more, it is another great addition to the ocean theme papercrafts.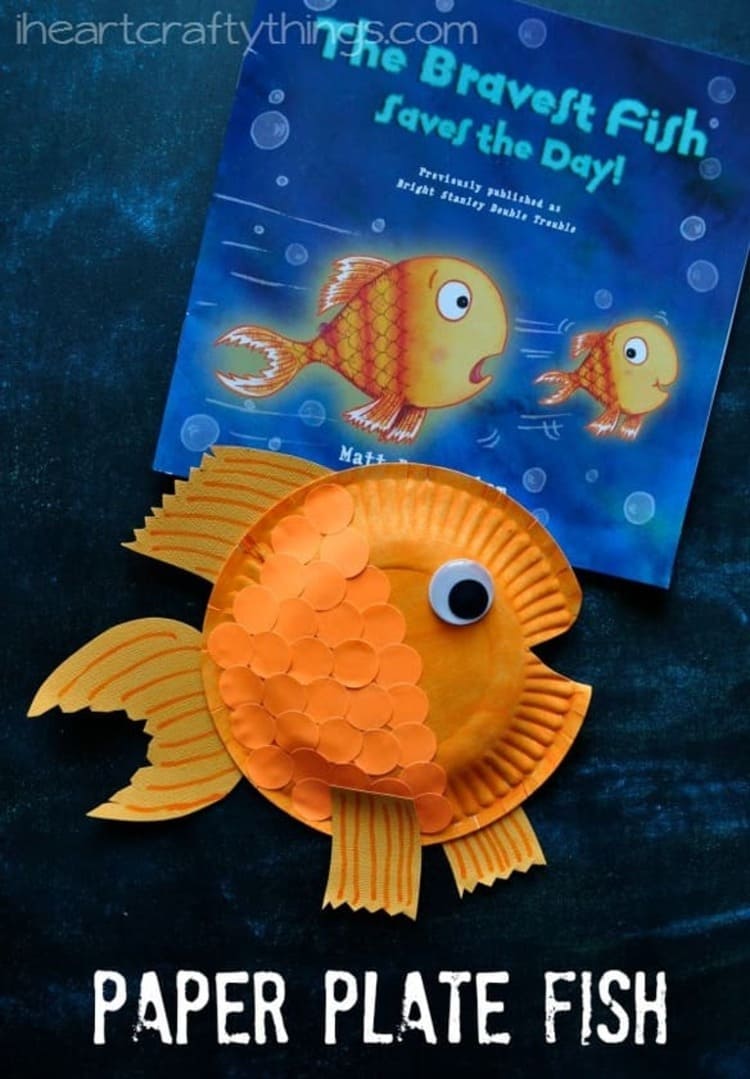 32. Paper Plate Sheep Mask
Mary Had a Little Lamb so she made a Paper Plate Sheep Mask! These look so pretty, indeed!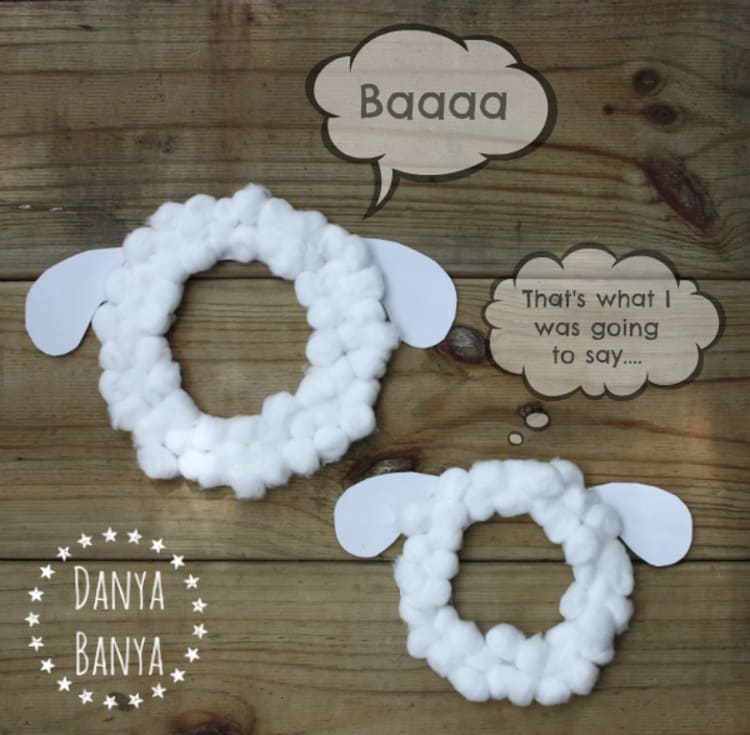 33. Groundhog Day Craft
Is Spring coming or will there be 6 more weeks of winter? This paper plate Groundhog Day Craft will help you find out!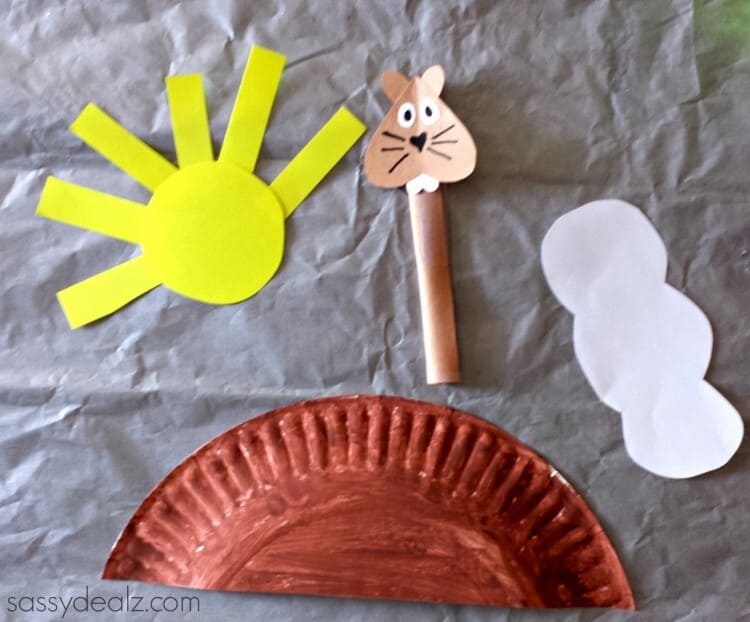 34. Lamb and Lion Masks
Certainly, there will be lots of imaginative play with these Lamb and Lion Masks.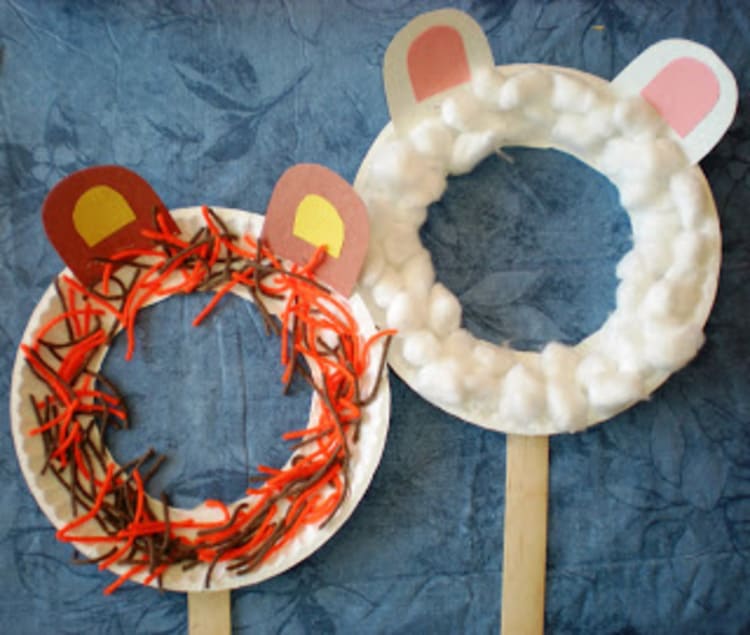 Paper plate animals craft ideas
35. Paper Plate Chicken
Read the story of the Little Red Hen and then made this super easy Paper Plate Chicken.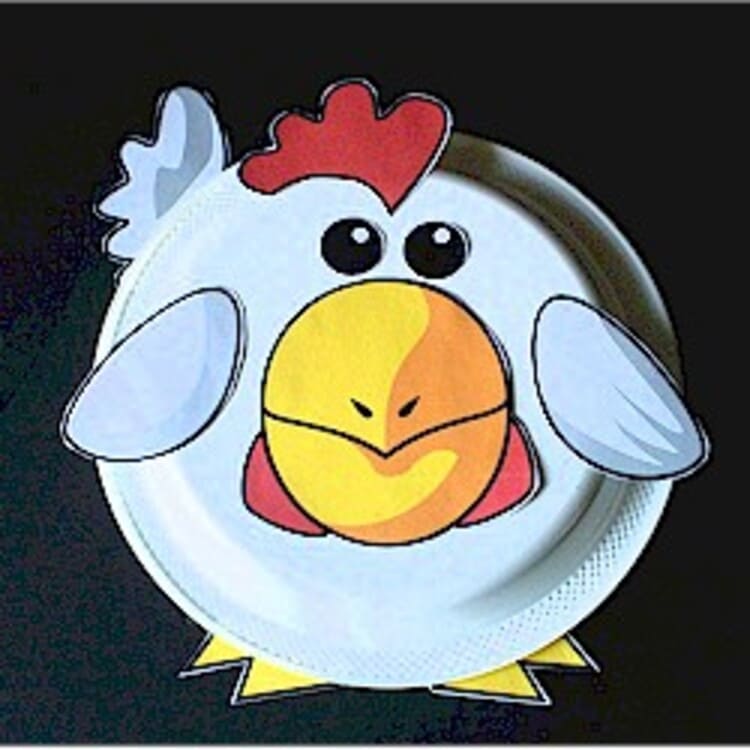 36. Paddington Bear Paper Plate Craft
Obviously, who doesn't like teddy bears! Everyone loves Paddington Bear! Besides, it looks so easy to make!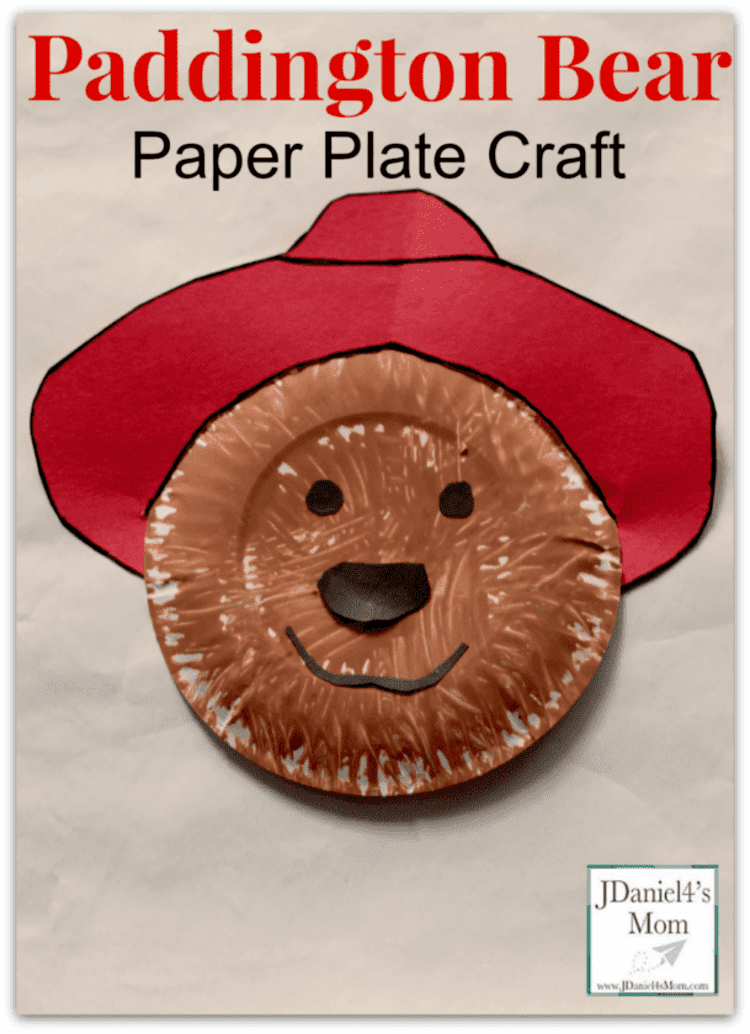 37. Rhino Paper Plates
First, take your grandkids to the zoo and then come home and make these quick and easy Rhino Paper Plates.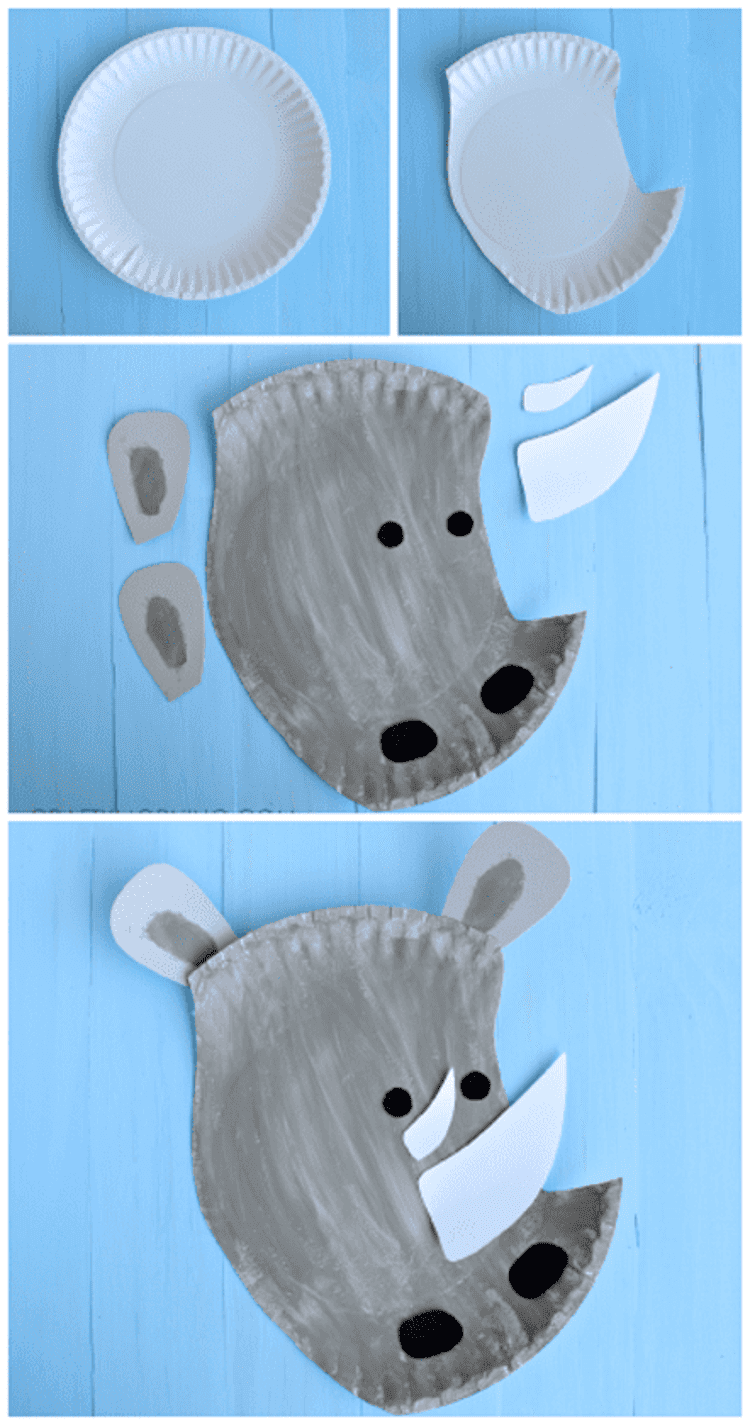 38. Superman Paper Plate Mask
Kids LOVE to play superheroes but watch out, they might fight over who gets to wear this Superman Paper Plate Mask. As a matter of fact, you may consider drawing masks of other superheroes, too.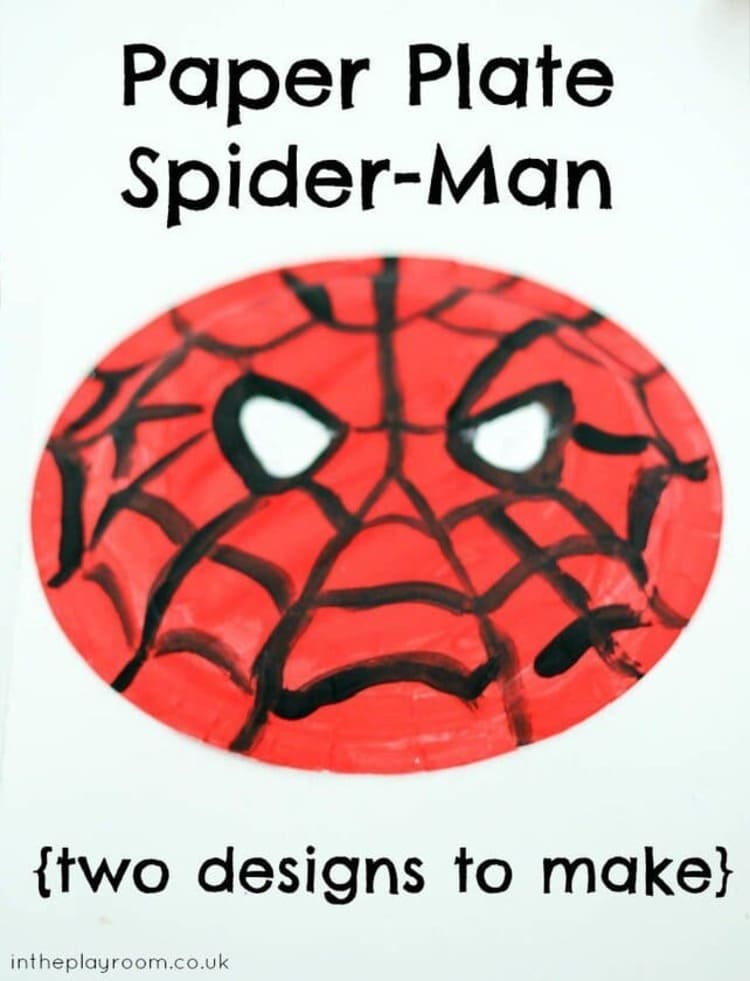 39. Paper Plate Flying Saucer
In my opinion, it would be fun to paint this Paper Plate Flying Saucer with glow-in-the-dark paint and then hang it from the ceiling. If your grandkids like space and aliens, this is surely a great choice for crafty art!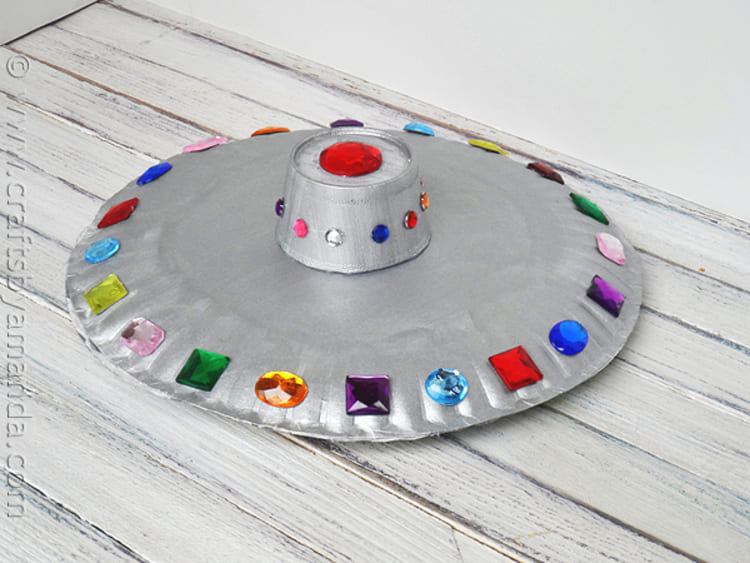 40. Skull Masks
To begin with, pass out paper plates and some markers and see all the different kinds of Skull Masks that will be created! Scary or funny – these skulls are a great way to spend your afternoon, indeed!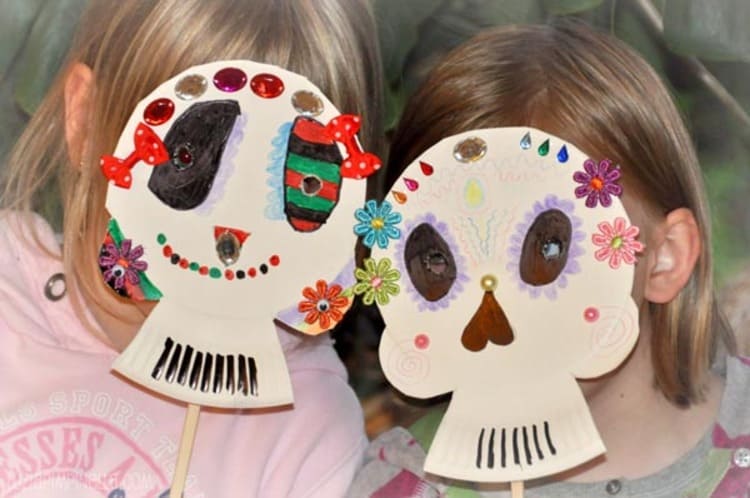 41. Paper Plate Fishes
Taken from the book The Rainbow Fish, these Paper Plate Fishes are so fun because of all the different colors. Surely, they will become your grandkid's favorite! Besides, the rainbow fish looks very fancy!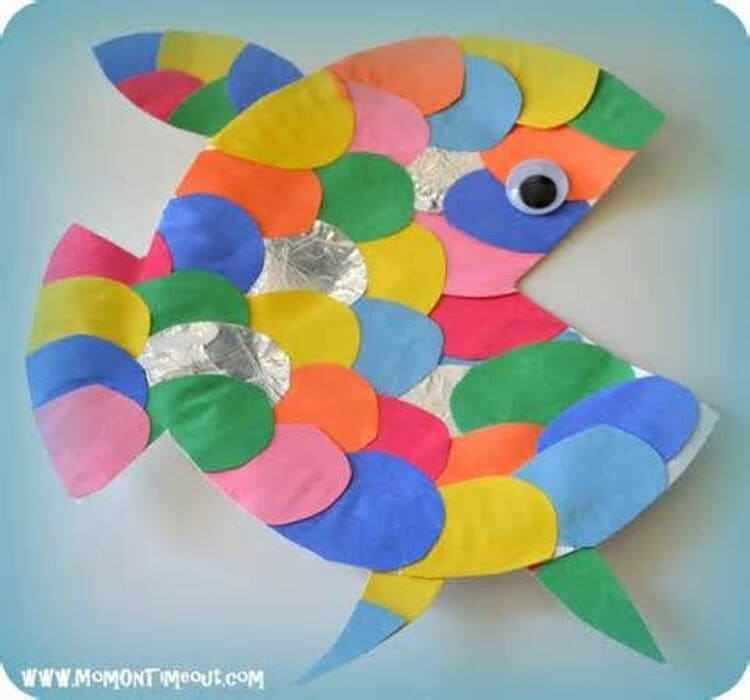 42. Paper Plate Crabs
Going to the beach? Certainly, these Paper Plate Crabs want to come along! So cute!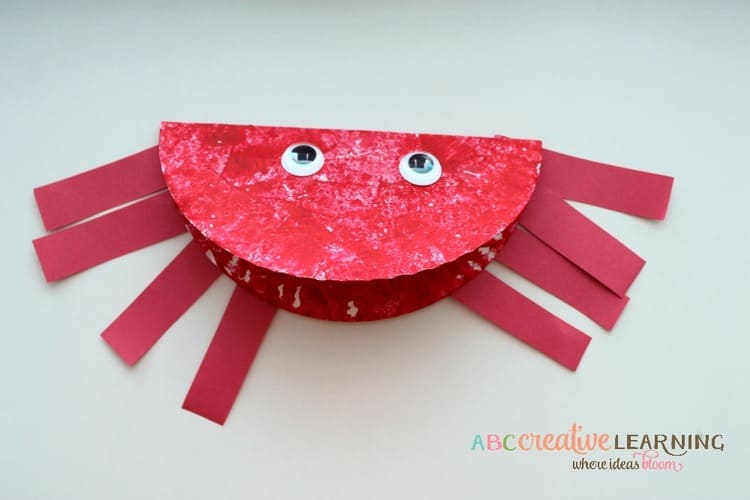 43. Paper Plate Fox
As a matter of fact, every grandparent NEEDS to read Fox in Sox to their grandkids. Doesn't that book bring back memories? Make this Paper Plate Fox in honor of that great classic book!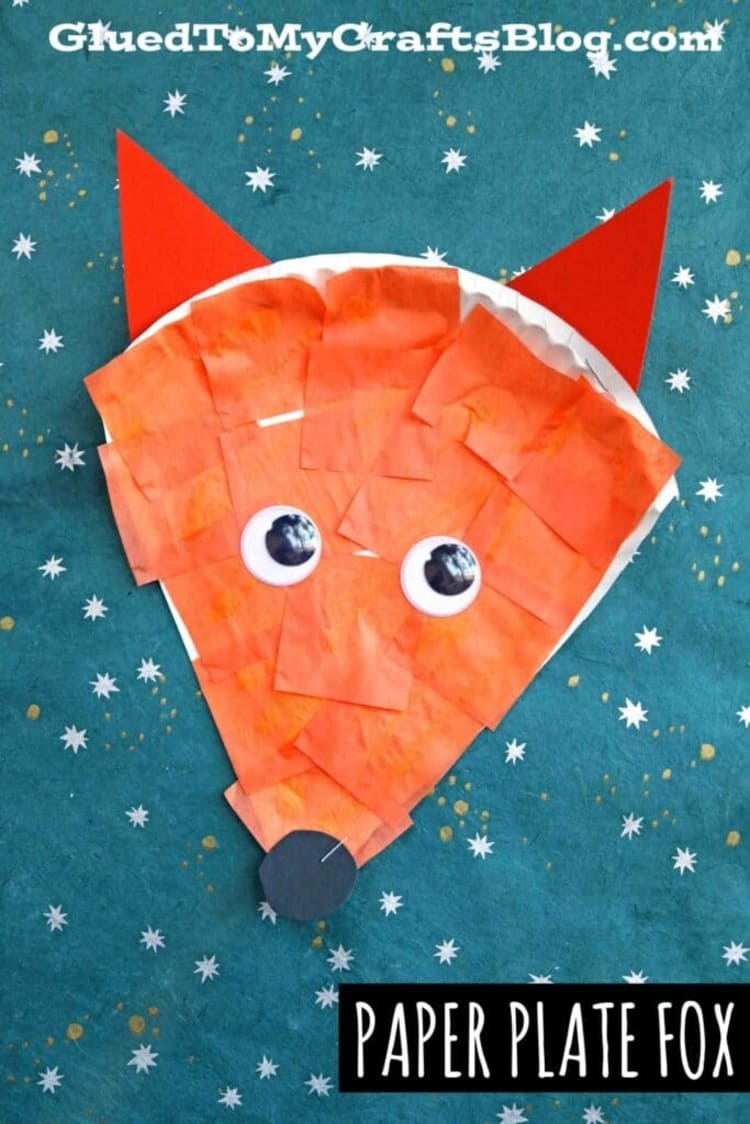 44. Sun Paper Plate Craft
Undoubtedly, you are my sunshine, my only sunshine! Surely, your grandkids will enjoy making this adorable sun.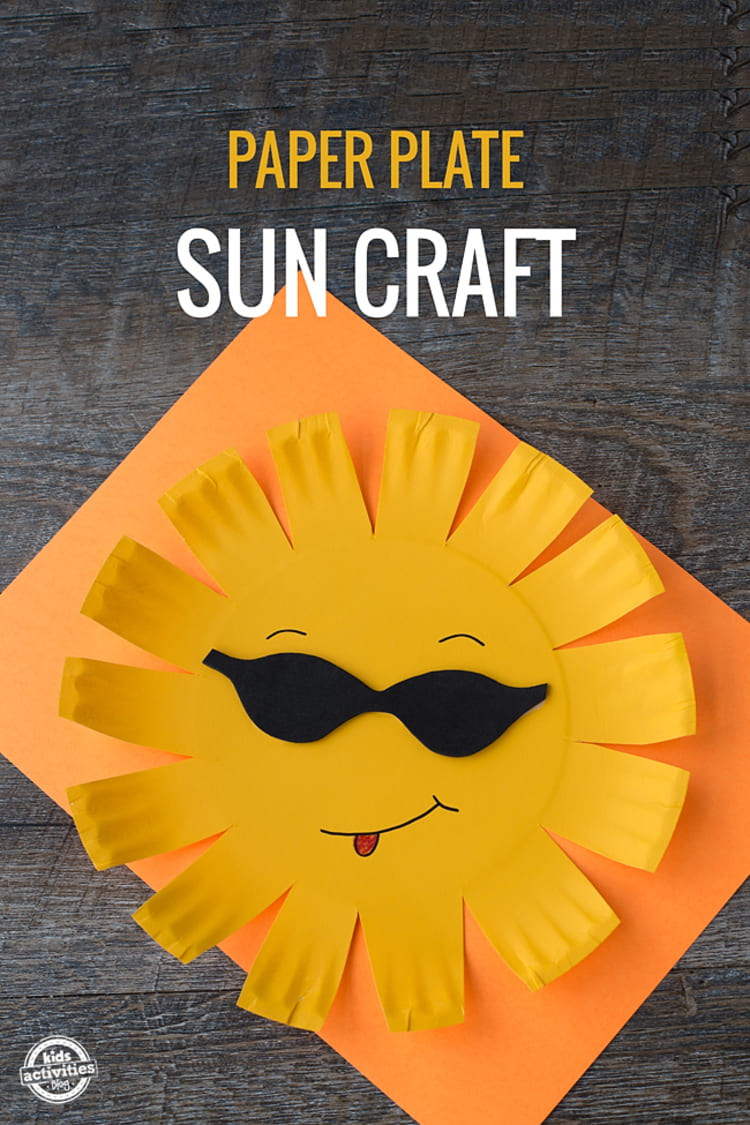 45. Paper Plate Wolf
The better to see you with my dear! Actually, here's a great Paper Plate Wolf to play Little Red Riding Hood with.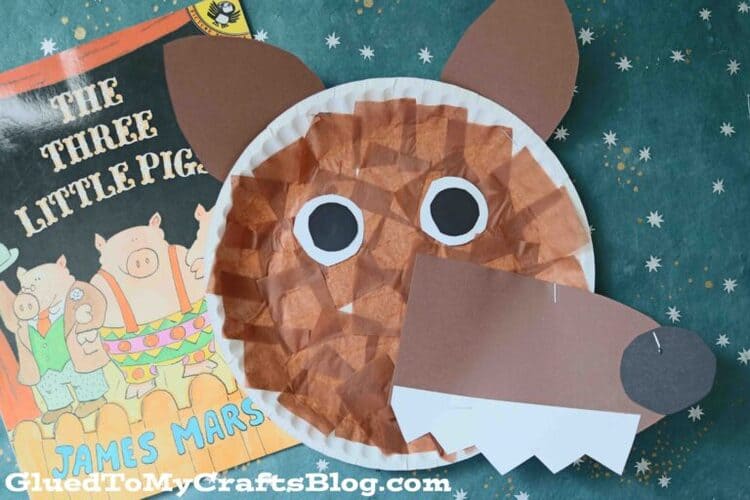 46. Rainbow Streamer Paper Plates
These Rainbow Streamer Paper Plates will cheer anyone up. What is more, these are great for unicorn theme birthdays! So, if you go with the magical horse theme, these will make a great addition\. Without a doubt, unicorns and rainbows go together!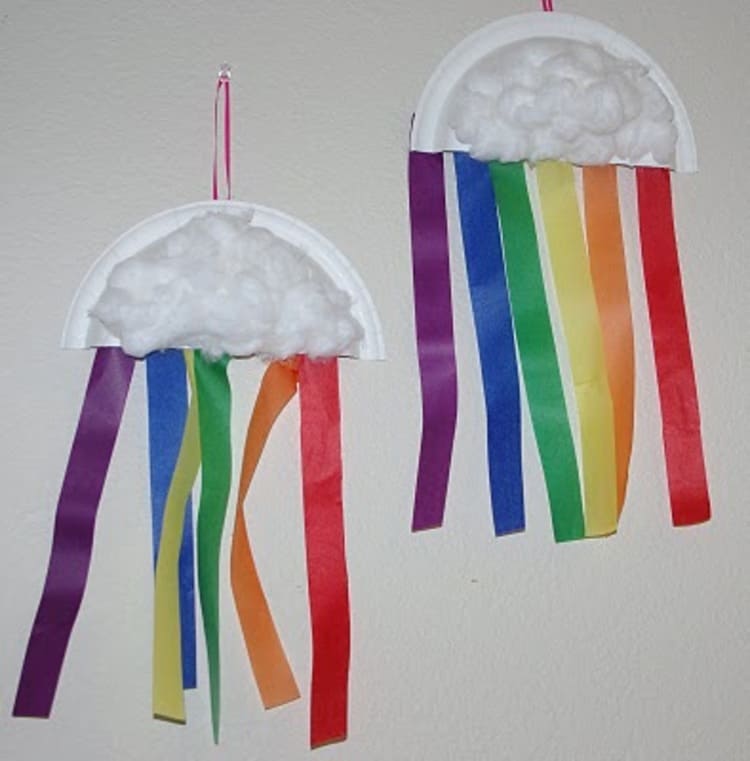 47. Arctic Fox Paper Plate Craft
Have you heard the song "What does the fox say?" To begin with, I have to say just love this little Arctic Fox Paper Plate Craft! Actually, it looks super cute!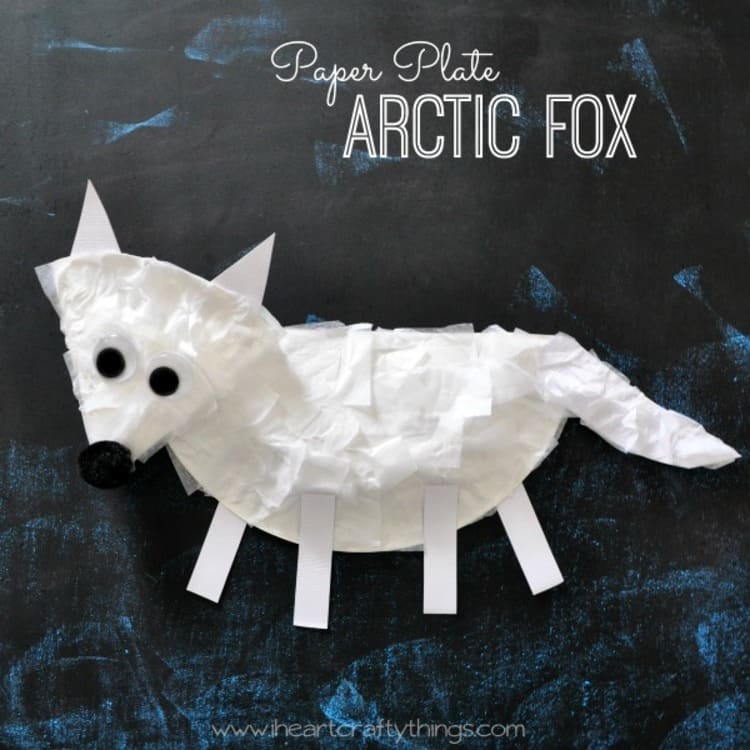 48. Paper Plate Jelly Fish
Just look what you can find under the sea. Besides, this Paper Plate Jelly Fish is great because it can't sting you! In fact, you can make a whole ocean with their paper plate craft ideas.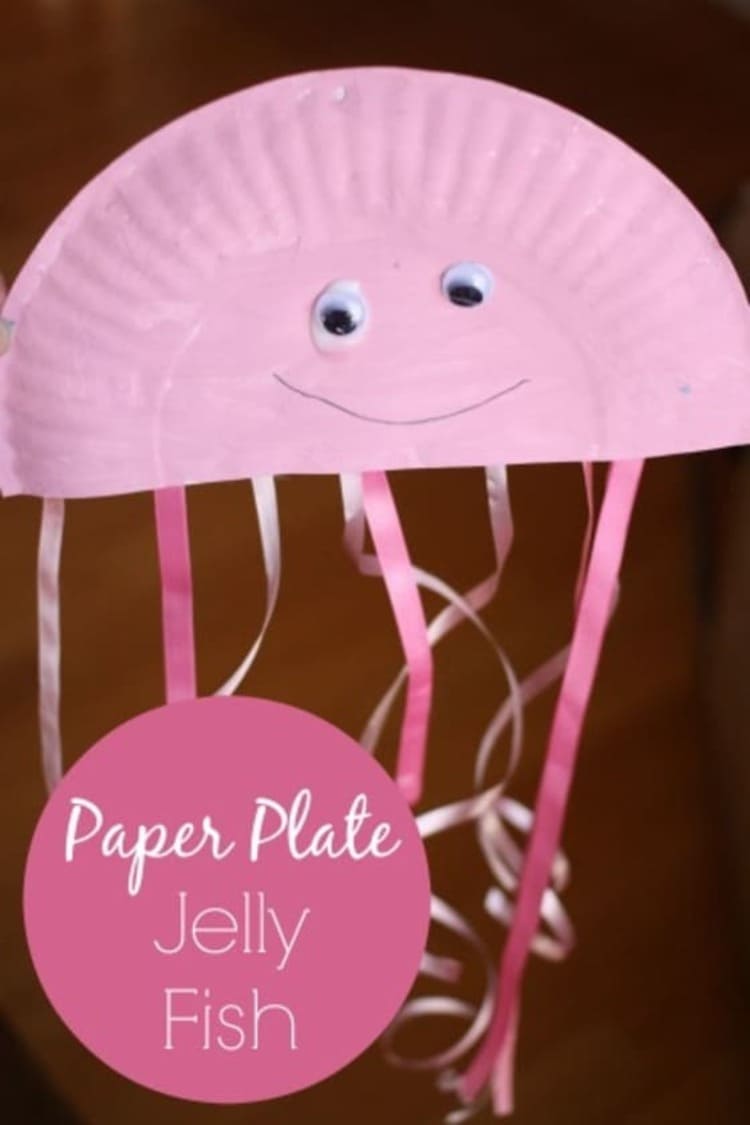 49. Paper Plate Tic Tac Toe Game
Obviously, grandkids are always so excited to stay in a hotel. So, what a great idea to keep them occupied and quieted down with this Paper Plate Tic Tac Toe Game.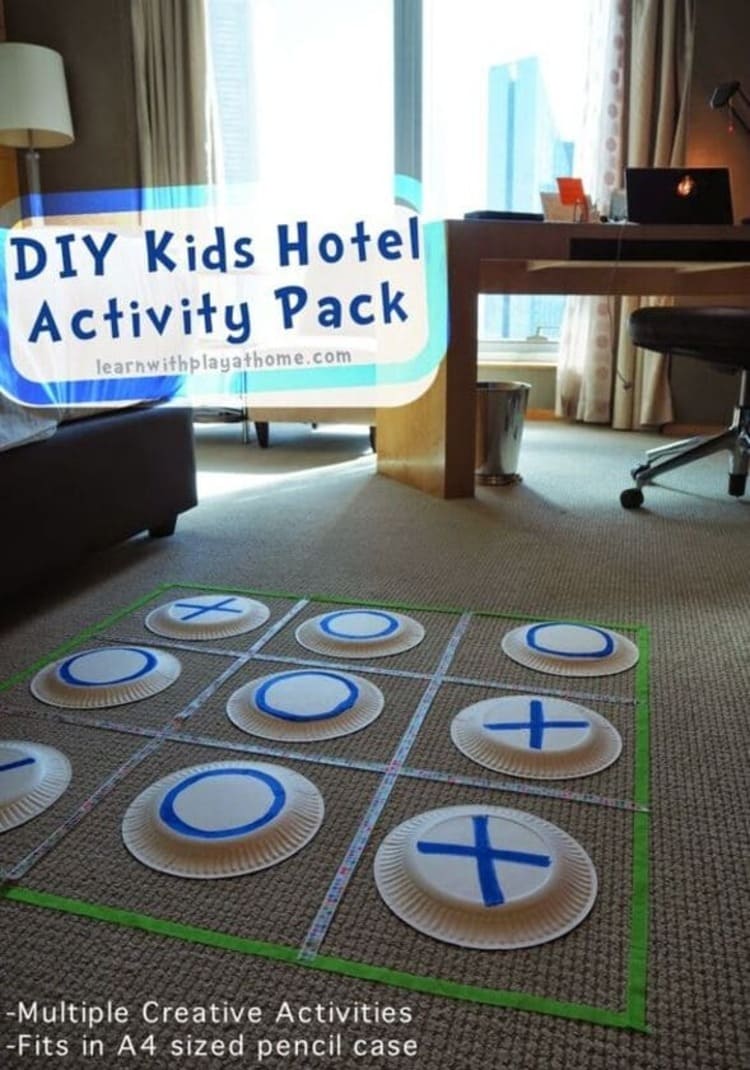 50. Paper Plate Ladybug
In fact, I wouldn't mind bugs if they were all as cute as this Paper Plate Ladybug! Really cute, indeed!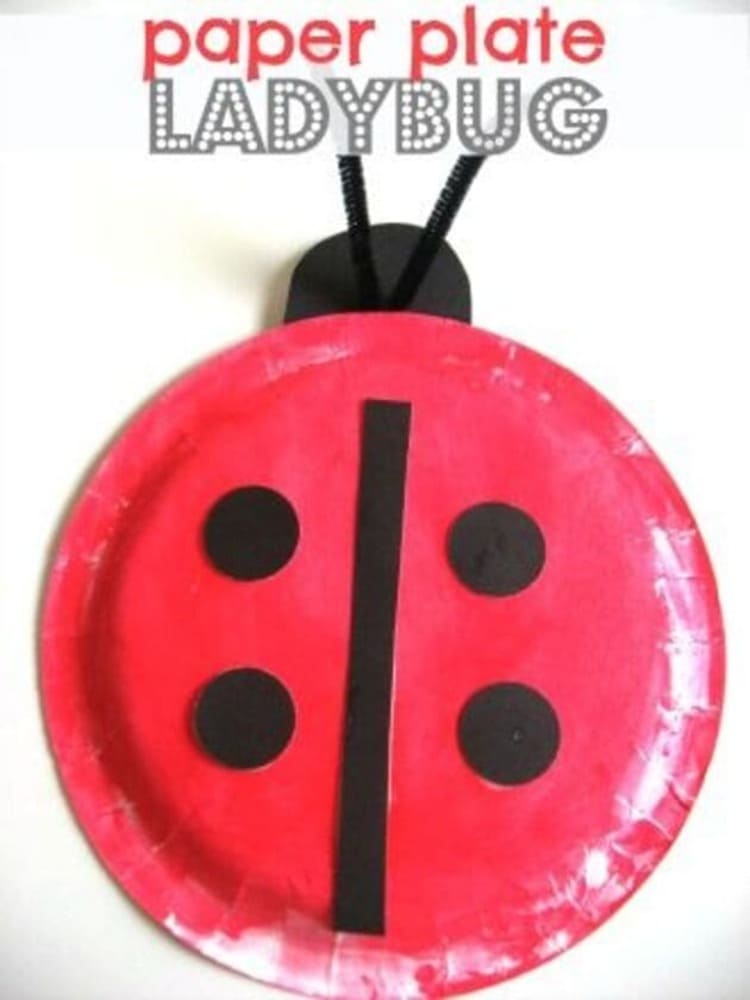 The bottom line
In short, these art projects will keep your grandchildren busy. Not only developing their skills but also helping them to create exciting paper plate crafts. For instance, make foxes, skull masks, wolves, teddy bears, wreaths, and more.
Get your crafting skills to the next level furthermore spend time together with your grandkids.
Above all, have fun while bonding and making meaningful conversations. Express your thoughts, connect with your grandchildren, encourage effort and creativity.
Last but not least, it is a great way to create long-lasting memories with these super quick and easy crafts that everyone will love!
Did you like our ideas for paper plate crafts? You might want to jump into the second part where you will find paper plate craft ideas 51-100 click HERE
Did you like these easy paper plate craft ideas for grandkids? Then, you need to check out these posts: