Some kids or grandkids get a little freaked out over some of the scarier Halloween decorations. So today we've got a great non-scary Sparkle Spider Halloween Craft that they will love! Who can be afraid of a spider that sparkles?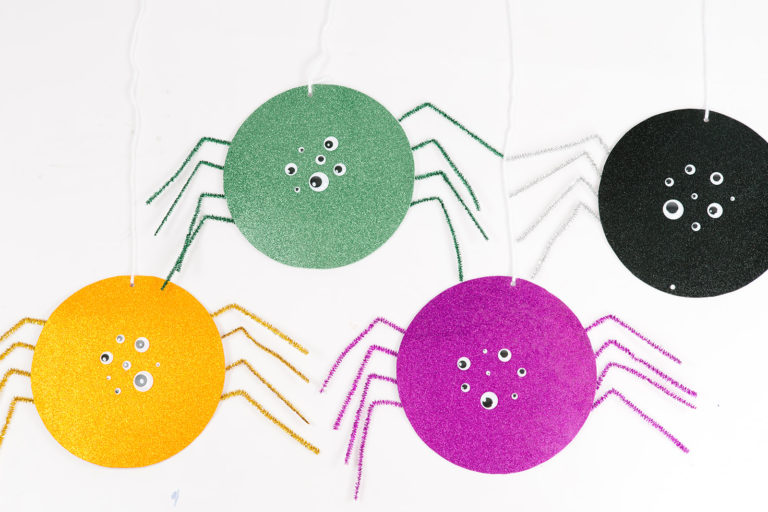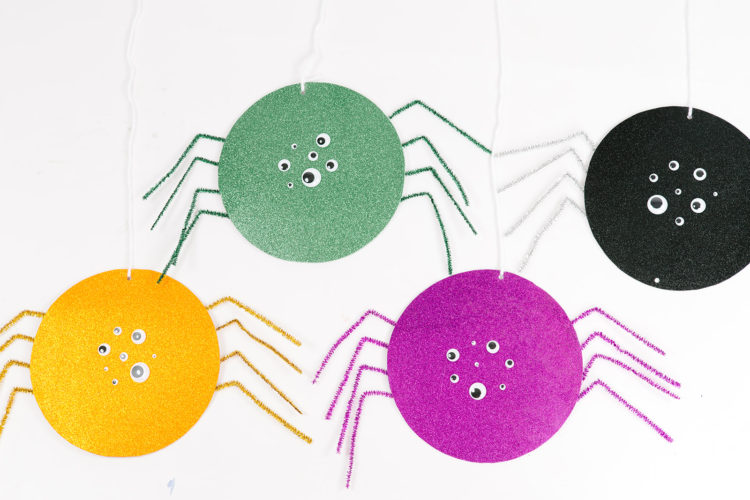 This craft is a good one for littler kids since it requires just a little cutting and some gluing and then you have a fun spider to hang.

The items that you will need for the craft are:
Sparkle paper (9 x 12) found in most craft stores, googley eyes in different sizes, 4 pipe cleaners per spider (we used sparkly ones), scissors, stapler, paper hole punch and some glue. We used a glue gun but regular liquid glue will also work.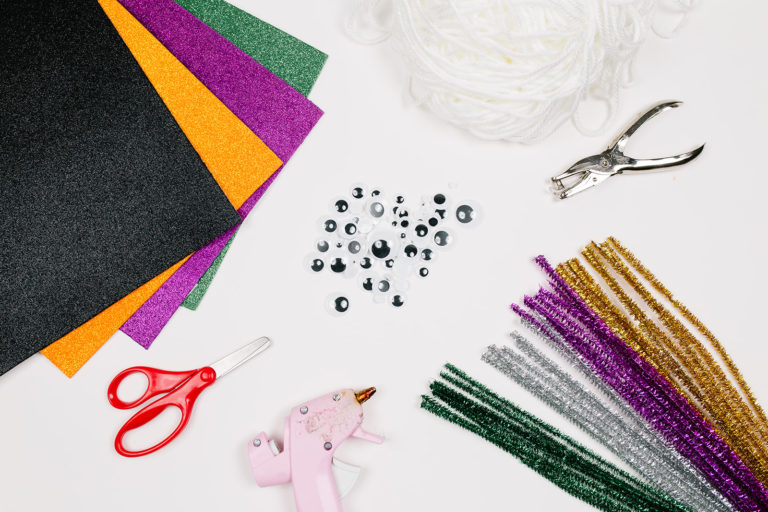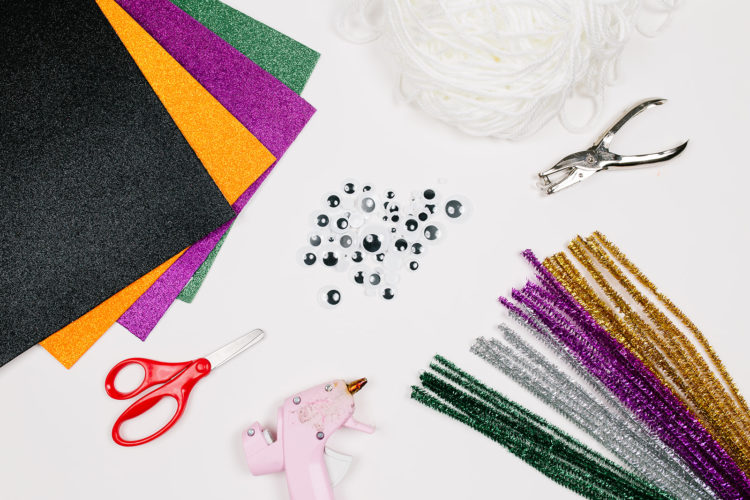 First start out by tracing a circle on the back side of your paper. Using a bowl or a plate works great for this.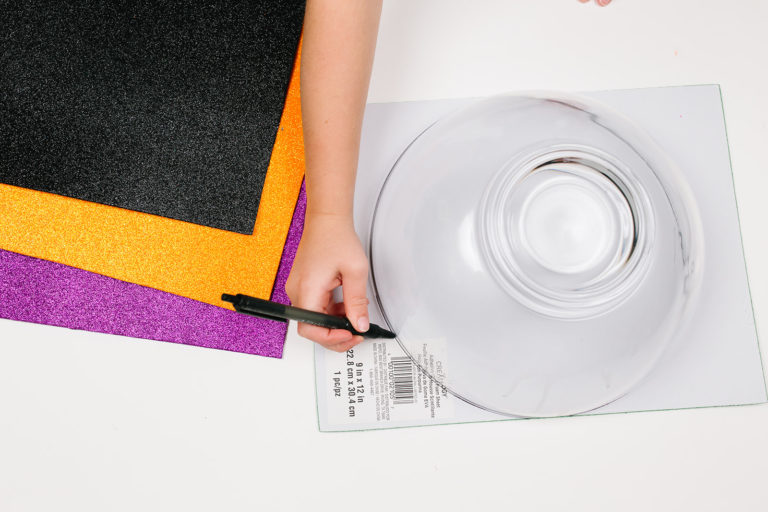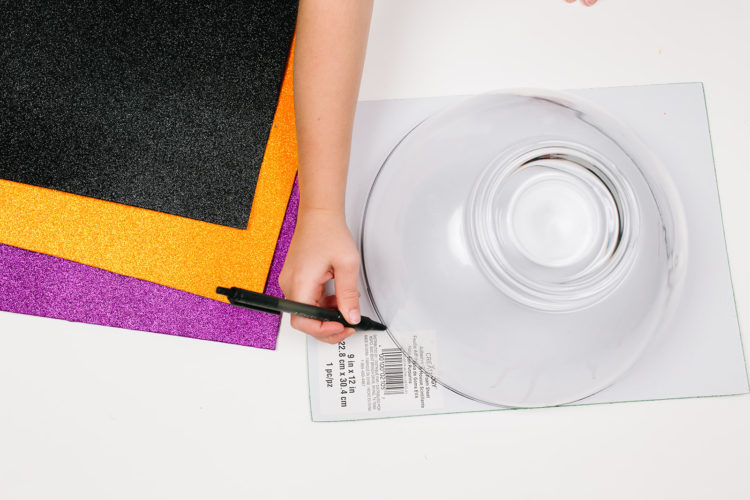 Cut your circle out.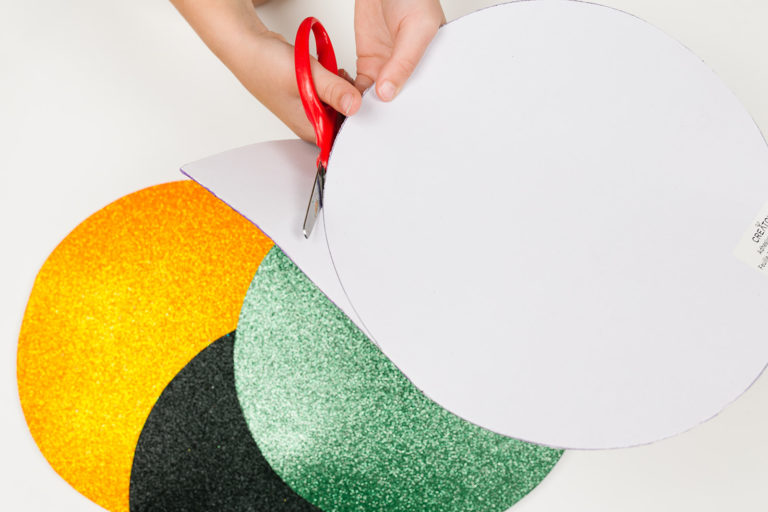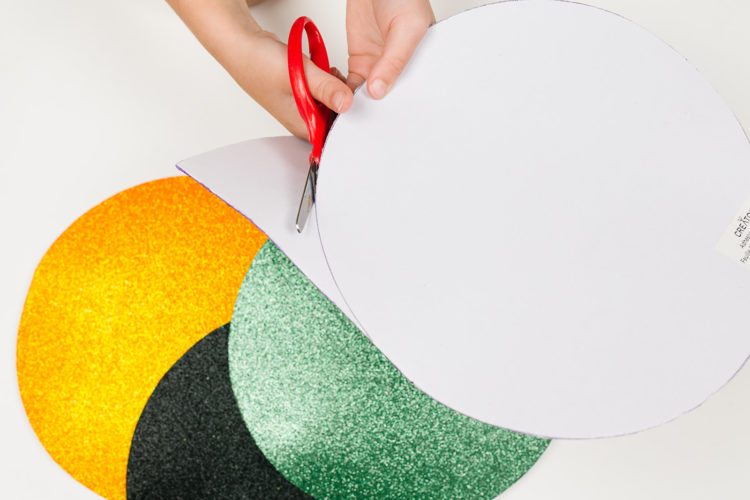 Take your four pipe cleaners or chenille stems and fold them in half. Then cut at the fold to make four stems of the same size for the legs.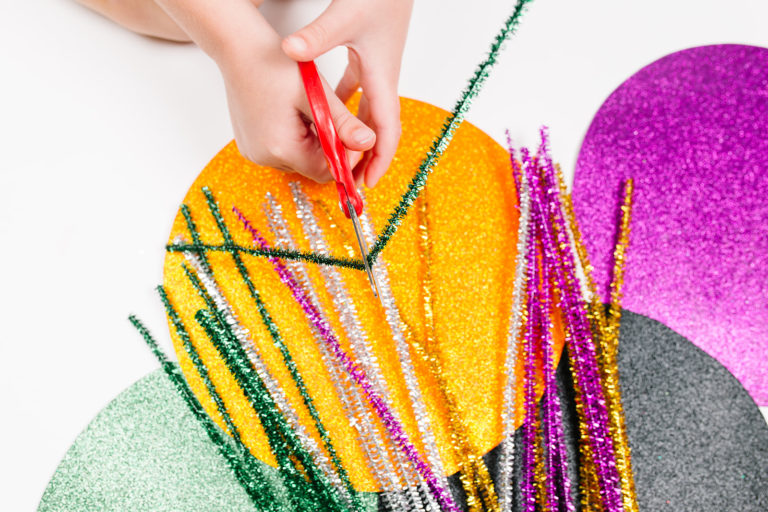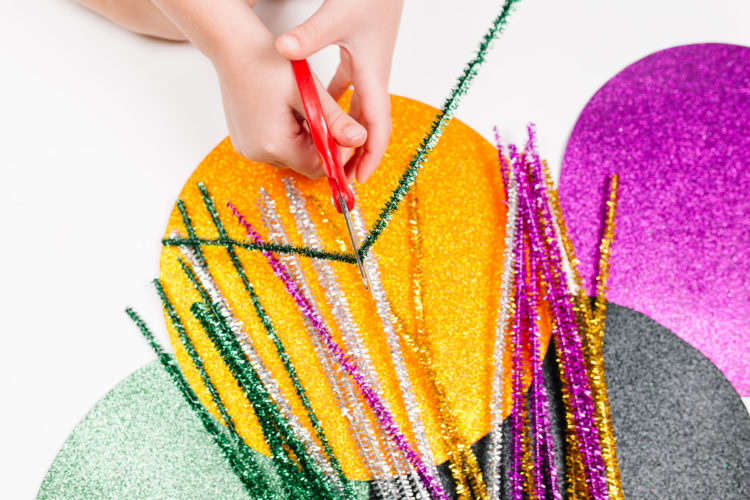 After cutting the pipe cleaners, make a little bend in them at around the 1/3 mark to create the legs.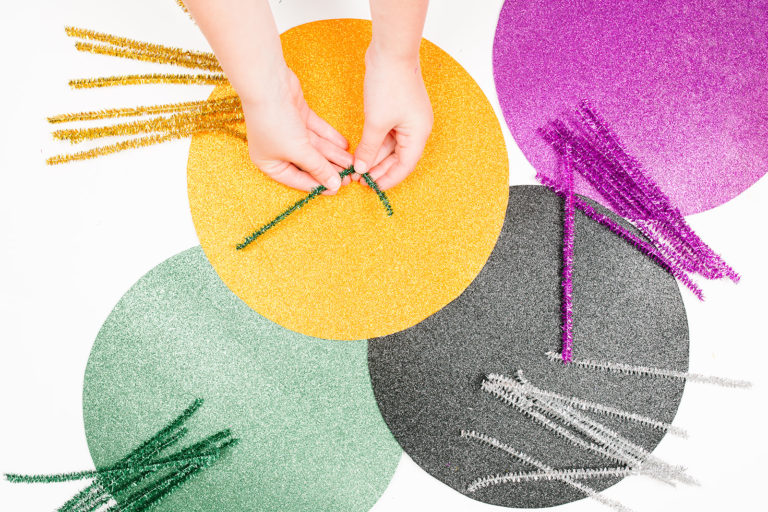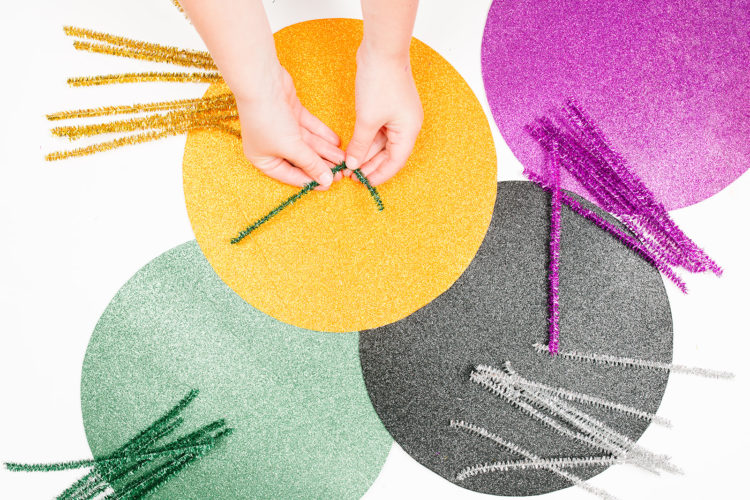 Now you can either staple the legs on to the spider or if you are using a glue gun (with adult supervision) you can glue the legs on. Glue four legs on each side of the spider.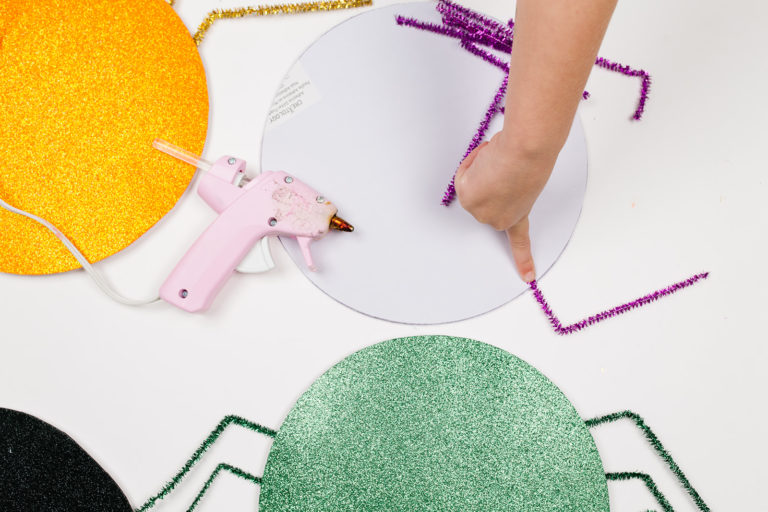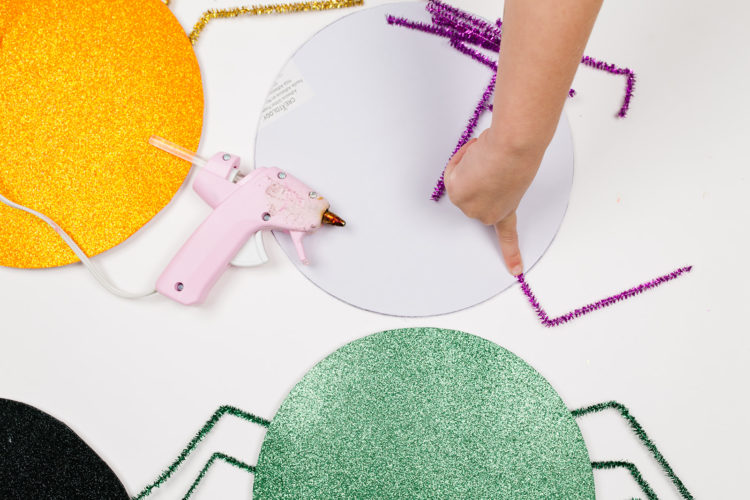 Face side up, with liquid glue or a glue gun, glue the googley eyes on. We used 8 eyes per spider. Anywhere your kids want to glue the eyes on is fair game!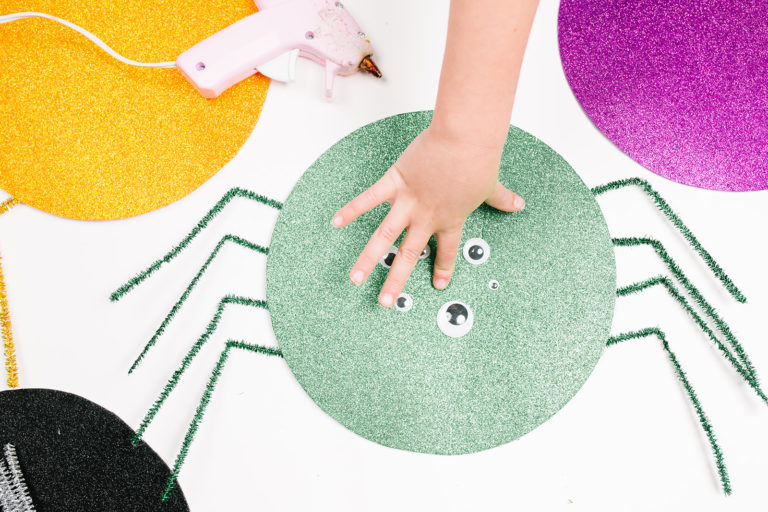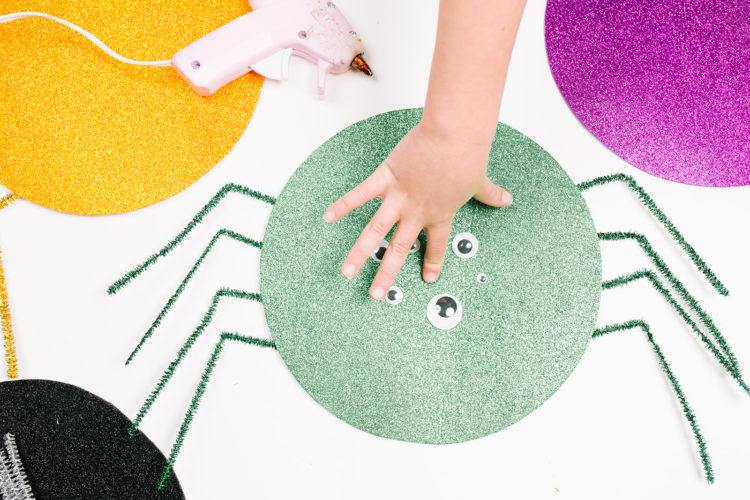 Next make a hole at the "top" of your spider with the hole puncher. Tie some yarn through the hole and you are ready to decorate your house with some Halloween sparkly glam!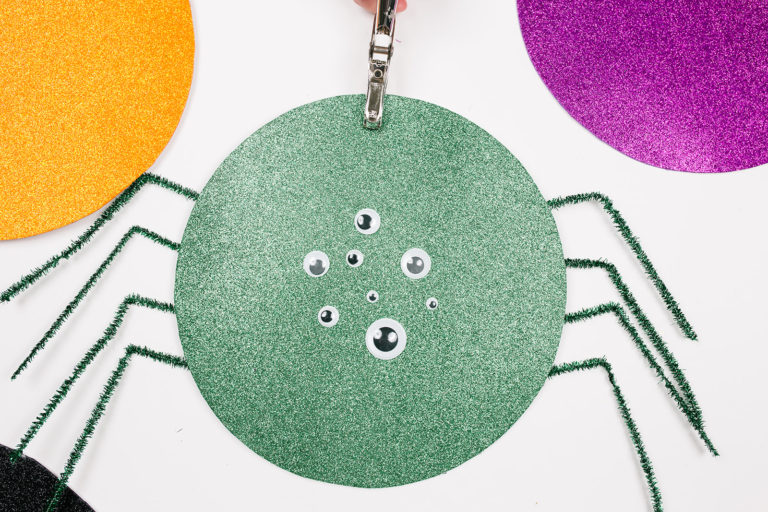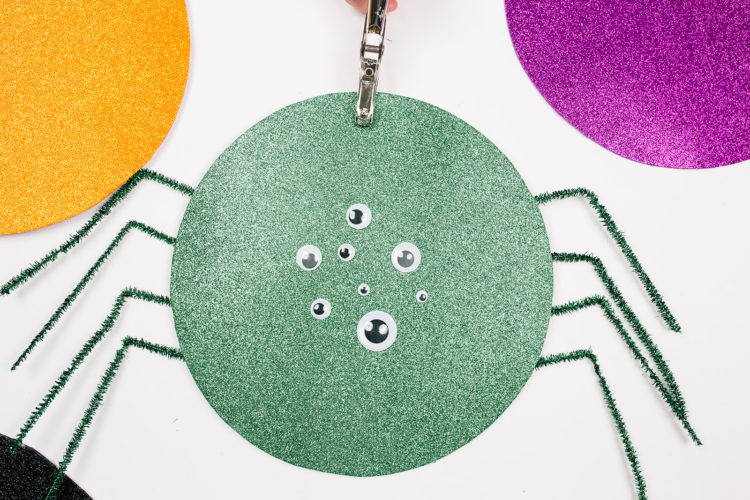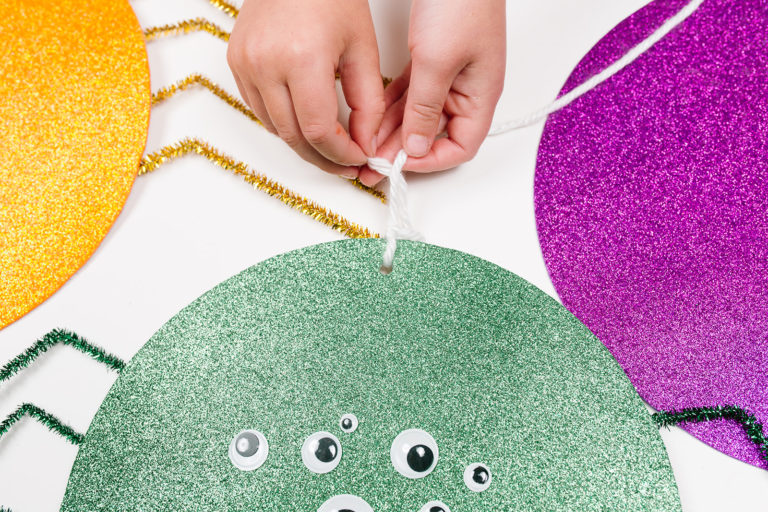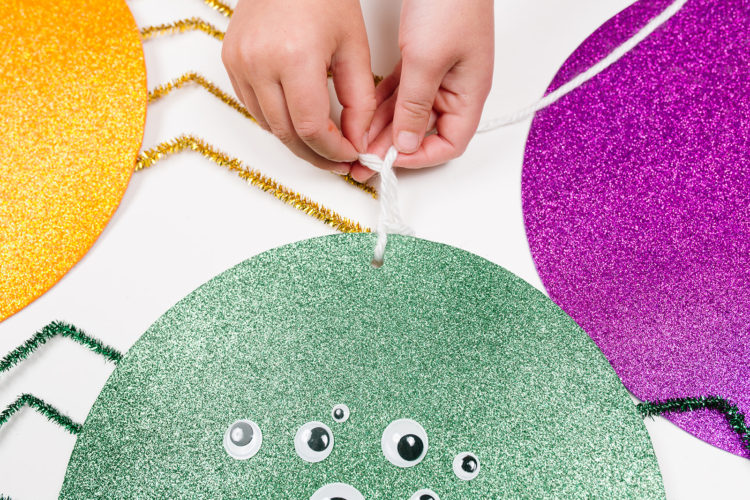 Sparkly Spookiness!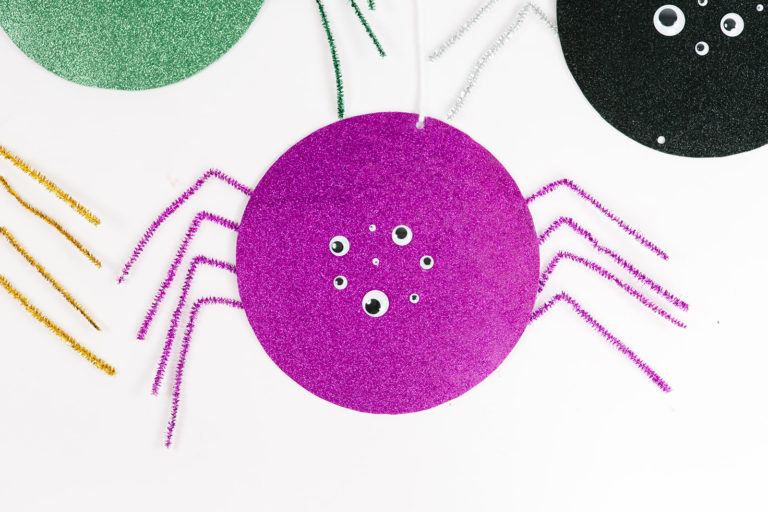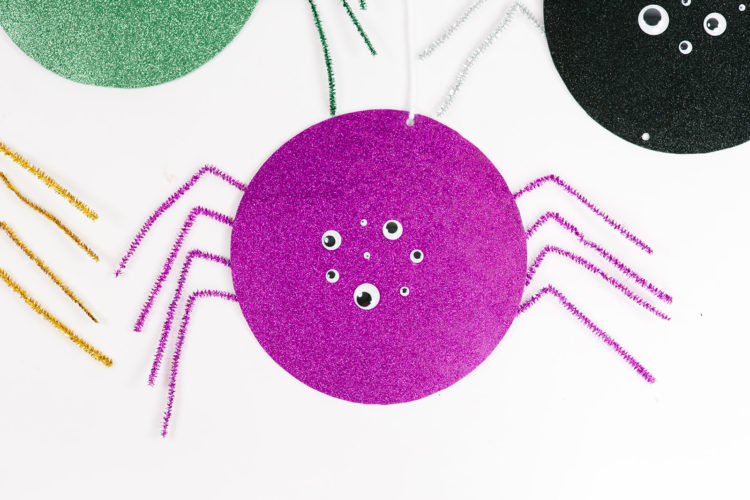 I promise that your kids and grandkids will be so proud of their glittery creations!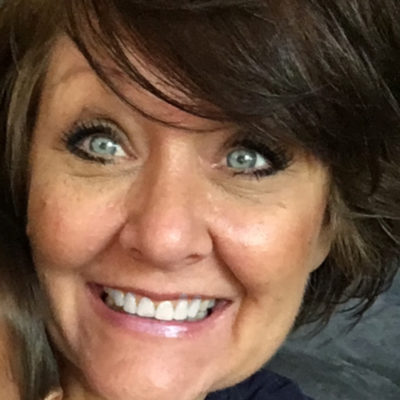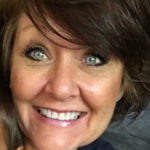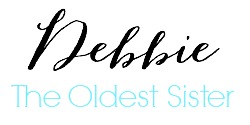 Looking for more Halloween Crafts?
Coffee Filter Halloween Bats