Have you ever been to Zupas? Have you tried their Million Dollar Bars? Then you will love this recipe!
These Million Dollar Bars are layered with graham cracker crust, dark chocolate chips, chopped walnuts and coconut! I love eating these bad boys while they are warm and gooey, with a tall glass of milk on the side!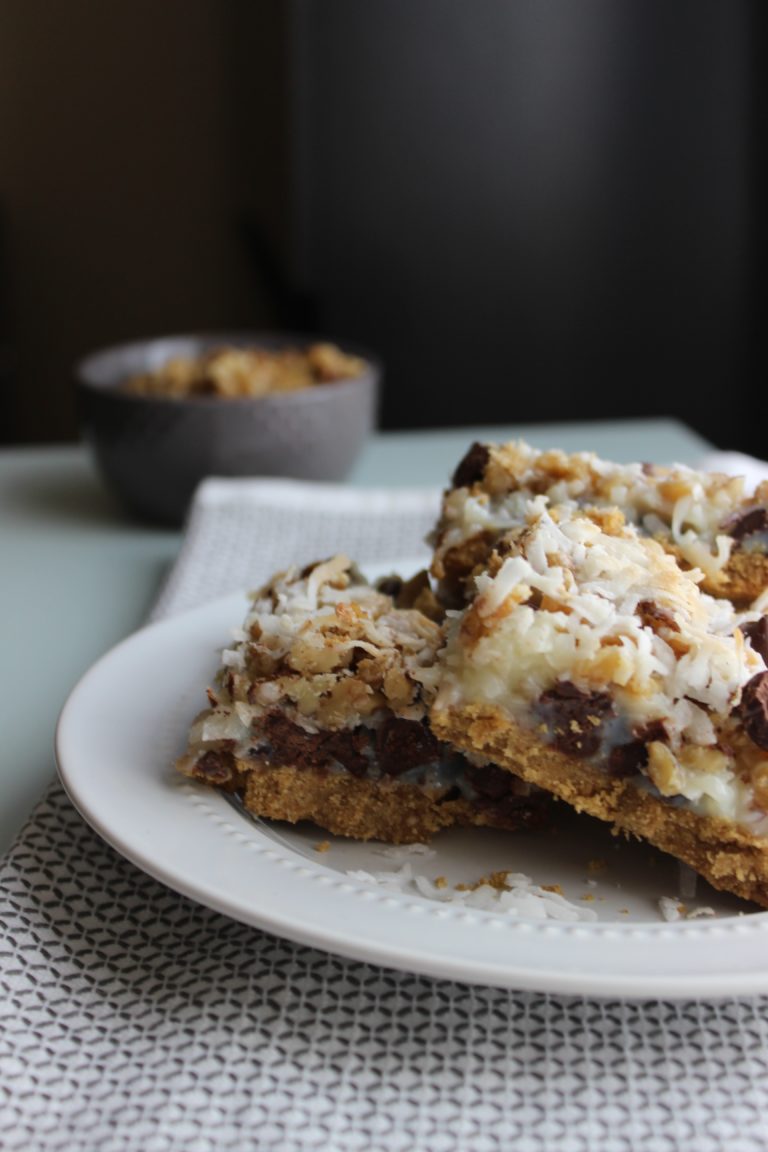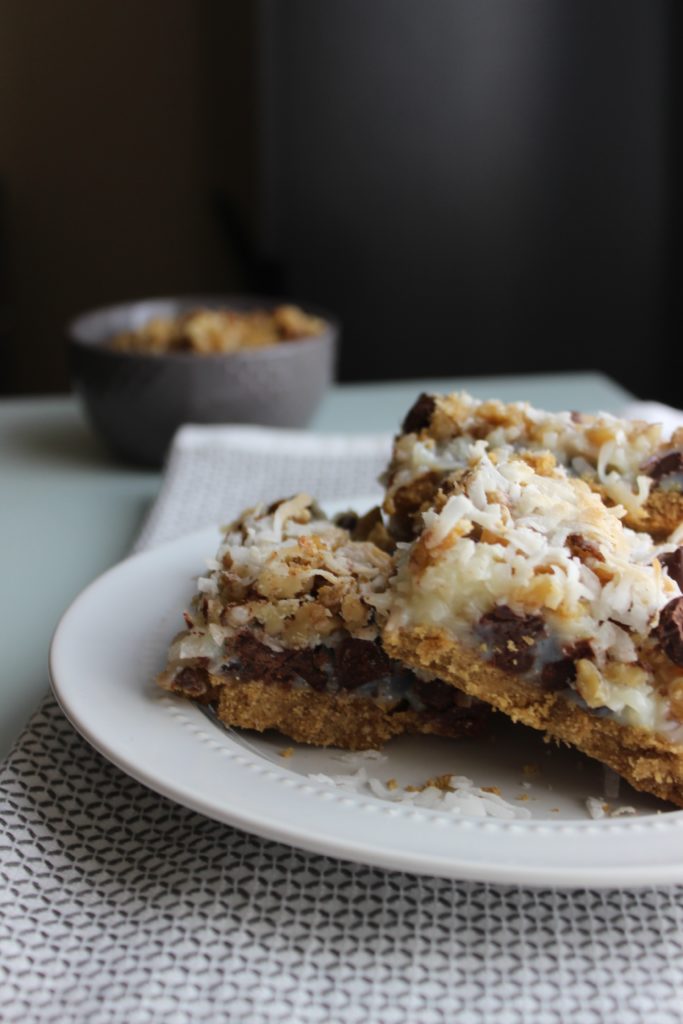 Whenever I go to a restaurant and try something that I absolutely can't live without, I try to find a copycat recipe to make it at home (and save a few bucks!)
After trying the Zupas Million Dollar Bars, I got online asap to see if some blessed soul had tried to copycat the recipe! It took a bit of searching, but I finally found a copycat recipe from the Dairy of a Glad Housewife blog! Hallelujah!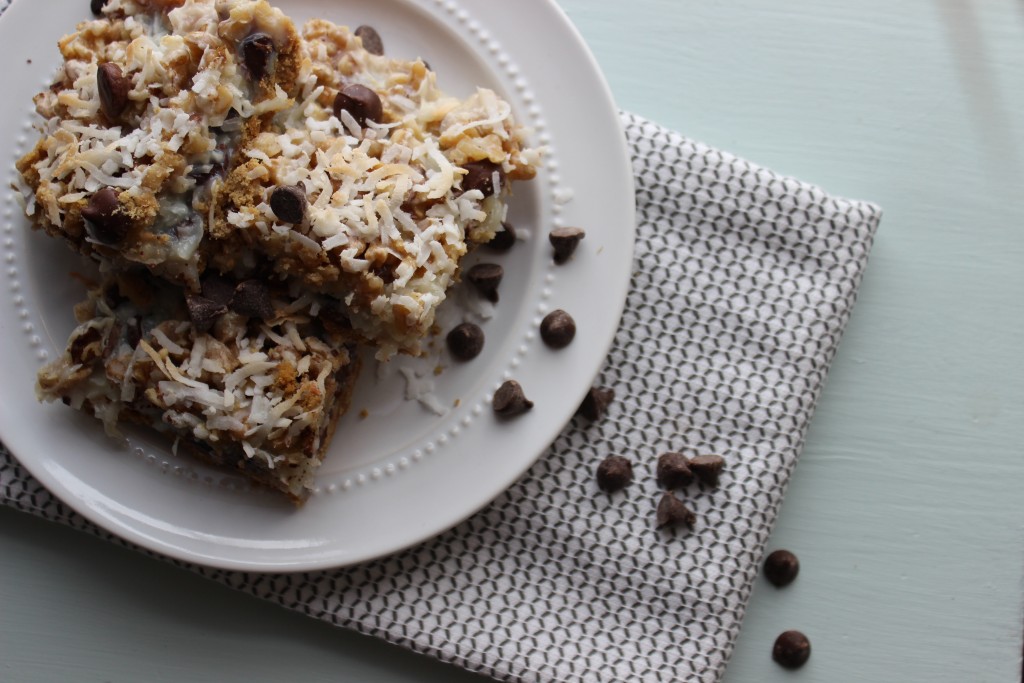 I tweaked the recipe a bit to fit my tastes. I substituted semi-sweet chocolate chips for dark chocolate chips and altered the portion size of the different layers. For example, if you looooove coconut go ahead and add more! This recipe is so adaptable!
The "glue" that holds these delicious bars together is sweetened condensed milk, but it would be easy to substitute for caramel if that is your thing! (That would just make it more like Somoa cookies than the Zupas Million Dollar Bars! You really can't go wrong!)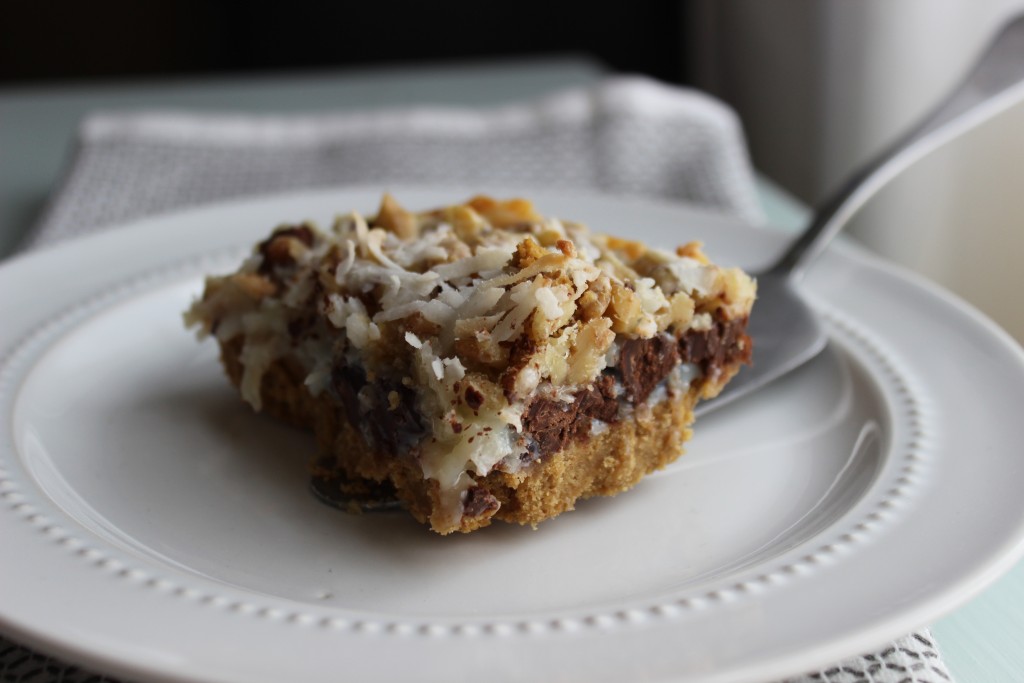 Be warned that this dessert is not for the faint-hearted! It is an indulgent, chocolatey, messy dessert! Enjoy!
Million Dollar Bars Recipe

Author: Maria
Recipe type: Dessert
Serves: 12

Ingredients
1 stick melted butter
2 cups graham cracker crumbs
1 cup shaved coconut
1 1/2 cups dark chocolate chips (or semi-sweet)
1 cup chopped walnuts
1/2 can sweetened condensed milk (just enough to glue the layers together)

Directions:
1. Preheat oven to 350 degrees
2. Line your 8×8 pan with tin foil and spray with cooking spray
3. In a small bowl, mix together the graham cracker crumbs and melted butter
4. Press your graham cracker crust mixture onto the tin foil as your first layer
5. Add your chocolate chip layer on top of the graham cracker crust
6. Add your coconut on top of your chocolate chip layer
7. Add your chopped walnuts on top of your coconut layer
8. Garnish the top with some extra coconut and chocolate chips
9. Pour your sweetened condensed milk over the top (just enough to glue the layers together)
10. Bake in oven for approximately 25 minutes or until coconut on top is barely turning brown

Notes: This recipe is very adaptable to your tastes! If you want more nuts go ahead and add more! If you prefer caramel over sweetened condensed milk, use that instead!