What kid isn't going to love making these darling Oreo Ornaments?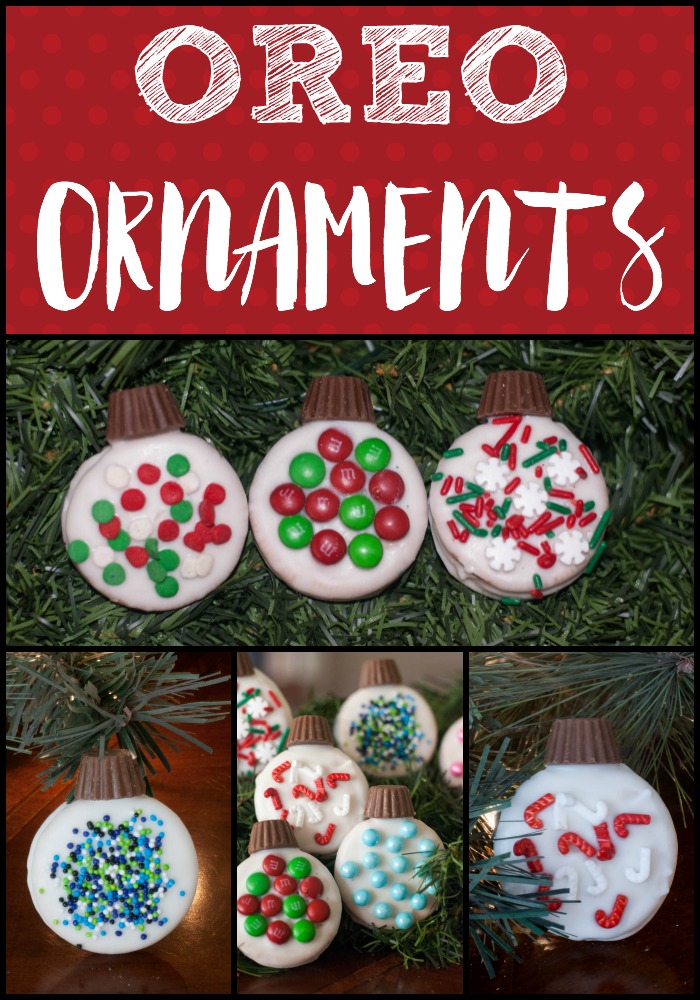 Christmas is such a great time to have some activities prepared for when family comes to visit. I know that my grandkids love it when I have something that they can make.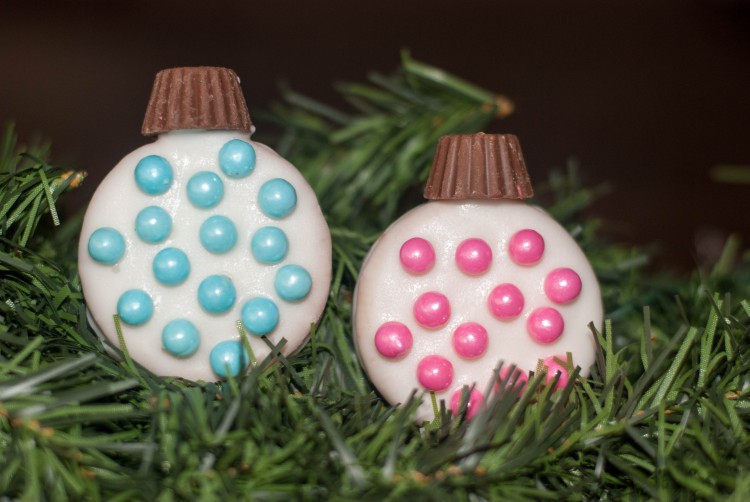 My oldest two grandsons especially enjoy being able to "do" something while at Grammy's. My oldest grandson is old enough to do some more detailed crafts or science experiments but his little brother loves anything that has to do with food! I think he is really going to like making these.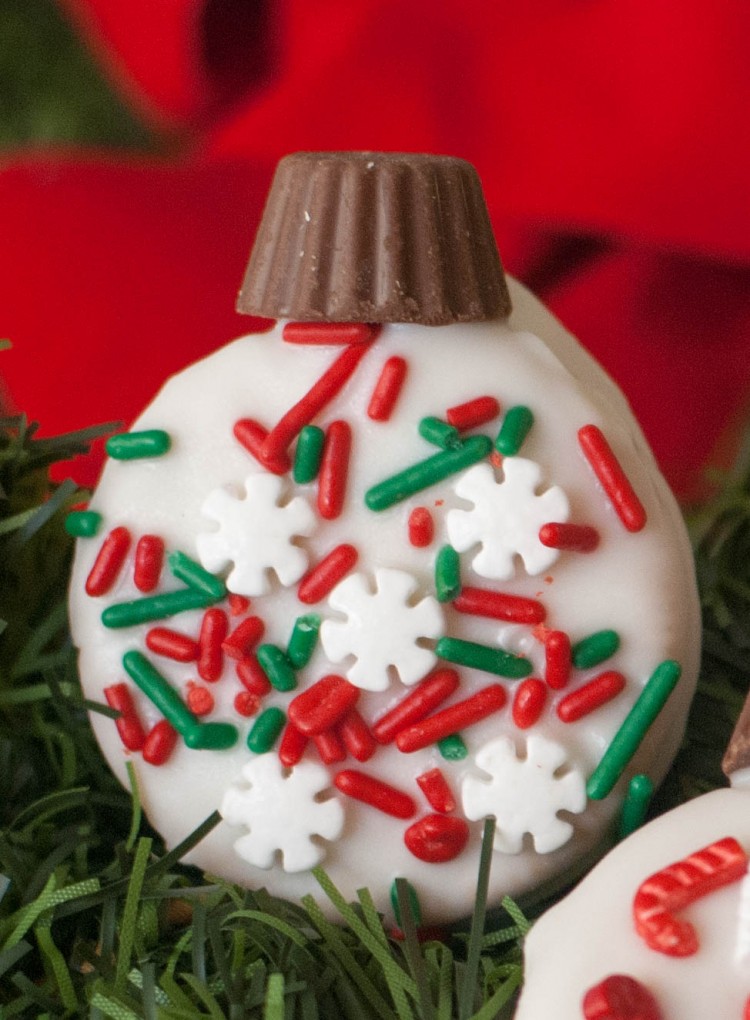 Make sure you have lots of sprinkles on hand. I don't think that there is a kid alive that doesn't like to shake some sprinkles on something! Luckily I had most of these sprinkles already in my cupboard.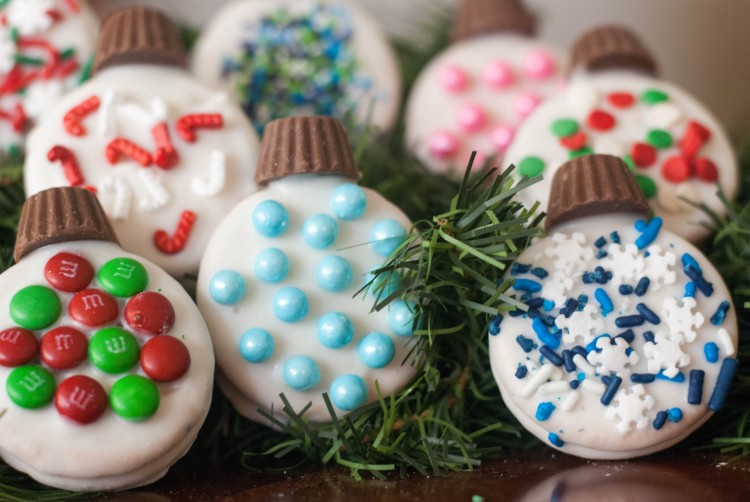 So let's get busy and see how to make these!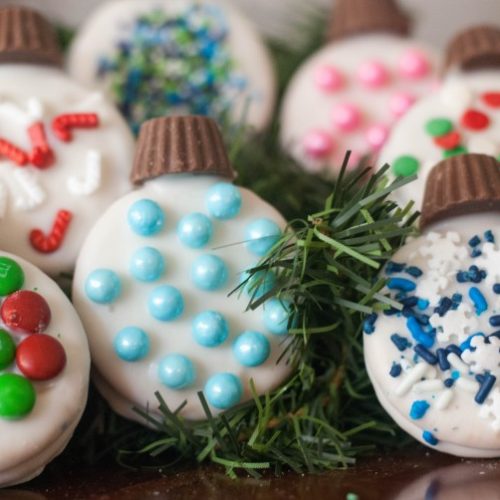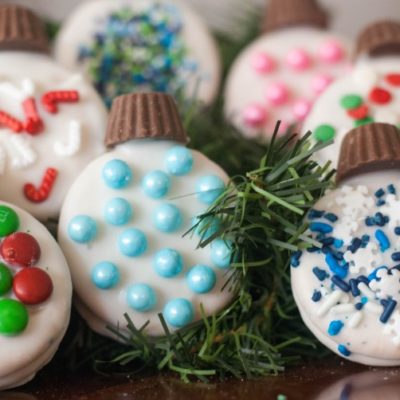 Oreo Ornaments
Ingredients
Wilton White Candy Wafers

or any other brand

Golden Oreo Cookies

Christmas sprinkles

Reese's Mini Peanut Butter Cups
Instructions
Melt the candy wafers per the instructions on the bag. It makes it easier to dip the Oreo's if you melt them in a deeper glass container but a bowl will absolutely do.

With a fork, dip the Oreo into the white chocolate and tap slightly to get all of the excess candy to drip off.

Place on a foil lined baking sheet.

While chocolate is still warm, press a mini peanut butter cup to the side of the Oreo.

Quickly shake the sprinkles of your choice onto the Oreo.

Allow cookies to completely set before serving.

If there is a blob of white chocolate that you don't want on your cookie, take a thin paring knife and "carve" the blob off.

Do not refrigerate as sometimes this discolors the candy.
This will surely get you classified as a "Fun" Grandma if you make these when your grandkids come for the holidays!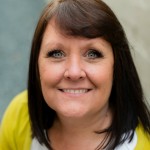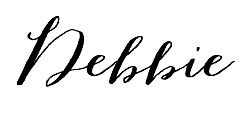 We are excited to be linking this post to Klein Worth & Co. and Snap!
Are you looking for some more Christmas activities to do with your kids?
Check these out!