Peanut Butter M&M Protein Clusters are an addictive high protein snack you can feel great about giving your family. The perfect munchie for watching the game, parties or packing in a lunch box.
Hello everyone! Allie here from Through Her Looking Glass bringing you warm greetings from New Hampshire. We're really feeling the fall chill around here these days and the foliage has been spectacular. The mountains are dotted with color and the vista views are amazing. Hope you're enjoying the beauty of the season where you are!
With October comes lots of fun and lots of treats, especially as Halloween approaches. Also a whole lot of added sugar. At our house, we're having fun, but behind the scenes I'm trying to cut down a tad on the sugar (shhhhhh….) with these Peanut Butter M&M Protein Clusters. I also have another challenge. My littlest guy Hudson (5) has Down syndrome. With that diagnosis come lots of joys and various challenges. Right now we're dealing with some food challenges. Hudson will eat anything with carbs. But barely any protein.
I developed this yummy snacking recipe today in an effort to give my family and especially Hudson a fun snack, but with less sugar and a higher protein content.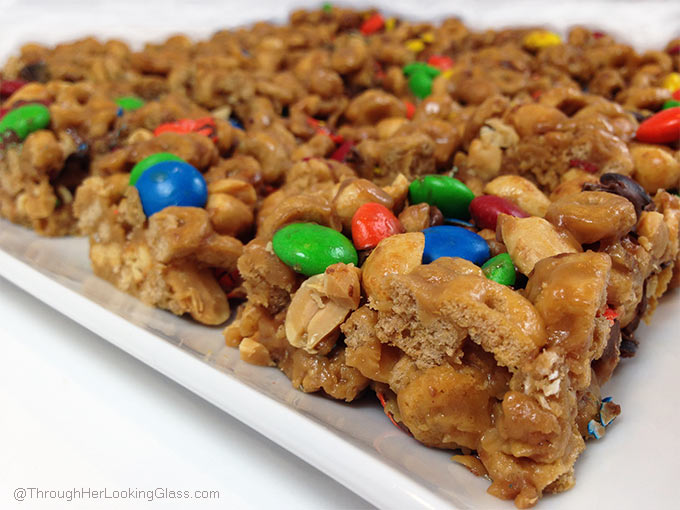 Years ago I made this recipe as a bar. Back then the ingredient list included sugar and corn syrup. But when Cheerios recently came out with a high protein version a few months ago, I started thinking about revamping this recipe a little. Instead of regular Cheerios, this recipe uses the high protein version of Cheerios. Instead of sugar, it uses brown rice syrup. (Found near the corn syrup in the baking section.) Peanut butter and peanuts add even more protein. And these yummy and addictive Peanut Butter M&M Protein Clusters are the result.
You can make this recipe into bars instead of clusters. Brown rice syrup isn't quite as sticky as corn syrup, so if you make these into bars, they'll be crumbly.
If your family loves peanut butter and chocolate, they'll love this easy snack. Takes about five minutes to make. The perfect munchie for game day, lunch boxes or parties. And only you will be the wiser that it's healthier. The M&Ms tempt even the pickiest of eaters like my little Hudson.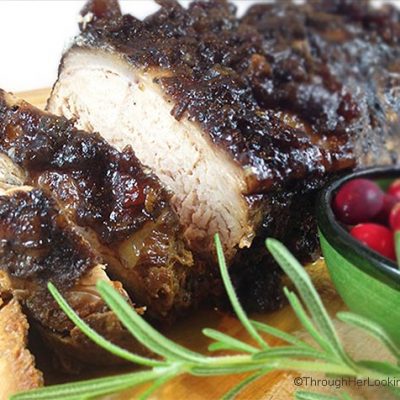 Peanut Butter M&M Protein Clusters
A fun and easy healthier protein-packed snack for all ages. Addictive!
Ingredients
2

cups

M&Ms

2

cups

dry roasted peanuts

6

cups

Cheerios with protein

1

cup

brown rice syrup

1 1/2

cups

peanut butter

1

teaspoon

vanilla
Instructions
In a large mixing bowl, combine M&Ms, dry roasted peanuts and Protein Cheerios.

In a sauce pan, bring brown rice syrup to a near boil, gently stirring.

Remove from heat and stir in peanut butter and vanilla.

Pour over cereal mixture in mixing bowl and combine.

Spread onto lightly greased or parchment lined cookie sheet.

Refrigerate for 15 or 20 minutes.

Break into clusters and store in an airtight container.
You may also like these recipes: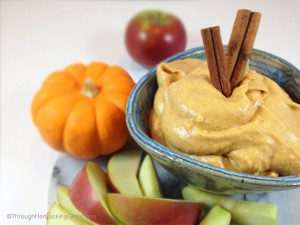 Cinnamon Swirl Pumpkin French Toast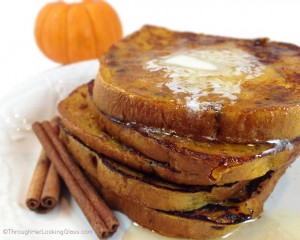 Slow Cooker Cranberry Dijon Pork Roast