Easy Red Velvet Oreo Bark is festive and a simple candy recipe for Valentine's Day❤️.
Hey there! We're Molly and Chelsea – the best friend and blogging duo behind Bests and Bites. Our favorite things include health and fitness, pool days and desserts. Like this one!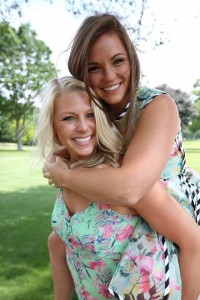 We love complicated dessert recipes and appreciate all the love and effort that goes into each one, but we love easy recipes equally as much, maybe more. We made this recipe with Valentine's Day in mind. It's pink, it's festive and it's oh-so-easy. You may even feel like you're missing a step because it's that easy.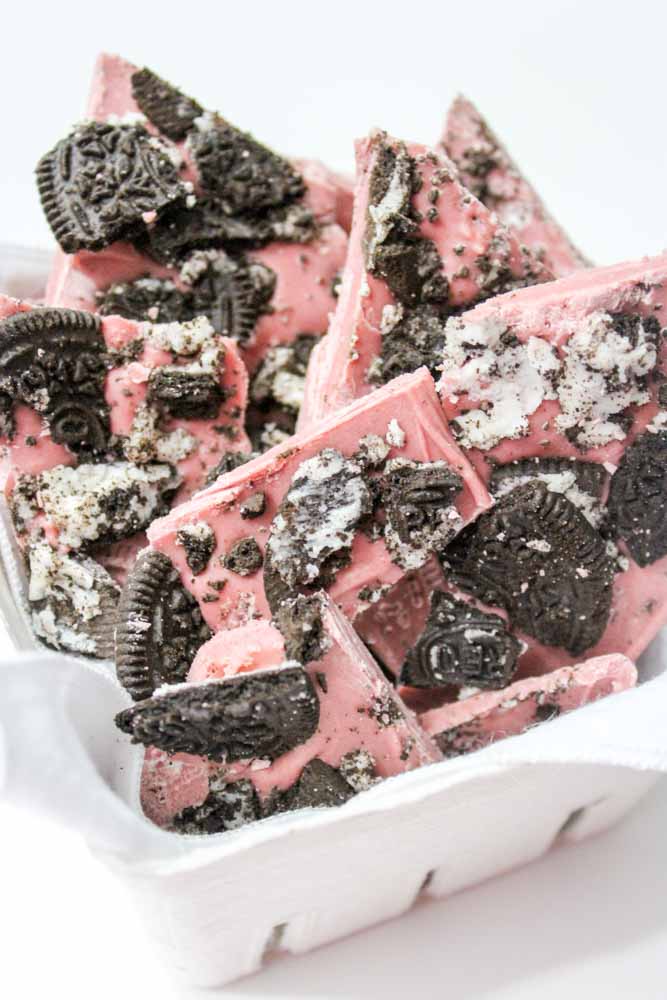 Bark is one of our favorite candies to make because it takes little to no time, the ingredients are inexpensive and it turns out perfect every time. One of our favorites is this Halloween Bark we made in October. It's becoming a theme to make a festive bark for each holiday on our blog. I think we're going to make that a thing. Boom-it's decided.
Not only is this bark easy, but it's tastes so darn good. It's chocolate after all! And red velvet. And Oreos. Throw some Oreos on anything and there's a solid chance I'm going to love it.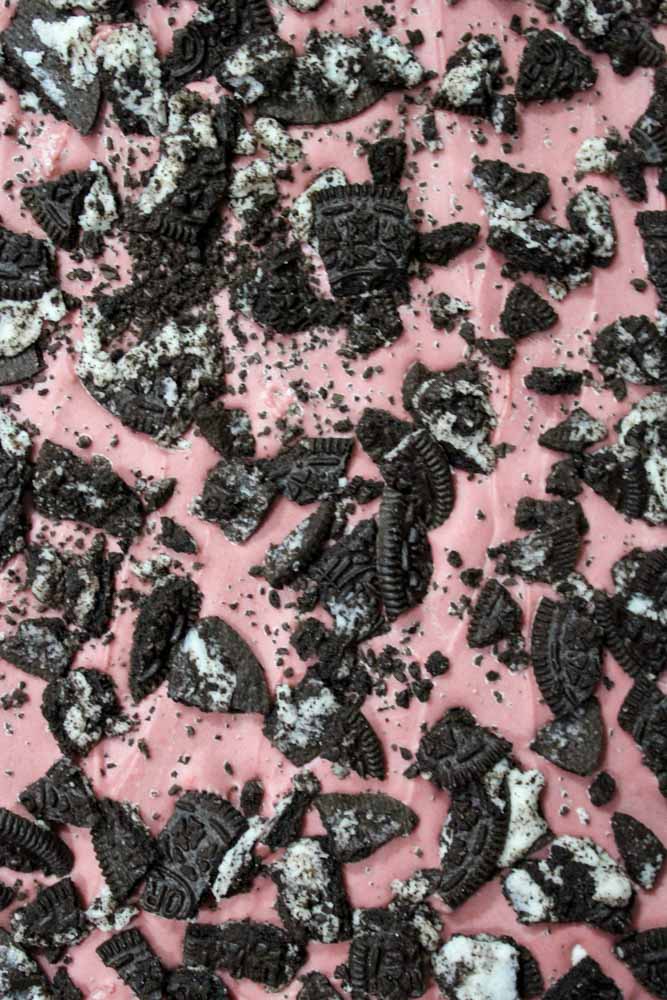 The base layer is white chocolate melted and mixed with red velvet cake mix. It's smooth and gorgeous and makes the perfect carrier for all those crumbled chocolate cookies. The key to delicious bark is quality chocolate. There are minimal ingredients in this recipe and the ones in it need to shine. I try to use Ghirardelli baking bars, but they can be quite expensive. We've heard Trader Joe's name brand chocolate bars are exquisite as well.
Try to avoid using chocolate chips because of the stabilizers in them. For example, if you're making a batch of chocolate chip cookies, the stabilizers in the chips allow them to keep their shape in the oven instead of melting all over. This is why they don't lend themselves well to bark that needs to be completely melted and smooth.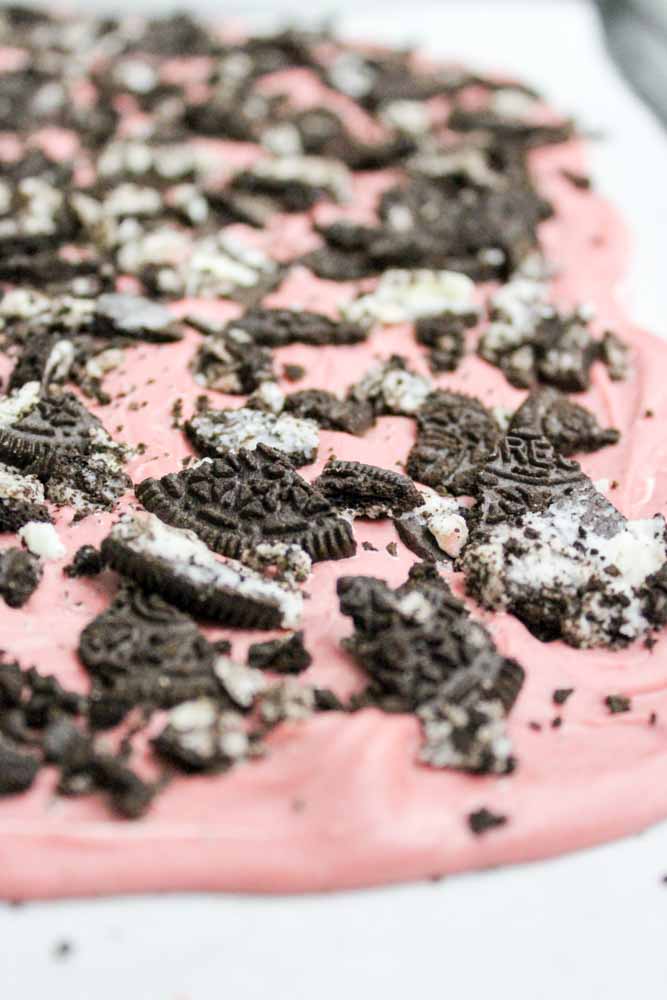 To create the red velvet in this recipe and the festive pink color, we mixed in a bit of red velvet cake mix and dropped in some red food coloring. The more pink or red you want the bark, the more food coloring you add. It's totally up to you!
Finally, the best part. The chocolate cookies crumbled on top. Make sure they're really on there by pushing them down a little. When the chocolate hardens you don't want any of those delicious cookies falling off!
The little chocolate pieces are a great size for a tiny chocolate craving or you can fill several bags or boxes for fun Valentine's gifts!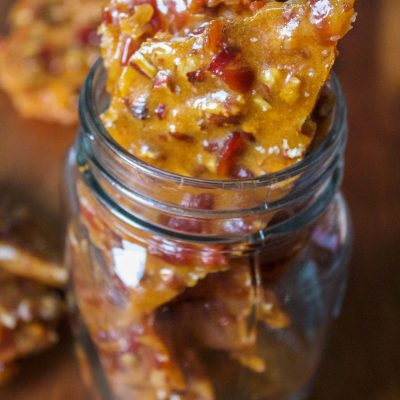 Red Velvet Oreo Bark
Ingredients
12

oz

white chocolate

2

tablespoons

cococnut oil

1/4

cup

red velvet cake mix

2

teaspoons

red food coloring

15-18

oreos

crushed
Instructions
Line a baking sheet with parchment paper or a silicone baking mat. Set aside.

In a medium microwave safe bowl, melt the chocolate in 30 second increments stirring between each to avoid seizing. Add the oil and mix well. Stir in red velvet cake mix and red food coloring until smooth.

Pour chocolate mixture onto prepared baking sheet and spread out into a large rectangle. Sprinkle generously with crushed Oreo cookies.

Place bark in a cool dry place at room temperature to set. Once hardened, break into pieces.

Store in an air tight container up to 3 weeks.
If you like this post, give us a virtual high-five by following us on Instagram, Twitter and Pinterest and liking us on Facebook!
Some of our most popular recipes: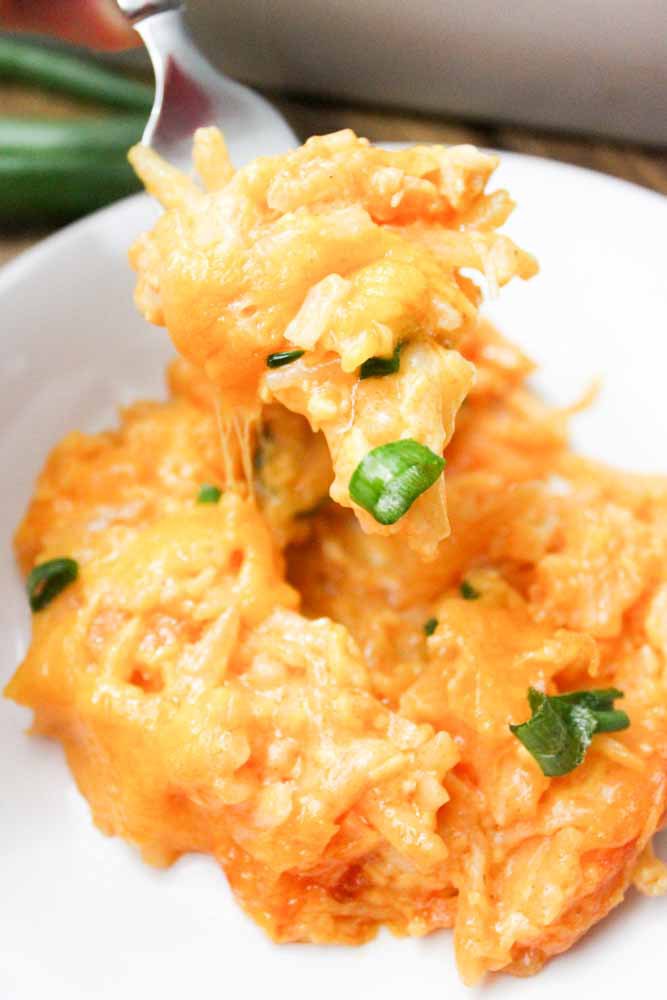 Chocolate Chip Pudding Cookies