Last month I bought a small slow cooker to bring queso to my daughter's preschool for teacher appreciation week. Because let's face it- if you're teaching 12 3 year olds you need some appreciating am I right? And queso is my love language. That little slow cooker reminded me of how wonderful slow cooker dips can be so I'm here to share this Slow Cooker Artichoke Dip that you can dump in your slow cooker and let it work it's magic while you're getting ready for your party or game day get together.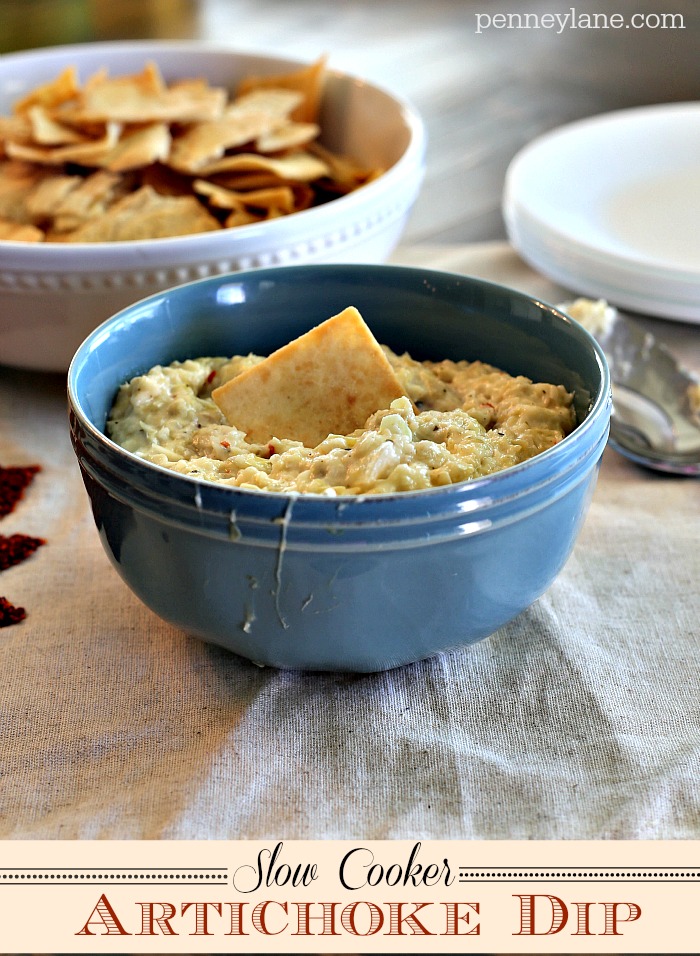 The first time I tried Artichoke Dip (or a version of it) was Cheddar's Spinach Artichoke Dip. I could not believe two things I had turned my nose up on as a kid, spinach and artichokes, could bring this incredible tangy cheesy goodness. I was hooked so when I saw a recipe for artichoke dip in the slow cooker in my Entertaining: Eat, Drink, and Be Merry cookbook I knew I had to make it. And like a cherry on top I was so happy it was in the slow cooker!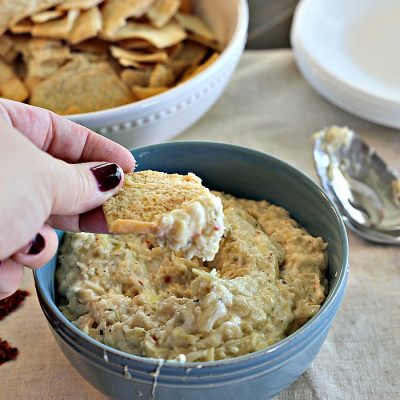 Slow Cooker Artichoke Dip
Ingredients
2 12

oz.

jars artichoke hearts drained and chopped

2

cups

shredded mozzarella cheese

1 1/2

cups

shredded Parmesan cheese

1 1/2

cups

mayonnaise

1/2

cup

diced onion

1/2

teaspoon

dried oregano

1/2

teaspoon

garlic powder

1/4

teaspoon

salt

1/2

teaspoon

black pepper

1

teaspoon

crushed red pepper flakes
Instructions
Add all ingredients to a small slow cooker.

Stir to thoroughly combine.

Cover and cook on low for 2 hours.

Serve warm with pita bread, pita chips, or tortilla chips.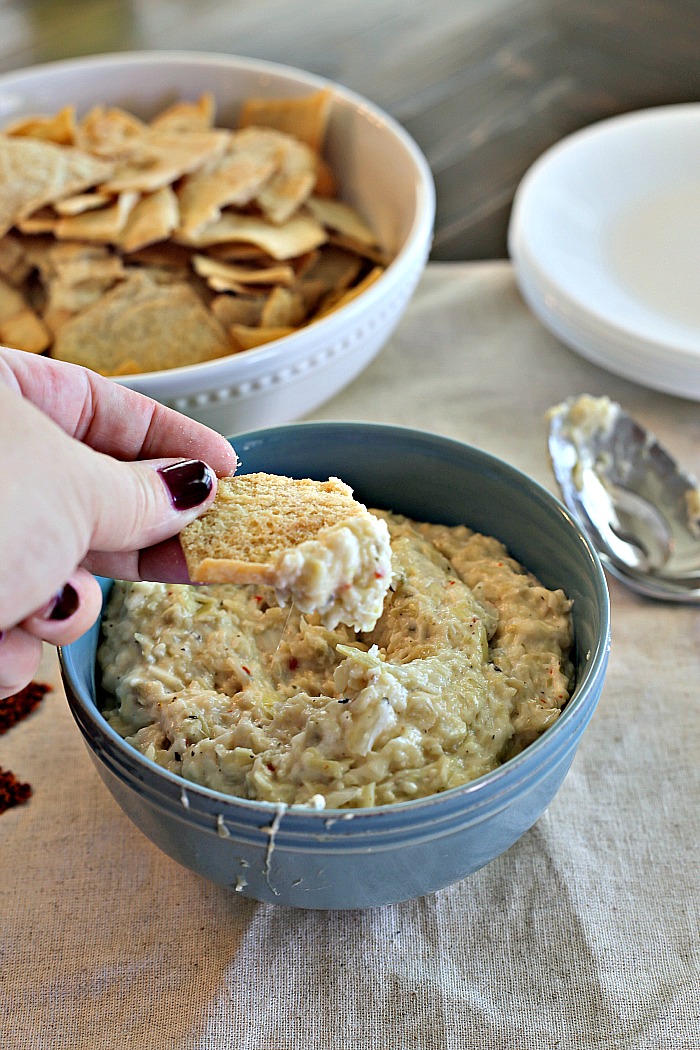 The recipe just says for the artichokes to be chopped, but I gave mine a quick couple of pulses in the food processor to make sure there were no big chunks. I also added the S&P and the crushed red pepper flakes, which was also in the Cheddar's dip and the small kick is a nice pair to the rich cheese. You can also use purple onions instead of white if you want a pop of color. I had white on hand. 🙂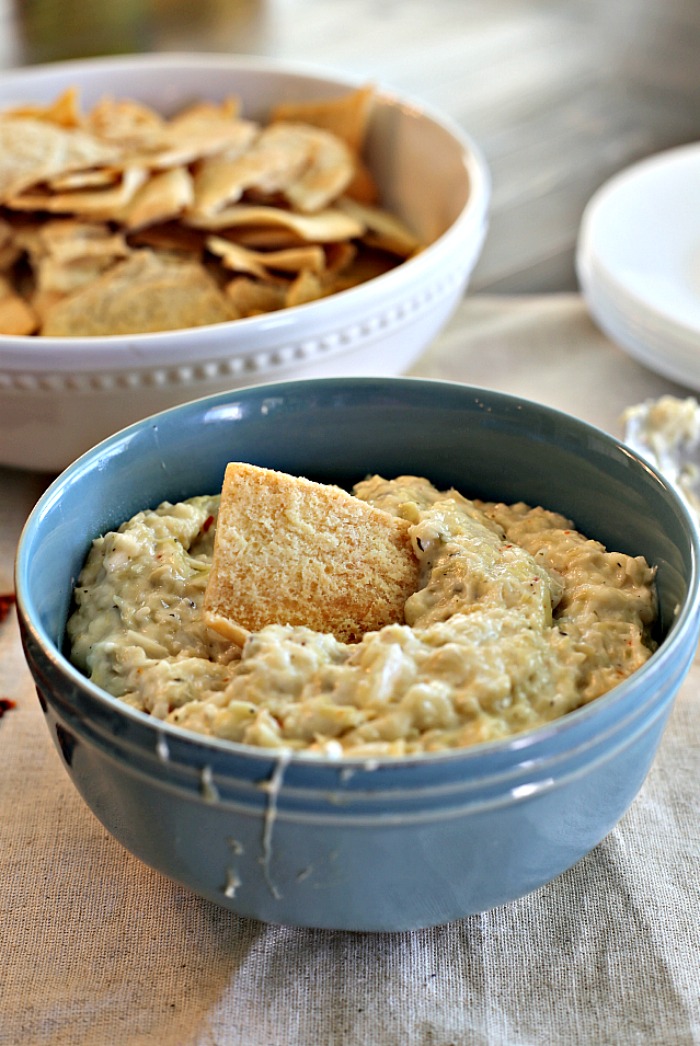 This Slow Cooker artichoke dip has gone in my spiral notebook of go to recipes for parties or get togethers. (I saw Giada had one on her show and figured if it worked for her….) It is so easy to put together and then two hours later have a beautiful flavorful dip that is sure to be a hit at parties or just as a snack for the family. Make this restaurant favorite at home and stop by Penney Lane for more easy recipes and while you're there be sure and sign up for my weekly newsletter for cooking tips, recipes, and subscriber exclusives.
You might also like: