Red, white and blue patriotic parfaits are the perfect festive start to the Fourth of July! Layer your cups with yogurt, fruit and homemade (and healthy!) granola for a flavorful breakfast or fun snack.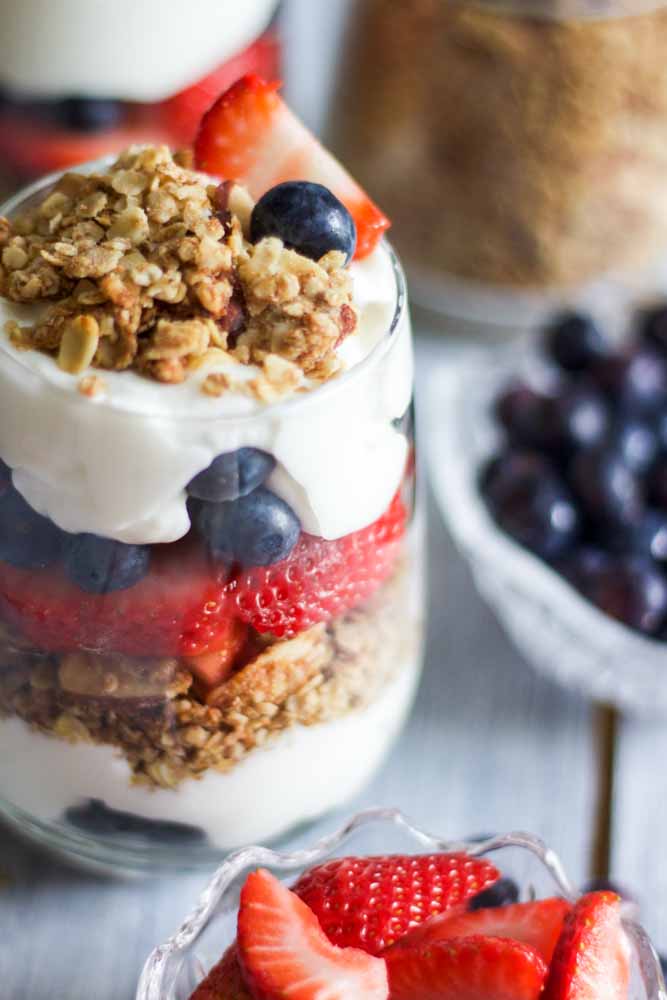 Hey there! We're Molly and Chelsea and we're the baking and cooking duo behind Bests and Bites! We've been besties for 23 years and loving connecting over a good piece of cheesecake, a cheesy dip or sipping on our favorite refreshments. Our fave things include health and fitness, baking, and pool days!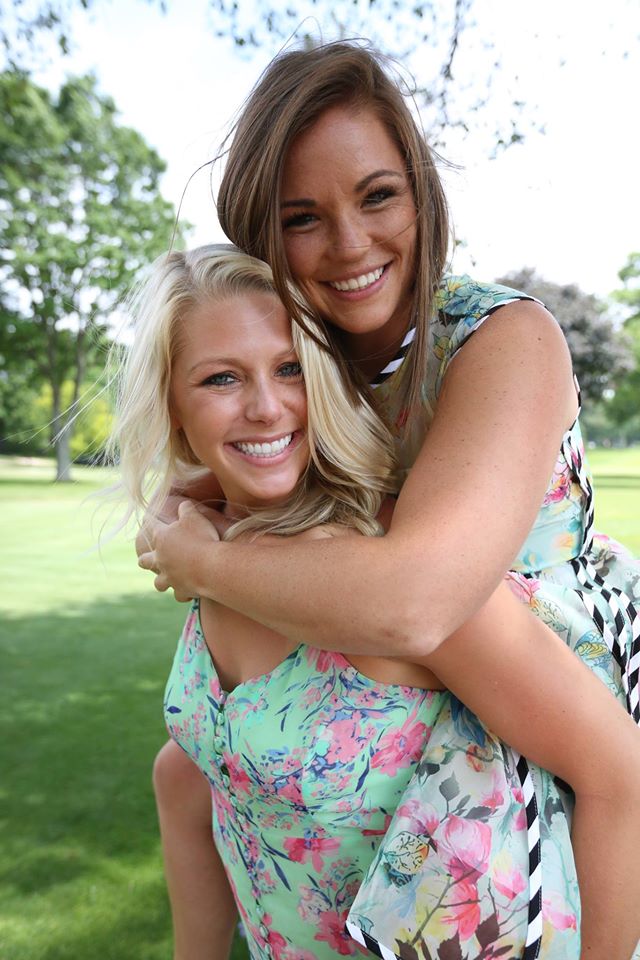 First things first, the red white and blue in this glass makes us want to PARTY. Like really celebrate America's birthday!
Breakfast party? Snack party? Picnic party? All of the above.
We used to think the Fourth of July food spread was limited to only festive fruit-topped desserts, and okay fine we'll take a bomb popsicle while we're at it, but we've recently discovered (by way of this parfait) you can celebrate all day long!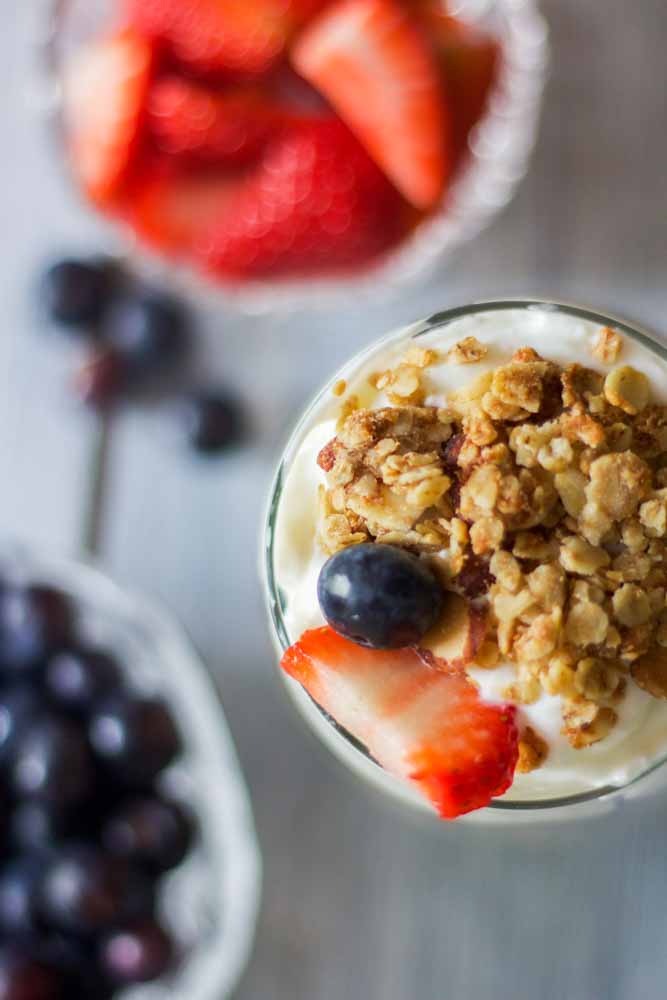 This recipe is perfect for this holiday because strawberries and blueberries are in season and so naturally sweet and ripe. Not to mention they won't hurt your wallet to get a carton or two.
They give this parfait so much substance and a sweet bite that perfectly complements the yogurt.
Now, let's get down to the star of this recipe: the vanilla almond granola.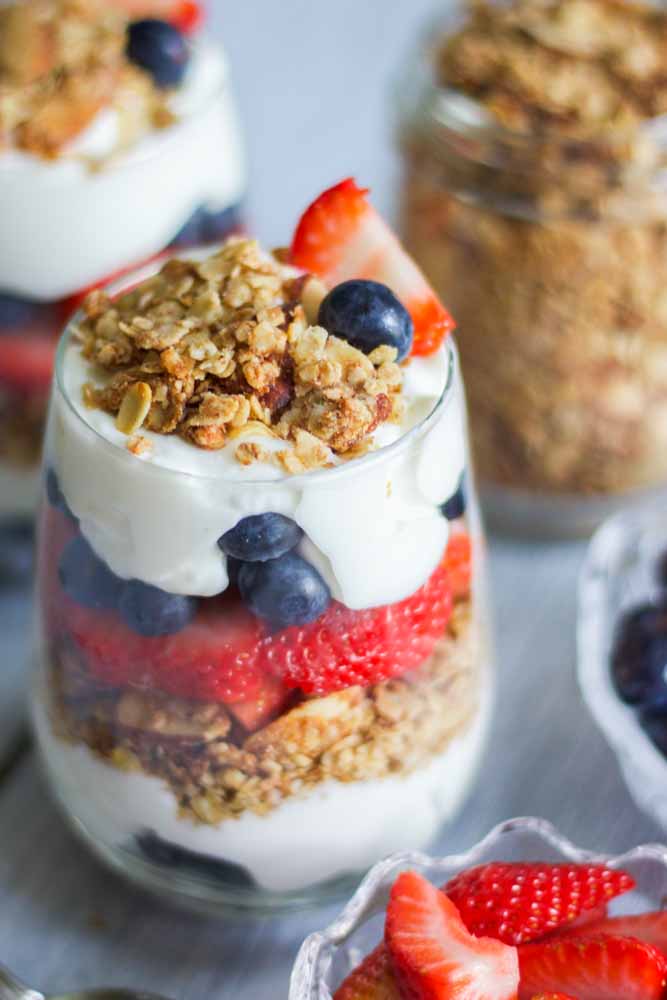 Say helloooo to your favorite snacking, breakfasting, and crunchy-sprinkled-topping! The granola itself is mildly sweet from honey, vanilla and maple syrup, slightly nutty from the slivered almonds, and whole-wheatty from the oats and whole wheat flour.
It's just the right combination of semi-soft and crunchy. The centers still have a softness that makes is easy to carry on a conversation over the table, but just the right crunch that adds the perfect texture to the soft and creamy yogurt.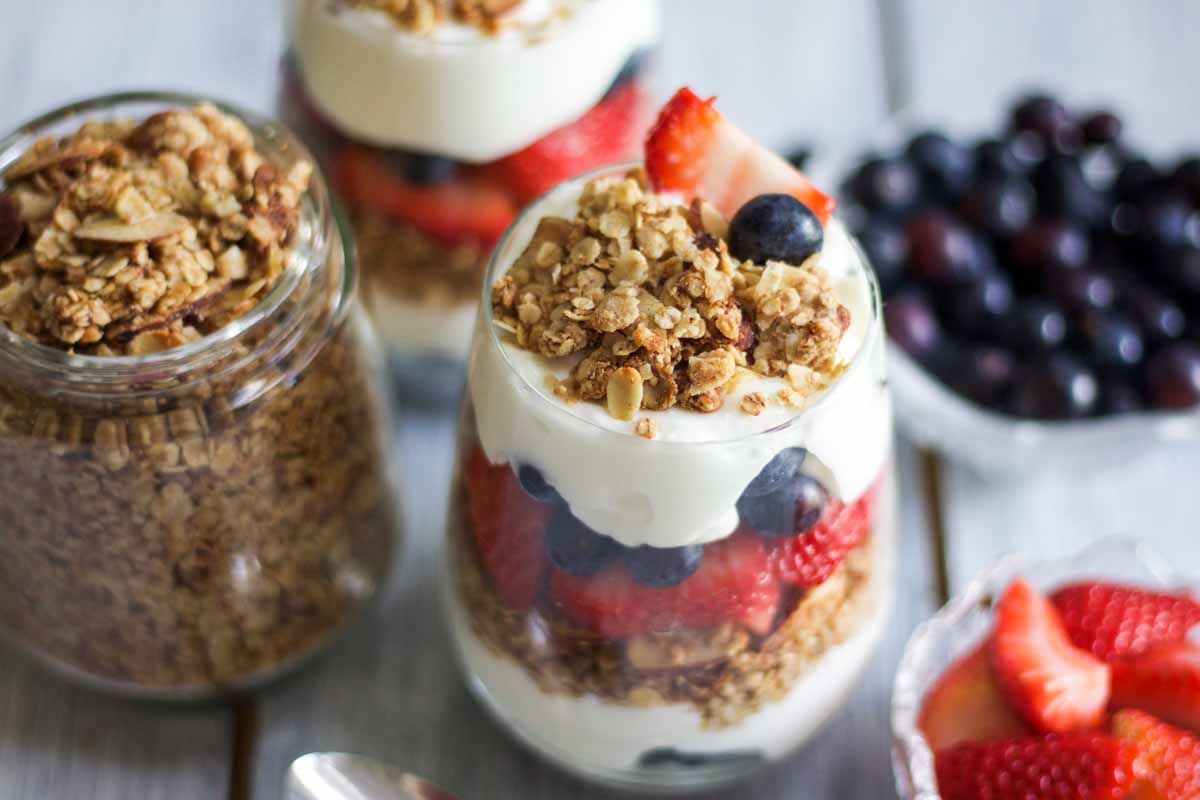 A fun tip about these parfaits. If you've got big breakfast plans like banana pancakes or french toast, these also make for the best snack or recipe for a picnic! You could even set up a create your own parfait bar and set out all the yummy ingredients and let your friends and family go crazy with their toppings and layers.
We have good ideas sometimes.
Another fun tip. Make the granola a week before and have it ready. Then these parfaits only take 5 MINUTES to make.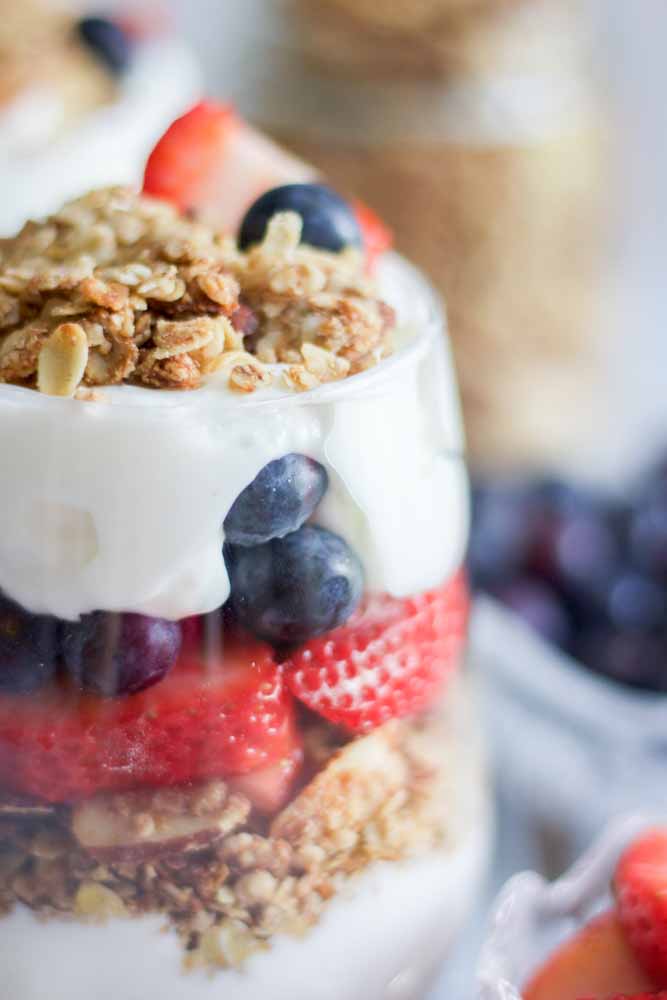 So everybody say hello the next big thing in breakfast and Fourth of July history, because you're about to fall in love!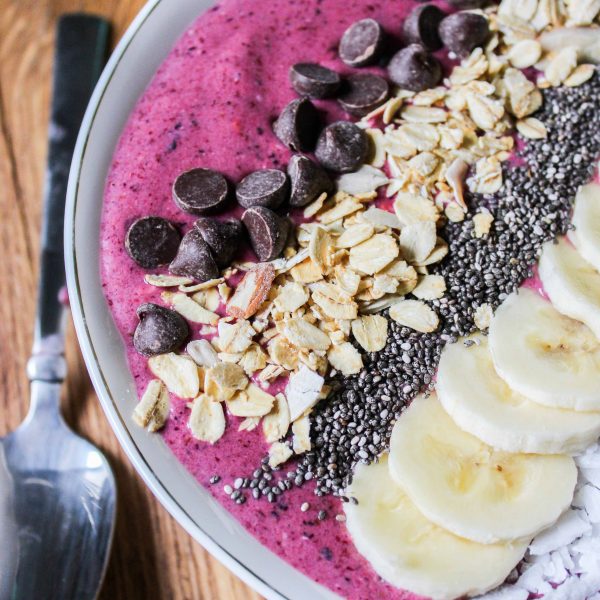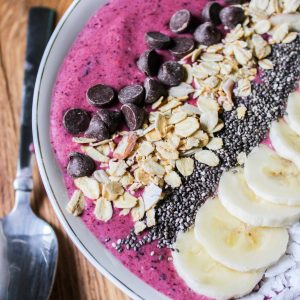 Red, White and Blue Patriotic Parfaits
Ingredients
For the granola:

6

cups

rolled oats

not the quick instant oats

1

cup

slivered almonds

1

cup

chopped pecans or walnuts

I used walnuts

1

cup

whole wheat flour

1

teaspoon

cinnamon

1

teaspoon

salt

½

cup

honey

1

cup

coconut oil

melted

¼

cup

maple syrup

1

tablespoon

vanilla

For the parfait:

1

cup

vanilla yogurt

1

cup

blueberries

1/2

cup

strawberries

sliced
Instructions
For the granola:

Preheat the oven to 325 degrees.

In a very large bowl, combine the oats, almonds, pecans, whole wheat flour, cinnamon, salt, and sugar if using. Stir to combine.

Whisk the melted coconut oil, maple syrup and the honey together. Pour over the oats mixture and stir until the mixture is well combined and is completely coated. Pour into a large baking sheet in a single layer. It will be a thick layer, which is okay, you want it to create large clusters.

Bake for 20 minutes, stir and bake for another 10 minutes. Stiry again and bake for a final 5 minutes and remove from the oven.

Do not stir right away. The granola will will become more clumpy as it dries.

When granola is completely cooled, layer 1/4 cup of blueberries in the bottom of a glass. Add 1/4 cup of yogurt on top, then add 1/4 cup granola. Add 1/4 cup sliced strawberries and blueberries, another 1/4 cup of yogurt and another 1/4 cup of granola on top. Garnish with more blueberries and strawberries and serve immediately.
Some of our other favorite breakfast recipes: