Roasted Red Pepper Hummus
Nothing is better than easy and just about nothing is better than Roasted Red Pepper Hummus. I found this recipe from Blendtec and I made it in my own Blendtec. If you're looking to up your chances of owning one, you can check out my site and enter to win one this week (Ends May 31, 2015). You'll just need Tahini and if you don't have any, I recommend just making it yourself with some sesame seeds and olive oil.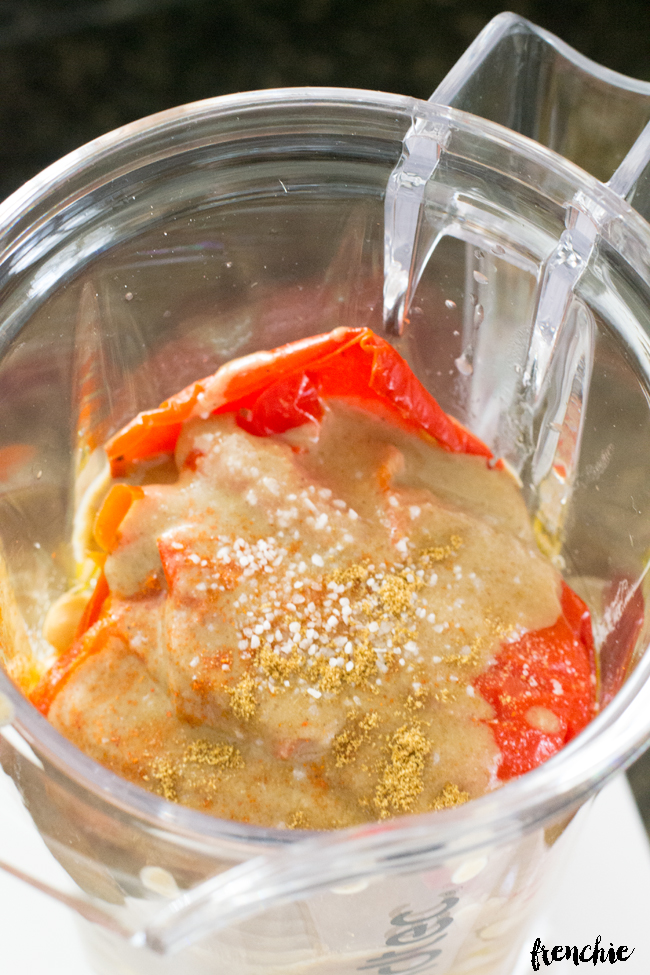 I also decided to roast my own peppers. To do that, turn your oven 425°. Cut your peppers with the seeds excluded and place on a jelly roll pan. Sprinkle with olive oil, salt and pepper and roast in the oven for 25 min or until the are completely soft. I left the skin on mine before I blended but you can choose to remove it.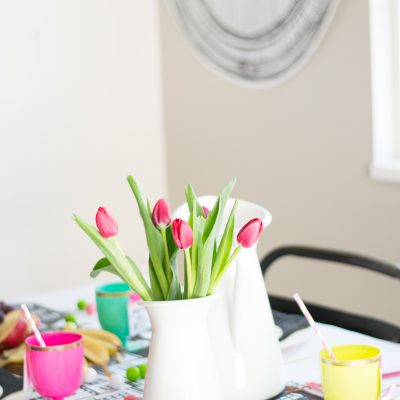 Roasted Red Pepper Hummus
Ingredients
2

tbsp

olive oil

2

tbsp

fresh lemon juice

2

tbsp

tahini

1

clove

garlic

quartered

1

15 oz can garbanzo beans, drained and 3-4 tbsp liquid reserved

1

cup

roasted red peppers

1

⁄2 tsp kosher salt

1

⁄2 tsp ground cumin

1

⁄8 tsp cayenne pepper
Instructions
Add ingredients, including the reserved garbanzo bean liquid, to your blender jar. Blend on med for 40 seconds or until completely blended. Garnish and serve. When not being devoured, place in an airtight container in the fridge.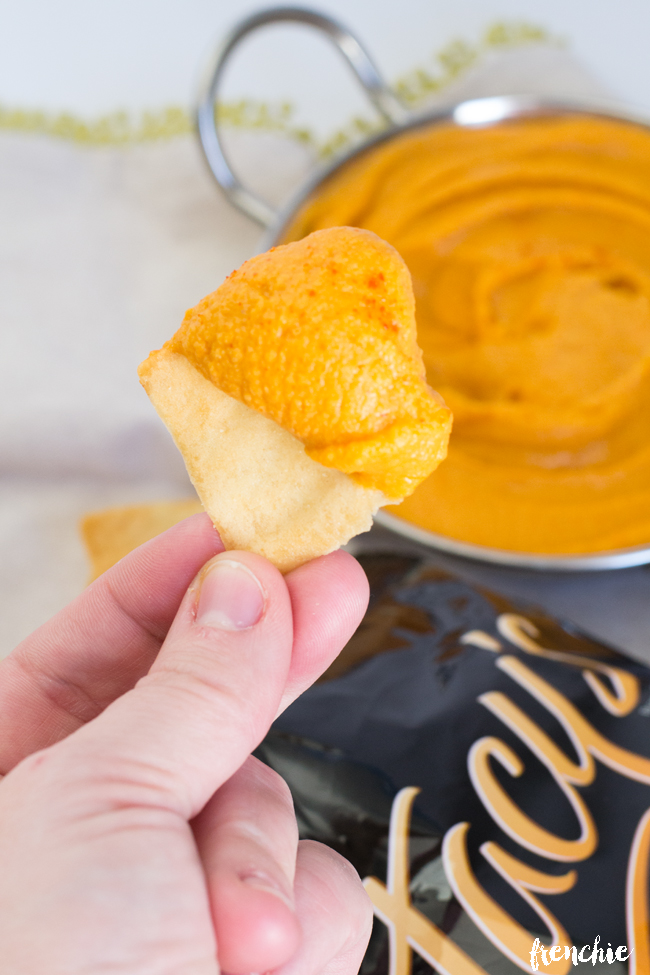 This recipe was gone in a day. You'll want to store it in the fridge and in an airtight container and it'll keep for 2 weeks, easy. It's best served with pita chips or soft pita bread. Another delicious thing to eat with it is Feta Cheese and some Kalamata Olives!
Make sure you check out my site, Frenchie and see what other things I have to share with you! Since Fathers Day is coming up, impress him with this Garden Party setup and if you want to impress your kids' teachers, give them these adorable candies with a FREE printable on the site! XO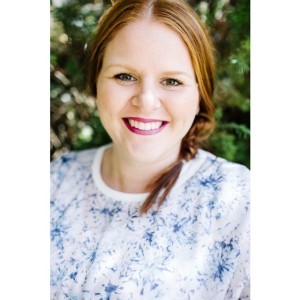 Lindsay at Frenchie
This awesome post has been shared with Home Stories A to Z and Living Well Spending Less