Strawberry season is in full swing I'm drooling over all the scrumptious strawberry recipes I 'm seeing on Pinterest. This recipe for Strawberry Cheesecake Mousse from Kristan at Confessions of a Cookbook Queen looked too good to pass up.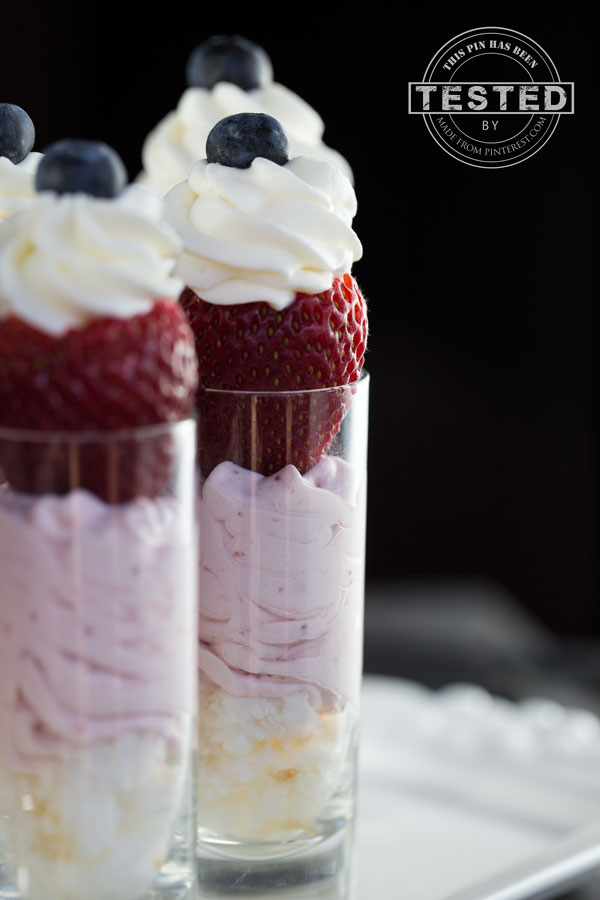 I love simple recipes like this that look and taste like you spent hours in the kitchen. I love it even more when I can impress my friends and family with little or no effort! Sometimes I like to refer to myself as a "Culinary Goddess". This only works if I have a recipe like this one. If the recipe is too complicated and I botch it, then we end up having pancakes or scrambled eggs for dinner. I end up looking like Julia Child or Martha Stewart gone bad.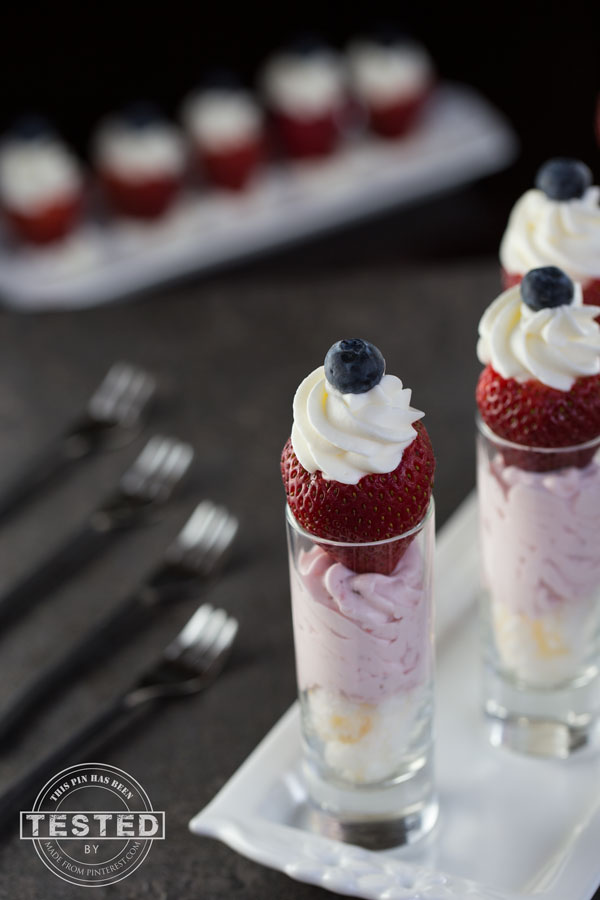 I picked up these parfait glasses at one of my favorite thrift stores, each glass cost me $.10 a piece. At first I was going to simply fill them with the Strawberry Cream Cheese Mousse and top it off with some whip cream. I decided to jazz things up a bit by adding angel food cake in the bottom of the parfait glasses and topping the mousse with a whip cream filled strawberry. The end result turned out better than I had expected!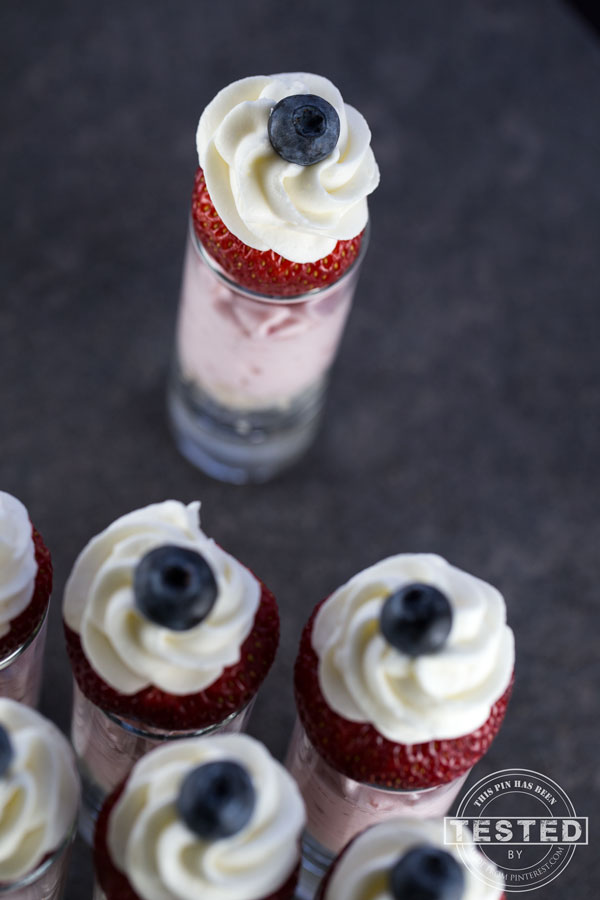 When I actually manage to pull off a complicated recipe with ingredients I don't normally have in my pantry, that's when my family and friends really believe I am a "Culinary Goddess" and ask me cooking questions and advice, to which I have no answer for.
For example "Do you use the chaffing method when you make scones?" When I heard the word chaffing, nothing cooking related came to mind. I had to Google it. Either way the truth comes out!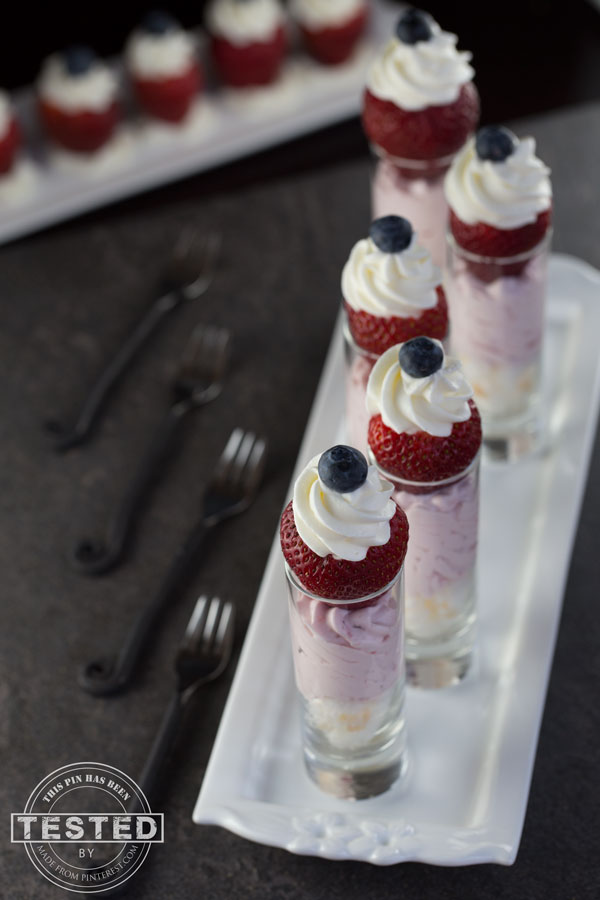 You can trust me when I say these Strawberry Cheesecake Mousse Parfaits will help you earn your title of "Culinary Goddess". When the compliment comes, my advice is to enjoy the moment and when no one is looking eat another parfait.
We recently shared this recipe over at My Kitchen Escapades. Hop on over there to get the full recipe!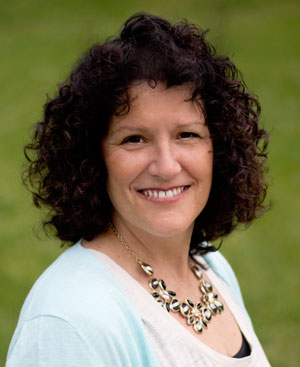 This awesome post has been shared with Home Stories A to Z and Living Well Spending Less