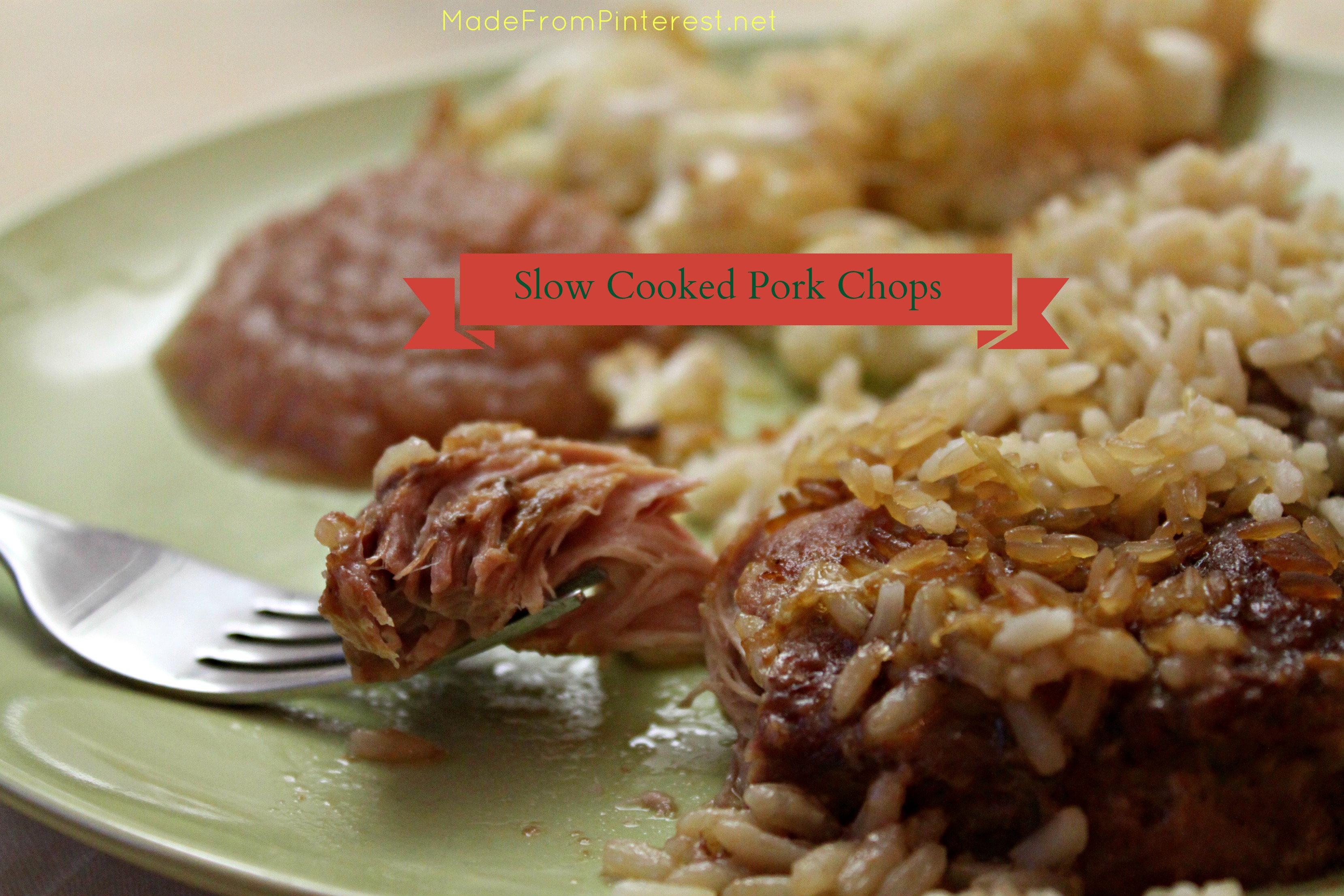 I hate it when there is a recipe I loved as a kid, but the recipe is lost. In fact, my Mom doesn't even remember making Slow Cooked Pork Chops. Maybe I had it at a friend's house. Either way I have been searching for it for years. The key ingredient I remember was canned Chicken Noodle Soup. This recipe uses Chicken and Rice soup, which I prefer. It is one of those recipes that makes the house smell good and inviting. The prep is simple. The dish is humble and comforting. I also love this recipe because you can use any pork chop you like. The first time I made it, I used bone-in pork chops I caught on sale. The second time I made it, I used boneless pork chops I found on sale. So, in addition to all this dish' other good traits, it is also economical. The meat is completely fork tender, no knife required. These Slow Cooked Pork Chops from My Daily Moment are a crowd pleaser in our house. For an easy pleasin' dinner, give this one a try.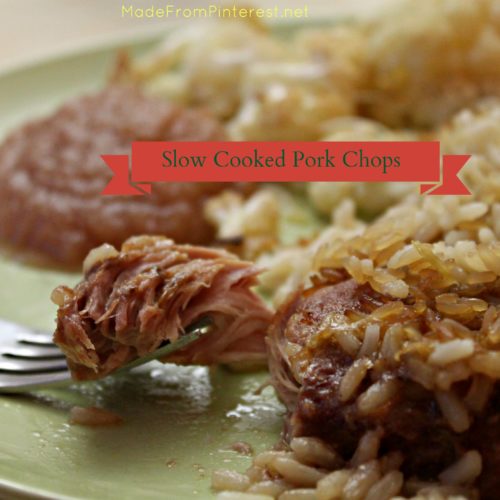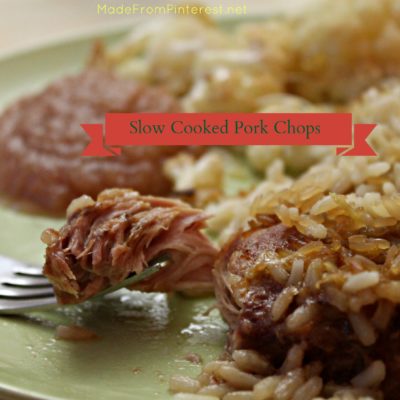 Slow Cooked Pork Chops
Ingredients
6

pork chops

1/2

cup

flour

1

Tablespoon

Salt

1 1/2

teaspoon

dry mustard

1/2

teaspoon

garlic salt

2

Tablespoon

Oil

1

can Chicken and rice soup
Instructions
Coat pork chops in mixture of flour, salt, dry mustard and garlic salt.

Brown in oil in skillet.

Place browned pork chops in a crock-pot.

Add can of soup.

Cover and cook on low for 6 to 8 hours or high for 3 1/2 hours.
This Pin Rocks!