One of our favorite family movies is The Avengers. Our favorite scene is when Captain America is giving each hero specific assignments to help save the world from the invading aliens. The last instructions were given to Hulk, Captain America points at him and says "Hulk SMASH"!
Christmas break will be here before you know it, the kids will be out of school and looking for something fun to do. With this activity you can point to your kids and tell them to "SMASH"! We came across this pin while looking for craft ideas for the class we taught at the Pinners Conference & Expo this past October. Thank you to A Time to Play for the great idea.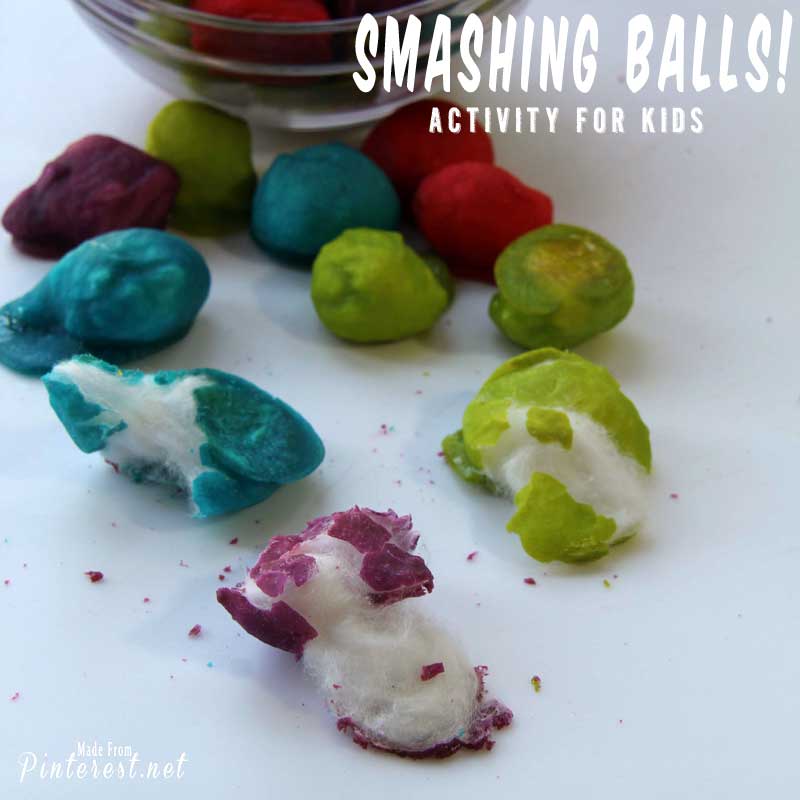 Supplies
Neon Food Coloring
Water
Flour
Cotton Balls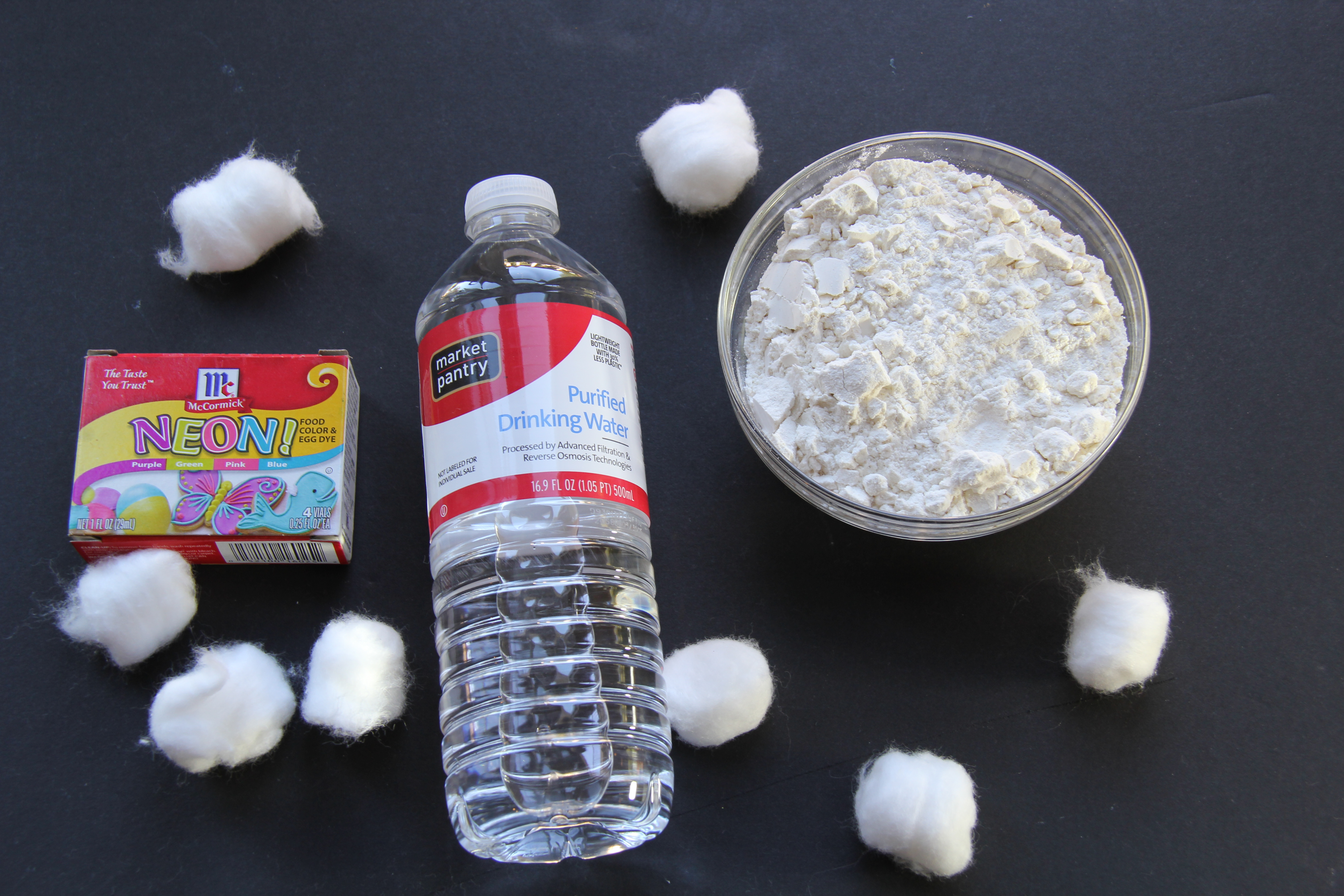 Recipe
Mix water and flour. Divide into portions, add neon food colors of choice. Wrap a baking sheet with foil, spray with Pam Non-Stick cooking spray. Dip cotton balls in batter and place on baking sheet. Bake at 300 degrees for about 45 minutes. Let them cool and harden, give them to your kids and tell them to start SMASHING! If a hammer is used supervise carefully.
This is how your batter will look before you add the food coloring.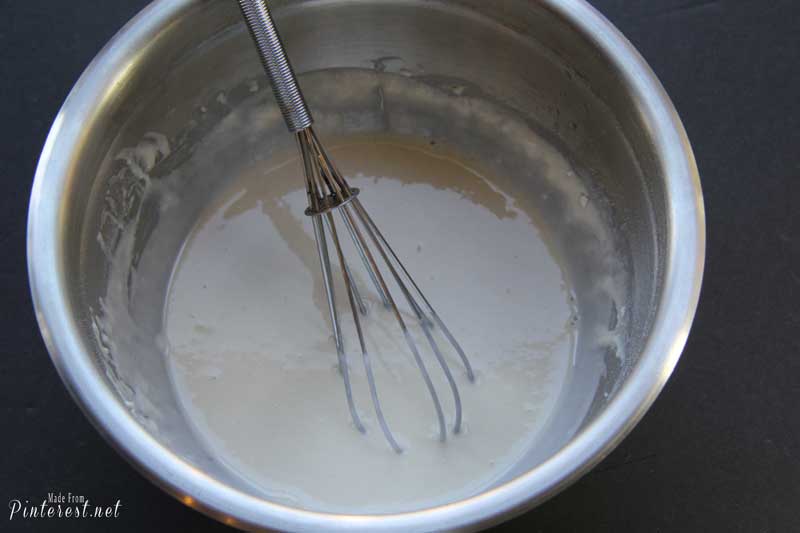 This is how the batter with the food coloring looks. If you use regular food coloring the colors will turn out in pastel shades.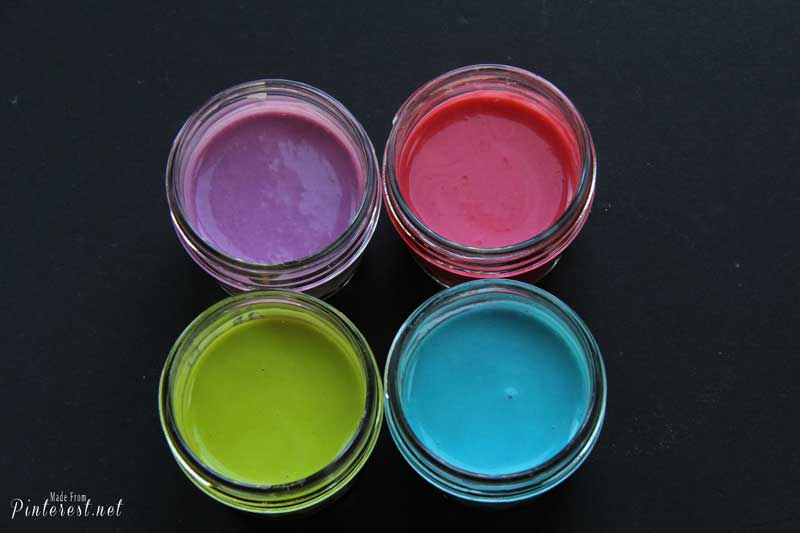 Dip your cotton balls in the batter until they are coated thoroughly.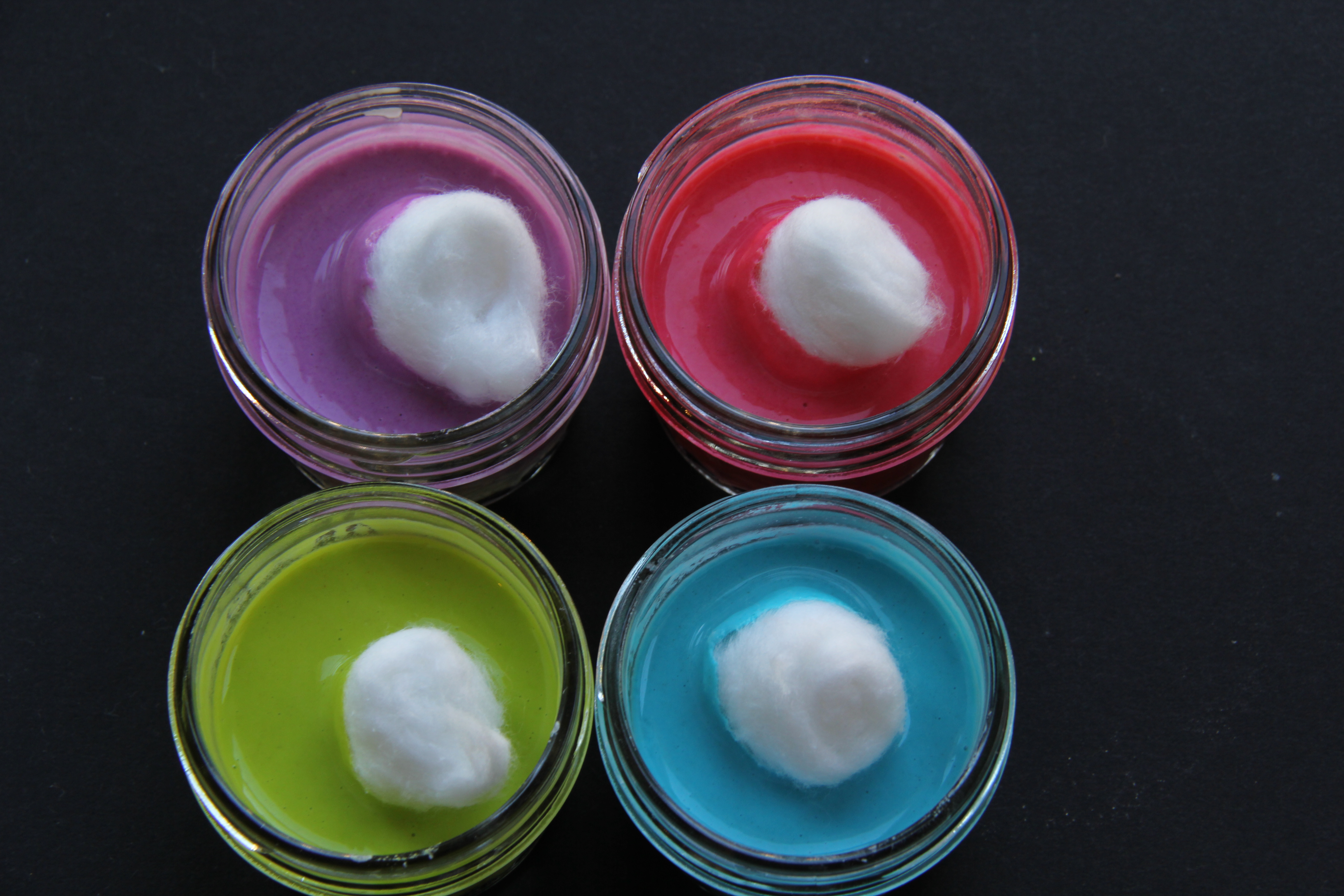 Place dipped cotton balls onto a baking sheet covered in foil and sprayed with non-stick cooking spray. Bake at 300 for 45 minutes. Allow to cool and harden.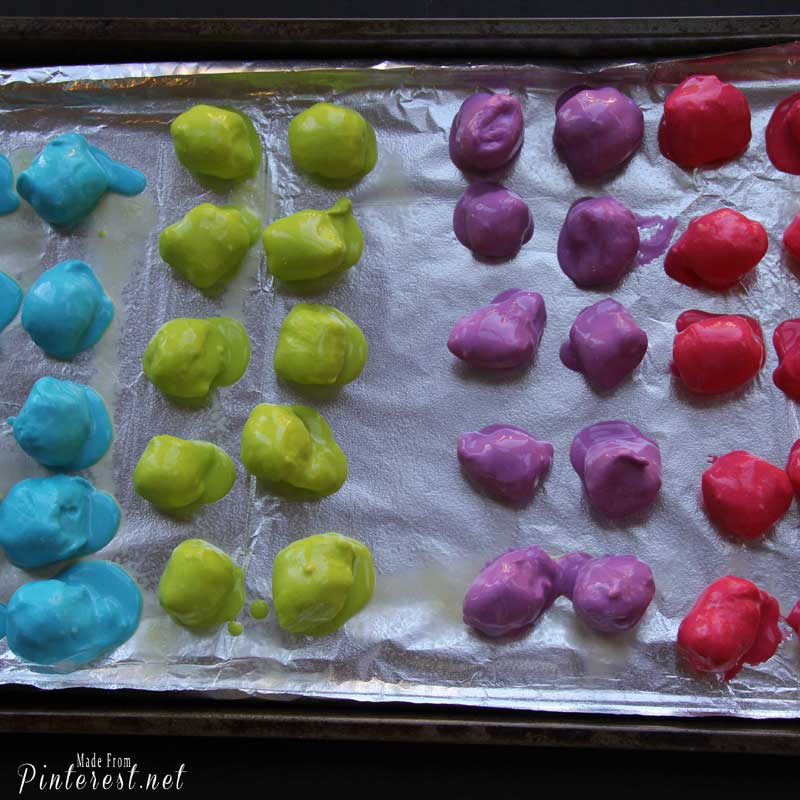 Place the cotton balls on a hard surface i.e. piece of wood or cutting board. Tell your kids to start smashing!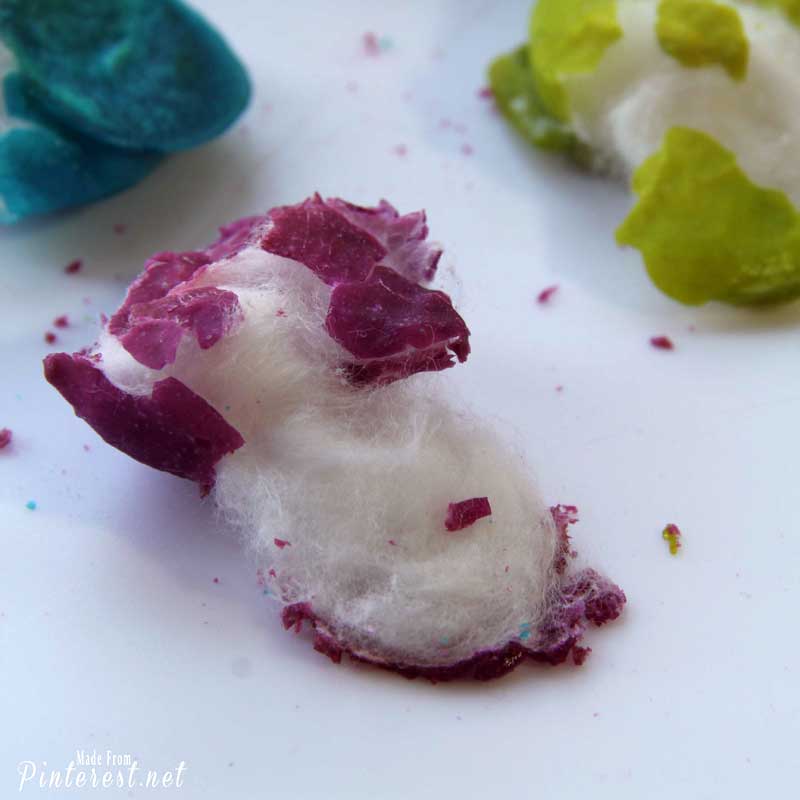 When my nephew saw these he immediately asked if he could smash one, he didn't want to use a hammer he used the palm of his hand and said "that is so satisfying"! My "nephew" happens to be 23 years old and happily married to his sweetheart. Smashing balls are for kids of ALL ages!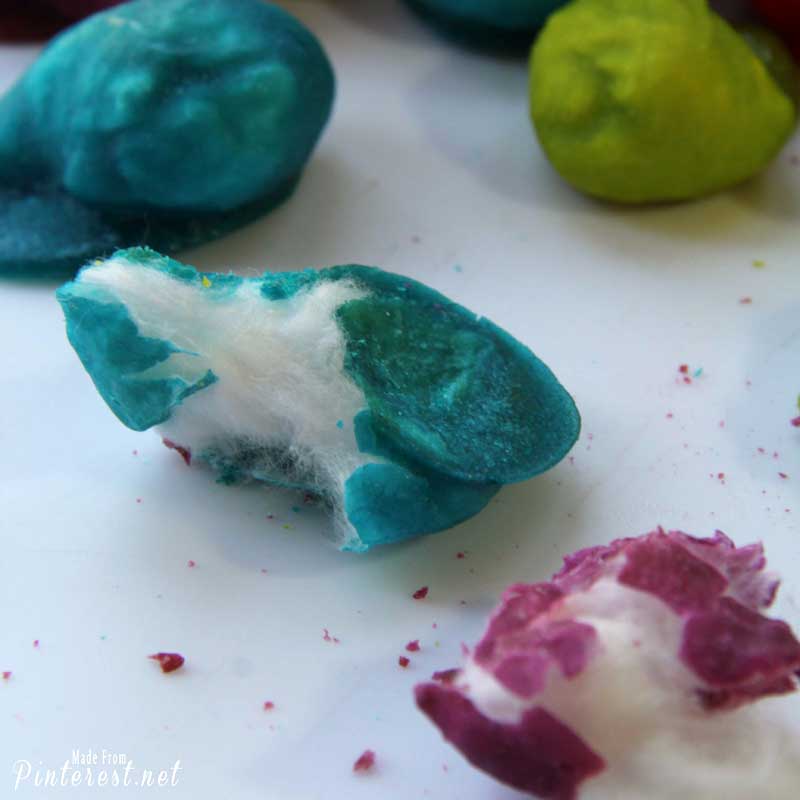 Making, smashing and picking out the cotton balls will give your kids hours of entertainment. I have to say that….
This Pin ROCKS!