First and foremost, we three sisters hope you have a wonderful Thanksgiving today filled with your family and friends!!
Gobble! Gobble!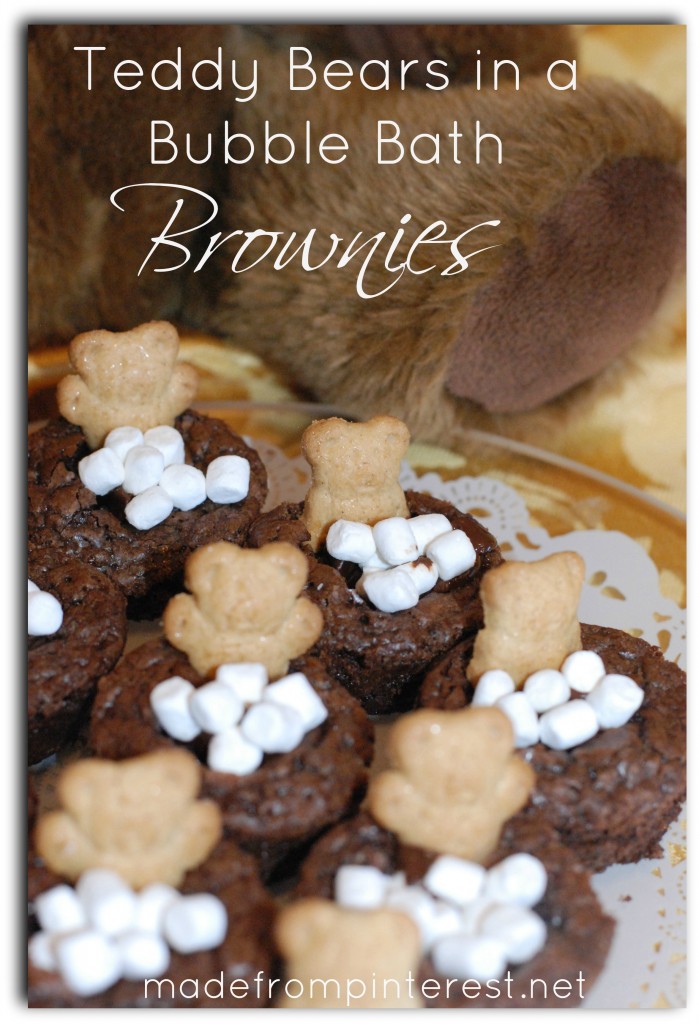 On October 26, Tracy and I had the great privilege of presenting a class on "Fun Foods and Crafts to do with your kids" at the Pinners Conference in South Salt Lake City! What a fun conference that was! There were over 200 booths of darling boutique items (yes I did do some Christmas shopping) and about 80 classes.
Here is Tracy and myself. Tracy is the one speaking.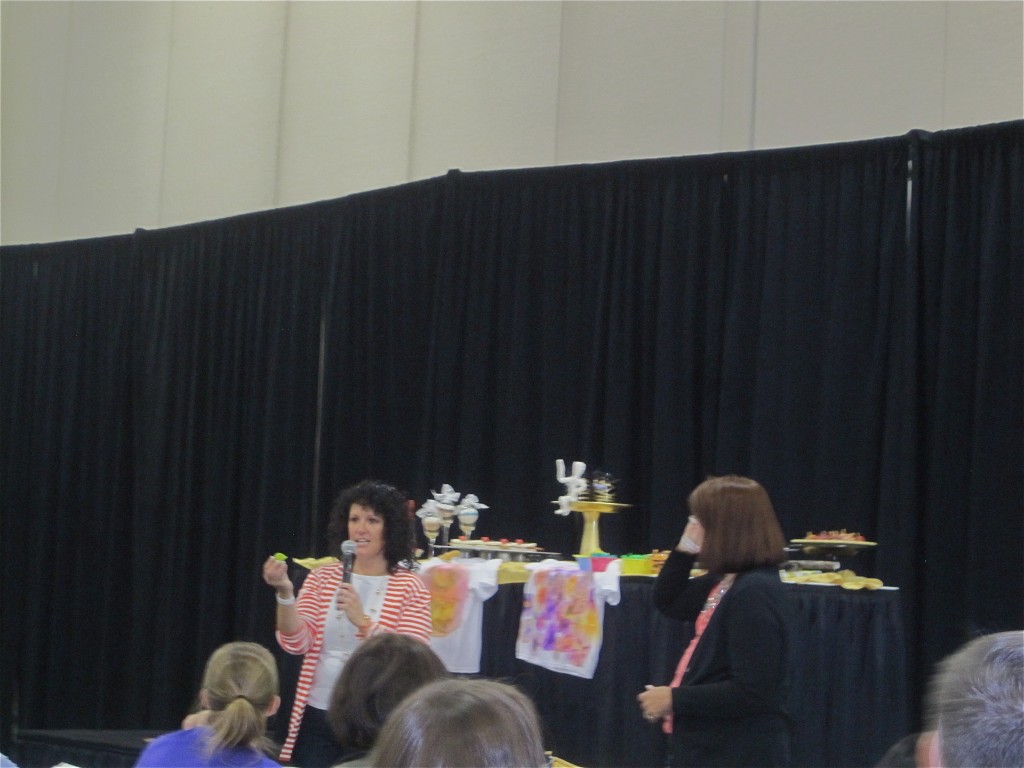 We had a blast in our class and presented over 20 items that you can make with your children to build family memories. All of our items were things that we had pinned from Pinterest (Only the ones that rocked though! We did have some that were a flop!) and one of the ones that rocked were these Teddy Bears in a Bubble Bath Brownies pinned from Food.com. Wouldn't your kids love to make these?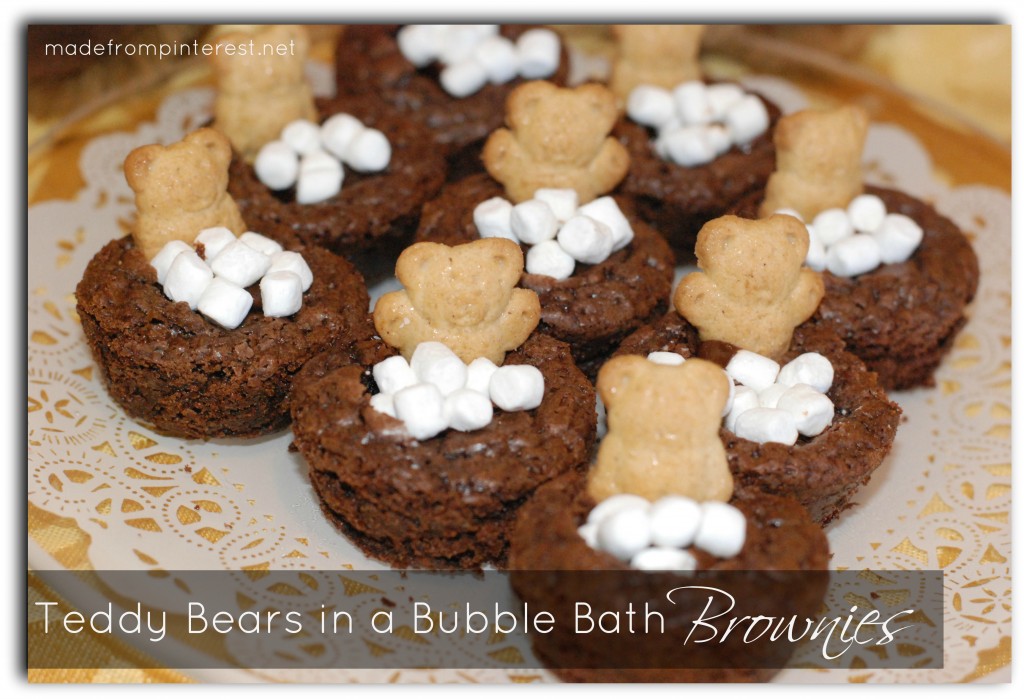 The original recipe called for making these from a cake mix but I thought that they would hold up better as a brownie and they worked out wonderfully!
So when you need a idea to keep your kids busy for awhile, let them make these darling brownies. It might even inspire them to take a bath!
This Pin Rocks!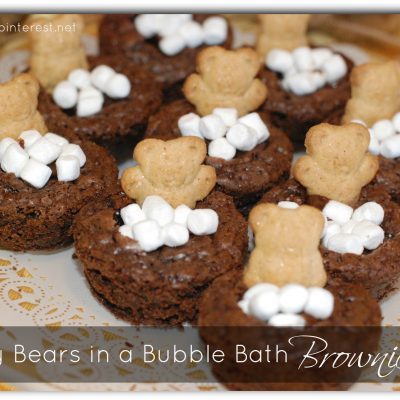 Teddy Bears in a Bubble Bath Brownies
Ingredients
1

box chocolate brownie mix

Mini Chocolate chips

1

box of Teddy Grahams

1

container of Kraft's Mini Mallow Bits

usually found near the hot chocolate in your grocery store
Instructions
Preheat oven as directed on the brownie instructions

Prepare the brownies as per the instructions on the box and spoon into a mini muffin pan sprayed lightly with a cooking spray.

Bake for 15 minutes or until brownies are cooked through

While still warm, insert a little Teddy Graham cracker and 3-4 mini chips in front of the bear. While the chips are melted pour some Mini Mallow Bits over the chocolate. This will help them stick to brownie.

Let cool. That is if they last long enough!
Happy Thanksgiving Everyone!